This morning we left Bol and headed north. We started with an hour's drive across the island of Brac and then an hour's ferry across to Split, where we refuelled, shopped and had lunch before hitting the motorway...
Things don't always turn out as planned
It was actually meant to take the motorway for a little bit, and then drive down the beautiful coastal road afterwards. Zadarbut we misunderstood each other and missed the exit. And then there was nowhere to turn ...
Instead, it was a long stretch of motorway among the mountains at a "neat" motorway toll of SEK 260. In any case, the motorways are excellent and even among the mountains the landscape is sometimes really beautiful to drive through.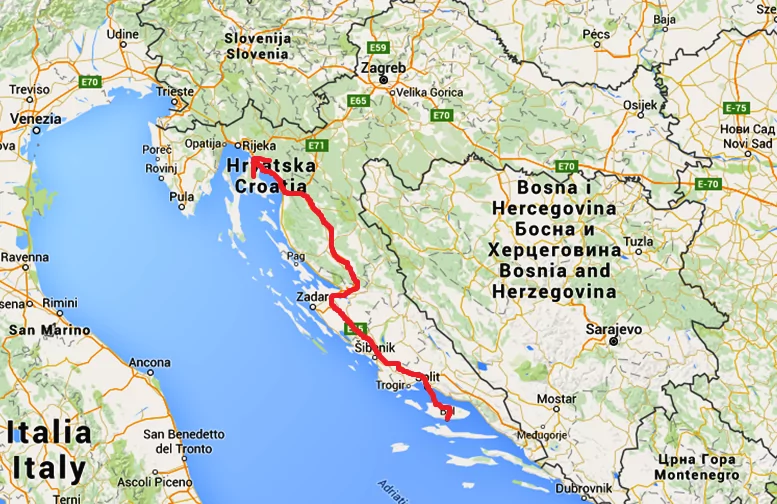 Overnight stay in the car park
When we finally managed to get down to the coast, the sun sank like a fiery red ball over the horizon and shortly afterwards it became pitch black. We had actually planned to drive to Pula, but we were far too tired. We looked at the app CamperContact looking for a place to stay but all the campsites and caravan parks along the road were closed.
Now we are standing in an illuminated car park in a small village just south of Rijeka. Peter is tired after the drive and I am exhausted because I have migraine again (once the misery starts, it is difficult to get rid of it). It will be an early evening tonight, and tomorrow a new day begins!