Are you or your company interested in working with us? If your company wants to reach new people we can discuss advertising or sponsored articles. We also write for other papers and online magazines. At the bottom of this page you can also read our PR Policy.
Do you want to know more about our magazine?
If you want to more about the reach of the magazine and our readers you can read more about our Swedish travel magazine. If you have a suggestion for cooperation or want to know more you are welcome to contact us by email.
Advertising
We can place ads on our startpage and on all our approximately 3800 articles, which means that you reach many people within your target group at the same time. You pay only for actual page views, which we monitor by using Advanced Ads and Google Analytics. All ads are visible on computer, iPad and mobile phone. Contact the media company Tjälldén-gruppen to discuss prices and possibilities.
Articles in our magazine
We are open to cooperation about sponsored articles, as long as we find the subject interesting and congruent with the content of the magazine. The article can be written by your company (and presented as a guest article) or by us, according to agreement.
Please note that we always write our own honest opinions and that we follow Swedish law, which means that cooperations always have to be clearly marked out. Here you can see some examples of previous cooperations about articles published in our magazine.
Sponsored articles written by us
Sponsored guest articles, written by external company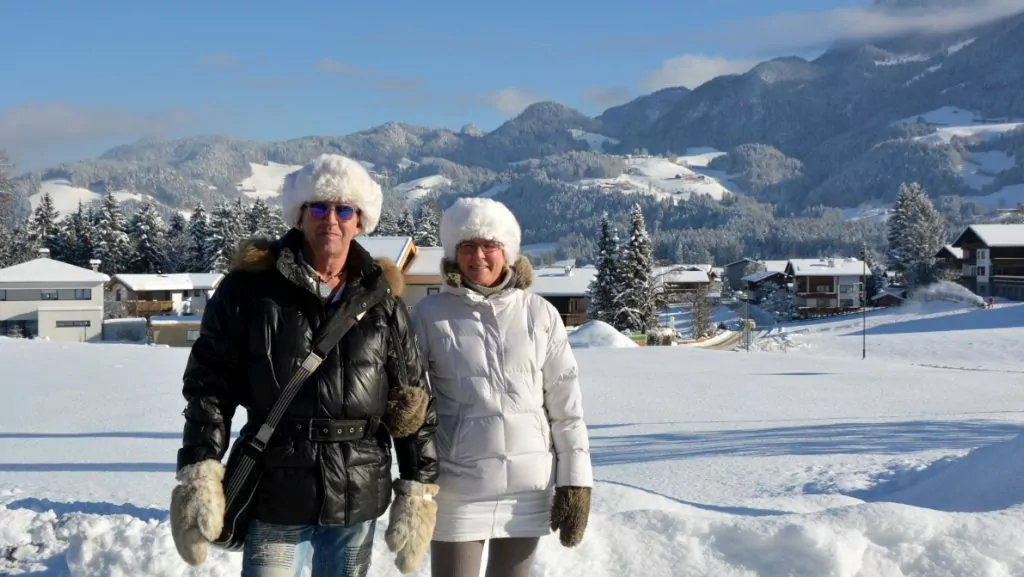 "What an engagement they put into their work, the couple from FREEDOMtravel! They really want to know EVERYTHING about the places they write about. They ask questions and do research on their own. Their engagement and curiosity deliver high qualitative articles and tips. Our cooperation was appreciated not only by us on Destination Glasriket AB but also by the companies they have visited and written about.

Mia Lundholm, Destination Glasriket AB
Journalistic writing
Do you look for a writer for your paper or online magazine? Please contact us for articles about travel and/or camping. We write both in Swedish and English. We do also photography and sell high quality photos. Here you can se some examples of articles we have written for papers and online magazines (titles translated from Swedish):
Articles in print and online magazines
2020-2022
2017-2019
2012-2016
2012-2013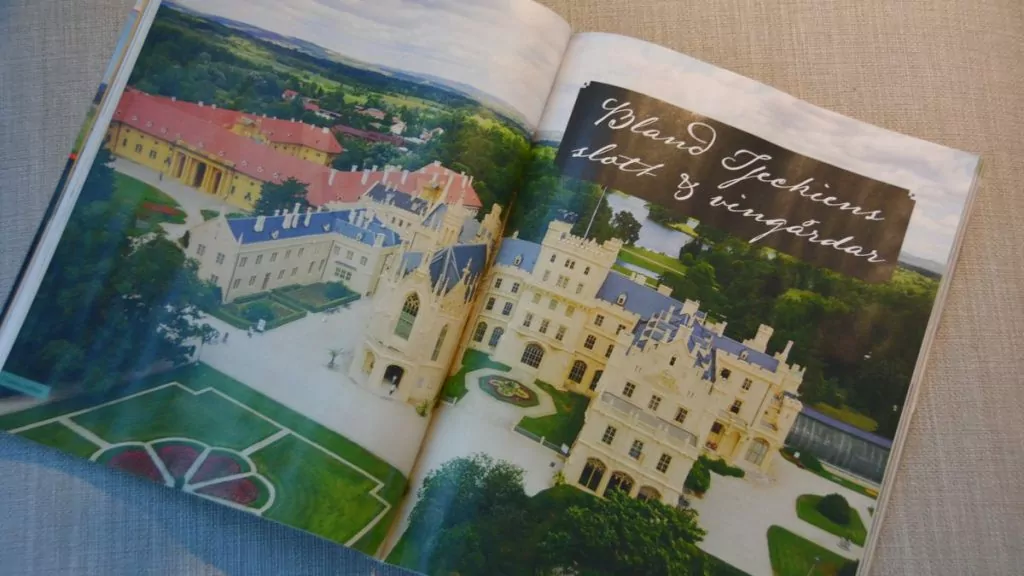 Lectures
We can hold lectures, in Swedish or English, for companies or other groups, on fairs, events or wherever you wish. We can talk about various destinations and about travelling in a camper. We can also talk about things like starting a travel blog/magazine or reaching out through scial media. Here you can see examples of lectures we have held before:
Previous lectures
2019-2021
2018
2016-2017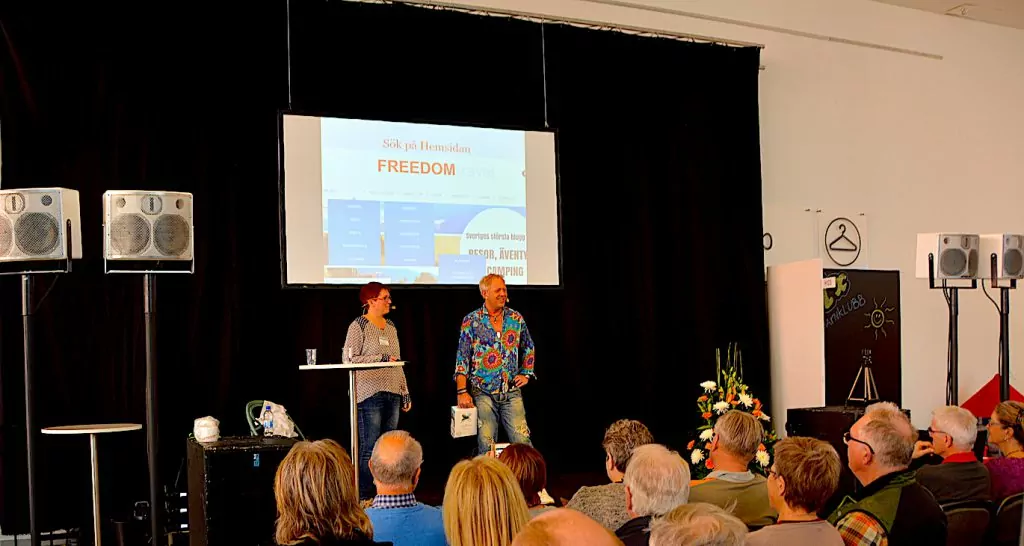 Let us become resellers
Vi have a webshop where you can find smart and fun products for people who love travelling, leisure, camper and caravan life and boat life. You can also find Swedish gifts that are perfect for your camping friends or to bring on the trip abroad. You can contact us if you have products you think would fit in our webshop. We like to work with dropshipping.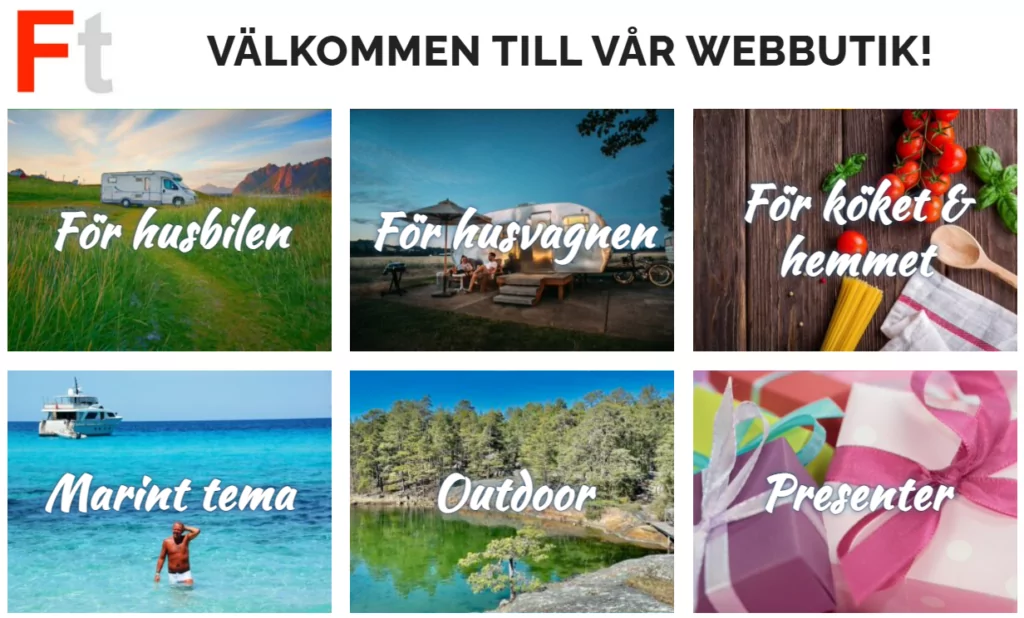 PR Policy
In our magazine we publish articles about issues we choose to write about and think that our readers can be interested of. Comments are welcome and are approved if they do not include personal attacks or other things that are against the law.
Copyright
All texts and photos published on the magazine are ours unless otherwise stated. You are welcome to give a link to our site if you find anything of interest. If you want to use our texts or photos please get in touch with us.
Press mail & Product tests
To offer our readers good and relevant information we keep updated on travel, adventure and camping. We continously recieve press mail and are invited to events where companies present products or services.
To try out a product or a service is sometimes necessary to write an interesting article, and our opinions presented are always our own. It is not possible to buy our opinions.
Cooperation and Partners
We stand behind everythig we write in our articles, also when we write an article in cooperation with a carefully chosen company, and we only write about subjects we are interested in or believe are of interest for our readers. All cooperations and sponsored articles will be marked according to the Swedish marketing act.
Of course we have signed the petition from Influencers of Sweden #jagsmygerinte – for an ethical and professional blog business.
We aim to follow the marketing law and beeing transparent towards our readers/followers about what is sponsored content and what is product placements in our magazine and in our social channels.

Helena and Peter, FREEDOMtravel