FREEDOMtravel is not only here on freedomtravel.se, but you can also find us in various social media. We are under the name "Freedomtravelnews" on Facebook, Instagram and Youtube. You can also subscribe to our posts via Bloglovin'. Read more about our different social channels here.
Our social channels
Our biggest channel is our digital magazine, where we have about 90,000 unique visitors per month, according to Google Analytics. We also have other social channels, and you can find quick links to them here. Further down you can read more about the different channels and our followers there.
Facebook
On our Facebook page, we share most of the articles published in the magazine and sometimes add extra photos and films. We also share material from others that we think may be of interest to our followers. Below you can see details of our followers on Facebook (November 2021). Number of followers: 3 500+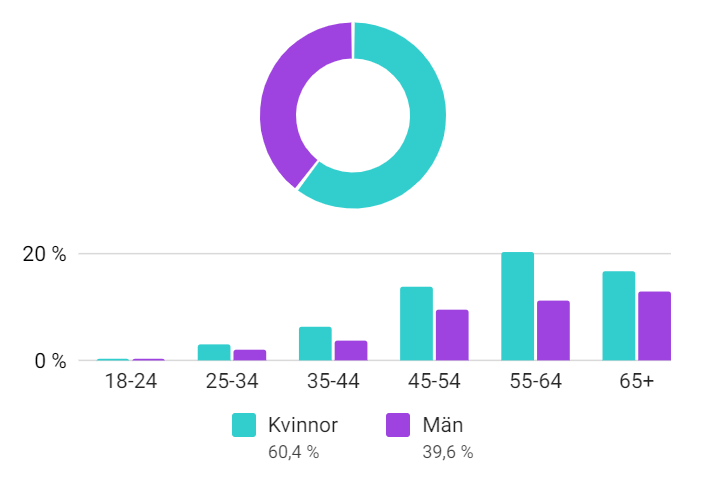 Instagram
På Instagram delar vi bilder, filmrullar (reels) och händelser (Instagram Stories), ofta i realtid under våra resor och ofta sånt som vi inte visar vare sig på magasinet eller på Facebook. Antal följare: 13 200+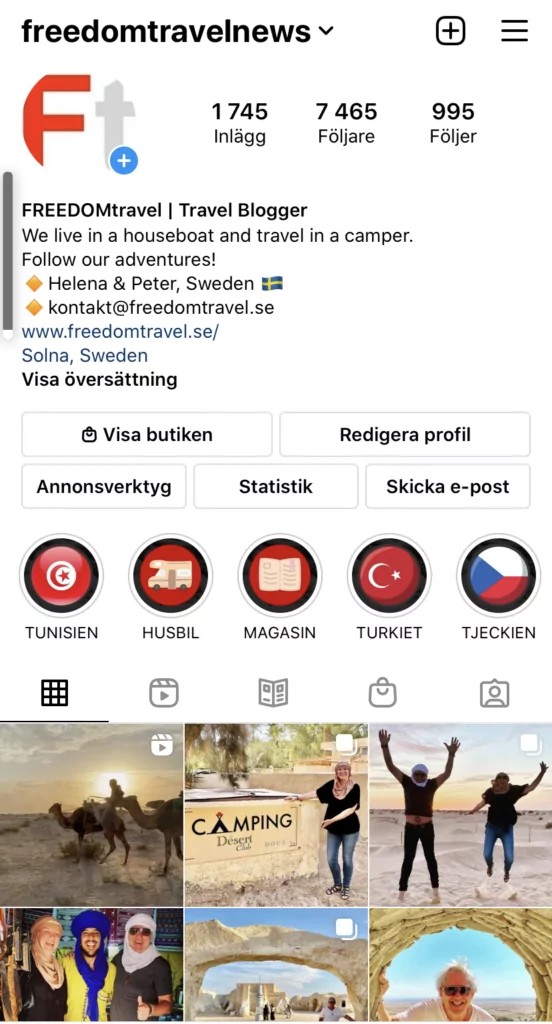 YouTube
On Youtube we post films from our travels and adventures. Sometimes there are also films about houseboat or motorhome life, including the occasional recipe from the houseboat or motorhome kitchen. Below you can see an example of a film, from Adrspach Rocks in the Czech Republic. Number of followers: approx. 400+.

Bloglovin'
Bloglovin' is a subscription service for blog readers. If you follow several blogs, it's easy and convenient to follow us via this service. Number of followers: 800+