Travel destinations in Portugal! Do you like beautiful sandy beaches, dramatic waves or quaint little villages? Here are our top tips for travelling to Portugal!
Why travel to Portugal?
The Algarve coast is full of fine sandy beaches ideal for sunbathing and swimming. Portugal is an excellent country for surfing, especially along the west coast where there are often lots of waves. Lisbon is a relatively small and pleasant capital, with hilly streets, trams and outdoor cafes.
Food in Portugal is simple and unfussy, but fresh fish and tasty fish stews are readily available. It's often affordable, making it easy to treat yourself to a good meal in a restaurant. Find lots of articles about Portugal here.
Travel destinations in Portugal - inspirational reading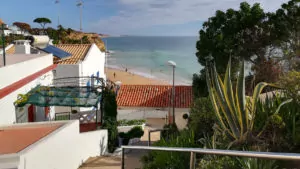 Today we present a guest post by Kristina from My Portugal Hello, my name is Kristina and I am...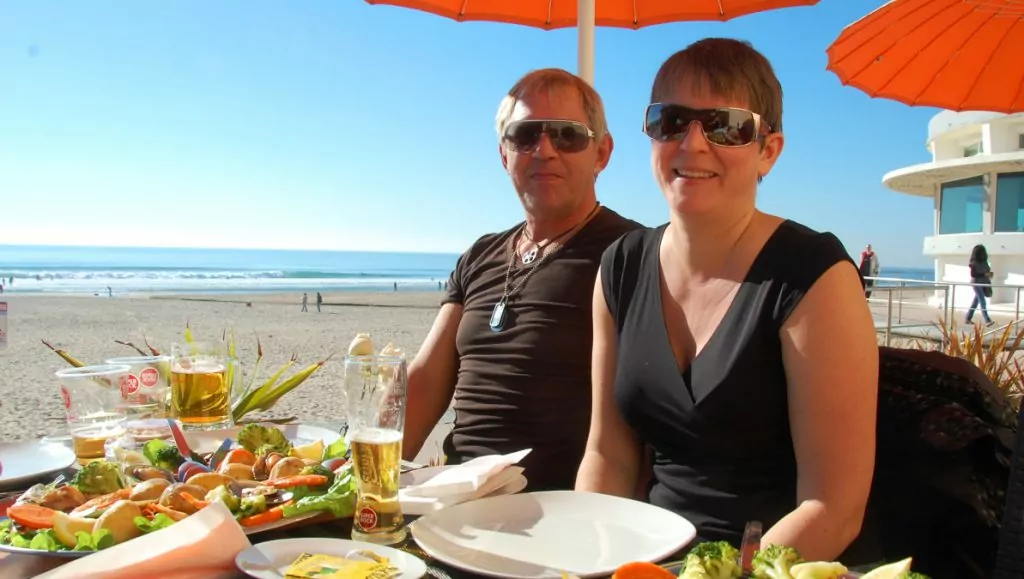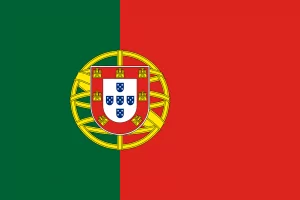 Info and facts about Portugal
Capital city: Lisbon
Language: Portuguese
Residents: 10.3 million (2017)
Currency: Euro
Religion: Christianity (mostly Catholicism)
Flag: The flag of Portugal is red and green, and decorated with the emblem of the Portuguese coat of arms.
Good to know about Portugal
Price mode: Cheap (cheaper than in Sweden)
Time difference: -1 hour
Emergency number: 112
El: As in Sweden
Watch out: The high cliffs of the Atlantic coast are great for views, but it's unnecessary to take selfies too close to the edges ...
Think about: The weather can sometimes be very hot in summer. In winter it can be nice during the day, but chilly in the evening.
Food and drink in Portugal
Food culture: Portuguese cuisine is an example of Mediterranean cuisine. Olive oil is a staple and food is often flavoured with garlic, oregano, lemon and tomato. In addition, influences from the former colonies have added exotic flavours such as piri-piri, cinnamon, vanilla and saffron.
National dish: The beloved dish 'bacalhau' is sometimes considered the national dish of Portugal. The dish is made from salted and dried cod, and is said to be prepared in as many ways as there are days in the year. Some common recipes include 'Bacalhau à Brás' (with eggs) and 'Bacalhau assado com batatas a murro' (with new potatoes and onions in the oven).
Dishes: The dourada fish (sea brake), 'caldeirada de peixe' or 'cataplana' (fish stew), 'amêijoas à bulhão pato' (mussel dish), 'caldo verde' (soup) and 'arroz de pato' (duck risotto).
Desserts: Rice pudding, Brussels pudding and the pastry 'Pastel de Nata'. They also eat 'farturas', which are similar to the churros found in Spain.
Wine: Vinho Verde, or green wine, is a young and light wine from one of Portugal's oldest wine regions. The wine is suitable as an aperitif or with light dishes such as fish, seafood or salad.
Accommodation
Hotel: There are many different types of accommodation to choose from in Portugal, ranging from hotels to apartments. Keep in mind that the Algarve area is very popular and prices rise significantly during the high season. For example, you can search for accommodation on Booking.com.
Camping: If you are travelling by campervan or camping in another way, read our page on campsites and pitches in Portugal.
Travelling to Portugal
Flight: Direct flights from Stockholm (Arlanda) to Lisbon with Tap Air Portugal take 4 hours 25 minutes.
Car: It is also possible to travel to Portugal by car. Driving from Stockholm to Lisbon takes about 37 hours pure driving time.