Travel destinations in Comoros! Here you will find inspiration about places to visit in Comoros. Do you like adventurous travel, cultural encounters and wonderful boat trips? Here are our top tips for travelling to the Comoros!
Why travel to Comoros?
Comoros is an island kingdom located in the Mozambique Channel north-west of Madagascar in East Africa. It consists of several islands, the largest being Ngazidja (Grande Comore), Mwali (Mohéli), Nzwani (Anjouan) and Mayotte/Maore. The latter, however, is under the full control of France.
The island has a tropical climate with a rainy season from November to April and a dry season from May to October. Here you can experience interesting encounters with the locals and go on various boat trips, for example to see dolphins or whale sharks. Below you will find articles about Comoros.
Travel destinations in Comoros - inspirational reading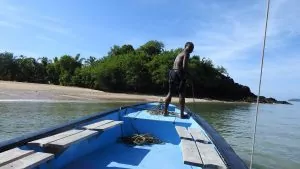 Guest writer: Anna Nilsson Spets Moheli aka Mwali is the smallest of the Comoros islands, with its...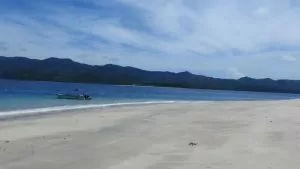 Guest writer: Anna Nilsson Spets Hand on heart, do you know where the Comoros Islands are? Or the Perfume Islands? The Moon Islands? I...

Info and facts about Comoros
Capital city: Moroni
Residents: More than 800 000
Currency: Comoran franc (KMF)
National Day: 6 July
Language: Comorian, French, Arabic
Religion: Islam (mainly Sunni)
Flag: The flag of the Comoros is striped in yellow, white, red and blue (from top to bottom). On the left side is a green triangle with a crescent moon and four stars.
National anthemUdzima wa ya Masiwa
Record-breaking travel destination in Comoros
Highest point: Le Kartala, 2360 metres above sea level.
Second largest city: Mutsamudu
Good to know about Comoros
Time difference: Comoros is one hour ahead of Sweden
VisaVisa is required and can be obtained on arrival at Prince Said Ibrahim International Airport (HAH). The passport must have at least three months of remaining validity.
Vaccine: Hepatitis A, malaria prophylaxis etc. as advised by the Vaccination Centre.
Travelling to Comoros
Flight: Kenya Airways via Nairobi or Ethiopian Airlines via Addis Ababa, to Grand Comores.