Travel destinations in the Philippines! Here you will find inspiration on the best travel destinations in the Philippines. Do you like beautiful beaches, wonderful boat trips, thousands of islands and good Asian food? Here are our top tips for travelling to the Philippines!
Why travel to the Philippines?
The Philippines is a great holiday destination in Asia with a wonderful climate for sunbathing and swimming. There are almost 7,000 islands to discover and lots of great beaches. You can boat between the islands, sail and try all kinds of water sports.
People in the Philippines are friendly and accommodating, and often speak very good English. The price level in the country is also low, so you get a lot for your money. Here you will find inspiration and tips for your trip to the Philippines.
Travel destinations in the Philippines - inspirational reading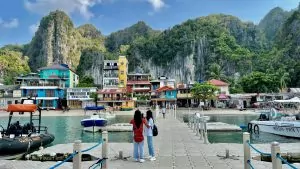 What to see and do in El Nido, Palawan Province, Philippines? This Filipino...

Films from the Philippines 2023
Philippines 2023 No 1
Philippines 2023 No.2
Philippines 2023 No.3
Philippines 2023 No.4
Philippines 2023 No.5
Philippines 2023 No.6
Philippines 2023 No 7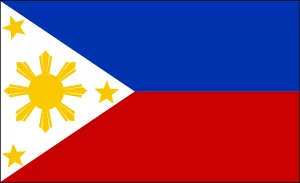 Info and facts about the Philippines
Capital city: Manila
Language: Filipino and English
Residents: 104.9 million (2017)
Currency: Philippine Peso (PHP)
Religion: Christianity (Catholicism)
Flag: The flag of the Philippines is blue and red, with a white triangle with three gold-coloured stars and a sun.
National anthem: Lupang Hinirang
Good to know about the Philippines
Price mode: Cheap (cheaper than Sweden)
Time difference: +7 hours
Emergency number: 911
El: Adapter needed for many sockets
Water: Choose bottled water
Watch out: UD has long advised against travelling to Mindanao and the Philippines is also affected by typhoons every year. Check the current situation on Sweden Abroad before departure.
Think about: Your passport must be valid for at least 6 months when you enter the country.
Travelling to the Philippines
Flight: Several airlines fly from Stockholm to Manila (Cathay Pacific, Emirates, Qatar Airlines, Turkish Airlines and others). A stopover can be in, for example, Istanbul, Dubai or Doha.