Here we present campsites and pitches in Greece - our personal experiences of pitches, campsites and other places to stay with a motorhome. Campsites and pitches in Greece are presented from north to south.
Why camp in Greece?
There are plenty of campsites in Greece, many of which are beautifully located alongside coasts and beaches. Greece also offers a wonderful climate, great beaches and a beautiful island world. For those who like history, there are also plenty of ancient sights.
Campsites and pitches in Greece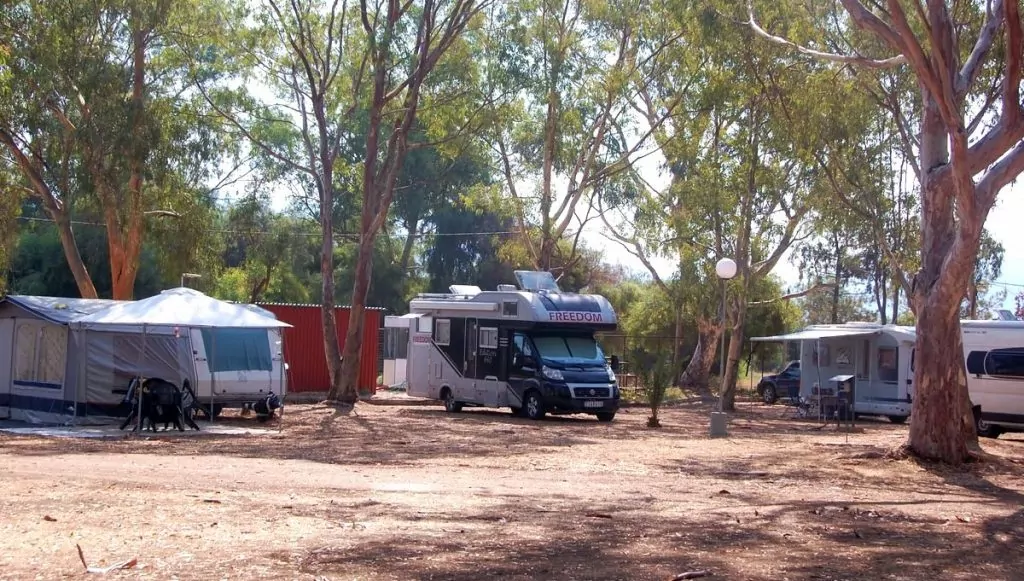 DescriptionLarge campsite right next to a nice sandy beach. Ideal if you want to take the ferry to or from Brindisi in Italy.
Service: Service house, restaurant, ice cream parlour on the beach, small shop and WiFi included in the price.
Price: 23 euros/day in the high season 2015.
Find here: Located at Drepanos Beach, just north of Igoumenitsa. Follow the signs for Drepanos Beach.
See and do in the neighbourhood: Ioannina is nicely situated on a lake.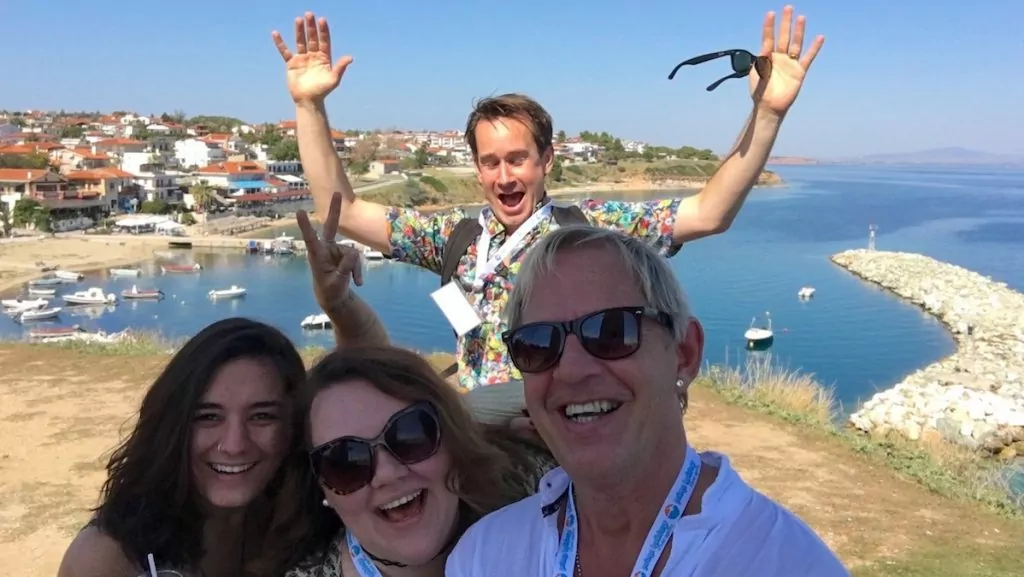 Read more about Greece
Click here for even more tips on travelling in Greece. Here you will find tips on interesting places, sights, activities and experiences.
Caravanning and camping in Greece
Capital city: Athens
Language: Greek
Residents: 10.7 million (2017)
Currency: Euro
Price mode: Cheaper than Sweden
Religion: Christianity (Greek Orthodox Church)
Flag: Greece's flag is blue and white
Roads and driving in Greece
Roads: Many new roads are of a good standard, but there is also a lot of traffic on the roads.
Road tolls: You have to pay a toll on motorways, and at some tunnels and bridges. You can pay at toll stations along the road. You should be able to use both cards and cash, but it is always a good idea to carry cash as a precaution.
Speed limits: Passenger cars and motor homes under 3.5 tonnes drive on motorway 130. Vehicles over 3.5 tonnes may only drive 80 on the motorway.
Per mille limit: 0.5 (0.2 for professional and new licence holders)
Traffic rules: Talking on a handheld phone and sending text messages while driving is prohibited. In roundabouts, the right-hand rule applies, unless otherwise stated. This means that vehicles entering the roundabout have priority, which is the opposite of Sweden.
Equipment in the car: A fire extinguisher should be in the car.
Parking rules: Yellow lines along the road mean that parking is not allowed. Blue lines mean that parking is allowed, for a fee. White lines mean that parking is free.
Security: Make sure you have Roadside Assistance, so that you can get help on the spot in case of an accident. The emergency number for the country's emergency services is 112. Alarm number for tourists: 171.
rules for camping and caravanning in Greece
Camping: There are plenty of campsites around the country.
Free camping: Free camping is only allowed with the permission of the landowner. Free camping is not allowed on public land.