Travel destinations in Bosnia and Herzegovina! Here you will find inspiration for Bosnia's best travel destinations. Do you like beautiful nature, culture or history? Here are our top tips for travelling to Bosnia and Herzegovina!
Why travel to Bosnia and Herzegovina?
Bosnia and Herzegovina is steeped in history, with exciting historical sites such as the bridge in Mostar. The charming city of Mostar also has some truly picturesque alleyways.
Bosnia and Herzegovina has only a very short stretch of coastline to offer, but a Mediterranean climate as lovely as the surrounding countries. There is plenty of beautiful and unspoilt nature. In addition, the price level here is low. Find articles about Bosnia and Herzegovina here.
Travel destinations in Bosnia and Herzegovina - inspirational reading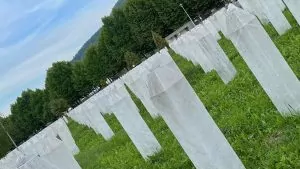 Guest writer: Anna Nilsson Spets At the memorial site in Potocari outside Srebrenica, the air is thick with grief, not...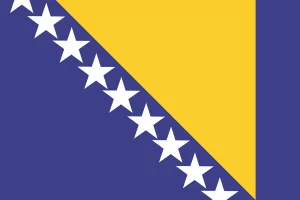 Info and facts about Bosnia and Herzegovina
Capital city: Sarajevo
Language: Bosnian, Serbian and Croatian.
Residents: 3.5 million (2017)
Currency: Bosnia and Herzegovina Marka (BAM)
Religion: Islam (50.7 %) and Christianity (Orthodox and Catholic)
Flag: The flag of Bosnia and Herzegovina is blue with a yellow triangle and a row of seven full and two half five-pointed stars in white.
National anthem: Intermeco
Good to know about Bosnia and Herzegovina
Price mode: Cheaper than Sweden
Time difference: None
El: Like Sweden
Water: It may be better to choose bottled water
Watch out: There may still be a risk of mines in rural areas, outside paved or stoned areas.
Think about: If you are a single parent travelling to Bosnia with children under the age of 14 and you have different surnames, you must be able to produce documents proving your relationship.
Food and drink in Bosnia and Herzegovina
Food culture: Bosnian food is influenced by many of the surrounding countries: Greek and Turkish cuisine, other Mediterranean cuisines and the cuisines of Central Europe.
National dish: The national dish of Bosnia and Herzegovina is ćevapčići or ćevapi. It is a minced meat dish that can be served in pita bread with ajvar peppers, onions and yoghurt.
Dishes: Other local specialities include burek (minced pie made from filo pastry), dolma (stuffed vine leaf dolma), sarma (sauerkraut dolma), pilaff (rice dish), goulash (soup/stew) and ajvar (paprika sauce/sauce).
Pita: Pies made from filo dough (pita) are very popular and can have different fillings, such as minced meat, spinach, potatoes, cheese or apple. The filling determines the name of the pie. 'Burek' is a pie filled with minced meat, while 'jabuka' is a pie filled with apple.
Sweets: A favourite pastry is baklava. Another Bosnian dessert is 'tufahija', a boiled apple stuffed with walnuts and served with cream.
Drinks: Rakia (rakija) is a spirit drink that is sometimes considered the national drink. The drink is made by distilling fermented fruits.
Accommodation in Bosnia and Herzegovina
Hotel: There are of course many hotels and other accommodations in Bosnia. We have not stayed in a hotel here, but you can search on Booking.com, for example.
Campsites: You can find campsites at camping.info or on ACSI Eurocampings.
Travelling to Bosnia and Herzegovina
Flight: Several airlines fly from Stockholm (Arlanda) to Sarajevo, often with a stopover in, for example, Vienna, Munich or Warsaw.
Car: It is also possible to travel to Bosnia by car. The driving time from Stockholm to Sarajevo is about 29 hours, counting pure driving time (247 miles).