Travel destinations in Switzerland! Here you will find inspiration for Switzerland's best travel destinations. Do you like dramatic scenery, chocolate or delicious cheeses? Here are our top travel tips for Switzerland!
Why travel to Switzerland?
Switzerland is magically beautiful with high Alps, waterfalls and varied and dramatic weather. There are several famous ski resorts, such as the charming and car-free Zermatt. The beautiful scenery is perfect for hiking or mountain biking.
Switzerland is famous for raclette and cheese fondue, as well as producing its own fine wine. Who hasn't heard of Swiss chocolate? Here you can also try chocolate from small local producers. Below you will find lots of articles about Switzerland.
Travel destinations in Switzerland - inspirational reading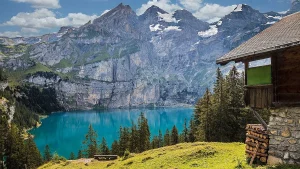 Facts about Switzerland and 30 things you (maybe) didn't know about the country. In Switzerland you can...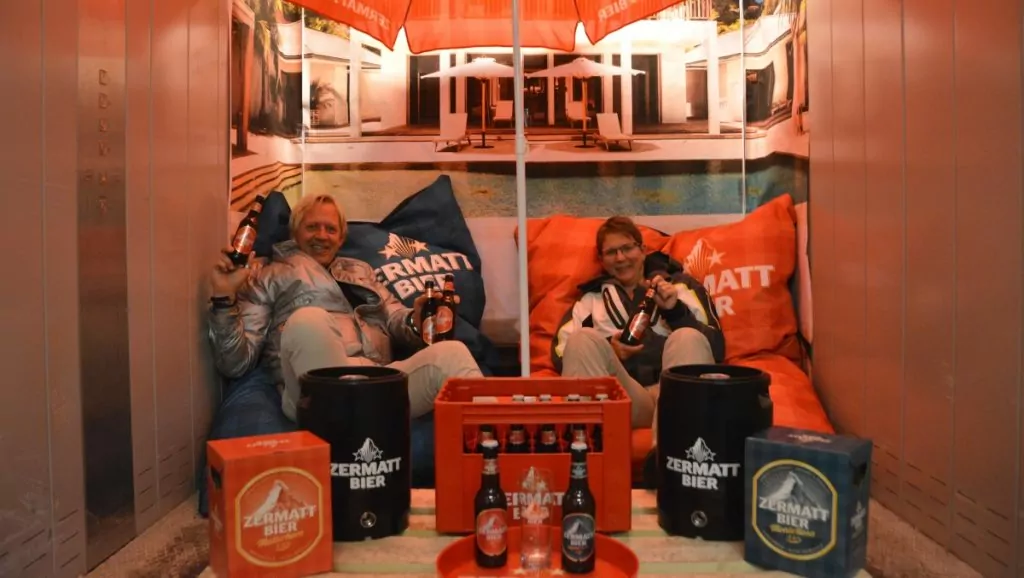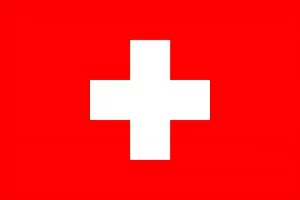 Info and facts about Switzerland
Capital city: Bern
Classification of countries: 26 cantons
Language: German, French, Italian and Rhaeto-Romanic. Many also speak English.
Residents: 8.5 million inhabitants (2016)
Currency: Swiss franc (CHF)
Religion: Christianity (mainly Catholicism)
National anthem: Swiss Psalm
Good to know about Switzerland
Price mode: Expensive (more expensive than Sweden)
Time difference: None
Emergency number: 112
El: Like Sweden
Water: Drinking beard
Food and drink in Switzerland
RestaurantsSwitzerland has three 3-star Michelin restaurants and 18 2-star restaurants for those looking for a treat (2018).
East: During your trip to Switzerland, you will come to the mecca of cheese. The Swiss love cheese fondue and raclette.
National dish: Fondue with melted raclette cheese in white wine in which pieces of bread are dipped, served with pickles and pickled onions. The name fondue comes from the French verb fondre, meaning to melt.
Wine: Switzerland has its own white wine since Roman times, which is very good. The most famous grape is called chasselas.
Other beverages: Absinthe spirits and local beer, such as Zermatt.
Accommodation in Switzerland
Hotel: There are plenty of hotels in Switzerland and you can often expect both high standards and high prices. Try searching on Booking.com or on Sembo.
Camping: You can find more information on our page on campsites and pitches in Switzerland
Travelling to Switzerland
Flight: Direct from Arlanda to Zurich or Geneva takes about 2 h 45 min. There are good train connections to other parts of the country.
Ferry: Gothenburg-Kiel with Stena line takes 14 h 30 min. Take the A81 and A7 to Zurich (963 km, about 10 hours driving time).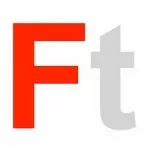 Videos from Switzerland
Video from lavaux and Chaplin world
Video from beautiful Interlaken
Video from charming Gruyère
Video of the Rehn Falls, the second widest in Europe
Video from Lucerne that really surprised
Video from dramatic Appenzell
Video from Bathing in the capital Bern
Video of the world's oldest carillon in Bern
Video about Food and party in Zermatt
Video about mountain biking in Zermatt
Video from Zermatt, Switzerland
Video about travelling by train in Switzerland
Video about eating Raclette in Switzerland
Video from Nendaz and about making cheese