Rosita Lincoln has worked in the travel industry all her adult life. She started as a tour guide abroad and then worked for a long time in charter travel, until last year when she joined the cruise line as a marketing coordinator. Royal Caribbean Cruises Ltd.
Rosita is also a private traveller, often travelling with her family, which consists of her husband and three children aged 6-13. She has been blogging for a long time on her site Rosita travels and has also published the book "Rosita Travels - The perfect guide for your children's holiday".
Cruise travel has become increasingly popular in recent years, even among younger travellers. We took the opportunity to interview Rosita about the benefits of going on a cruise, the different types of cruise holidays and how to know which cruise to choose.
Can you tell us a bit about yourself, your family and your interest in travelling? How and where do you usually travel on holiday?
I am a 40-year-old mother of three, living in Stockholm who has worked half my life in the travel industry. Just before I turned 21, I left my childhood home of Valbo to work abroad as a tour guide.
For 3.5 years I moved between Mallorca, Tenerife, Gran Canaria and Turkey with varying positions where I ended up as headmaster at a guide school (2 months) for Swedish, Norwegian and Danish young people. From excited pupil at a guide school to responsible principal, the bag was tied and it was time to move back home to Sweden.

I met my Scanian husband Stefan abroad and we both still work in the travel industry. Taking into account both our professional affiliation, the travel has been characterised by charter trips together with our children who are between 6 and 13 years old. The first trip with children was a cruise in the Mediterranean - now that bag is also tied when I recently work with cruises.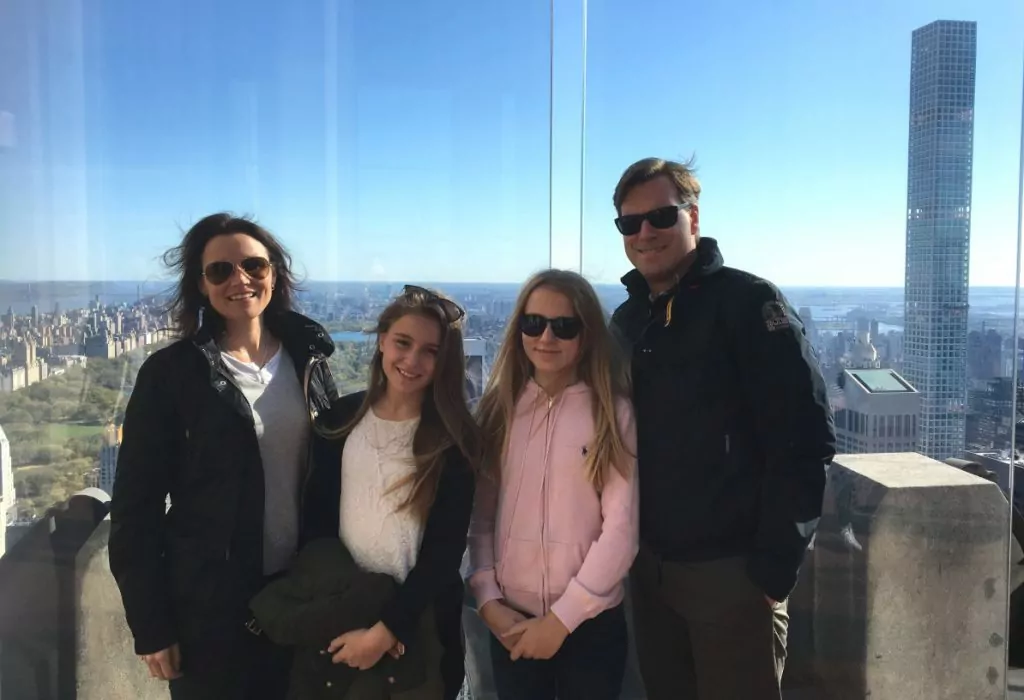 Tell us about your job at the cruise company Royal Caribbean International! What is your role?
Since February 2016 I work as a Marketing Coordinator at Royal Caribbean in Stockholm. I am the sole representative in Sweden with a marketing role, so my duties are very varied. I am responsible for a variety of written content, from digital on the web (including a blog), press releases and social media to printed materials such as brochures and catalogues.
I am also responsible for negotiating and booking marketing - from print to podcast. In addition, I am responsible for collaborations with the press and social influencers. For example, I recently returned from a "blog cruise" with six amazing influencers.
Can you tell us about the cruises offered by Royal Caribbean International?
Many do not know that the Royal Caribbean International brand also includes Celebrity Cruises and Azamara Club Cruises. To facilitate the understanding of each brand, I usually make comparisons with well-known concepts in the charter industry. Imagine Fritidsresor's (now TUI) Blue Village and Vings Sunwing Resort - that's Royal Caribbean. Families with children thrive here!
In contrast to these charter concepts, Royal Caribbean's product offers so much more - that even the young couple without children or the retiree enjoys it just as much. The facilities, activities and entertainment on board are incredibly large and varied. This includes some of the world's largest cruise ships with Broadway musicals, water slides, surf simulator, climbing wall and more. But also secluded quiet places with an age limit (16 years), for those who want peace and quiet.
Now imagine instead the Blue Village and Sunprime charter concepts (with an age limit of 16 years). These are Celebrity Cruises. The difference is that children are welcome on board - but there are no climbing walls and a host of other enticing children's activities. Here, the focus is on design and even more personal touches - a little more stylish, a little more luxurious, simply put.

The trade mark Azamara Club Cruises have smaller ships (less than 700 guests). With more overnight stays in port, you get a closer experience of each destination - and reach ports that the giant ships can't reach. If you love travelling, you'll love Azamara Club Cruises.
Is it true that only pensioners go on cruises or are there cruises for everyone?
There are cruises for everyone - regardless of age, tastes, needs and desires! What can be most clearly distinguished on a cruise within Royal Caribbean is that Azamara Club Cruises attracts the oldest audience, Celebrity Cruises attracts couples (perfect for the honeymoon!) and Royal Caribbean suits all target groups! Audiences also vary depending on the cruise route and season. The longer transatlantic cruises, for example, appeal to an older audience. Families with children travel during school holidays.
How do you know which cruise suits your interests?
A very good and important question. In Sweden, cruises, other than the ships that operate in our close waters, are an unfamiliar form of travel for many. If you feel uncertain about the choice of several different shipping companies - and even different products within the same group, as I described earlier - I would recommend that you contact your nearest travel agency. Or why not google shipping companies to find tips from different bloggers/influencers!
What are your own experiences with cruises? What is the best cruise you have taken?
I made my first cruise in 1999 from Mallorca where I was working. No. 2, in 2003, was also the first trip as a parent. Then it took until 2015, when I had the opportunity to travel on a press trip with Royal Caribbean. And on that way I ended up in the cruise industry ...
Blog gave work thus. 2016 I have made two short cruises with Royal Caribbean and been on board Celebrity Cruises and Azamara Club Cruises when they have been in port. My favourite is Celebrity Cruises, but if the children can choose a cruise, they will definitely choose Royal Caribbean.
What are the advantages of cruising compared to other ways of travelling?
An unbeatable number of experiences in a single week's holiday! Imagine ticking off 4-6 destinations (including 2-4 different countries) in one trip, while travelling in comfort and only having to unpack your suitcase once. This flexibility also allows you to relax in the midst of all the action. Plus, the ships are an experience in themselves!
What are your own travel plans for the future? Is there a cruise or other trip on the schedule?
The family is travelling to Thailand in the winter. 2017 will be a wonderful and varied year of travelling, including a friends' weekend to SopotPoland in April, cruise with the family on Freedom of the Seas this summer + also the nice hotel OBC in Crete. In the autumn 13-year city trip with my youngest daughter (city trip destination not yet decided). There will also be work trips to Oslo where our Nordic headquarters are located.
Finally, a question we ask everyone we interview: What is your dream destination?
Since I travel abroad a lot, both on holiday and on business, I actually dream of destinations in Sweden. I want to experience the northern lights, hike in the mountains, see Kiruna church and stay at the ice hotel. Southern Sweden is also fantastic. The list is long! I hope to tick off a dream destination in Sweden in 2017.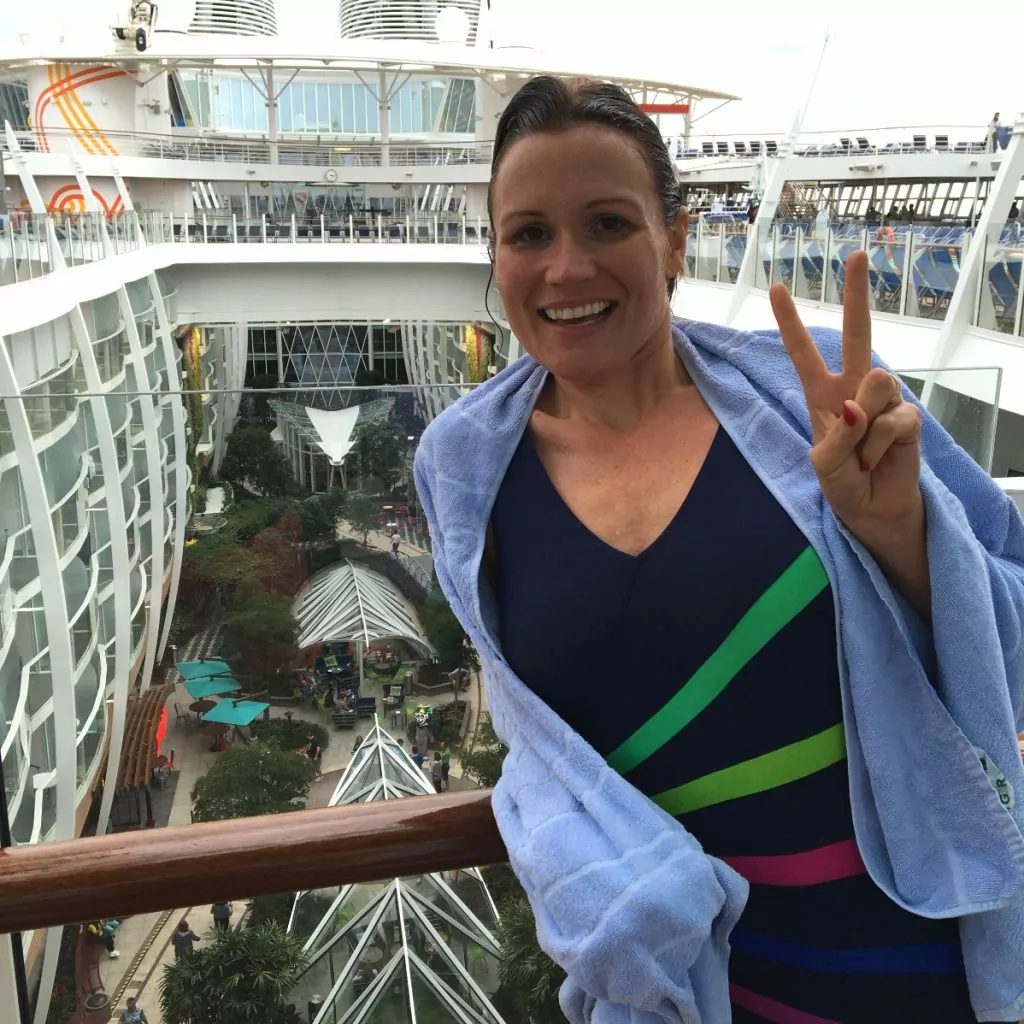 Thank you Rosita Lincoln for sharing your experiences and thoughts!