Guest writer: Anna Nilsson Spets
Despite the fact that I live a stone's throw from the French border, France is a country I've been to far too little, I hardly dare say I haven't been to Paris yet.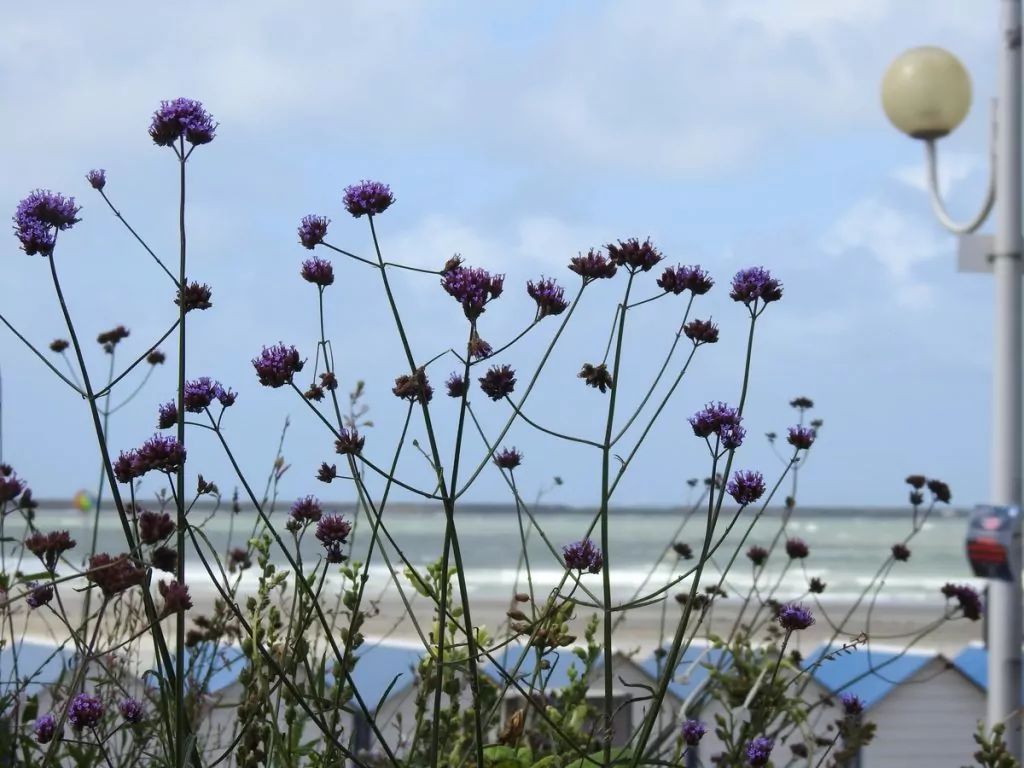 Nåväl, ett par dagar på Opalkusten är inte helt fel och utanför turistsäsongen är det oerhört lugnt.
Precis som belgiska kusten är knökfullt på sommaren, är det förmodligen likadant här. Opalkusten är ett utmärkt resmål med bil, husbil eller motorcykel. Boendemöjligheterna är breda.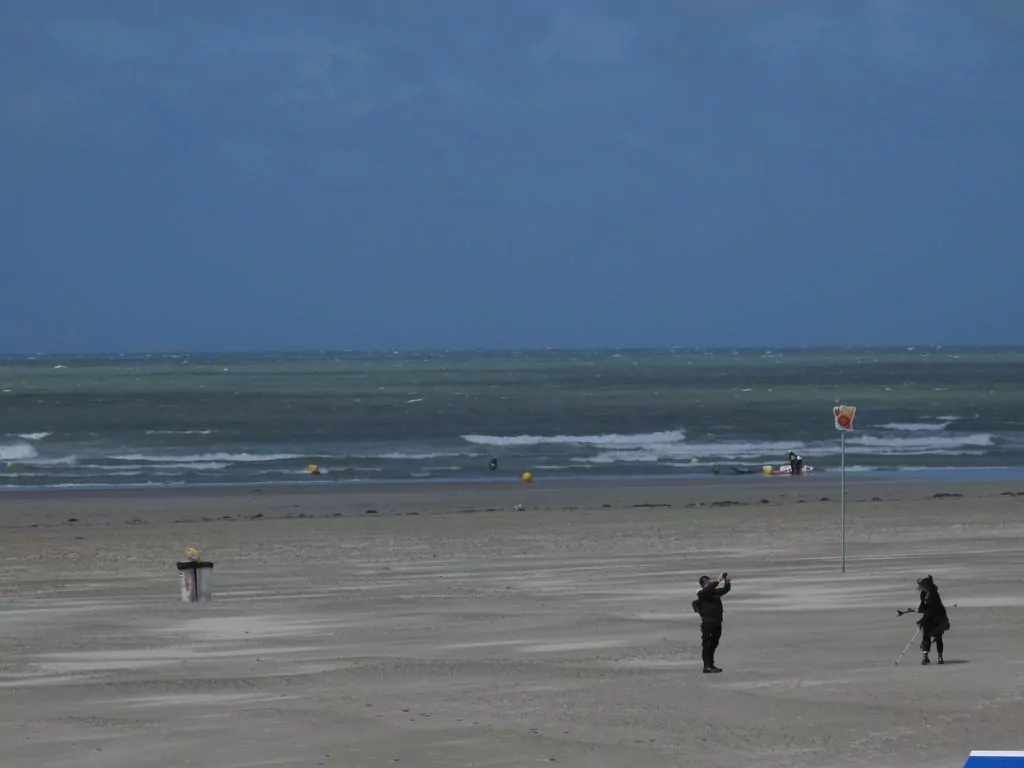 Wissant är en liten by som ligger i det rätt karga området mellan klipporna Cap gris nez och Cap blanc nez.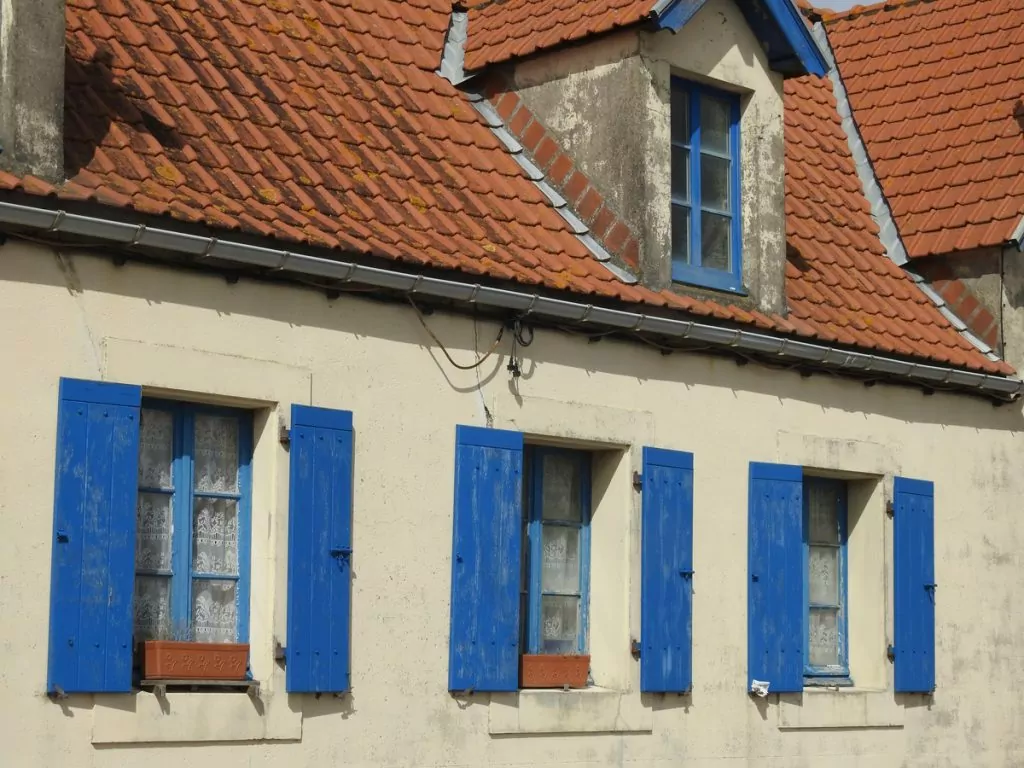 Den som är lite tjenis med sin franska kan utläsa att Cap grisklipporna är grå-mörka och Cap blanc har vita klippor. Cap gris nez är den europeiska punkten som ligger närmast Storbritannien.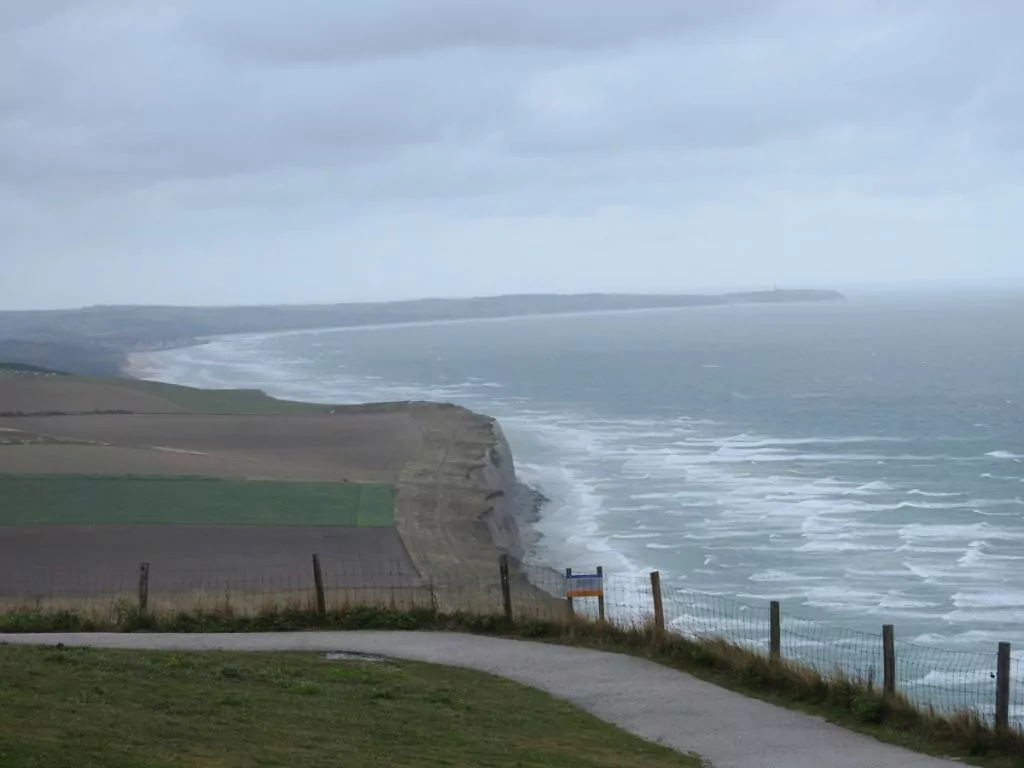 En lunch med fisktema naturligtvis, en promenad på stranden.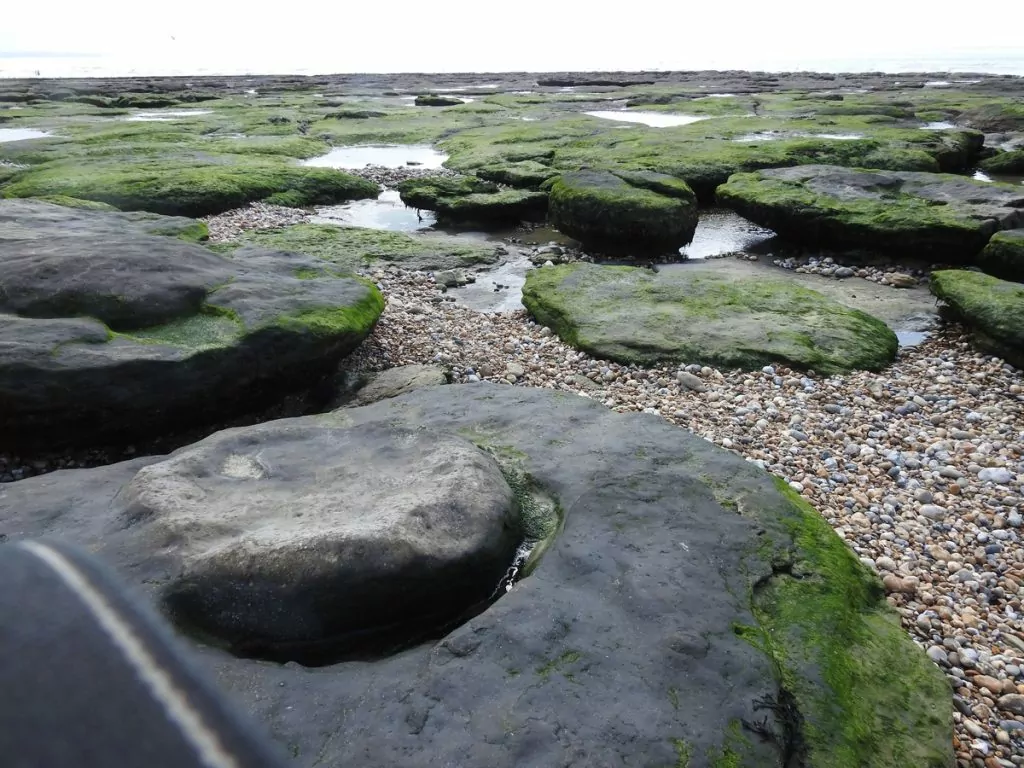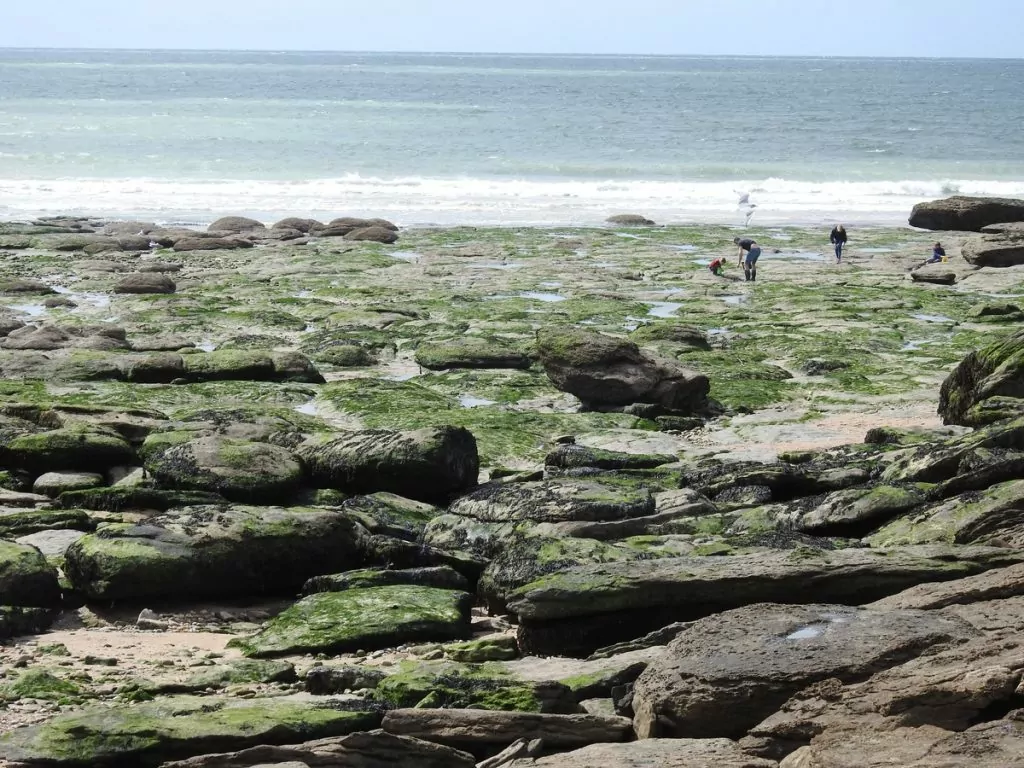 Klipporna ja, det var bara att hålla i hatten, en stormig frisk promenad belönades med vackra scenerier, skymtade Dovers vita klippor långt borta i diset.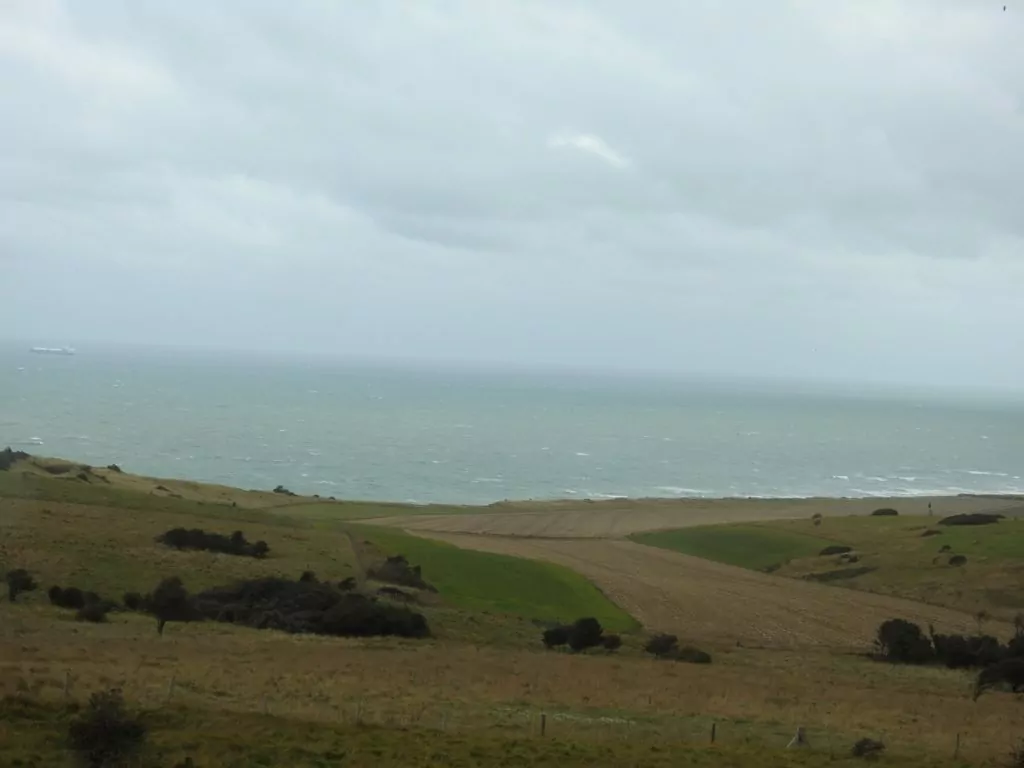 Den slingrande vägen kantas av stora sjok av havtorn, redo att skördas.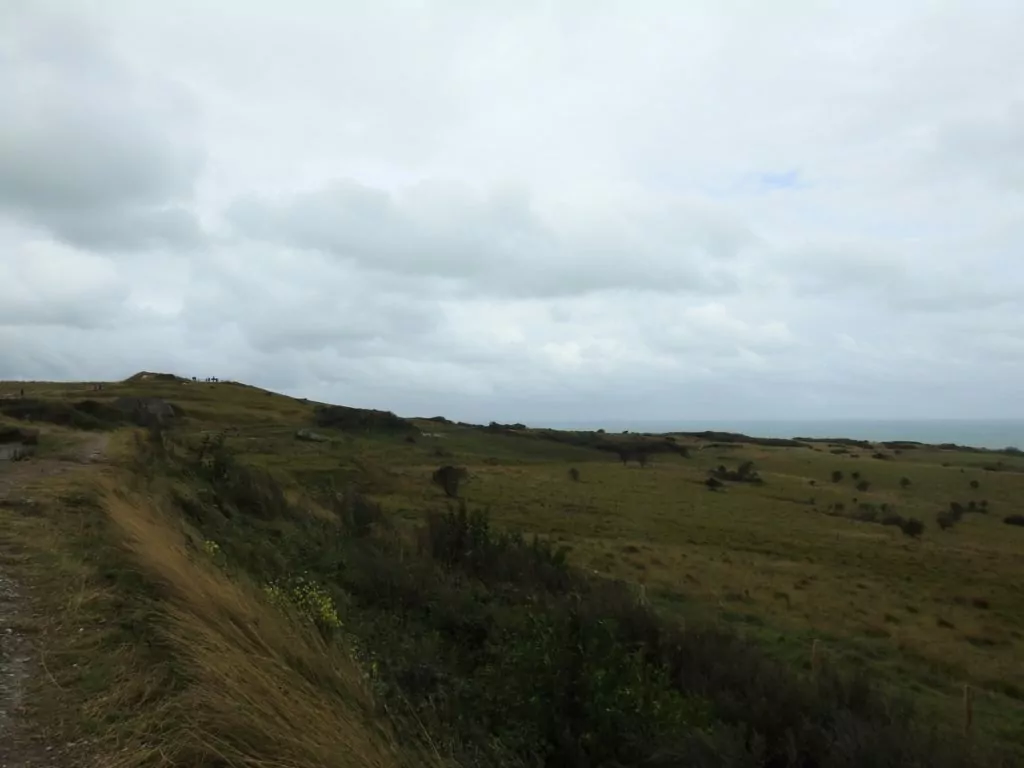 Det blåser småspik och kroppen skevar snett i blåsten, checkar in på ett litet hotell i Wimereux, den äldsta badorten på Opalkusten. Kurar skymning på hotellets alldeles ypperligt mysiga restaurant med vitlöksbadande sniglar och ett glas rödtjut.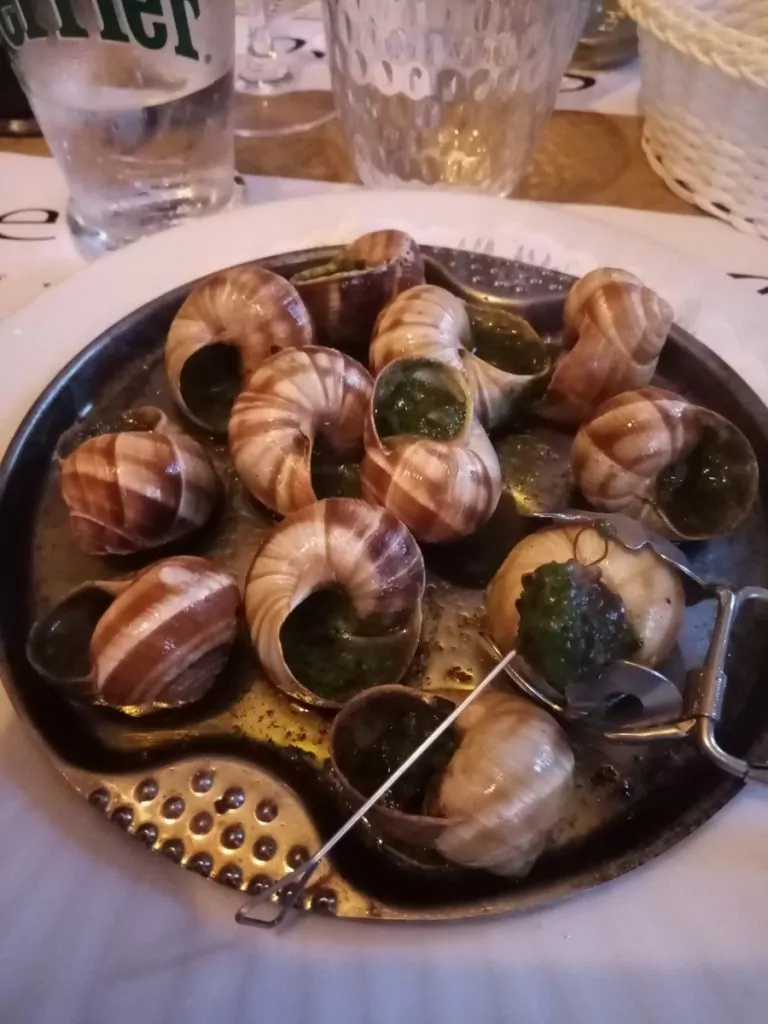 Wimereux har alldeles underbart vackra hus i Belle Epoque stil, snickarglädje och vackra fönster, glada färger som lyser upp i gråvädret.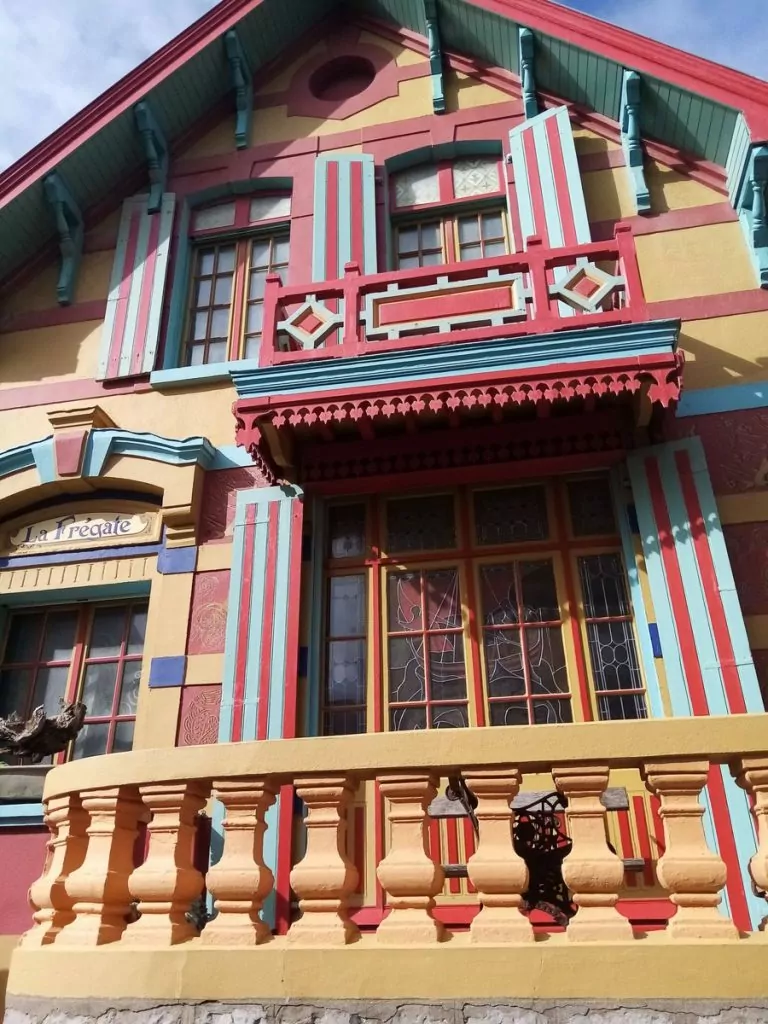 En lång strandpromenad kantad med badhytter och restauranger.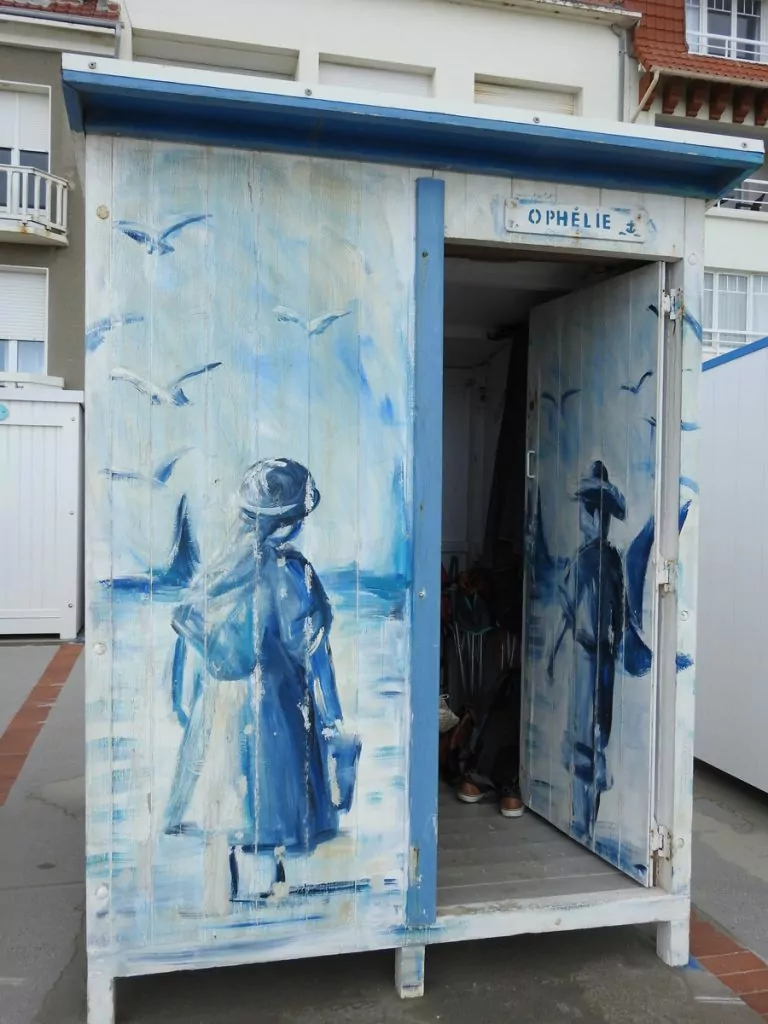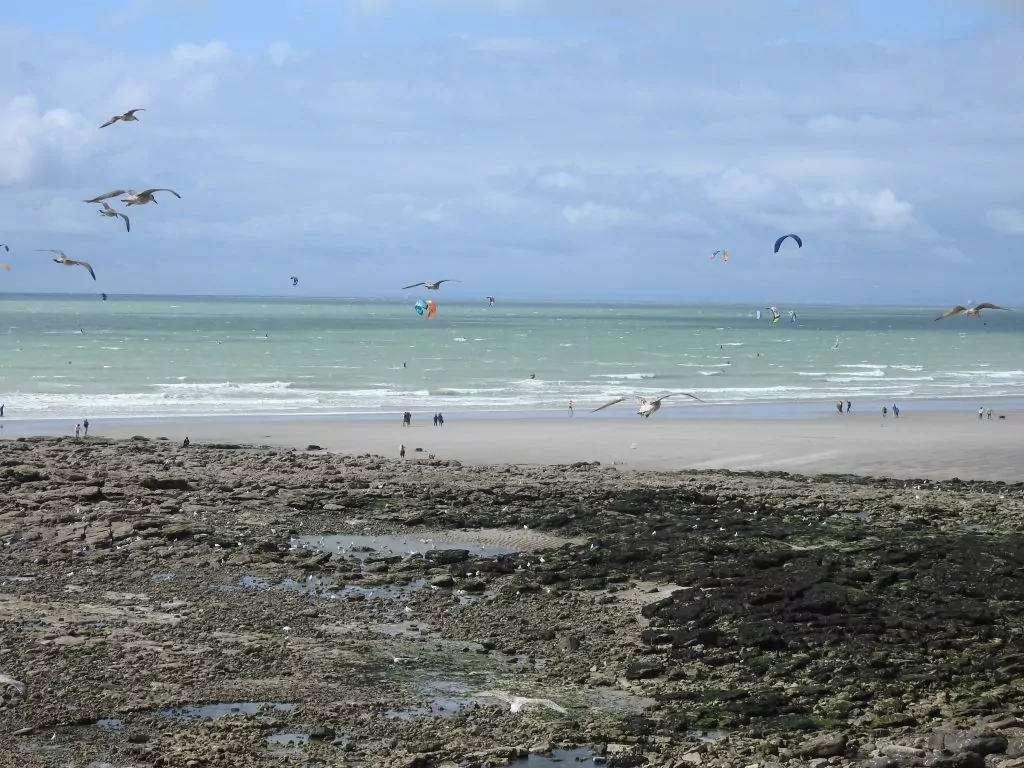 Längs kusten finns naturligtvis mycket att se för den som är intresserad av andra världskriget. Bunkrar, minnesplatser och nåt litet museum.
Bolougne sur Mere, "staden vid havet", här ligger Europas största akvarium, Nausica, med 10 000 kubmeter vatten och en 18 meter lång tunnel. 60 000 djur fördelat på 1200 olika arter.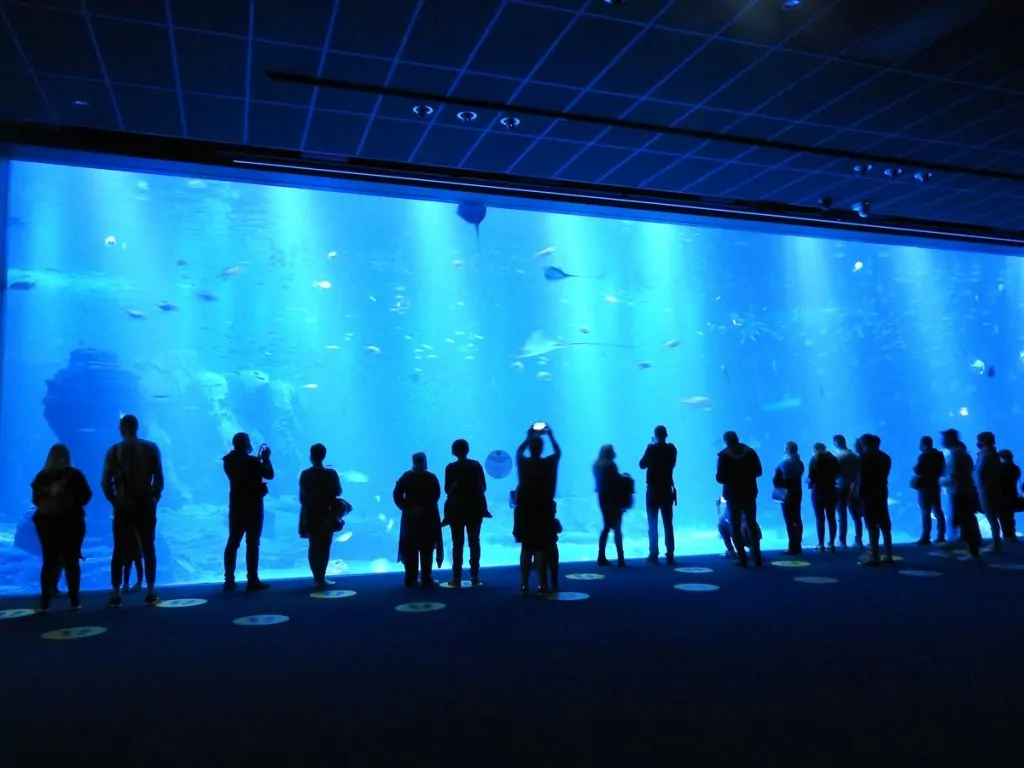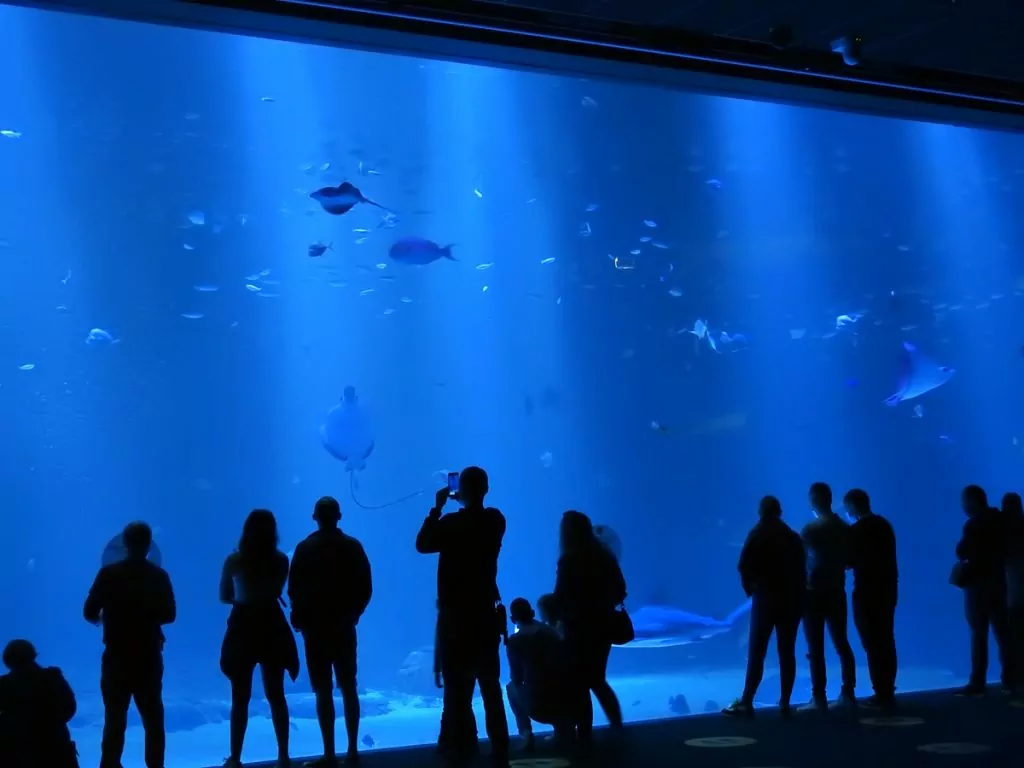 Jag måste faktiskt säga att jag blev impad, really. Det här tar en hel dag i anspråk. Du färdas genom världens oceaner, kan vila framför extremt stora akvarium med mantor o hajar. Det största akvariet tar 6 veckor att fylla upp med vatten.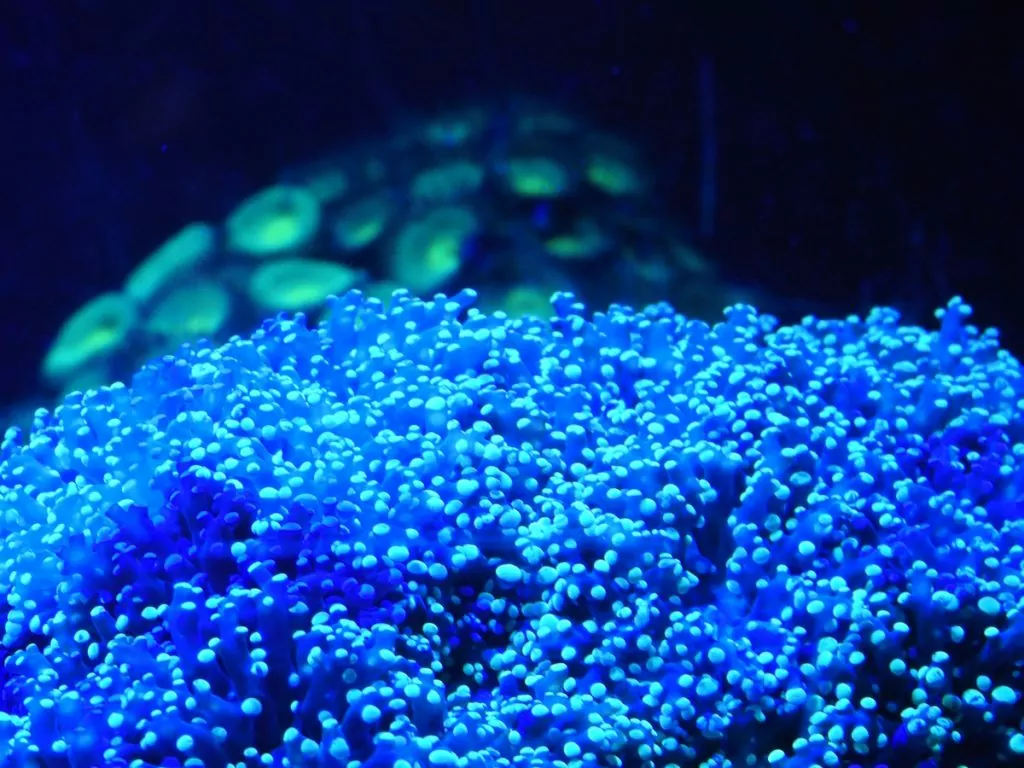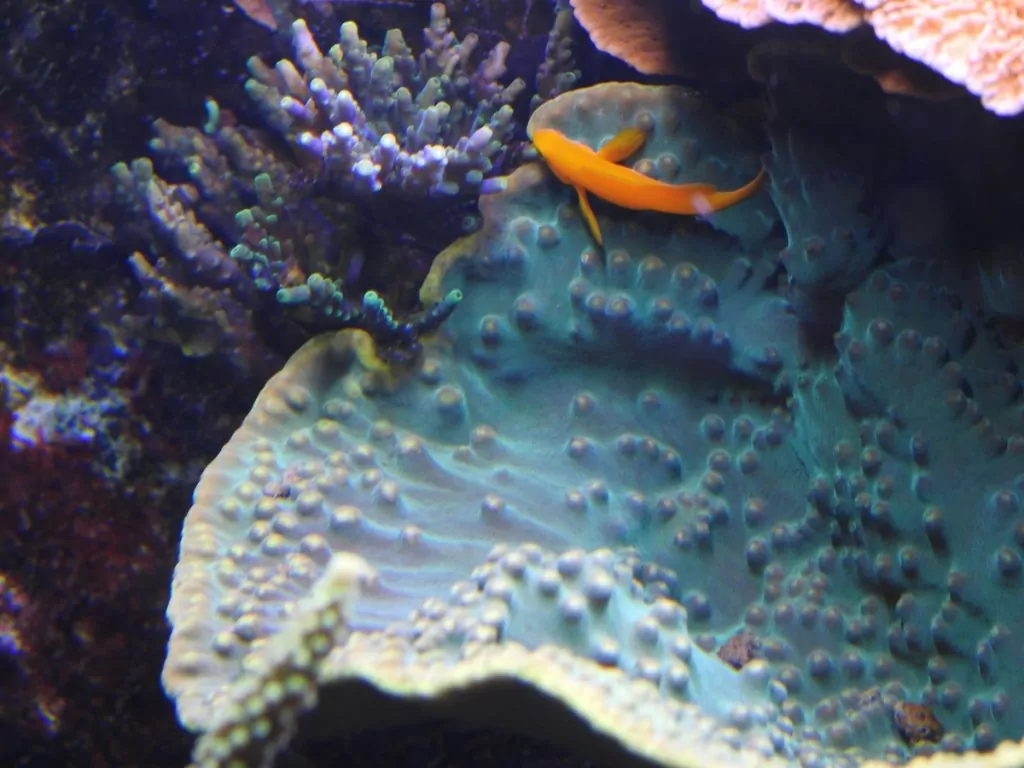 En fika med utsikt över bassänger med pingviner. Snudd på nackspärr i den 18 meter långa tunneln med glastak.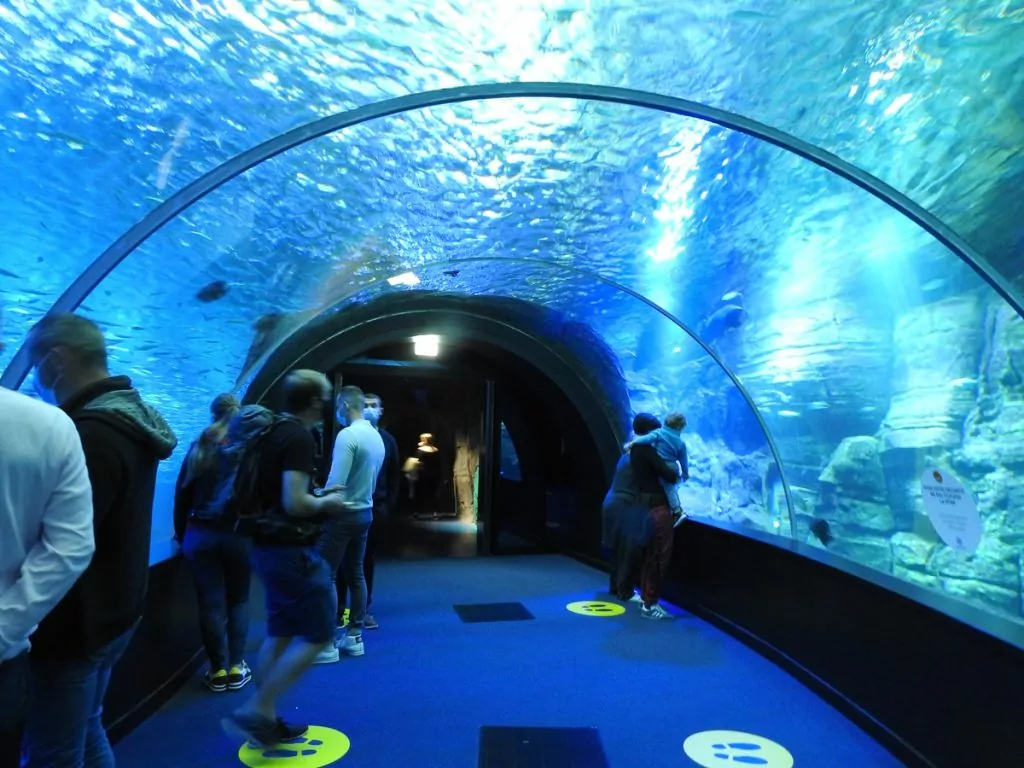 Nausica är handikappvänligt, det finns ät och fikamöjligheter, en shop med allt möjligt att handla. Inträde kostar mellan 18-24 euro. Absolut väl värt ett besök.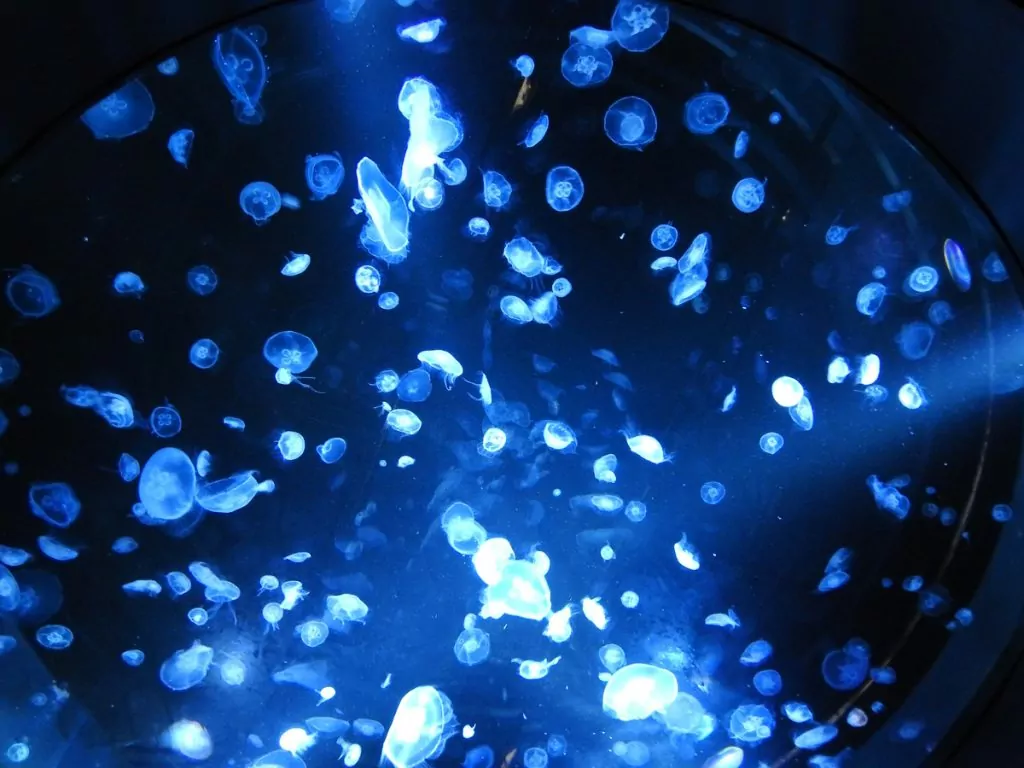 Även Bolougne sur mere har en lång strand, de blå badhytterna står för dagen tomma. Karusellen med. Jag förstår varför. Stor risk för att flyga bort.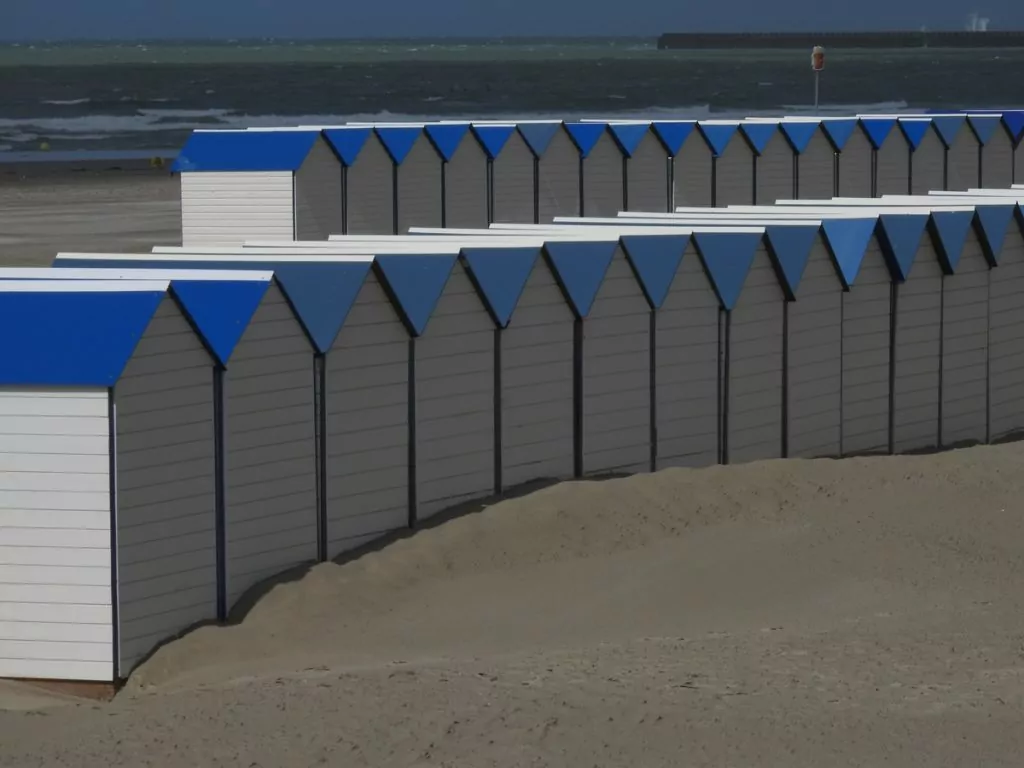 60 year old lady with a lifelong love of Africa. Emigrated to Flanders in Belgium and works with plants on a daily basis. Writes, photographs and tries to inspire others to budget travel on their own. Blogs on "Anna's Blend" about travelling, work, plants, writing and much more.