We have a stopover in Stockholm, after a bunch of fantastic days in the High Coast. We are recharging, taking on challenges and looking forward to new adventures. And so we offer two delicious weekend recipes. Happy Friday!
A nice trip to the High Coast
We have had a fantastic trip to High coast. We've had great weather, and this region offers dramatic landscapes, beautiful scenery, and cosy fishing villages. When it comes to writing, we're really behind... We've had time to tell you about the cool Slåttdalsskrevanbut much more to come!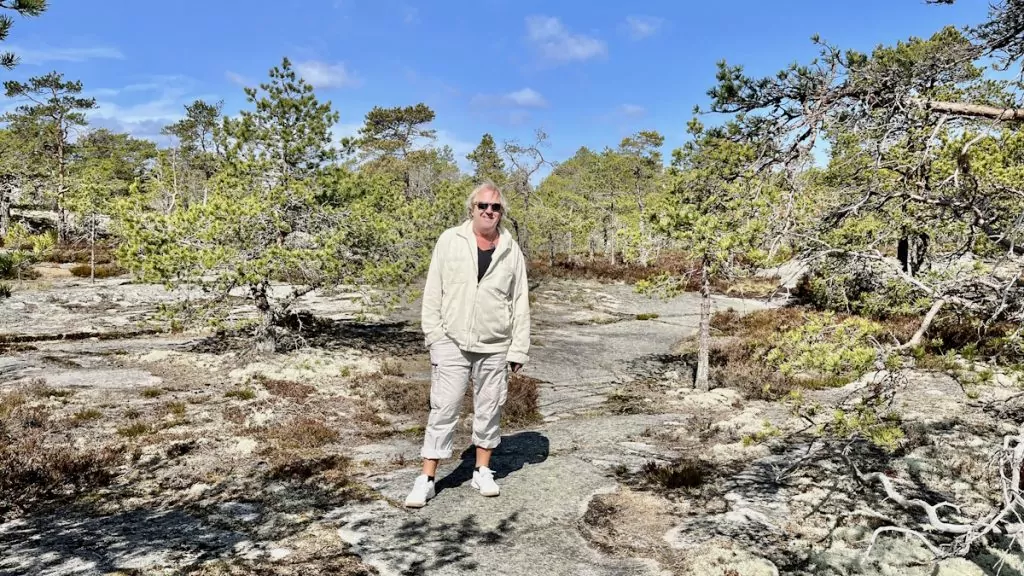 On the way to and from the High Coast we visited Peter's mum, who lives in the Gävle area. It was very nice to meet her of course, and we were able to help her buy flowers and some other practical things.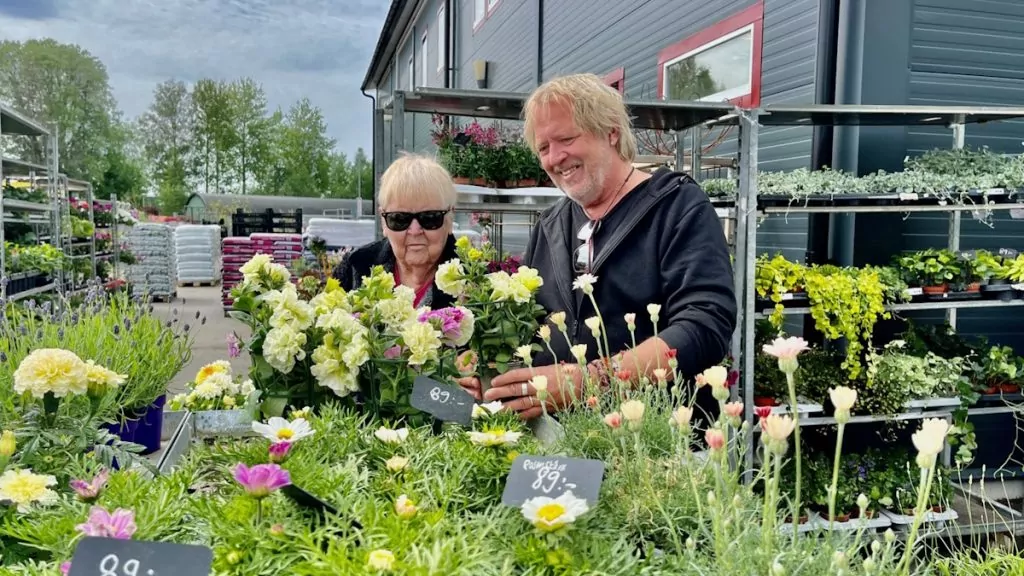 Stopover in Stockholm
Now it has become a "stopover" at home in Stockholm. When we arrived, there was not even a car park in the area. marinanwhere we live, so we had to start by looking for a car park in town.
Against all odds, we found a motorhome parking at Lindhagensplan on Kungsholmen, which will probably exist until something is built here. Neither cosy nor cheap, but at least a car park for motorhomes! Here we started from for dentist visits and other ...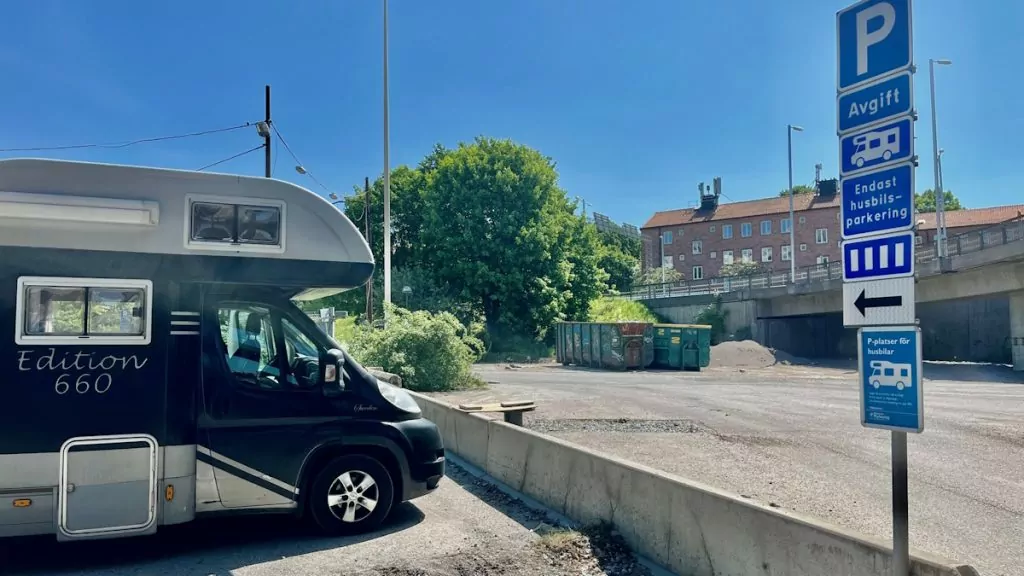 It has been lots to deal with. Mail, bills and hassles with telephone operators. Suddenly, after switching operators, we found ourselves unable to use our data sim card abroad (panic!) and in the absolute last second we were saved by Wifi.se who could quickly post a SIM card. We have used their SIM cards before (and have them in the our online shop because we thought it was so good), and it feels like so I'm glad it arrived on time. Happy Friday!
We have also devoted ourselves to a little shopping for, among other things, a backpack, bicycle accessories and a Greek map (love the map shop in Stockholm!) To be able to plan for this autumn's trip to Greece. In addition, Peter and his brother Micke have been to a concert with Peter Gabriel at Avicii Arena!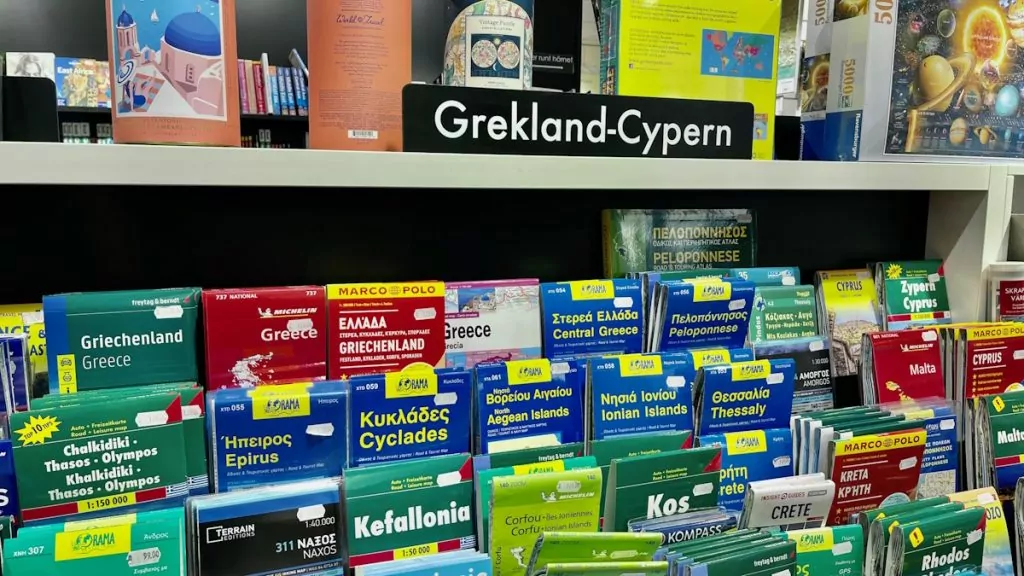 New adventures await
New adventures with the motorhome! We are travelling to Åland, and then towards the mainland in the Finland.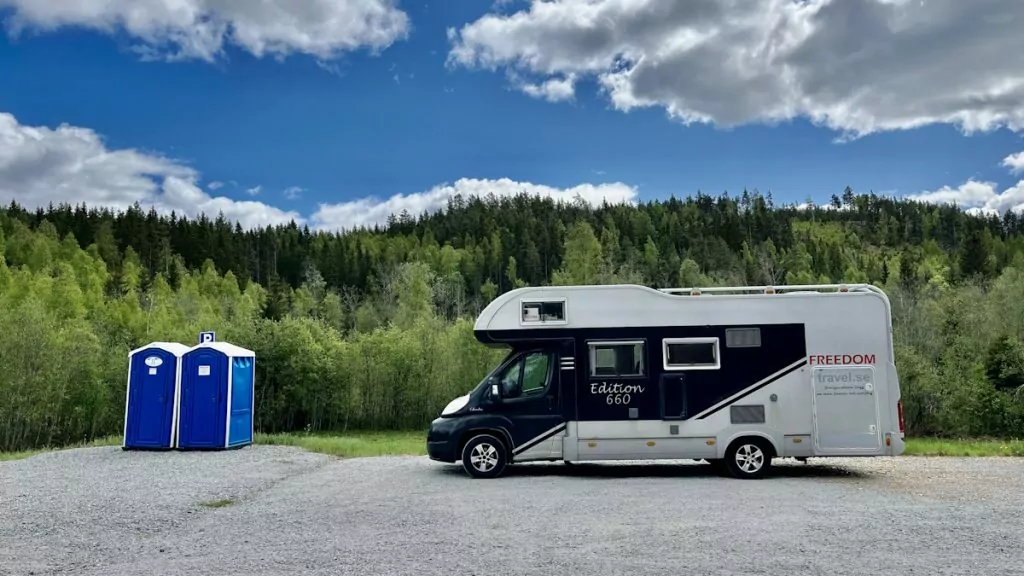 Tasty weekend recipes from CAMP
This week we received two full recipes from CAMP who make CAMP Syrah (fruity red wine) and CAMP Sparkling Brut (sparkling wine). The recipes and pictures were really inviting, so we thought we'd share them today!
The recipes are inspired by Kajsa Warg's motto "you take what you have", and the idea is that you should be able to fix the weekend meal with what's left in the fridge (yes, you can of course adapt as you like and based on what's at home!).
Pasta salad puttanesca with herb cheese cream
The base is a hearty pasta salad and then it is topped with whatever is available at home. Inspired by Pasta Puttanesca, whose name is said to derive from the fact that the pasta could easily be mixed together from ingredients in the home. Serve with: CAMP Syrah.
Ingredients (4 servings)
3 tbsp olive oil
2 tbsp squeezed lemon
1 grated clove of garlic
3 tbsp grated thyme leaves or other herb of choice from the fridge or freezer
8 chopped anchovies
300 g of pasta, such as penne
1 chopped red onion
4 tbsp capers
1 ½ dl olives
salt
freshly ground pepper
250 g cocktail tomatoes (or other vegetables of your choice)
about 50 g of baby spinach or rocket (or other greens)
Cream of tartar (4 dl)
100 g natural cream cheese
250 g kesella
1 grated clove of garlic
1 dl coarsely grated parmesan cheese or other cheese
about 2 dl fresh, chopped herbs (e.g. basil and parsley)
salt
freshly ground pepper
Suggestions for different toppings
salami, spicy sausage or veggie sausage
air-dried or smoked ham
crispy fried bacon
chicken
halloumi
cocktail mozzarella
tuna
marinated artichokes
sun-dried tomatoes
pumpkin seeds
nuts
Do the following
Mix the olive oil, lemon, garlic, thyme and anchovies in a bowl.
Cook the pasta according to the instructions on the packet. Drain and mix with the dressing.
Mix the pasta, onion, capers and olives. Season to taste with salt and pepper.
When serving, fold in the halved tomatoes and salad.
Serve the salad with the herb cheese cream and optional toppings.
Cream of local cheese: Stir together the cream cheese and cottage cheese. Add the garlic, cheese and herbs. Season to taste with salt and pepper.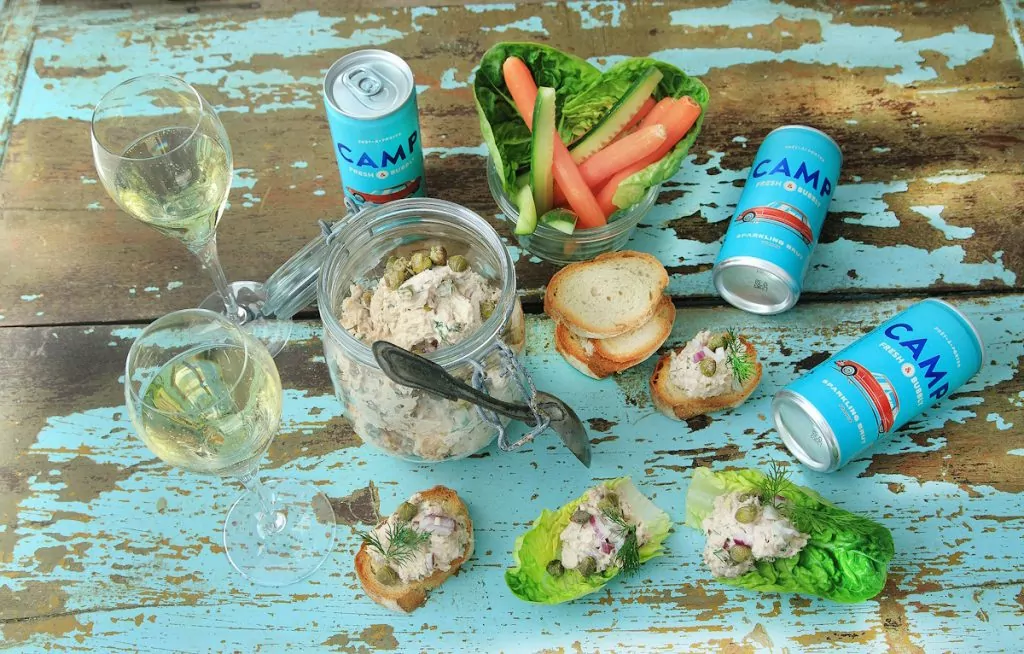 Tuna fishing
A budget-friendly "Skagenröra" with tinned tuna. Suitable for the buffet, on pieces of bread or sprinkled on salad leaves. Also good as a vegetable dip and in the picnic baguette. Serve with: CAMP Sparkling Brut.
Ingredients (about 4 dl)
2 cans of tuna in oil or water of 185g (MSC certified)
1 dl mayonnaise
2 dl crème fraiche
½ dl capers
1 ½ tbsp grated horseradish
1 dl chopped red onion
1 dl chopped dill
½-1 tsp cayenne pepper
salt
Do the following
Drain the tuna thoroughly. Mash the tuna, mayonnaise and crème fraiche together.
Squeeze the liquid from the capers and chop. Mix in the capers, horseradish, red onion, dill and cayenne pepper. Season to taste with salt.
Best this week
What was the best part of this week? No doubt! The high coast of course! The landscape and nature are just as amazing as everyone says.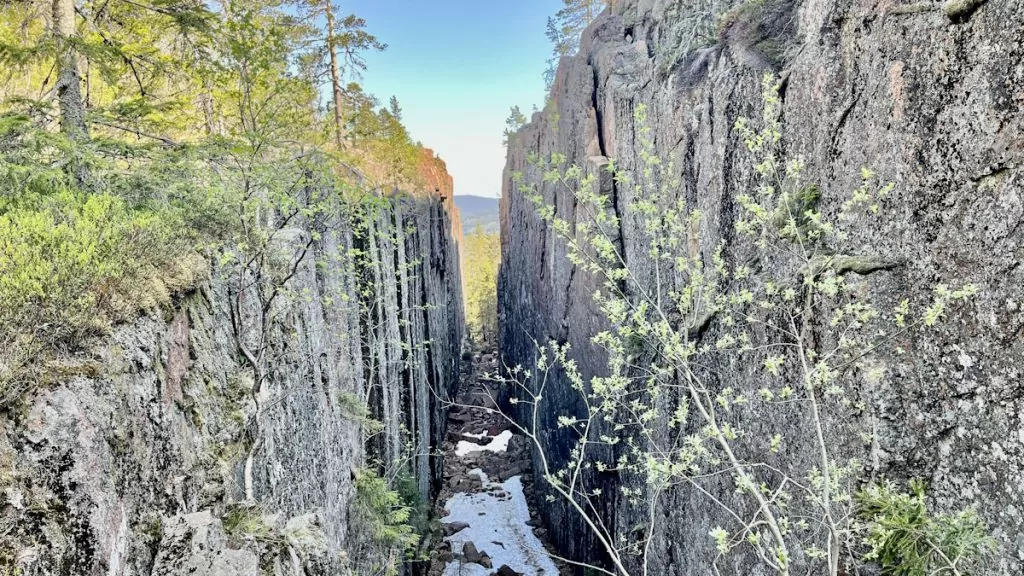 The week ahead
In the coming week, you can expect a bunch of reports on the High Coast! Maybe with a little variation from a guest writer... We're heading to Åland ourselves, and soon enough we'll tell you about that too!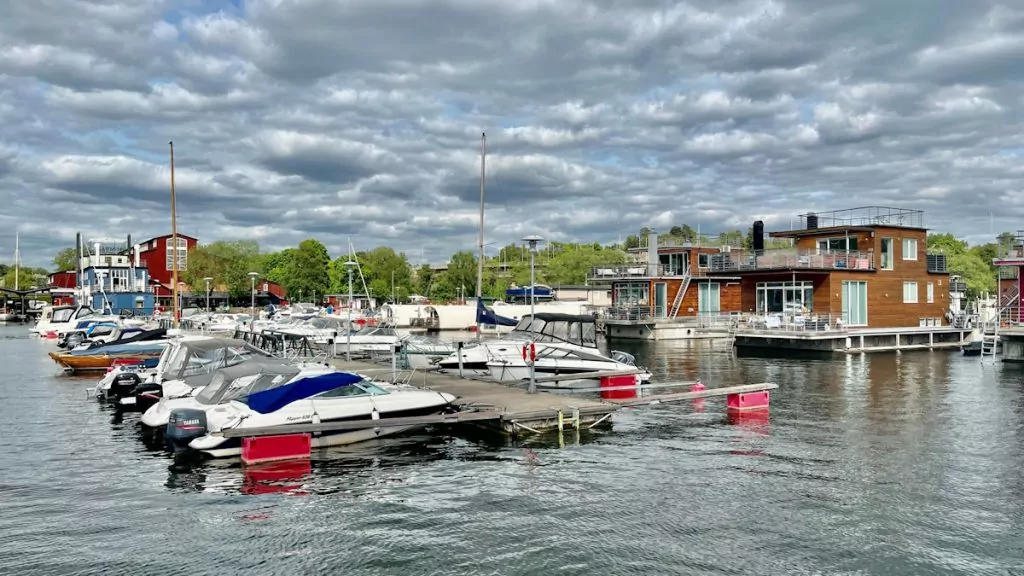 Did you miss the last Happy Friday? Read the Discovering northern Sweden - we start in the High Coast