What to see and do in Stockholm? Stockholm is the capital of Sweden and has a lot to offer in terms of culture, history, entertainment and experiences. We've finally put together a guide to our hometown. Here are our top tips on what to see and do in Stockholm!
Stockholm
Stockholm is a beautiful city, full of water and historic buildings. There's also a lot to see and experience, whether you like to stroll through charming neighbourhoods, visit museums or sniff out something a little different. We've gathered Stockholm's biggest and most important sights and attractions, along with gems and lesser-known places that we like ourselves.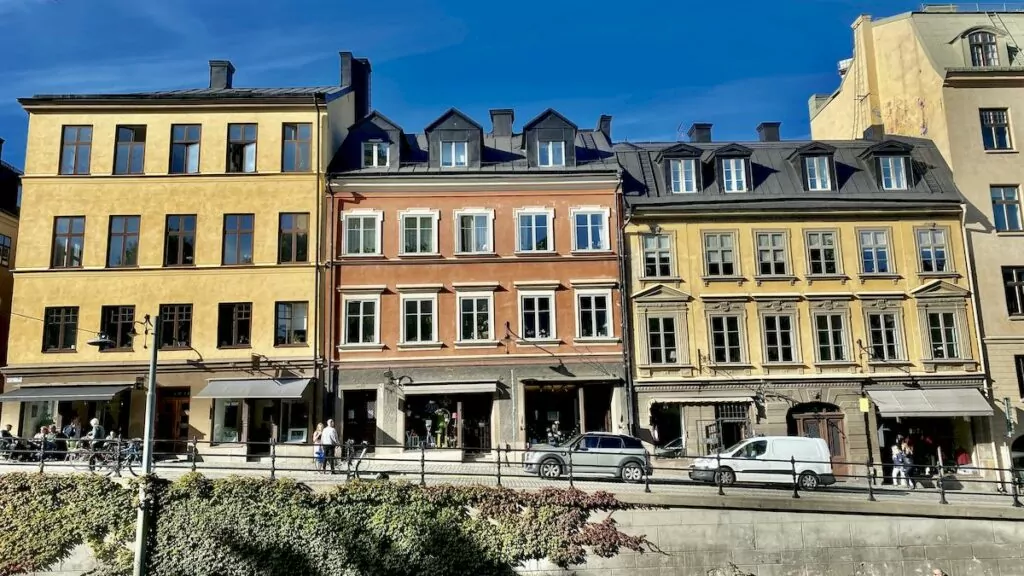 Stockholm is located at the mouth of Lake Mälaren in the Baltic Sea, half in Uppland and half in Södermanland.
What can you do in Stockholm?
So what can you see and do in Stockholm? There is a lot, we promise, and the greatest challenge has been to choose. We have now gathered our best tips here in a list.
1. Strolling in the Old Town
If you want to experience the old historic Stockholm, you should definitely head to the Old Town. Here you can stroll through charming old neighbourhoods, be fascinated by narrow alleys and enjoy a coffee in cosy cafés. There are also many interesting sights such as the Royal Palace, Storkyrkan with St Göran and the dragon, Stortorget, Mårten Trotzigs gränd (Stockholm's narrowest alley) and Västerlånggatan.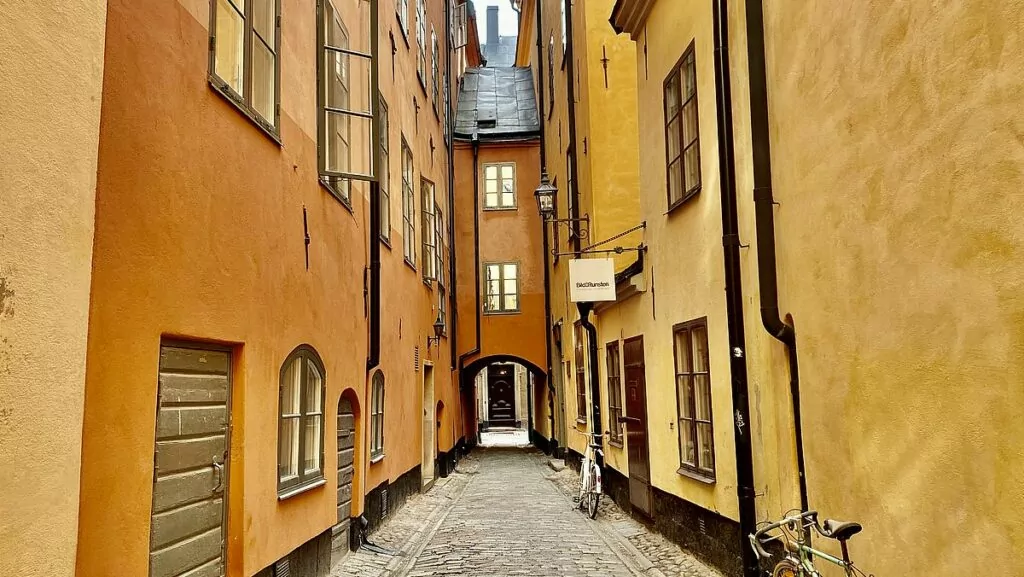 2. take a guided tour
Another exciting thing to do in Stockholm, if you want to learn more about the city, is to join a guided tour. City walks can be done in the Old Town or Östermalm, for example, and if you want, you can narrow in on a specific topic. For example, there are tours that focus on crime and punishment, women's history or hipster neighbourhoods. You can also choose to take a ghost tour, a segway tour or a guided tour in the form of a rooftop walk.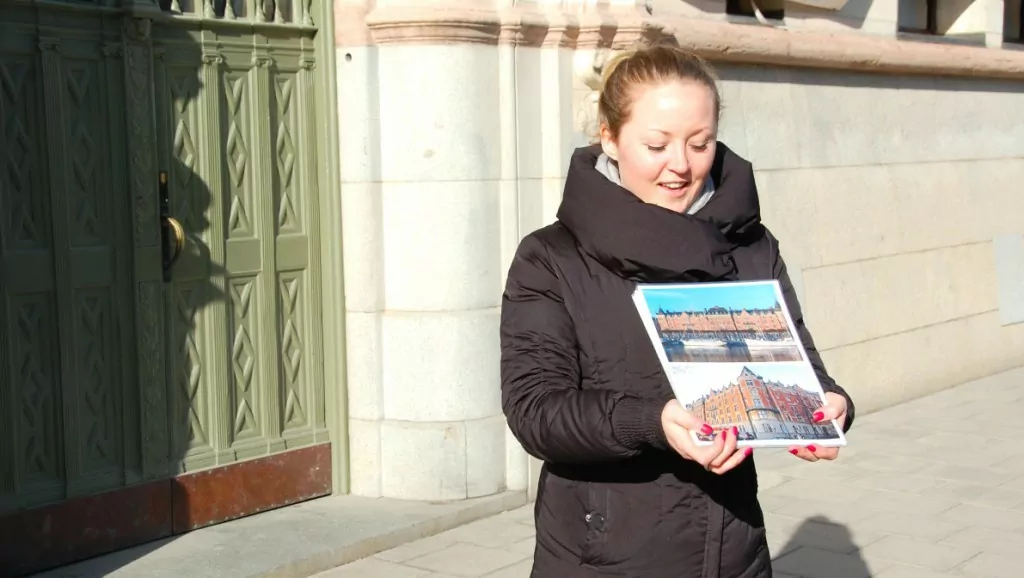 3. go sightseeing by amphibious bus
An extra fun way to get a guided tour of Stockholm is to go sightseeing on the Ocean Bus amphibious bus. This tour starts on land, and you get to look around while a dedicated guide tells you about Stockholm. After a while, it's time to plunge straight into the water, where the guided tour continues as you see Stockholm from the sea side.
4. Be impressed by the Royal Palace.
The Royal Palace in Stockholm may be impressive on the outside (one of the largest in Europe), but what is most impressive are the interiors. The State Apartments are the state apartments used for the King's and Queen's receptions, which are also open to the public. You can also see the Treasury with the National Regalia, the Royal Armoury, the Three Crowns Museum, the Gustav III Antique Museum and the Palace Church.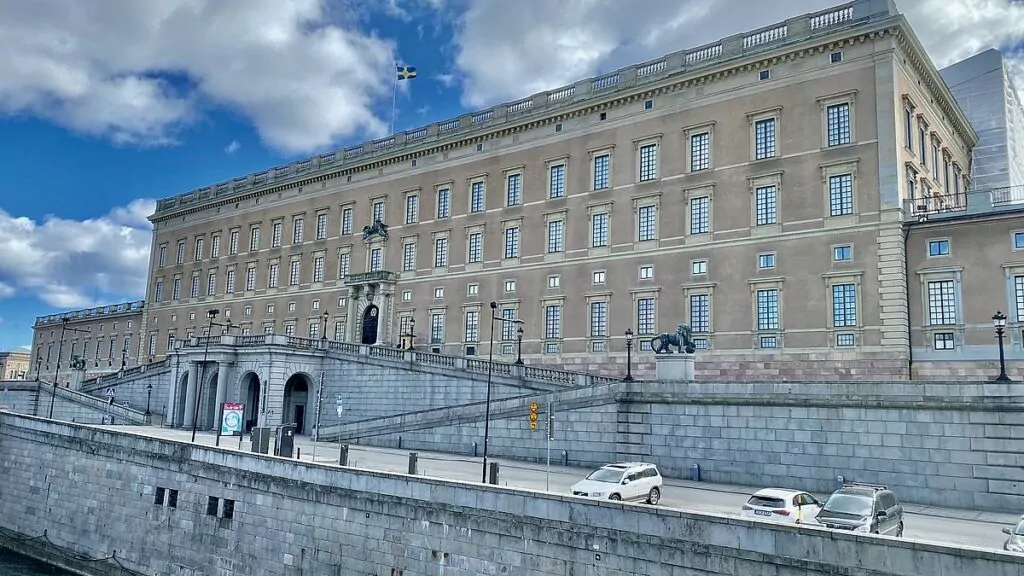 5. Travel to medieval Stockholm at the Museum of the Middle Ages
While building a garage for the Parliament building in the late 1970s, many artefacts from medieval Stockholm were unearthed. In addition to house foundations, they found Gustav Vasa's city wall, a 14th century cemetery wall, seven tonnes of human bones, three tonnes of animal bones and eleven boats. Fortunately, the garage building was ignored in favour of an exciting museum.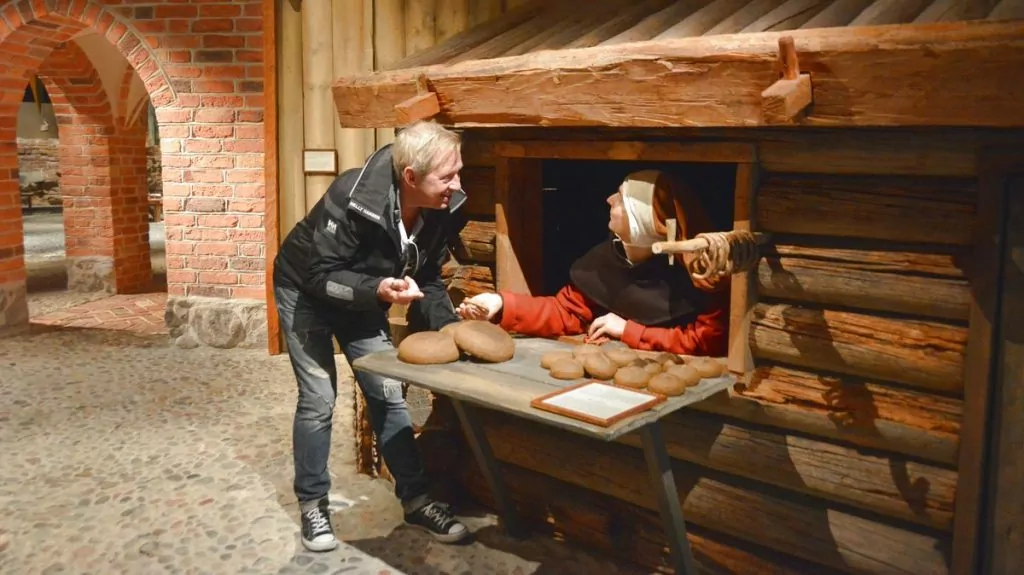 6. Lounging in Kungsträdgården.
In spring you can see the cherry blossoms, in summer you can attend concerts and in winter you can go ice skating. Kungsträdgården is an oasis for Stockholmers and tourists alike. If you want, you can just sit down with an ice cream and watch the crowds.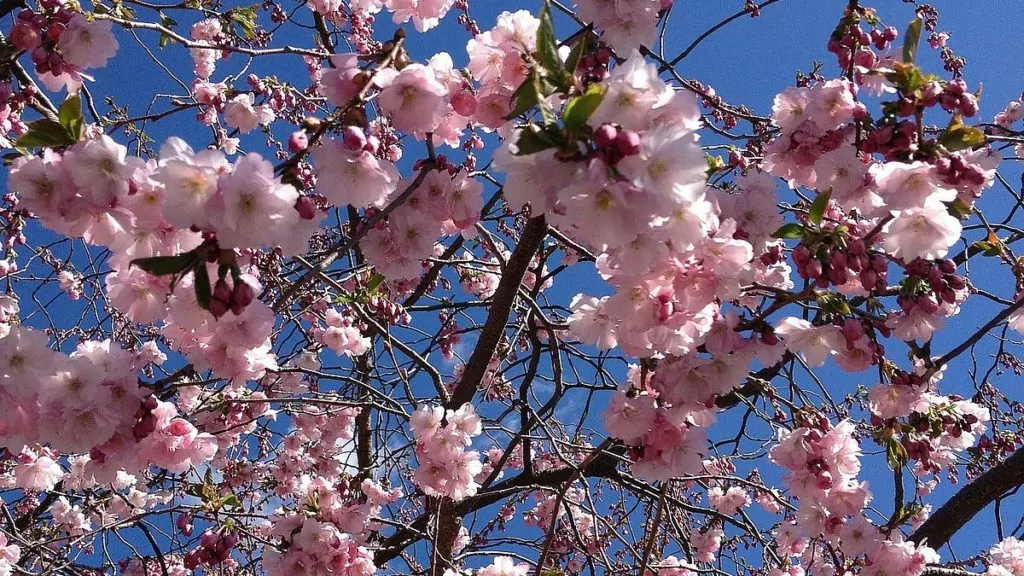 7. Peek inside the Hallwylska Palace
Once upon a time, the wealthy Hallwyl family lived here, on Hamngatan in Stockholm opposite Berns, and while they were still alive, Mrs Wilhelmina von Hallwyl decided that their home would one day become a museum. As well as decorating the beautiful premises, she built up a huge collection of artefacts. Check out the beautiful floor - free of charge - or book an interesting guided tour.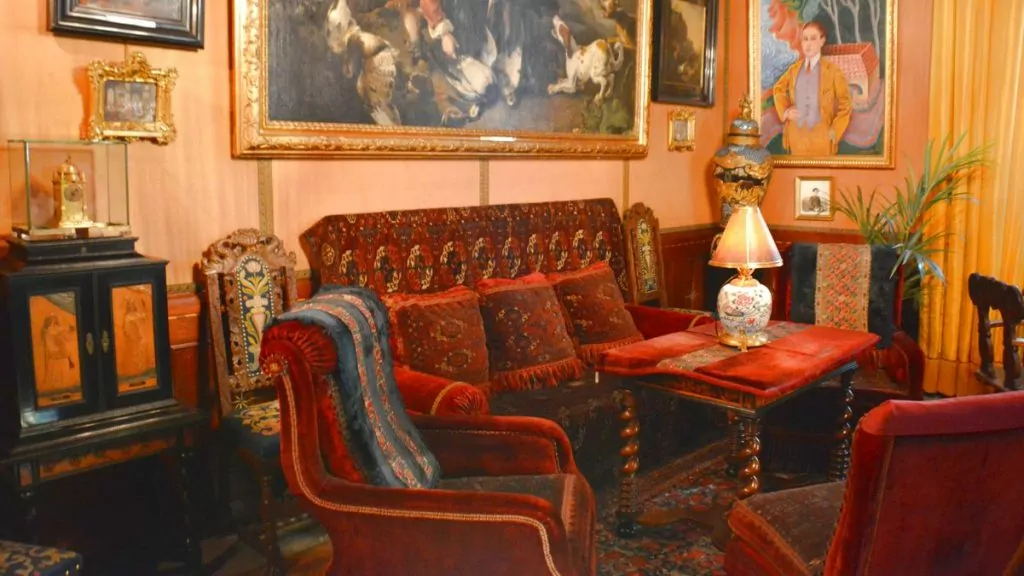 8. Feel literary at the Strindberg Museum
Another interesting floor to visit is the one where author August Strindberg lived during the last years of his life, in the Blue Tower on Drottninggatan. The Strindberg Museum also houses exhibitions on the author's life and work.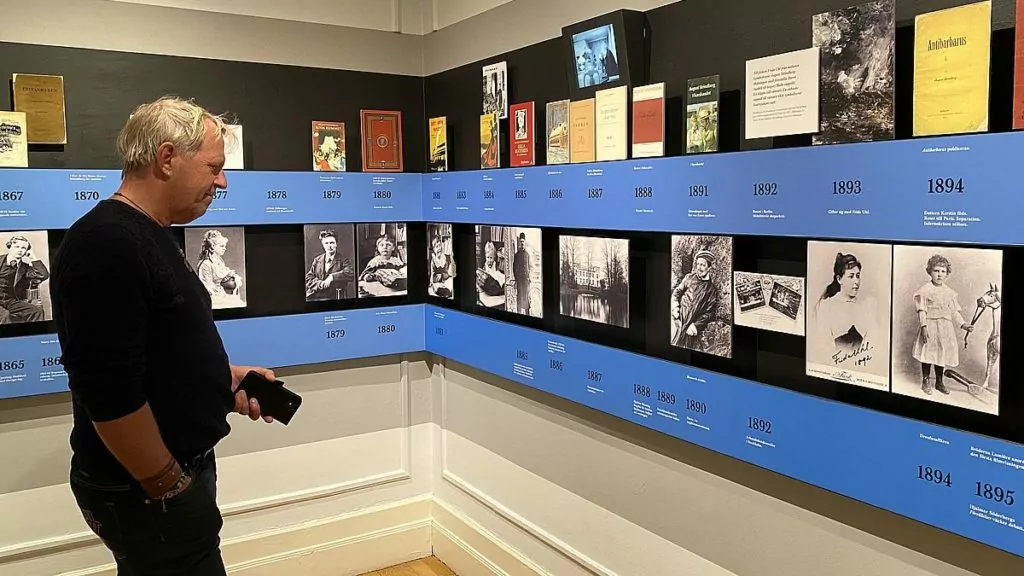 9. Visit Stockholm City Hall
Stockholm City Hall is a grand and beautiful building on Kungsholmen. You can admire the exterior of the building on your own, but if you want to see the interior, you need a guided tour. Stadshusparken is open to the public during the summer months.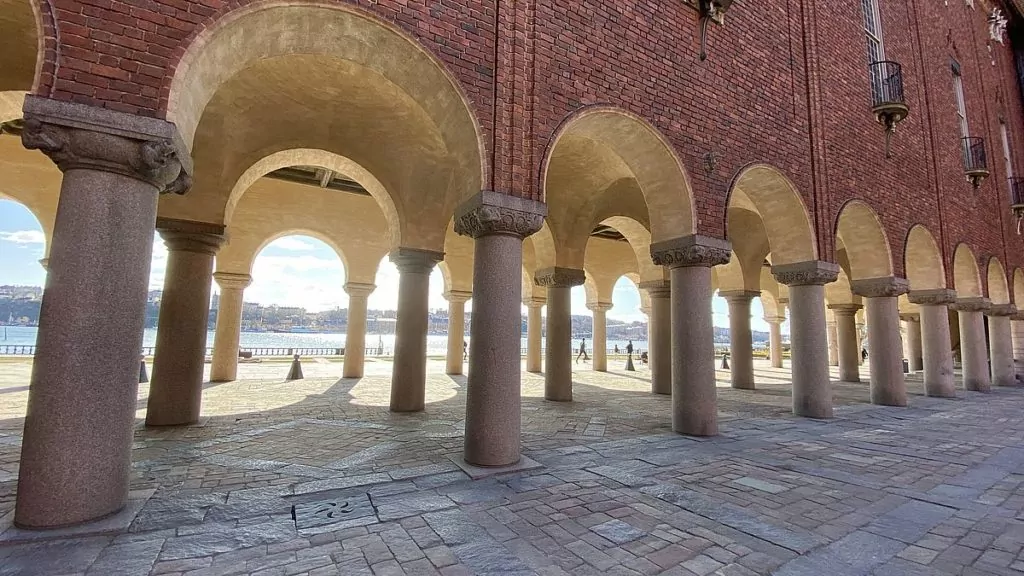 10. Hang out in the South
Södermalm, or Söder as it is often referred to, is a neighbourhood with many charming areas. Fjällgatan offers a historical setting with well-preserved wooden houses from the 18th century and a great view of Stockholm. Another place that offers beautiful views is the 500 metre long walkway Monteliusvägen.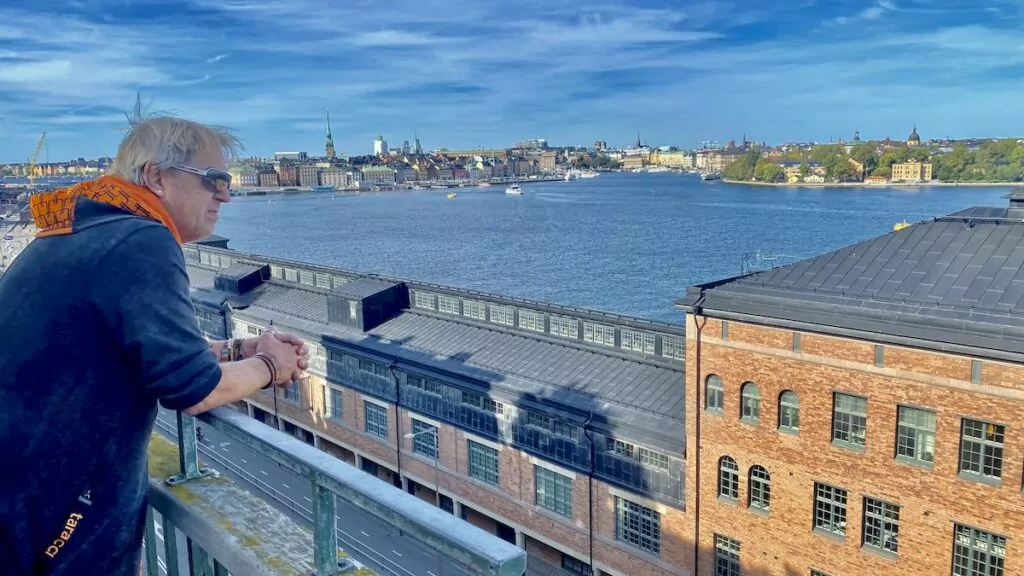 In the summer, it's very popular to hang out in Vitabergsparken, where, in addition to beautiful views, there are plenty of K-labelled 19th century buildings. Also in the south is Skinnarviksberget, which is the highest natural point in the centre of Stockholm with sweeping views of Kungsholmen, Old Town and Stockholm City Hall. People come here for picnics and there is also a café with sandwiches and ice cream.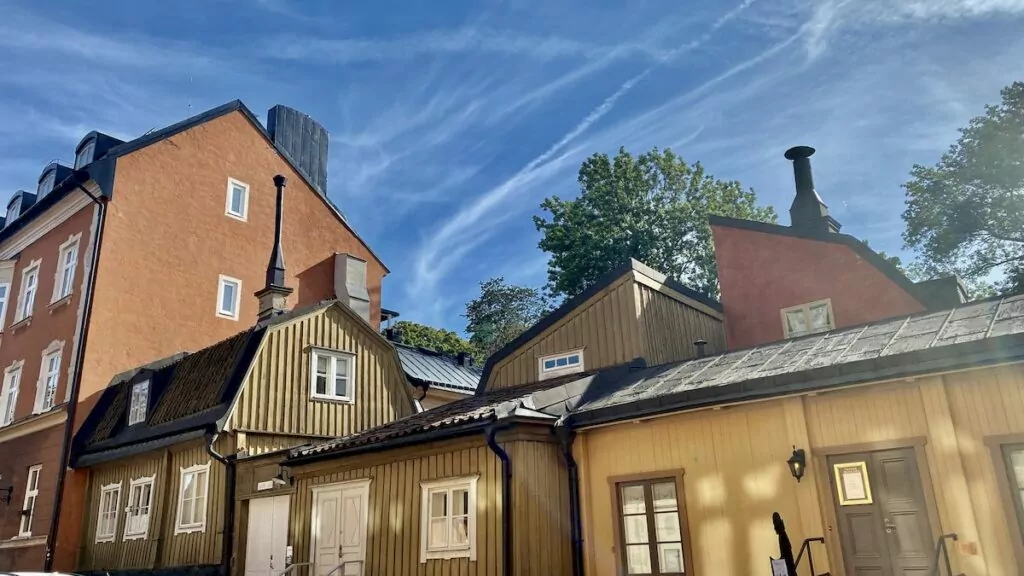 11. See photographic art at Fotografiska
The Fotografiska Museum is a very popular museum in Stockholm, where you can constantly see new current exhibitions with photographers and image makers from all over the world. It's also home to a restaurant that received a green star in the Michelin Guide in 2021, and was named Sweden's best and most sustainable restaurant by 360 Eat Guide.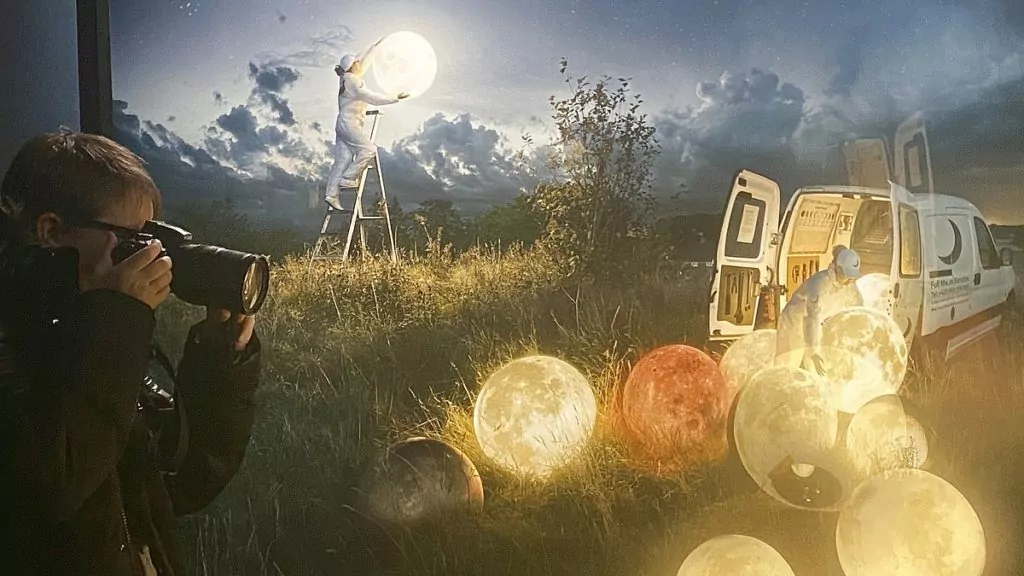 12. Get a taste of art at the National Museum.
The National Museum on Blasieholmen in Stockholm is Sweden's largest art and design museum, and when it opened in 1866 it was one of the most modern in the world. It houses the Nordic region's richest and most comprehensive collection of more than 700,000 works of art and artefacts. The largest presentation is called 'The Timeline', which presents art and design in chronological order from the 16th century to modern times.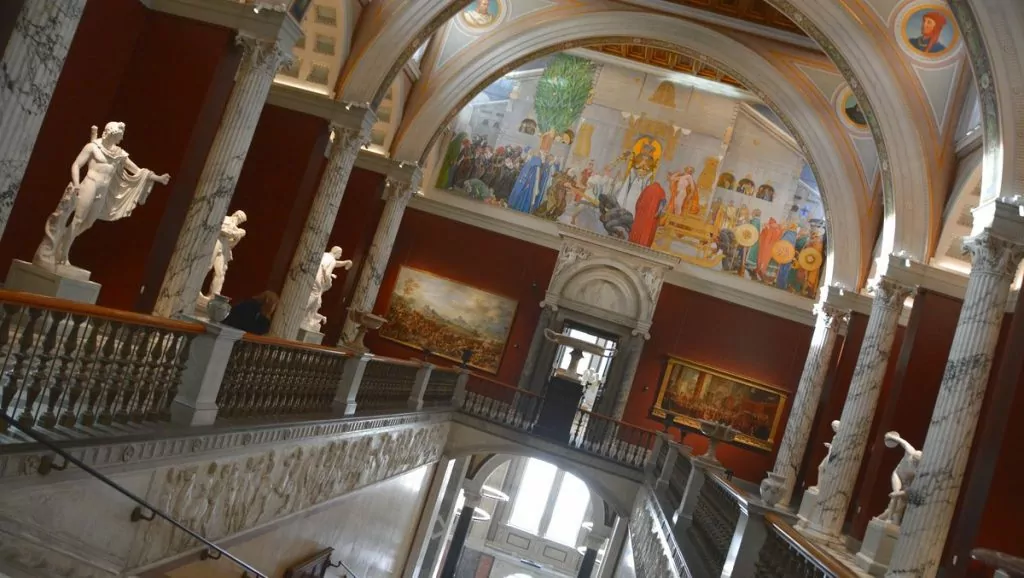 13. Check out the boats on Skeppsholmen.
Skeppsholmen is an island in the centre of Stockholm, with a bridge connection to Blasieholmen. Here you can stroll along the waterfront and look at all the fine boats, ships and vessels anchored along the quays. For example, the three-masted full-rigger HMS Af Chapman is located here, which today serves as a hostel.
If you want more to do, there are also several museums on this island. On Skeppsholmen there is the Moderna Museum, the East Asian Museum, the Stockholm Toy Museum and the architecture and design centre ArkDes.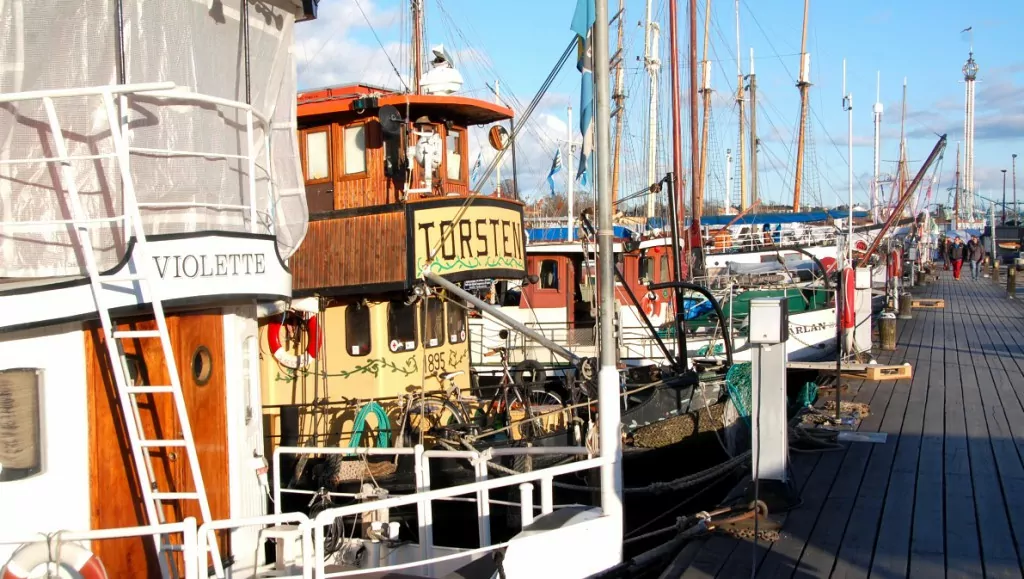 14. Stroll along Strandvägen
One thing you won't want to miss doing in Stockholm is strolling along Strandvägen. Located in Östermalm, this boulevard stretches from Nybroplan in the west to Oxenstiernsgatan and Dag Hammarskjölds väg in the east.
Here you can walk along Strandvägskajen, an approximately 1.3 kilometre long stretch of waterfront. Along the quay there are beautiful boats and the promenade is lined with ice cream parlours, restaurants and bars. As you walk, you can also take the opportunity to look at all the beautiful and exclusive houses from the last century.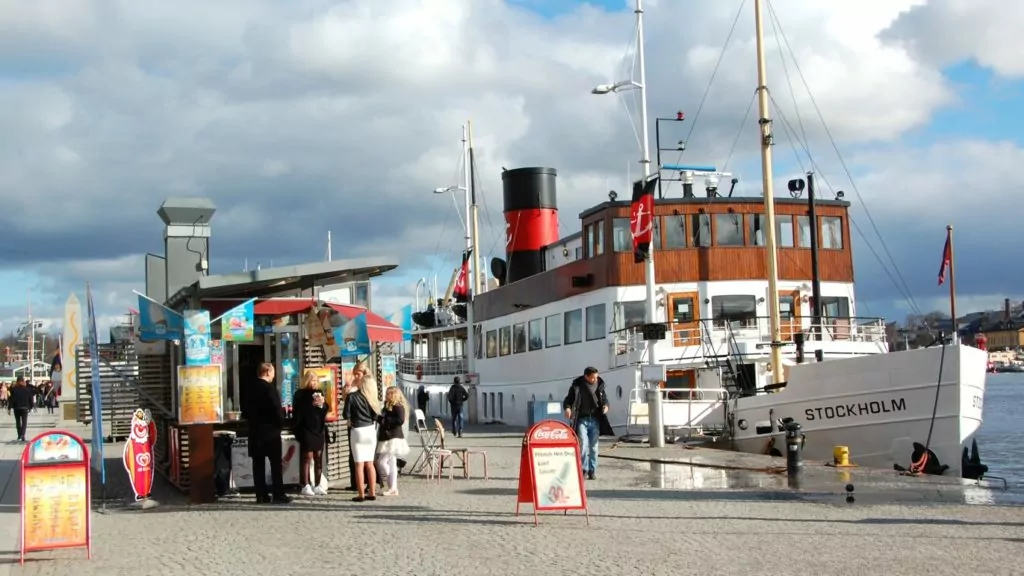 15. walking on Djurgården
Djurgården is one of Stockholm's most popular recreational areas, both for locals and tourists. Here you can stroll along the waterfront and perhaps sit down at one of the many restaurants. Many people enjoy visiting Rosendal's garden, with its greenhouse, farm shop and garden café.
A little less well-known gem for nature lovers is Isbladskärret, where you can meet over a hundred herons during much of the year. Djurgården is also home to Skansen and Gröna Lund, as well as a number of museums.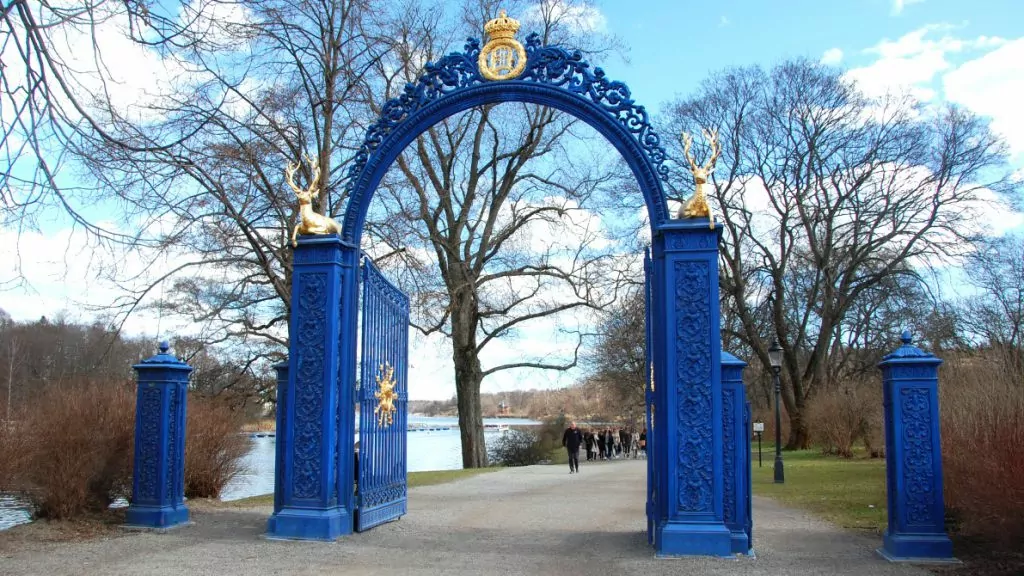 16. Discover Skansen
Skansen's extensive grounds include a wide range of heritage buildings, from city blocks to mountain huts and Sami dwellings. You can also see Nordic animals such as moose, bear, wolverine and grey seal.
For children, there is Lill-Skansen with various small animals and also the Baltic Sea Science Centre with underwater environments from the Baltic Sea. The Skansen-Akvariet, which displays more exotic animals, can be seen with a separate ticket. Skansen is also a popular destination for various events, from Allsång på Skansen to the Christmas Market.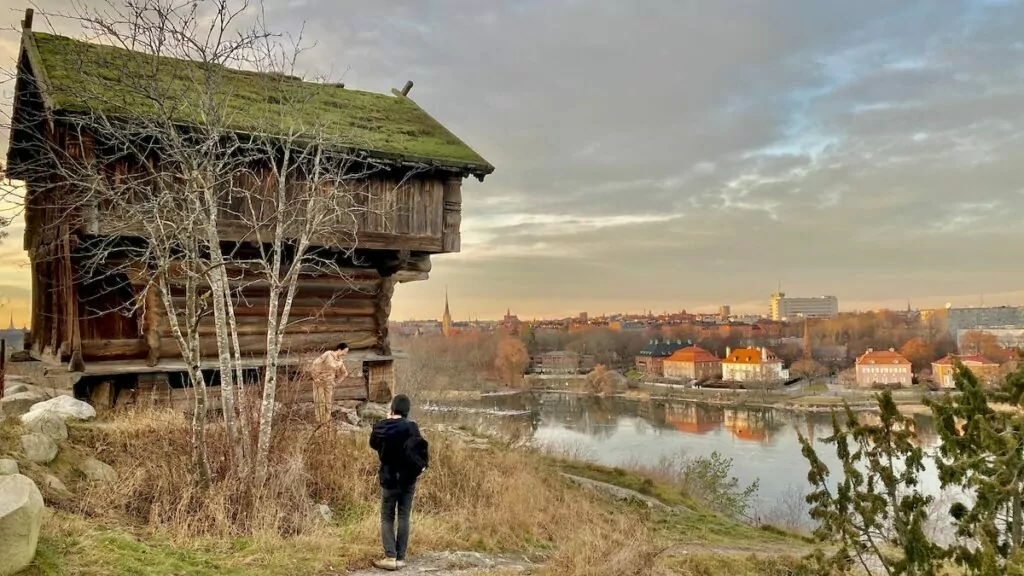 17. Have fun at Gröna Lund
Gröna Lund, or "Grönan" as it is often called, is an amusement park on Djurgården, located within the Royal National City Park. If you like adventure and adrenaline, this is definitely a thing to do in Stockholm. The park has a large number of rides as well as haunted houses, wheels of fortune, restaurants and bars. They also organise concerts and special events during Halloween.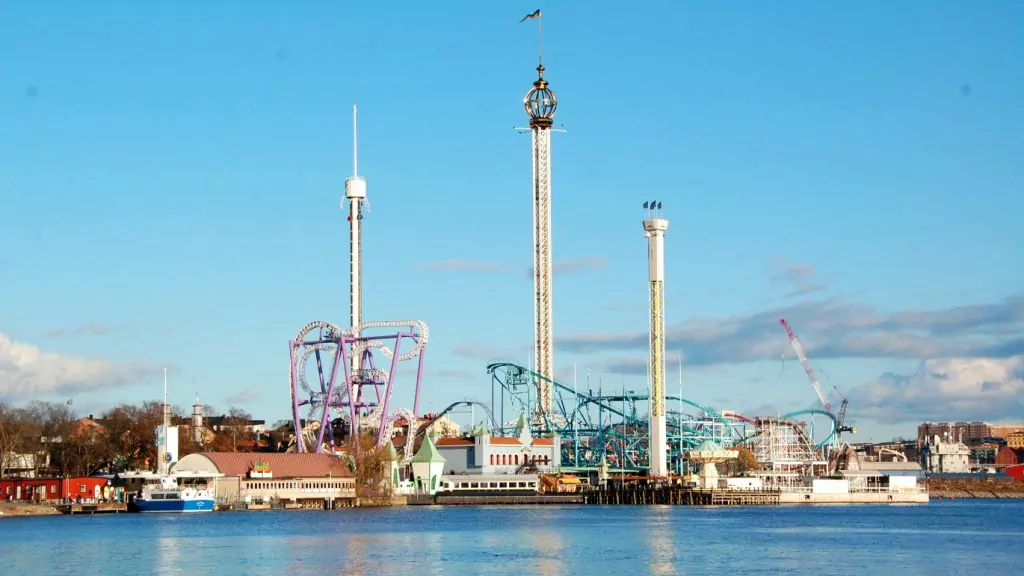 18. visit the Vasa Museum
The Vasa Museum is one of Stockholm's most important and unique attractions. In the 17th century, Gustav II Adolf decided to build several ships, of which Vasa was to be the most fearsome warship the world had ever seen. However, when the ship set off on its first voyage in 1628, it only made it 1300 metres before capsizing and sinking.
The disaster for Sweden was a fact and only in 1961, when the ship was finally salvaged, could the failure be turned into a triumph. You can now view the ship, but also several interesting exhibitions about the life and people around the shipbuilding.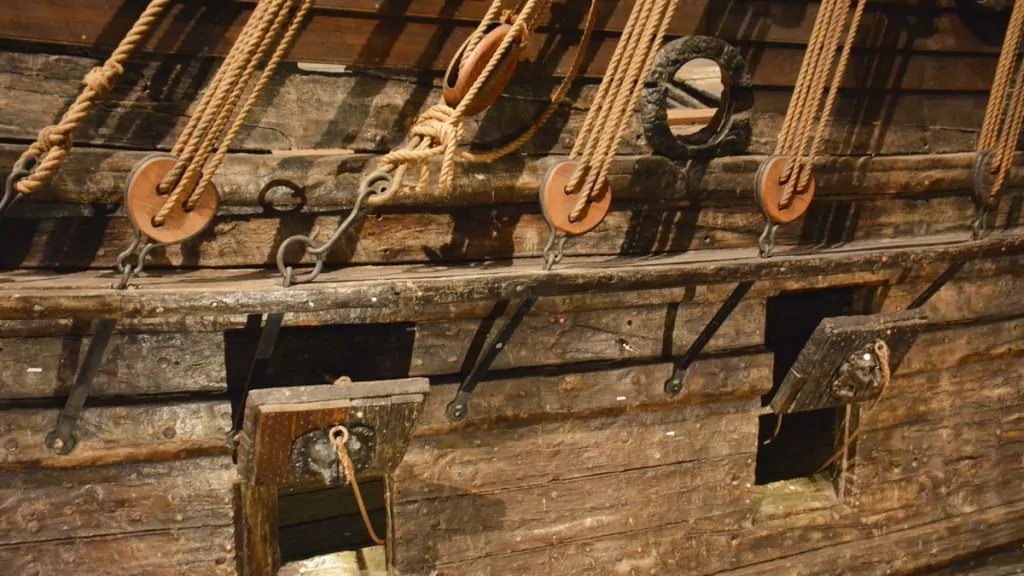 19. Fascinated by wrecks at the Wreck Museum
Vrak - Museum of Wrecks is a relatively new museum on Djurgården in Stockholm, which opened on 23 September 2021. This marine archaeological museum focuses on wrecks found at the bottom of the Baltic Sea and their history. Here you can learn the fascinating story of the mythical ship Resande Man. You can also get involved in the 'Mission' exhibition at this modern and interactive museum.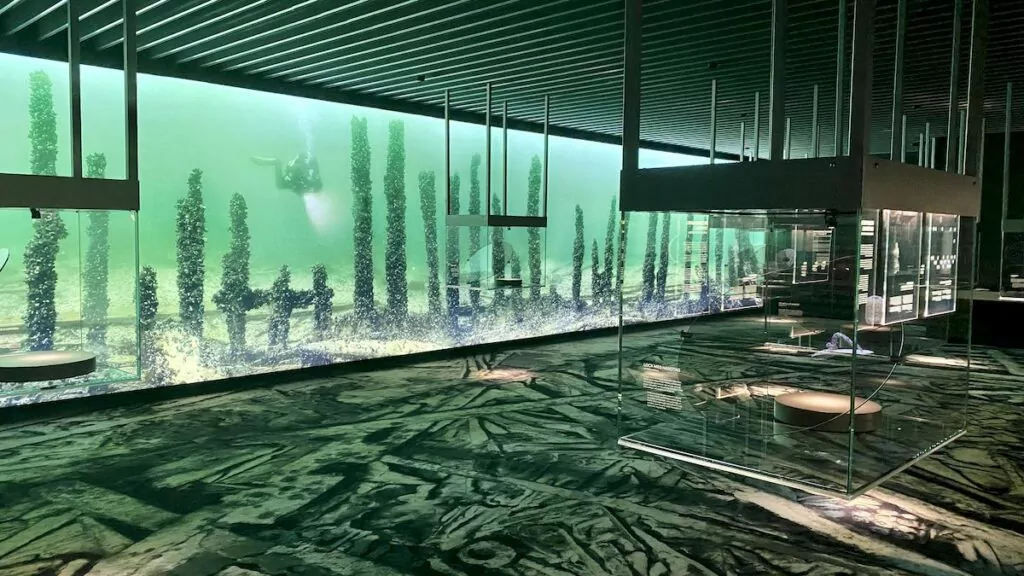 20. Play at Junibacken
One thing to do in Stockholm if you are travelling with children is to visit Junibacken. Here you can experience the worlds of children's books and play in Villa Villekulla or Moominvalley. There is also children's theatre, singing, music and other activities for the youngest.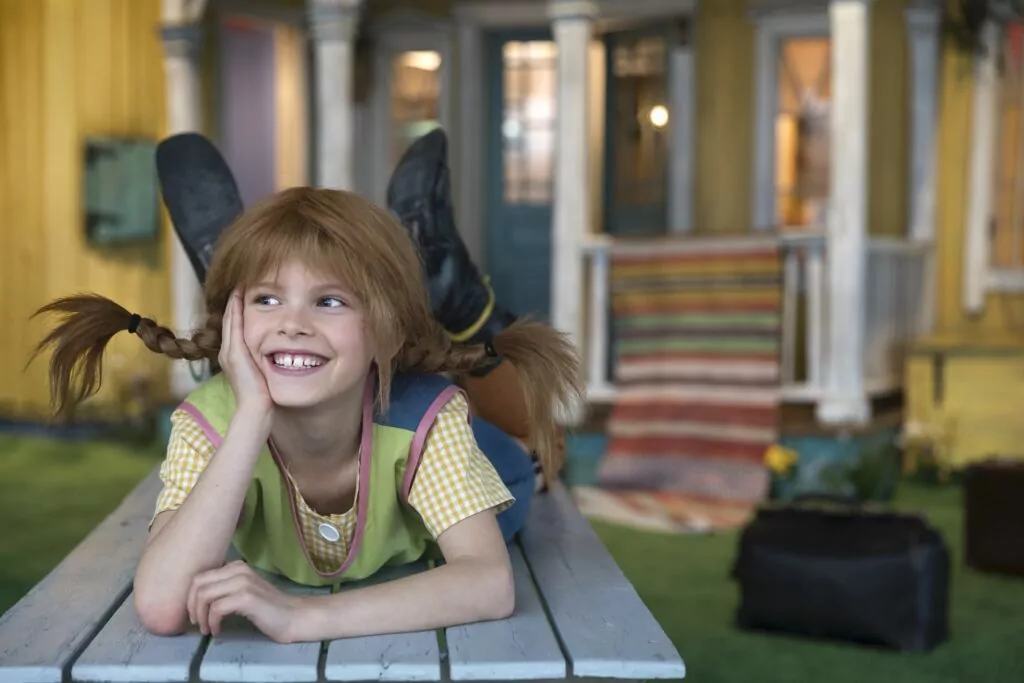 21. Get nostalgic at the ABBA museum
Sweden has produced many internationally renowned musicians and artists, but probably no one beats ABBA when it comes to success and popularity. And now they're at it again, with a new album fifty years after their last one. At the museum, located on Djurgården, you can learn all about the careers of the world-famous ABBA members.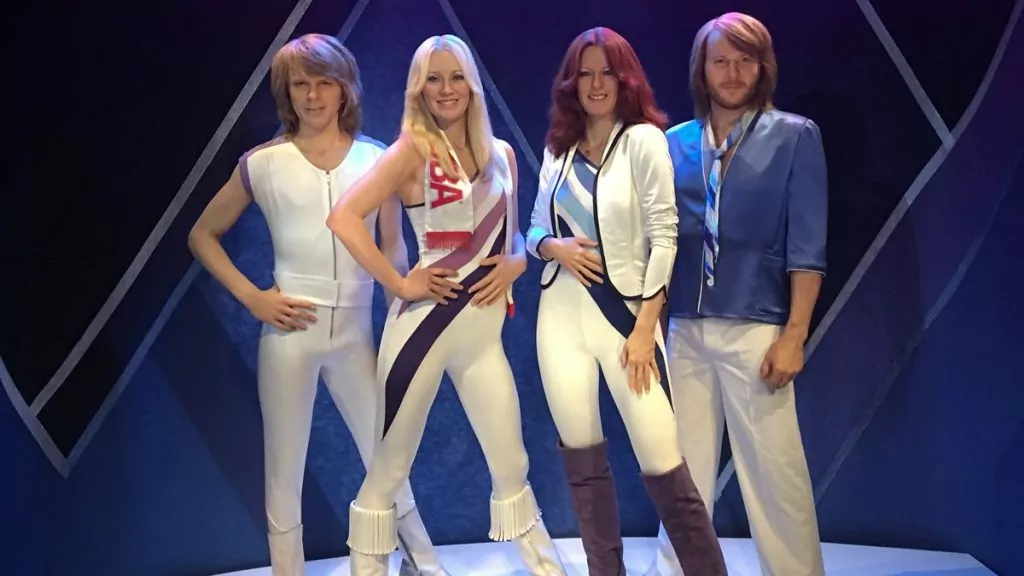 22. Learn about Vikings at the Viking Museum
The Viking Museum is an interactive experience museum where the whole family can learn more about Vikings and human life in the Viking Age. For example, you can find out how people ate and how children played. The experience ends with Ragnfrid's Saga, an 11-minute train journey through the life of the Viking woman Ragnfrid.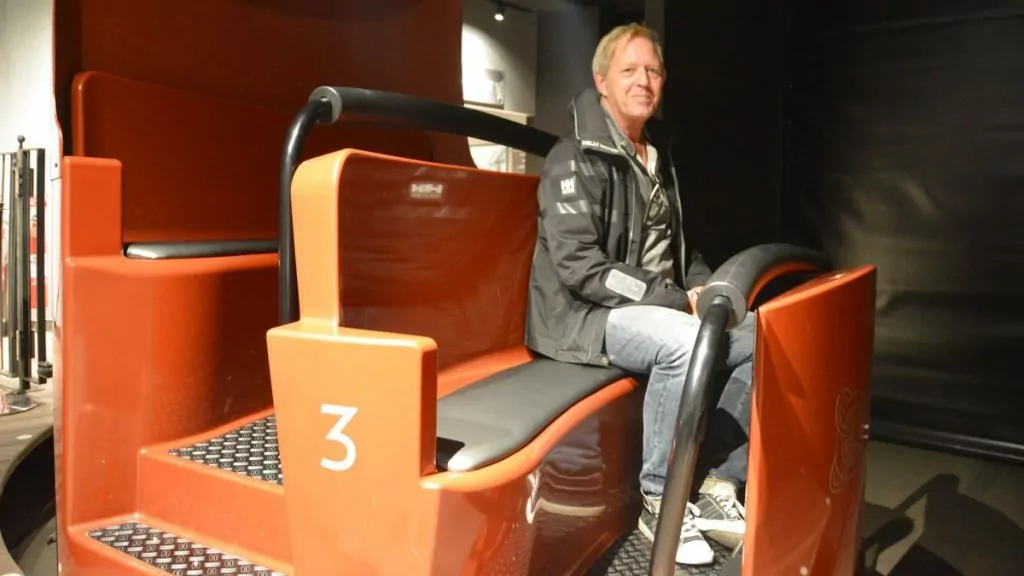 23. Go boating in the archipelago
Stockholm is a city that needs to be discovered from both land and water, and for those who want to get out on the blue, there are many different tours to choose from. Stromma offers several different sightseeing tours, such as "Under the Bridges of Stockholm". You can also choose to go on boat excursions, for example to Vaxholm, or go on a brunch cruise or dinner cruise. If you want to discover more islands in the archipelago, such as Grinda, Möja or Sandhamn, check out Waxholmsbolaget's various tours.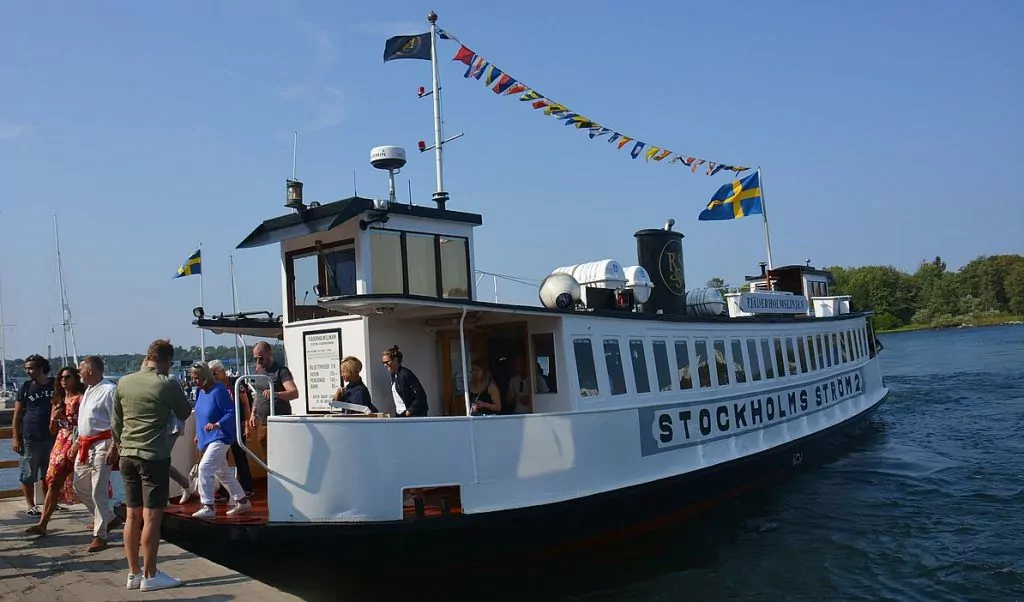 24. Take a day trip to Fjäderholmarna.
Fjäderholmarna is one of Stockholm's closest archipelago islands, and getting here is an easy way to experience the archipelago. In the summer, several restaurants are open, as well as smaller shops with handicrafts. You can easily get here on the Fjäderholm Line from Slussen, for example. You can also travel with Stromma or Waxholmsbolaget.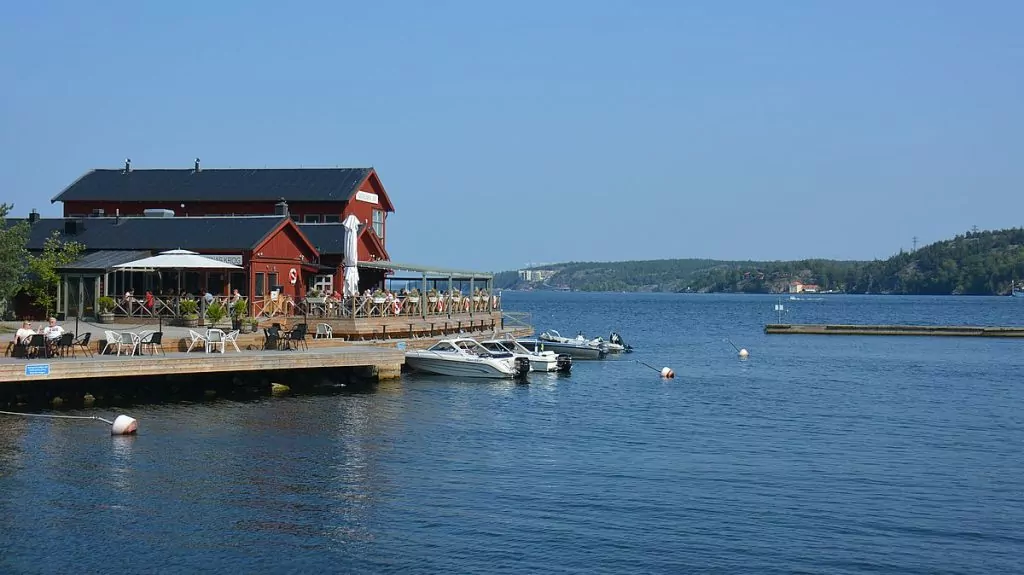 25. Canoeing through the city
A great way to experience Stockholm is by canoeing on the waterways. For example, you can hire a canoe at Pampas marina, Brunnsviken Canoe Club. Långholmen kayak or Rålis kayak. In some places you can also choose to rent a SUP (Stand Up Paddle Board) to stand up and paddle through the city.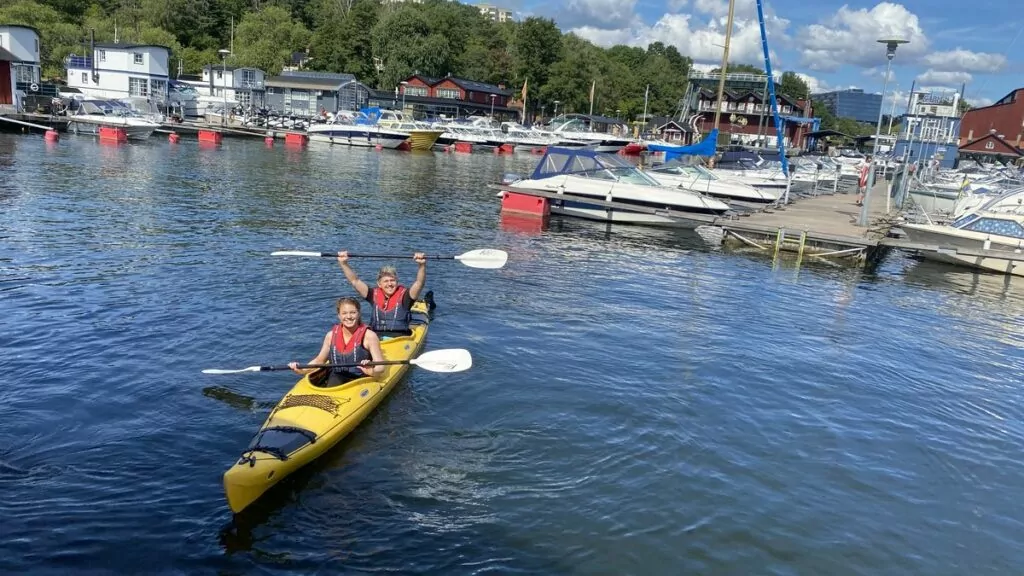 26. Take an excursion to Drottningholm Palace
Drottningholm Palace is a beautiful destination and a UNESCO World Heritage Site. Here you can stroll around the palace park, where you can see China Castle, and visit the palace halls, with a guide or on your own. It is also interesting to see the Drottningholm Palace Theatre from 1766. You can get to Drottningholm Palace by car, or book a boat trip.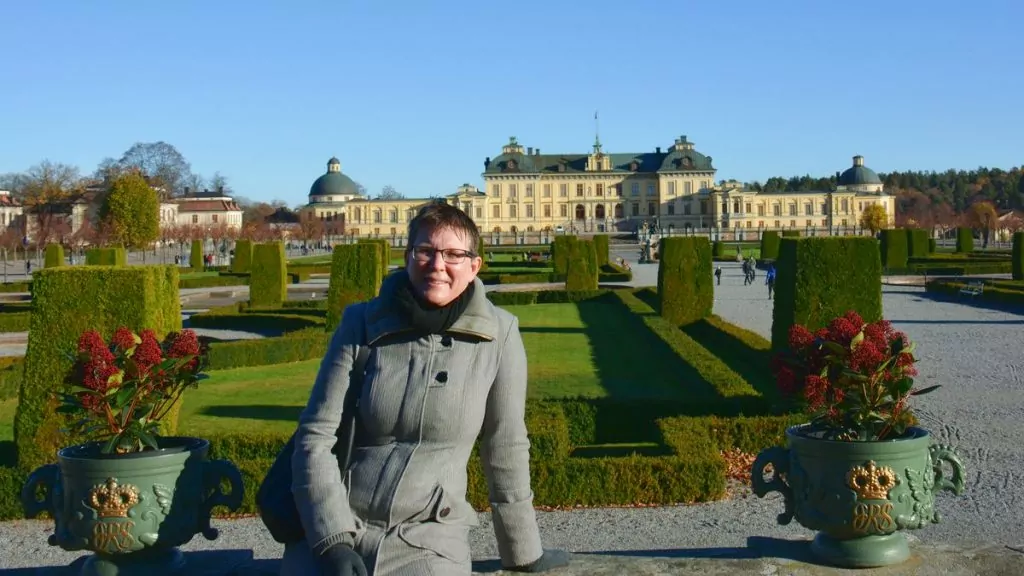 27. Coffee at Vete-Katten
Do you want a coffee in a charming environment? Then visit Vete-Katten on Kungsgatan in the centre of Stockholm. The café was founded back in 1928 by a dedicated and stubborn woman named Ester Nordhammar, with the ambition to start a pastry shop "decorated like a priest's home". Still today, it feels a bit like stepping into someone's grandmother's home. And of course you'll find great pastries and cakes here!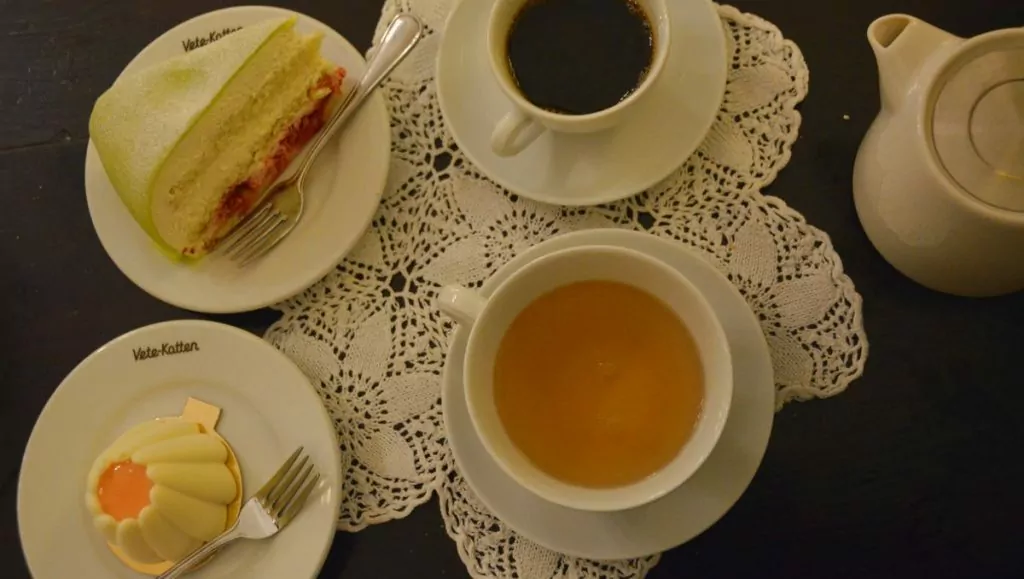 28. Swim at a historic spa - Sturebadet or Centralbadet.
Sturebadet, located next to Sturegallerian, was opened in 1885 and Centralbadet, located on Drottninggatan, was opened in 1904. At both of these baths you can enjoy classically beautiful environments while relaxing in the bath. Of course, there are also opportunities for various treatments, such as massages, wraps and facials.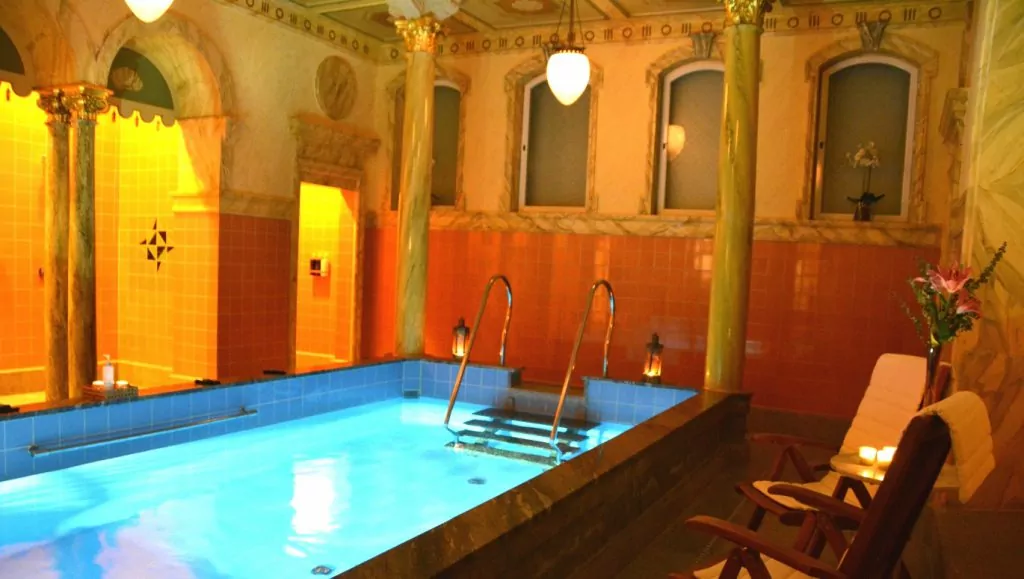 29. shopping
Do you like shopping? Then you can find a lot to do in Stockholm. The long Drottninggatan is perhaps the largest shopping street in the centre of Stockholm. It is also close to various shopping complexes such as NK, Gallerian and MOOD-Gallerian. If you are interested in exclusive branded goods, you can also check out Biblioteksgatan and Sturegallerian. If you're looking for vintage or specific bargains, head to Gamla stan or Söder.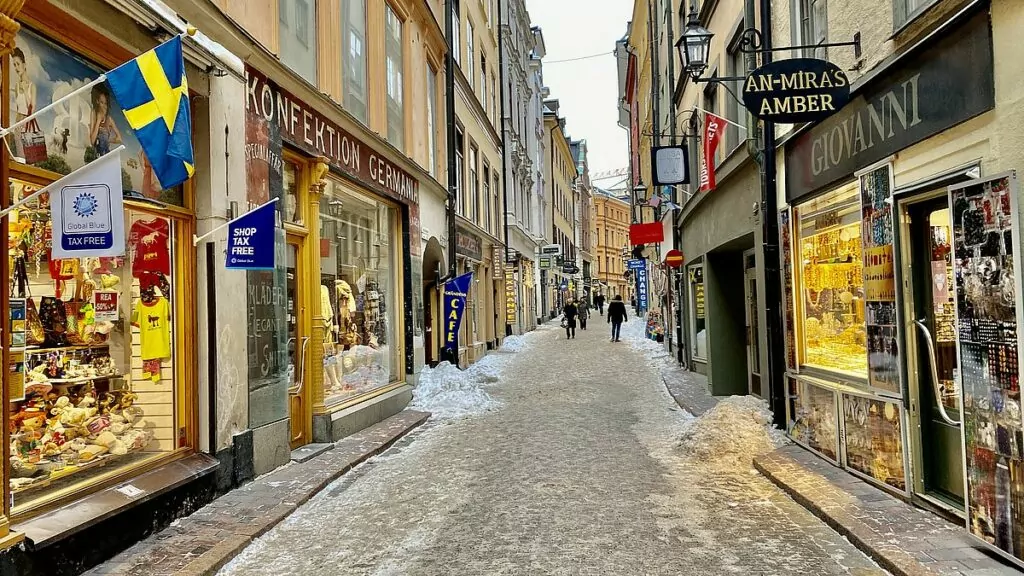 30. Go to a theatre, musical or concert
There are plenty of venues in Stockholm where you can go to theatre, musicals or concerts. For example, you can see opera or dance at the Royal Opera House or theatre at Dramaten or Stadsteatern. Musicals are performed at the Oscarsteatern, Chinateatern and Intiman. At Wallmans salons you can experience shows and food as a package. Just remember to book tickets in advance!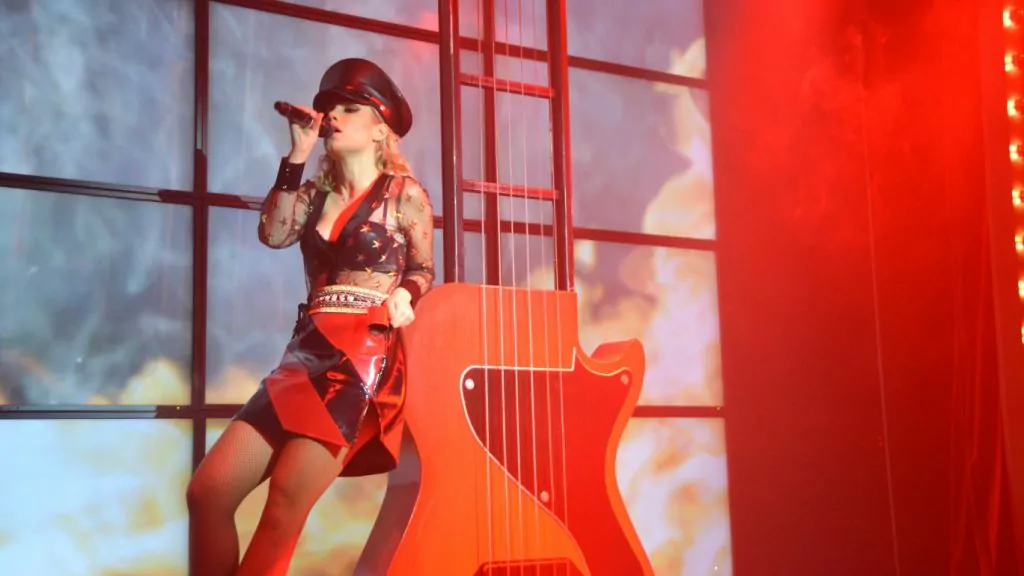 More things to do in Stockholm for culture lovers
There is of course even more to see and do in Stockholm than our suggestions. Here are some more tips for those interested in culture.
Artipelag is a cultural centre with photo and art installations and a restaurant with a lake view (Artipelagstigen 1, Gustavsberg).
Ethnographic Museum talks about indigenous peoples and cultures around the world (Djurgårdsbrunnsvägen 34).
Art in the metro is worth checking out as over 90 of the 100 stations are decorated by a total of 150 artists.
Liljevalchs art centre shows art, including the famous Vårsalongen, on Djurgården (Djurgårdsvägen 60).
Modern Museum is a museum for Swedish, Nordic and international modern and contemporary art. (Exercisplan 4)
City library is known for its design, by architect Gunnar Asplund (Sveavägen 73).
Sven-Harry Art Museum is a gold-coloured museum in Vasa Park with art and various temporary exhibitions (Eastmansvägen 10-12).
Prince Eugen's Waldemarsudde is an art museum at Waldemarsudde on Södra Djurgården (Prins Eugens Väg 6).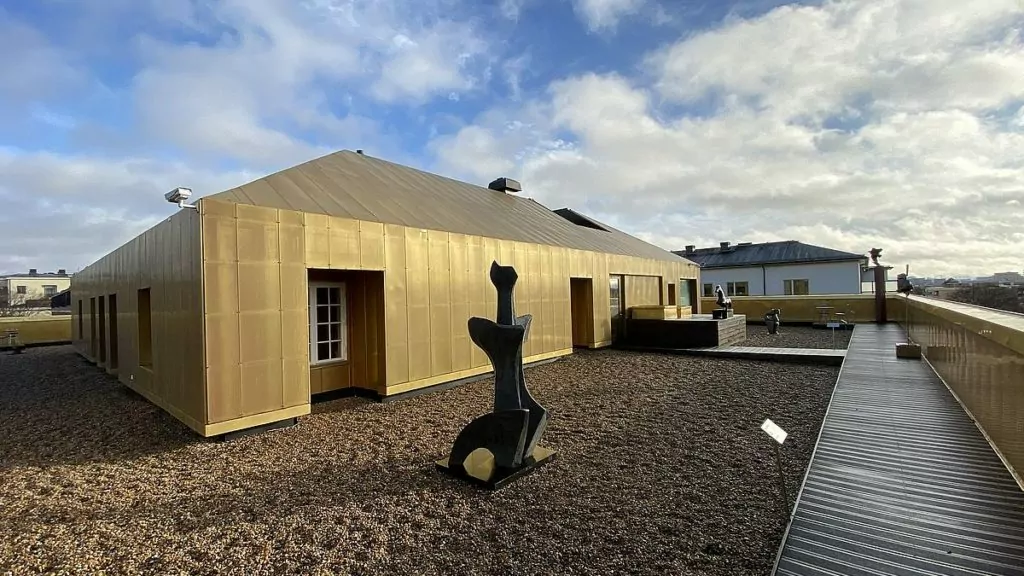 More things to do in Stockholm for history lovers
There is also more to do in Stockholm for those interested in history. Here are more tips for you: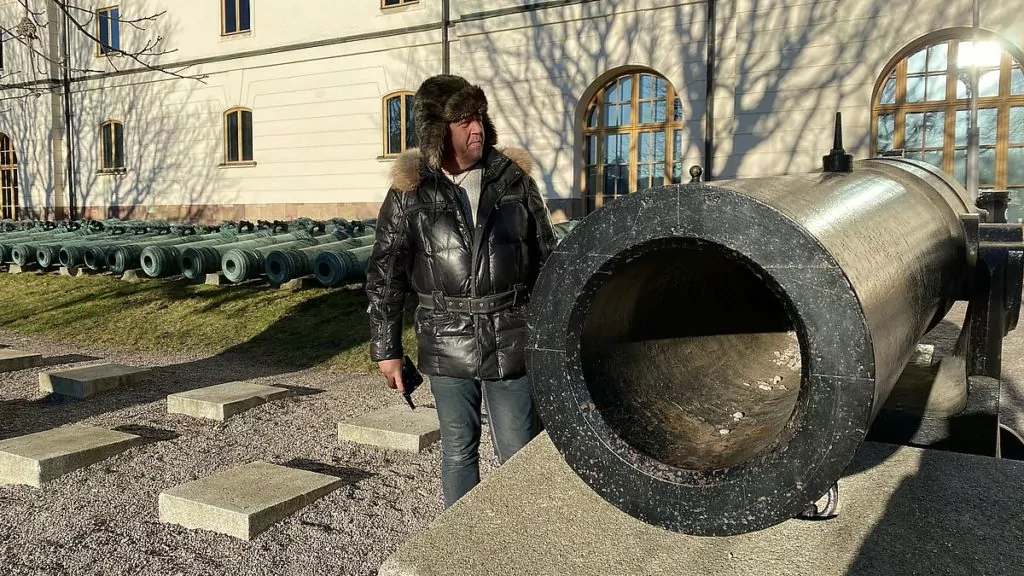 More things to do in Stockholm for food and wine lovers
If you like food and wine, we have also gathered additional tips. Here are suggestions for what to do in Stockholm:
Asian Post Office is a trendy restaurant serving Asian snacks and drinks. (Regeringsgatan 66)
Food Tours there are several, with different themes.
Michelin-starred restaurants there are several, such as Frantzén, Oaxen, Gastrologik, Aloë and Agrikultur. Don't forget to book a table well in advance.
Liquor Museum is an interesting and entertaining museum about spirits and drinking culture (Djurgårdsvägen 38-40).
StikkiNikki sells handmade organic ice cream, with unexpected and delicious flavours, and is available in several locations.
Östermalmshallen is an old market hall with seafood, delicacies and several eateries (Östermalmstorg).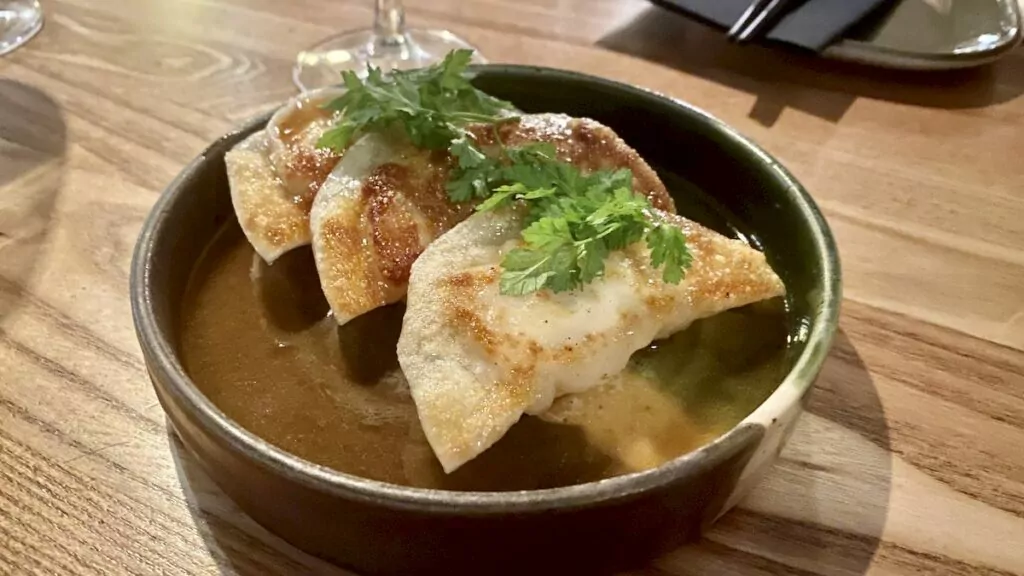 More things to do in Stockholm for those who like shopping
Are you mainly in Stockholm for shopping? Then you can find more great tips on what to do in Stockholm here:
Stockholm Quality Outlet is a large out-of-town centre where you can shop for designer clothes (Flyginfarten 4, Järfälla).
Taracci is our favourite shop for stylish menswear. Will soon be at a new address.
Täby Centre is a large shopping centre in Norrort (Stora Marknadsvägen 15, Täby).
Westfield Mall of Scandinavia is a large shopping centre next to Friends Arena in Solna. (Stjärntorget 13 C, Solna)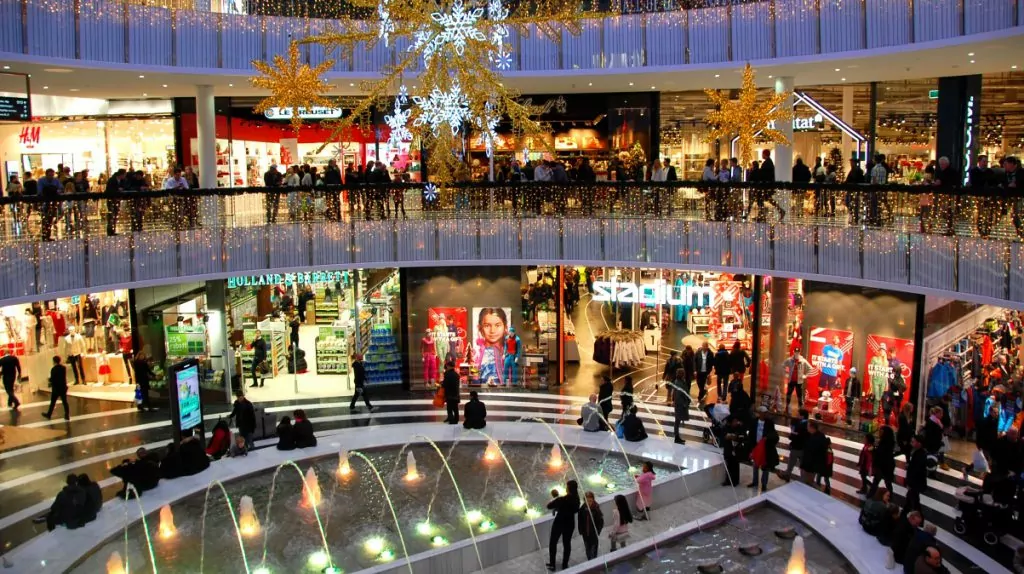 More things to do in Stockholm for those who like activities and adventure
Looking for some action and adventure on holiday? Here are some tips on what to do in Stockholm:
Ballbreaker is a place with a restaurant and billiards, bowling, darts, etc. (Lindhagensgatan 114).
Ballooning over the city, you can try Far & Flyg AB or Ballongflyg Stockholm.
Boulebar offers food and boule in several locations (Tanto, Rådhuset, Rålambshov, Haga and Liljeholmen).
Globe Skyview offers views from two glass gondolas that run along the outside of the Avicii Arena and provide views from the top, 130 metres above sea level.
Golf bars offers food and mini-golf in several locations (Vasastan, Sundbyberg, Kristineberg, Aspudden, Jungfrusund, Nacka Strand).
Helicopter over Stockholm is an extraordinary adventure.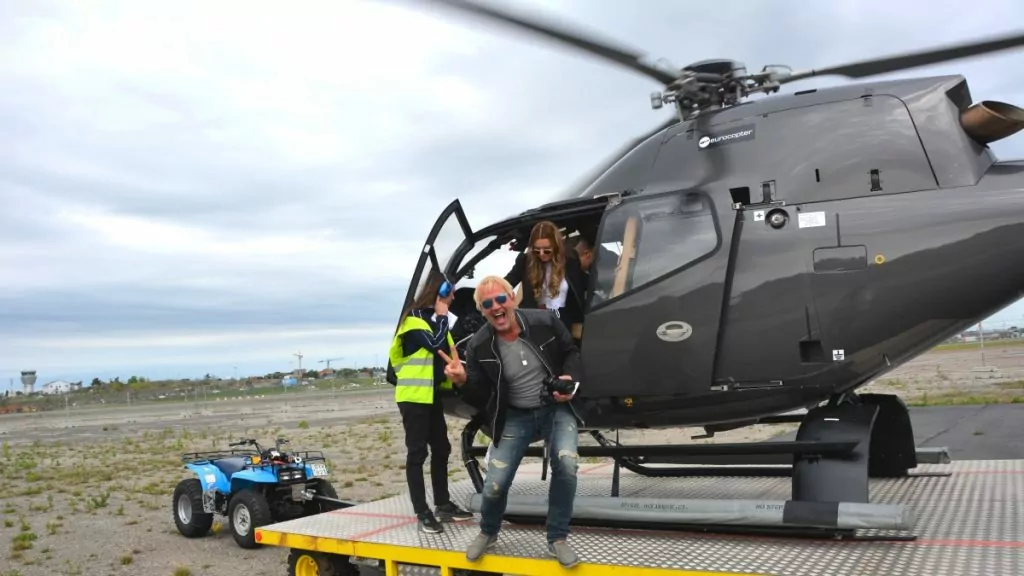 More things to do in Stockholm for nature lovers
Are you a nature lover? Then here are some more suggestions for things to do in Stockholm: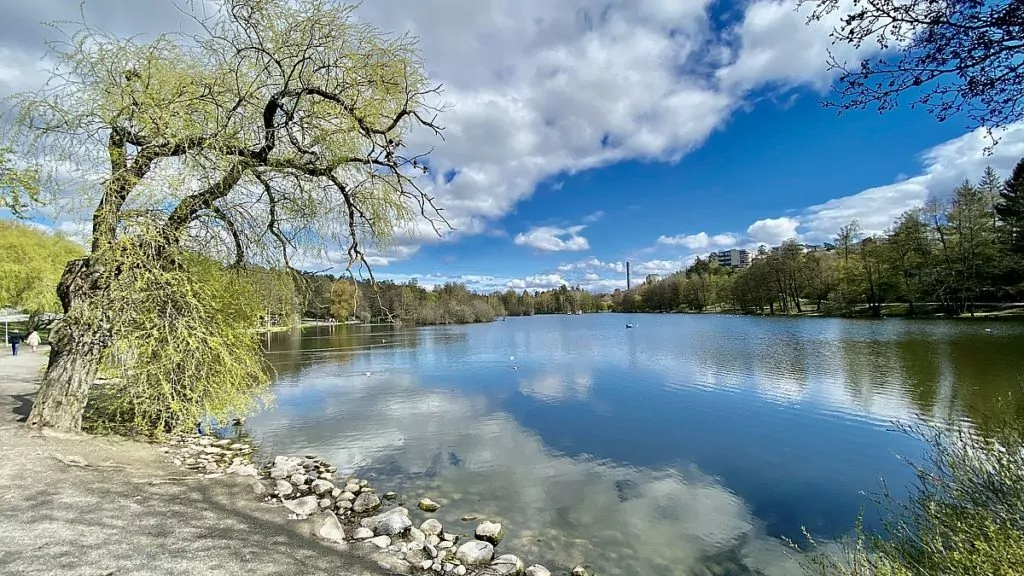 More to do in Stockholm with children
Here are some more tips for things to do in Stockholm with children or teenagers.
Police Museum offers several interesting exhibitions, including a children's exhibition (Museivägen 7).
The Natural History Museum and Cosmonova is a biological and geological museum with an IMAX cinema. (Frescativägen 40)
Maritime History Museum is a museum about shipping, with lots of activities for children. (Djurgårdsbrunnsvägen 24)
Stockholm Game Museum is a small museum about the history of video games, where you can try out old video games. (Markvardsgatan 2)
Stockholm Toy Museum displays toys and comic books, in the Bergrummet on Skeppsholmen. (Svensksundsvägen 5)
Technical Museum shows various exhibitions, such as Hyper Human on the border between man and machine. (Museivägen 7)
Tom Tits experiment is a science museum in Södertälje where you can do various experiments (Storgatan 33, Södertälje).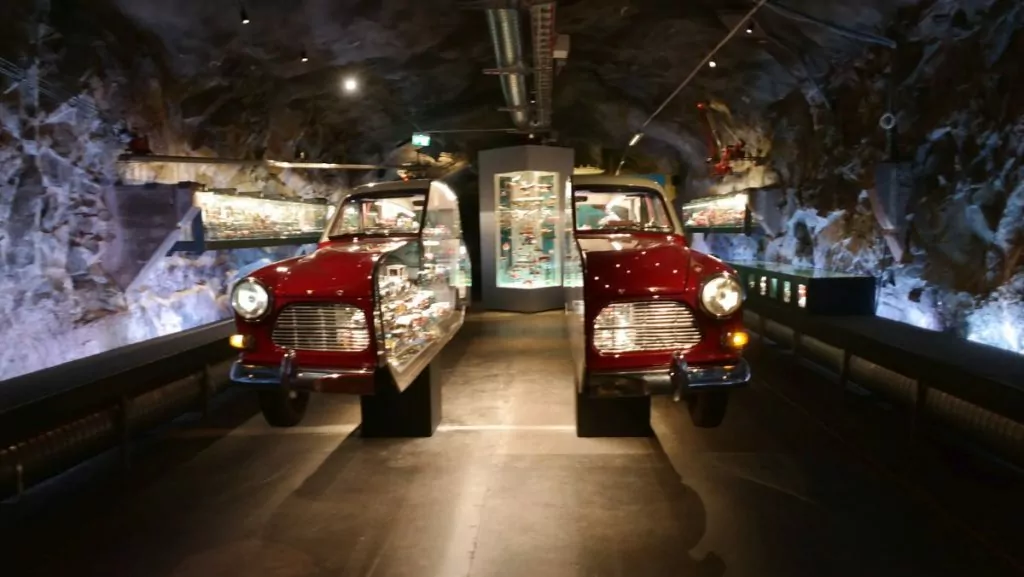 Where can you stay or park your motorhome?
If you want to stay in a hotel, there are of course many different ones to choose from. For example, you can stay at Downtown Camper by Scandic on Brunkebergstorg. Another option, if you want to stay stylish and close to the city centre, is the Haymarket by Scandic at Hötorget.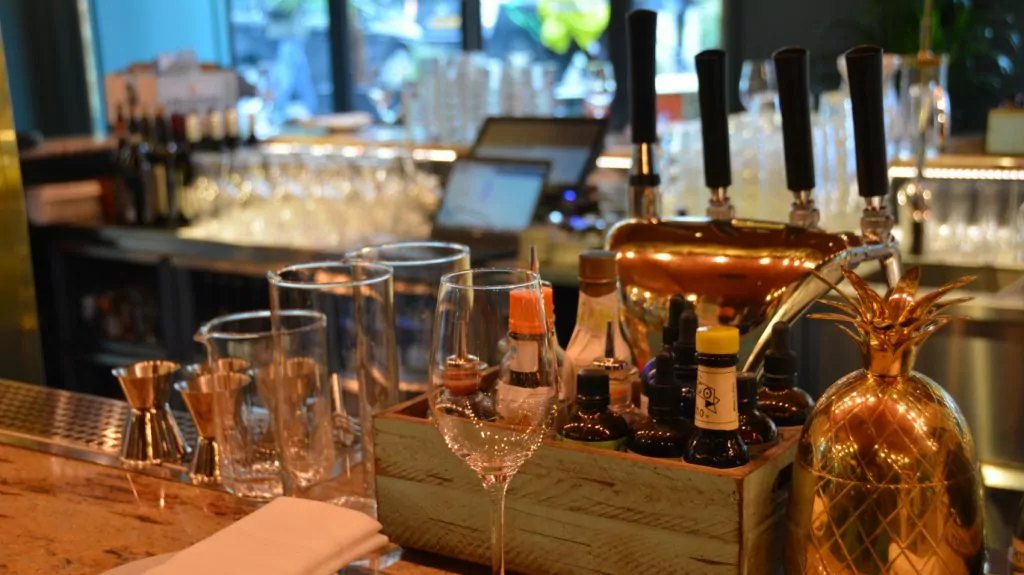 If you come by campervan, there are also a few different options. Below you can see some more central locations. There are also campsites in several Stockholm municipalities, such as Vaxholm, Haninge, Nynäshamn etc.
Långholmen car park, Skutskepparvägen (summer only)
RV park Stockholm, Flaten Skogsväg 30, Skarpnäck.
Tantolunden campervan campsite, Ringvägen 24, Stockholm
Ängby camping, Blackebergsvägen, Bromma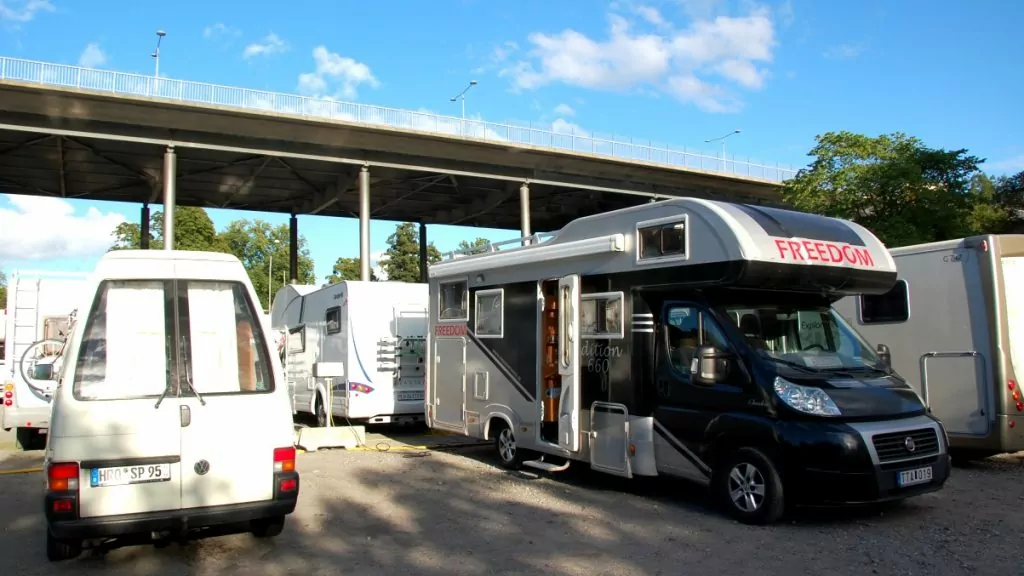 Things to do in Stockholm - excursions
Of course, there are not only things to do in Stockholm, but also many different excursions based in the city. Stockholm County consists of 26 municipalities and includes two national parks and over 300 nature reserves. We can recommend, among other things Tyresta National Park and Lida outdoor centre. It is also nice to discover the beautiful Vaxholm, lovely Norrtälje or charming Sigtuna, which is Sweden's oldest city. Below you will find even more tips for experiences in Uppland.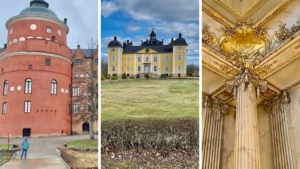 Royal palaces in Sweden are the subject of today's article. Did you know that there are 11...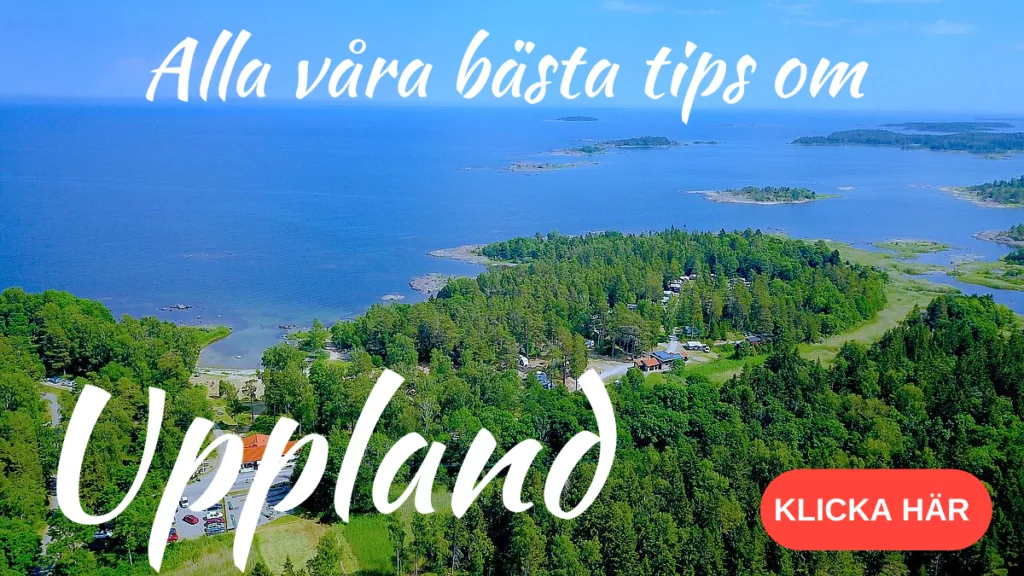 Even more things to see and do in Stockholm?
Have you visited Stockholm? Tell us about your experience! Maybe you have even more tips on things to see and do in Stockholm?
Facts about Stockholm
Landscape: Uppland and Södermanland
County: Stockholm County
Neighbourhoods: Bromma, Enskede-Årsta, Farsta, Hägersten-Älvsjö, Hässelby-Vällingby, Kungsholmen, Norrmalm, Rinkeby-Kista, Skarpnäck, Skärholmen, Spånga-Tensta, Södermalm, Östermalm
Residents: 977 000 in the municipality and 2.4 million in the county (2021)
The name: One explanation is that "stock" refers to defence devices (piles) that were anchored to the sea bed and that "holm" refers to the island now known as Stadsholmen.
Nickname: Venice of the North, The Queen of Mälaren, The Oak, The City Between the Bridges
Slogan: Stockholm, the Capital of Scandinavia
Read more: You can find more information at the city's website.
The history of Stockholm in brief
1187: The Visby Chronicle uses this year to describe the founding of Stockholm. However, according to the Erik Chronicle, Stockholm was founded by Birger Jarl in the middle of the 13th century.
1252: The oldest reliably dated documents in which the name Stockholm appears are from this year. The letters are issued by King Valdemar and Birger Jarl.
15th century to 16th century
1436: Stockholm was granted city privileges. The letter of privilege marks the start of Stockholm's national political heyday, with its role as capital city.
1471: The Battle of Brunkeberg was fought on 10 October in what is now Norrmalm, between supporters of the Kalmar Union and supporters of the separatist Sture Party.
1520: The Stockholm bloodbath, with subsequent executions, took place on 7-9 November.
16th century: Stockholm grew when Gustav Vasa became king.
17th to 18th century
17th century: Sweden developed into a major European power, which was also reflected in the capital. Between 1610 and 1680, the city's population increased sixfold.
1710s: Stockholm was hit by a severe plague epidemic and around 40 per cent of the population died.
Late 18th century: The city received a cultural boost during the reign of Gustav III. This included the Haga Park, the Royal Ballet and the Swedish Academy.
19th century to 20th century
Early 19th century: Poverty was high and one in three children died before the age of 1. Life expectancy was 20 years for men and 26 years for women.
1860s: Industrialisation started and new jobs were created. A new city plan was developed, inspired by Berlin and Paris, making Stockholm a major city. A first railway line, to Södertälje, opened.
1880s: The neighbourhood of Östermalm emerged.
1892: Stockholm's first electricity plant, Brunkebergsverket, began supplying power.
1923: Stockholm City Hall was inaugurated.