What to do in Lund? This Skåne university town is characterised by students, research and a youthful atmosphere. There are also plenty of historic buildings, interesting museums, charming neighbourhoods and great nature experiences.
Lund - a report on Helena's childhood town
Lund is now Sweden's 12th largest city, and is a place that mainly attracts students who want to study at its prestigious university. During certain periods in history, however, the city has played a much bigger role than that. In the 12th century, Lund was the most important city in Denmark, and in the same century it also became the archbishop's seat in the Nordic region.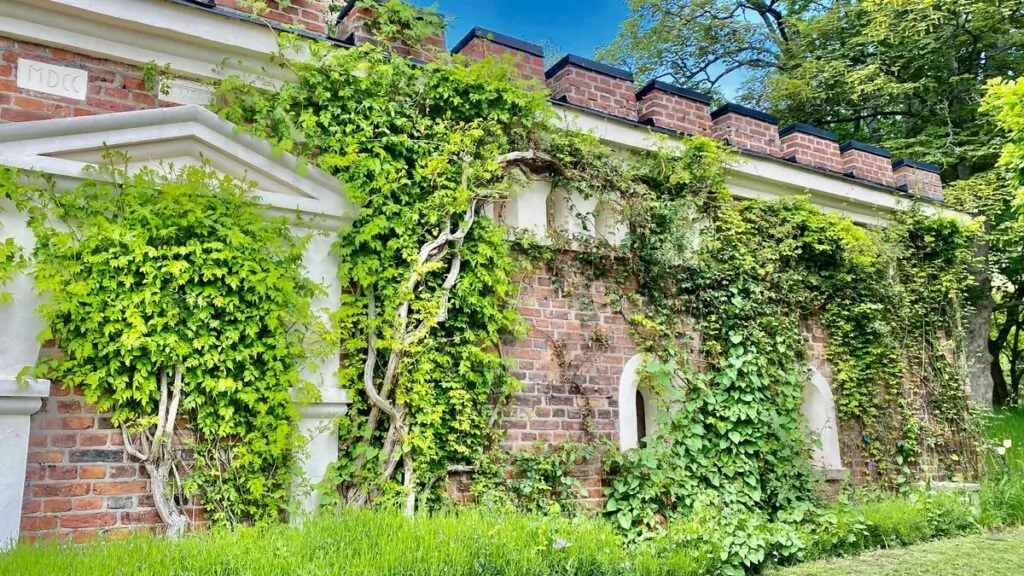 For me (Helena), Lund plays the role of my childhood town. In the small picture below on the left, you can see the terraced house where I grew up. In the small picture on the right you see the pre-school, where I went when I was five and six years old. In the big picture you see the Sankt Hans slopes, which were next to my home, and where we used to ski in the winter. We also spent a lot of time in Monumentsparken (point 11). Now we have visited Lund again, by motorhome. Very interesting!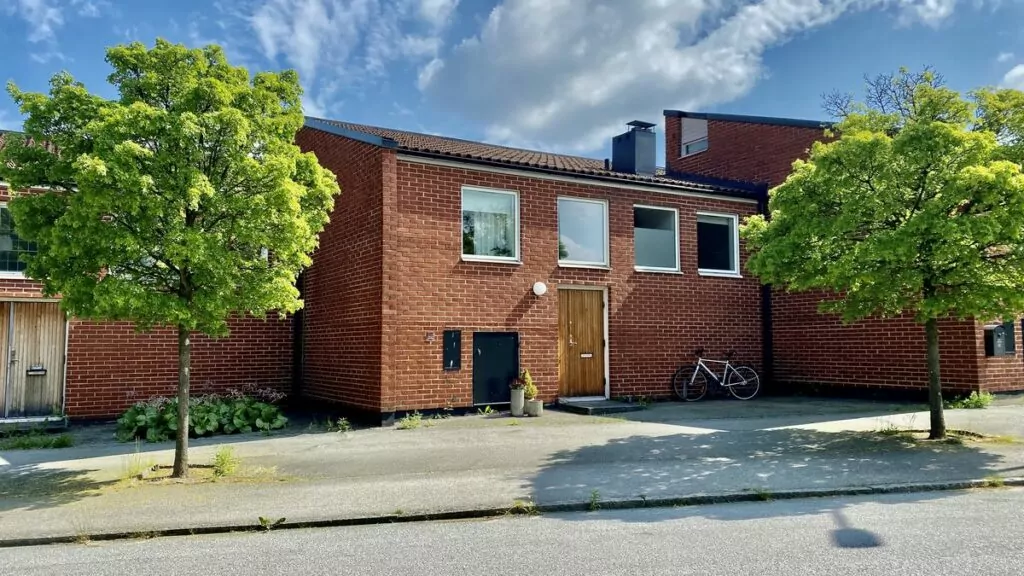 Lund is located in Skåne, almost two kilometres northeast of Malmö.
What can you do in Lund?
So what can you do in Lund? While Lund may not be the typical tourist town, there is a lot to see and discover. I (Helena) spent almost all my time as a young person in Lund. Now we've revisited the city and looked up things to see and do. Here are our top tips.

1. Stroll through charming neighbourhoods
Lund has many charming neighbourhoods with cobblestone alleys, half-timbered houses and winding greenery. Check out the area around Adelgatan and Lilla Sigridsgatan in the centre of Lund.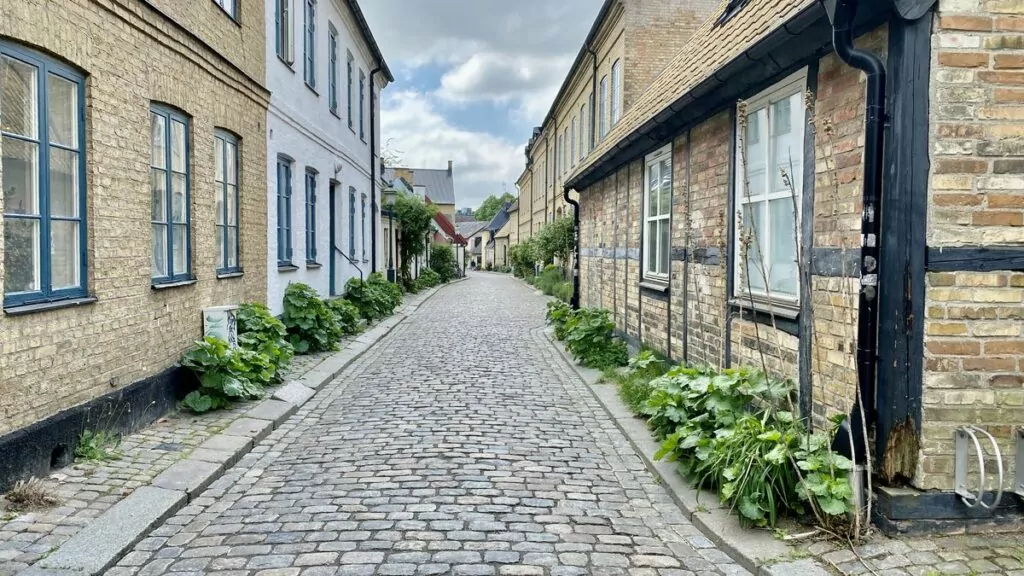 2. see Lundagård and the University Centre
One area not to be missed in Lund is Lundagård Park, located between the Cathedral and the King's House. This is Lund's oldest park, and the foundations of the park were laid in the 18th century. Kungshuset is even older and was built in 1578-1584, but was remodelled in both the 18th and 19th centuries.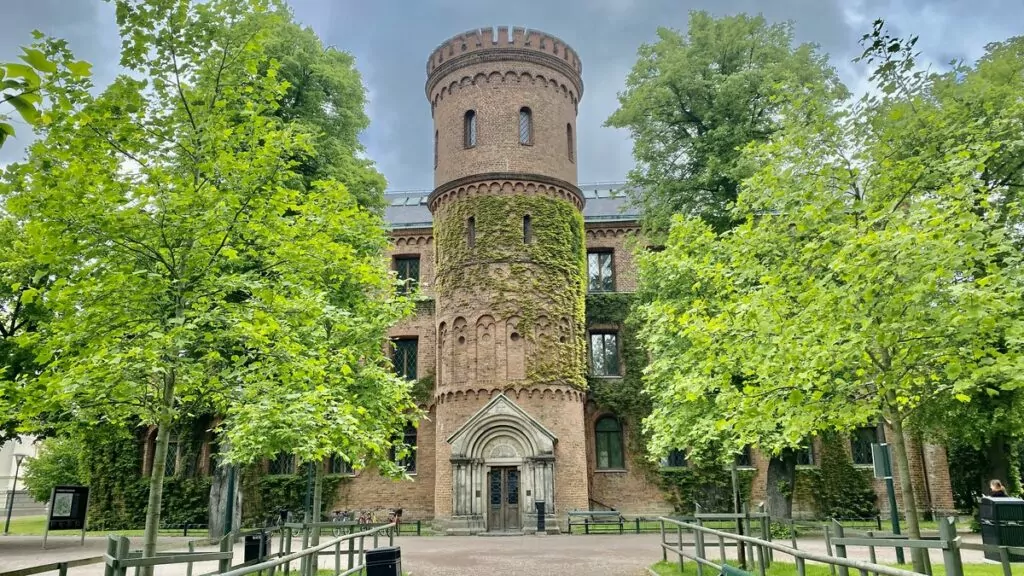 Lundagård is also home to the University House, the main building of Lund University. The building was inaugurated in 1882 and was designed by architect Helgo Zettervall, who was fond of antique design with pillars and columns.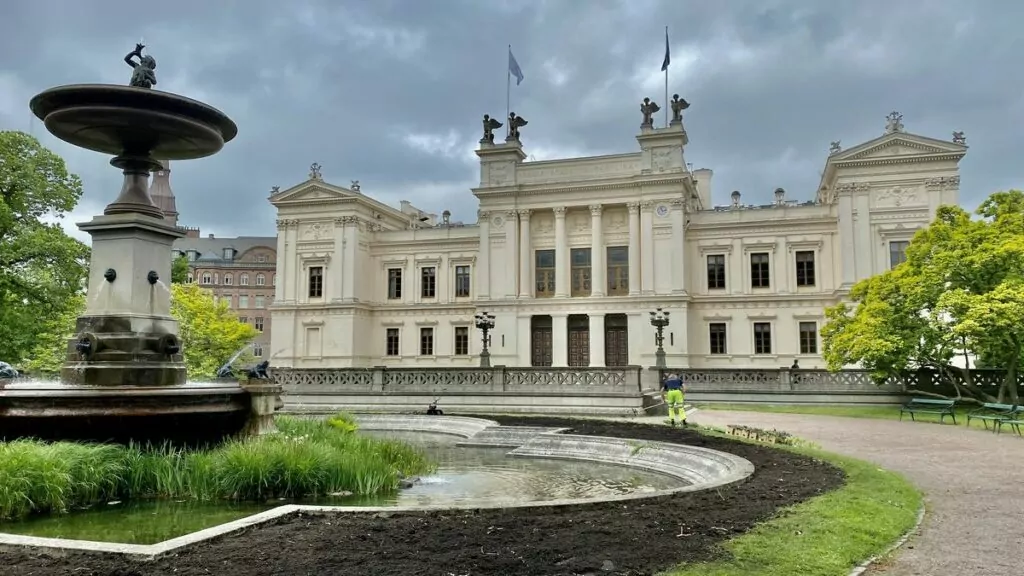 3. Visit Lund Cathedral
Built in the 12th century, Lund Cathedral is almost 1000 years old. It is with some fascination and reverence that you look at this historic church. There are also several interesting sights inside the building.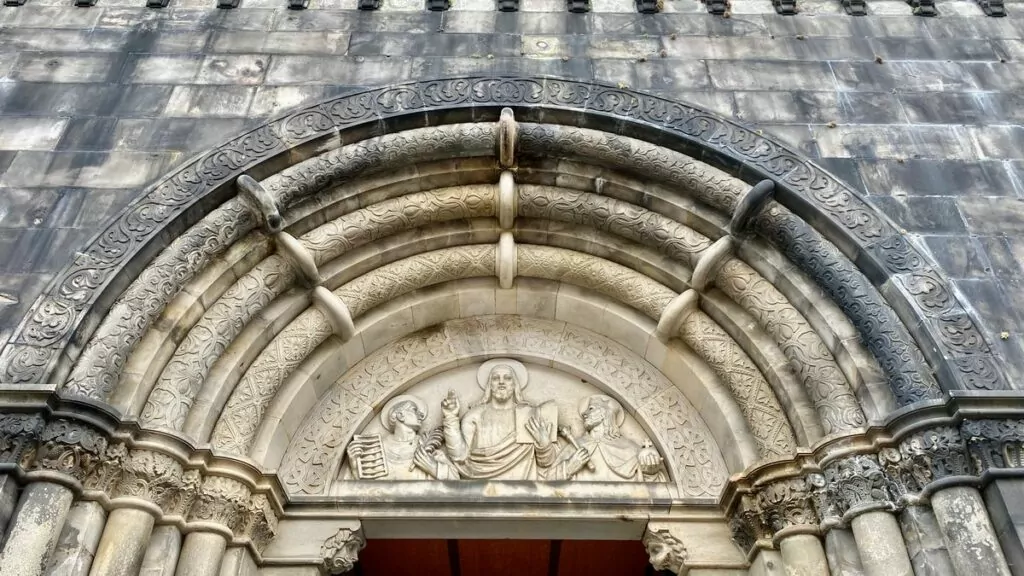 When you enter the church, you can see the large astronomical clock almost immediately to the left. The clock dates back to 1422-25, when Queen Filippa was governor of Sweden, Denmark and Norway. However, it has recently been restored and is now working again. Currently, the clock plays twice a day (Monday-Saturday 12:00 and 15:00 and Sunday 13:00 and 15:00).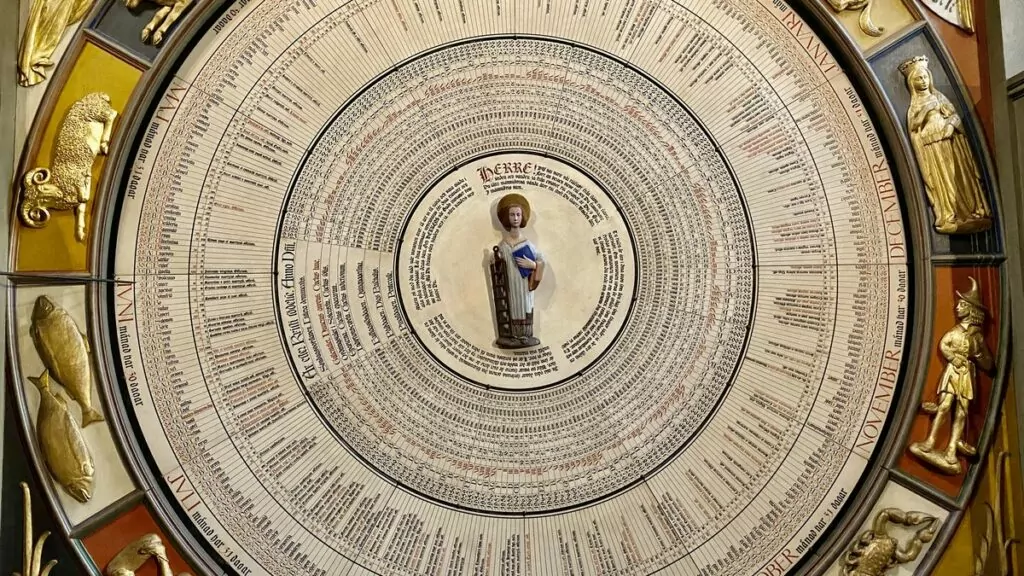 When visiting Lund Cathedral, don't miss the opportunity to step down into the crypt. This part of the church has remained largely untouched since 1123. There are many columns here and the most famous is the one that, according to legend, is embraced by the giant Finn. However, some argue that the column is actually meant to represent the biblical Samson.

Address: Kyrkogatan 6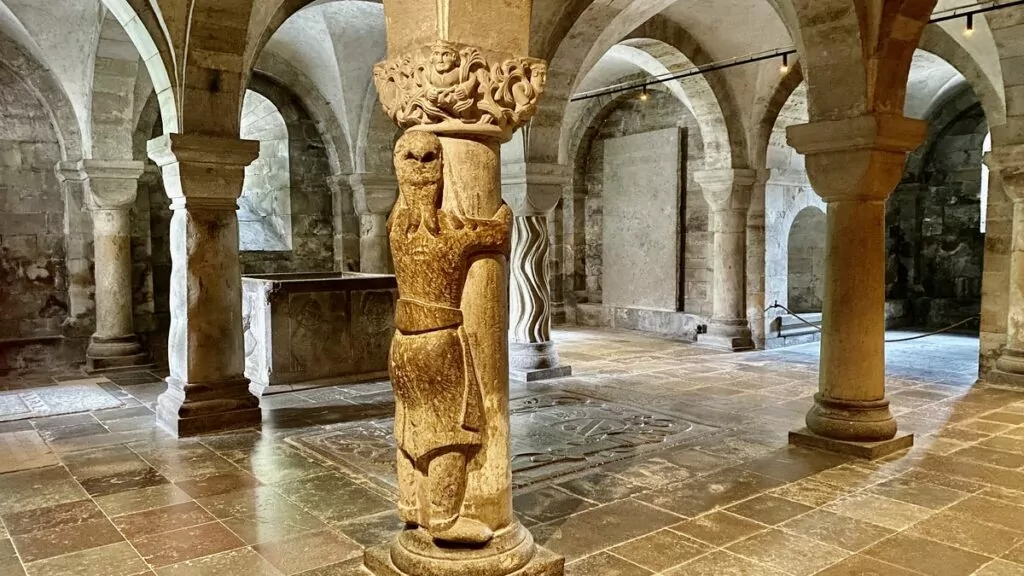 4. Discover the culture in Lund
Kulturen i Lund is an open-air museum spanning two blocks in the centre of Lund. Here you can peek into everything from crofts to castle houses, and there are plenty of both permanent and temporary exhibitions. This is a very nice place to visit - one of the things to do in Lund that you won't want to miss.
Address: Tegnérsplatsen 6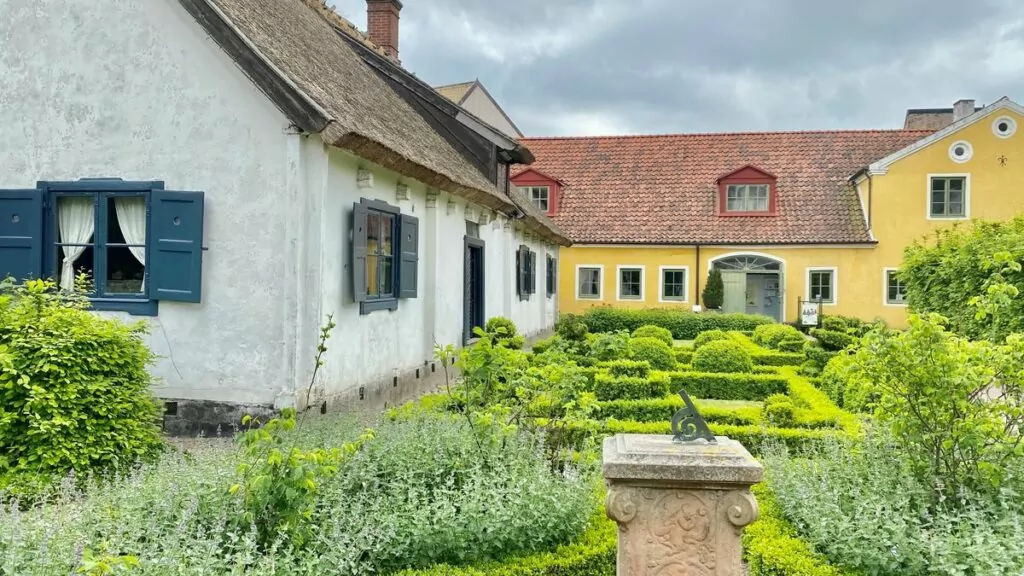 5. Peek inside the All Saints Church
Allhelgonakyrkan in Lund may be overshadowed by Lund Cathedral, but we think this church is also worth a visit. The church was built in 1887, in neo-Gothic style, and was inaugurated in 1891. The church tower is 72 metres high, making it Lund's second highest building (after Ideon Gateway).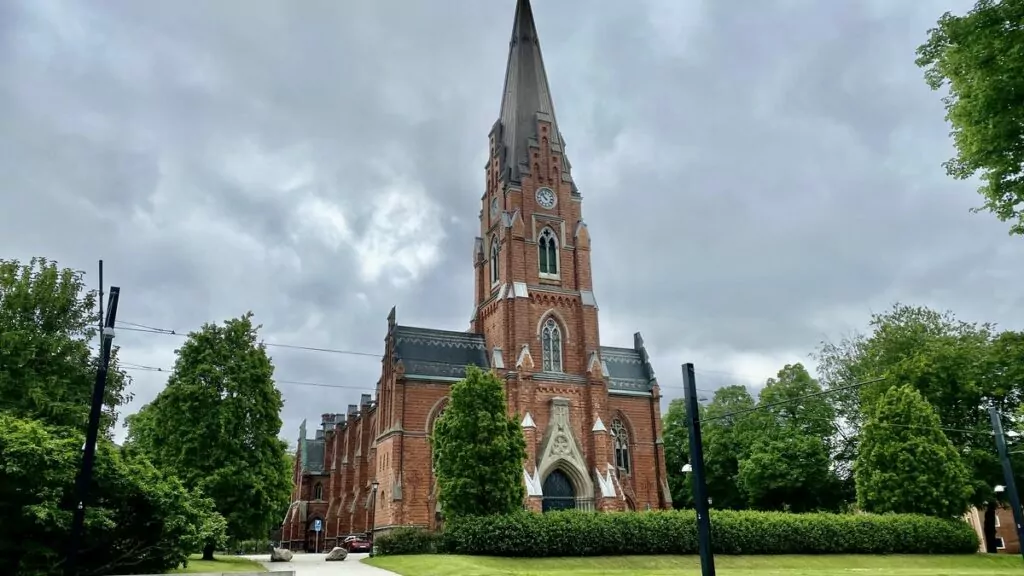 The interior of the church is decorated in warm colours, and the high windows of the choir show scenes from the Ascension from the Acts of the Apostles. Here I (Helena) had all my school graduations between first and seventh grade.
Address: Bredgatan 34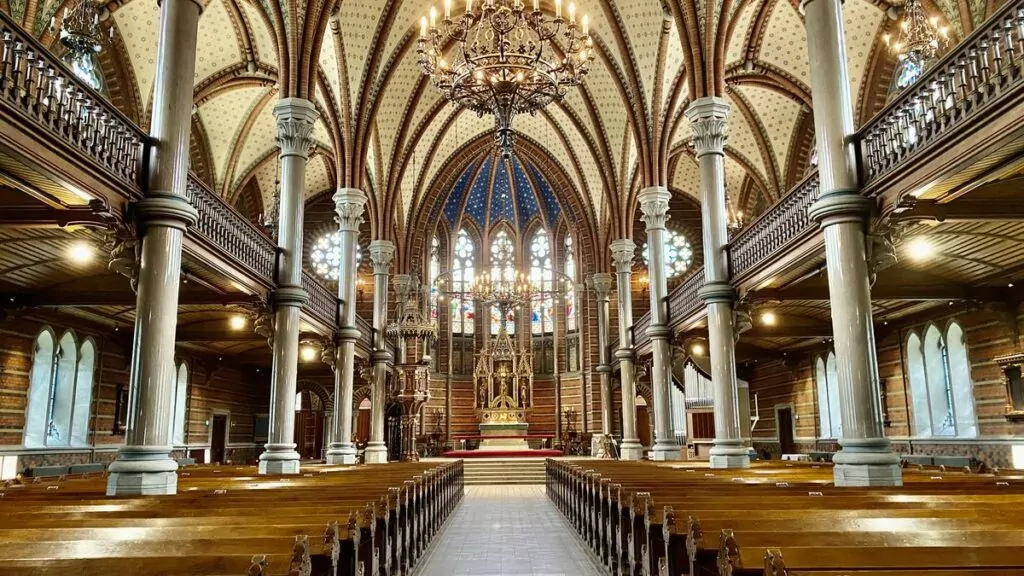 6. Botanise among the goodies in Lund's market hall.
The Lund market hall has meat, fish, cheese and chocolate counters. There's everything from locally baked bread to Scanian mustard. The market hall also has several restaurants where you can sit down for a bite to eat.
Address: Mårtenstorget 1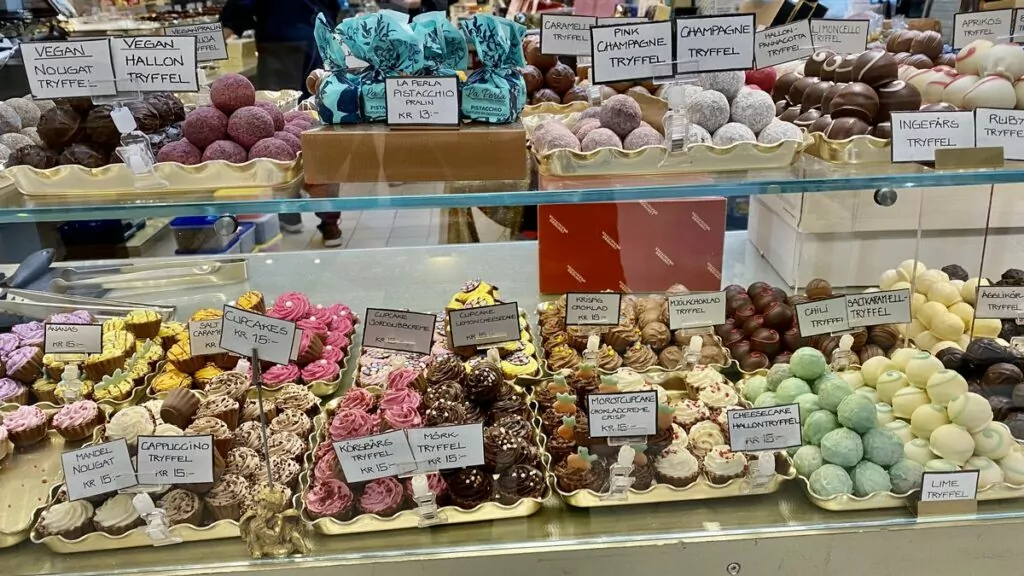 7. Learn about the world at Lund's museums
There are several museums in Lund that are worth visiting. Unfortunately, we could not visit the Historical Museum (Kraftstorg 1) as planned this time, as it was still closed due to the pandemic. As you read, it has reopened, on a small scale, showcasing everything from the Cathedral Museum to the Cabinet of Curiosities.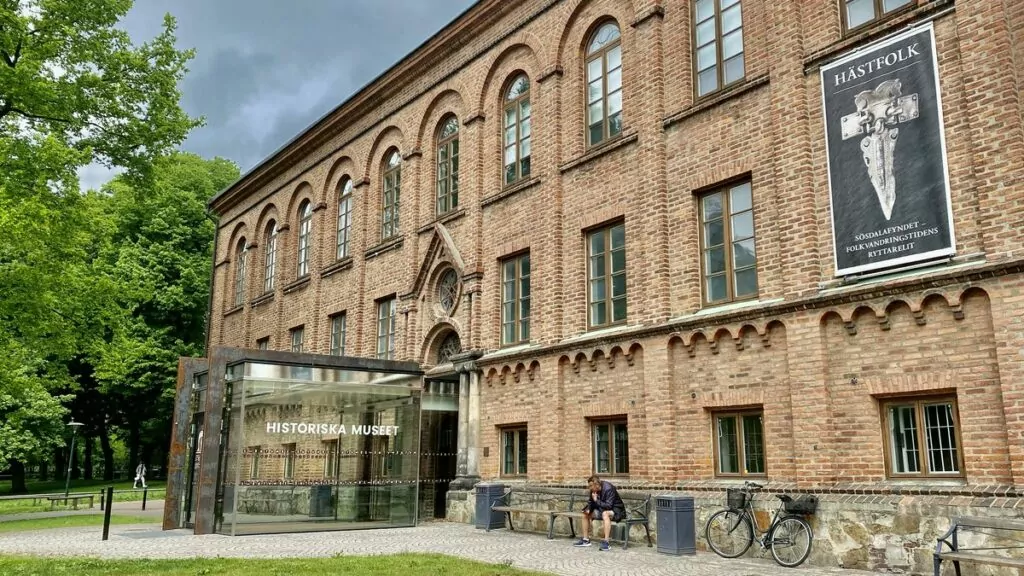 Another attractive museum is the Museum of Sketches (Finngatan 2) - a unique museum that showcases the artistic and creative process, in the form of sketches and models. Lund also has the Museum of Life (Lasarettsgatan 5B), which explains how the body works, and the Lund Art Centre (Mårtenstorget 3), which presents new exhibitions every year.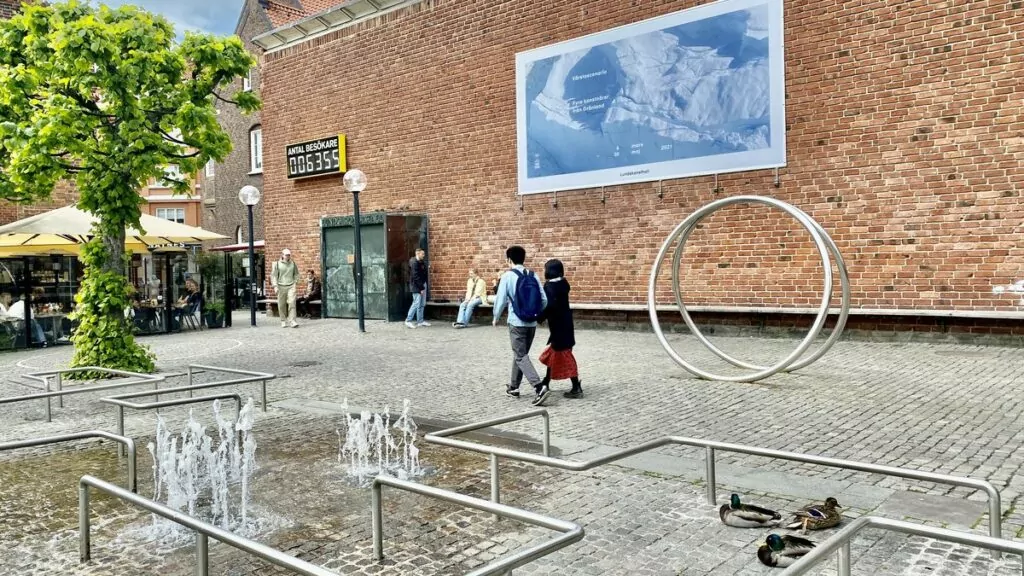 8. Eat well at cosy outdoor restaurants
Lund has plenty of cosy restaurants and outdoor cafés. We were here just before it got really hot, but you could still sit outside. Lovely! We had lunch at restaurant Stortorget, at Stortorget, where we each got an excellent halloumi burger and fish burger. Good and nice!
9. Walk in the city park
Stadsparken in Lund is a lovely green oasis where you can walk around or enjoy the peace and quiet with a picnic in the green. Cycling is not allowed in the park, so you can either leave your bike outside or lead it.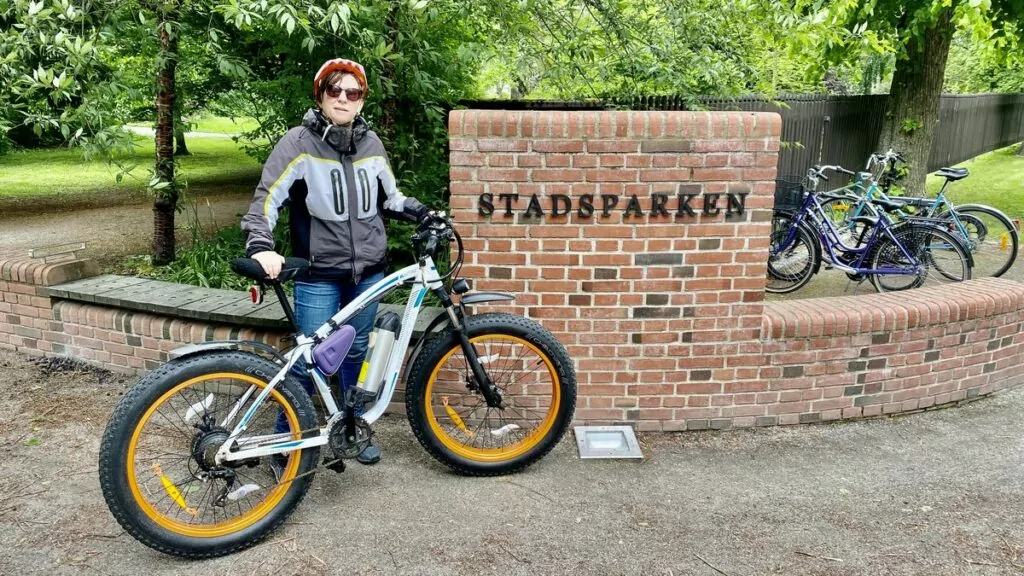 The large park has several different areas. The Observatory Park is a typical 19th century garden with lush trees. "The 'Garden of Sun and Shadow' offers large fields of perennials. The southern part of the park has been transformed into a "Nordic jungle" with waterfalls, wooden bridges and ferns. The park also has a playground, skate park, outdoor gym and café.
Address: Gyllenkroks allé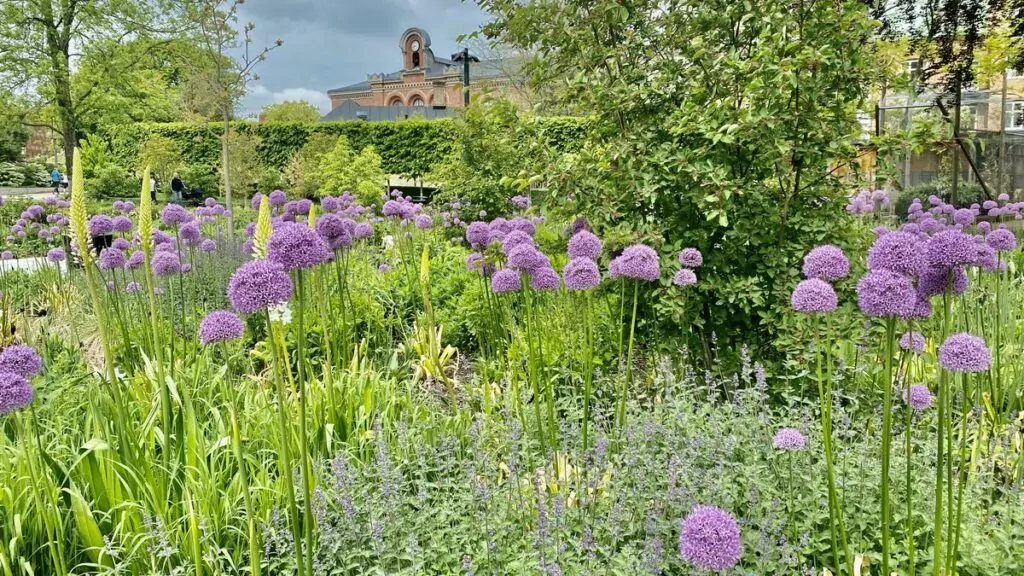 10. Fascinated by the diversity of species in the Botanical Garden
Another fascinating park in Lund is the Botanical Garden, or 'Botan' as it is often called by locals. There has been a university garden in Lund since the 17th century. Initially located in Lundagård, it was moved to its current location on Östra Vallgatan in the 1860s.
Today, over 7000 species are grown here, and it is one of Sweden's most popular gardens. When we were here, people were walking among the flowers, having a picnic or sitting at the small café.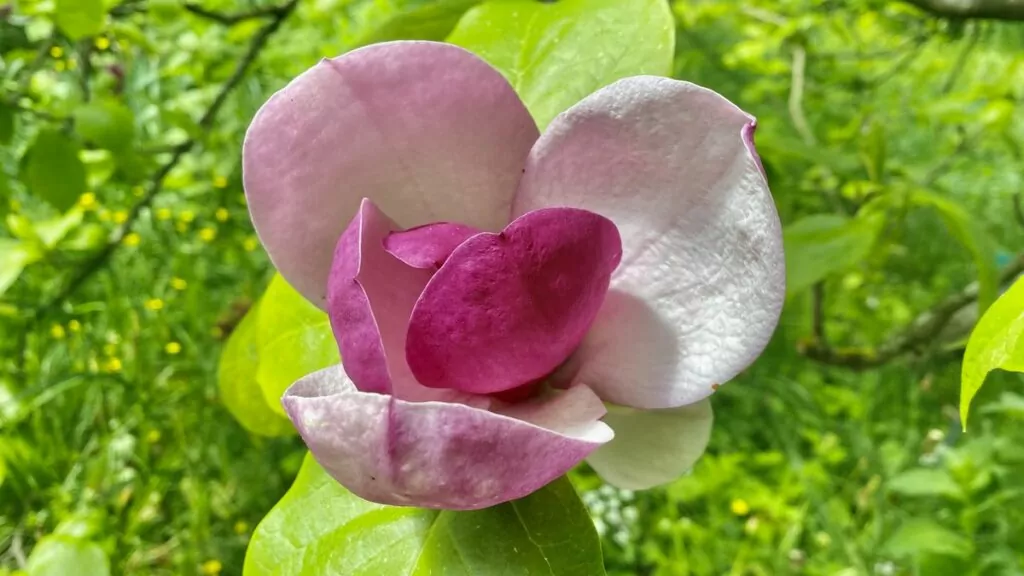 The greenhouses have nine sections with different climates and plants from all over the world. Here you will find exotic plants such as cocoa, papyrus, carnivorous plants and 150-year-old cone palms from the tropics.
Address: Östra Vallgatan 20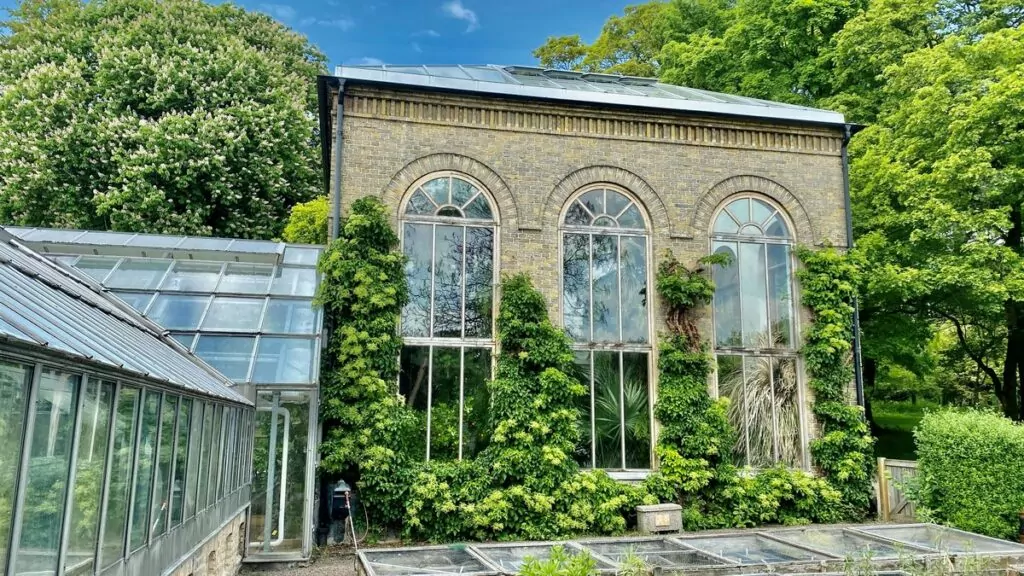 11. Feel the wings of history at the Monument to the Battle of Lund.
Skåne, Halland and Blekinge were Danish for a long time, but after 1658 the Danes were forced to surrender them to Sweden. They thus lost a large part of their country and waited for an opportunity to reclaim the lands. The opportunity came in 1675, when Sweden was involved in a war with Germany.
In 1676, Swedes and Danes met in a battle outside Halmstad. The Danes lost and retreated towards Skåne. The Swedes followed, and suddenly they were opposite each other in their respective camps, just north of Lund.
The Swedes suffered greatly, and eventually decided to risk everything in an attack. The Swedes were led by their king, Charles XI, and the Danes by their king, Christian V. The troops met here, at the monument, among other places. The Swedes won, but both sides suffered heavy losses. The Danes lost at least 6000 men and the Swedes lost around 3000 men.
My (Helena's) memories of this park are that many times, as children, we climbed around the cannons. In the park's pond, we caught tadpoles ...
Address: Between the railway and Kävlingevägen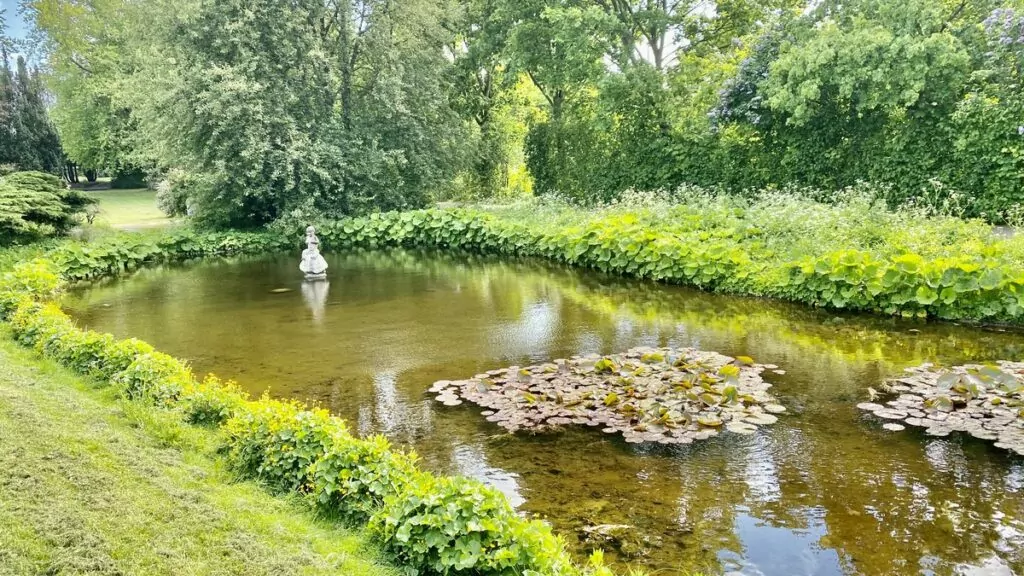 12. Hiking in Dalby Söderskog National Park
Dalby Söderskog National Park is Europe's smallest national park. The nature area is located outside Lund in Skåne and is very beautiful, even though it is only 36 hectares in size. It is surrounded by beautiful deciduous forest and there are a number of short hiking trails.
Address: 247 51 Dalby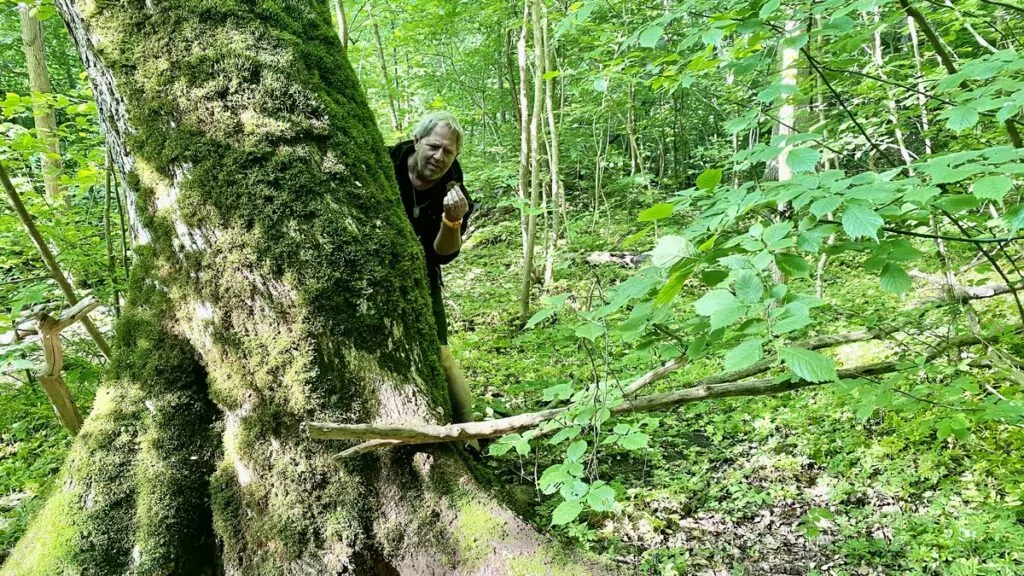 13. Experience nature in the Skrylle nature reserve
Skrylle nature reserve is a large nature area where you will find several hiking trails, but also a nature centre, restaurant and café. For children there is the Vilsestigen trail and Skrylle's "nature play".
Address: Hardeberga 161, Södra Sandby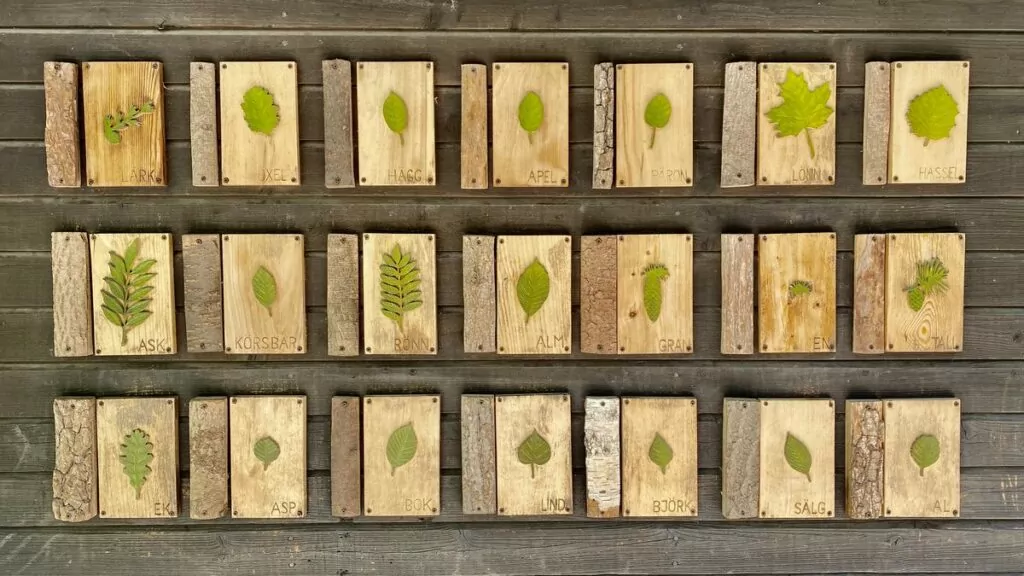 14. Impressed by Dalby church
Dalby Church, or Heligkorskyrkan, is located in Dalby southeast of Lund. The church was built around 1060 and is thus Sweden's oldest building and the oldest preserved stone church in the Nordic region.
Address: Lundavägen 5, Dalby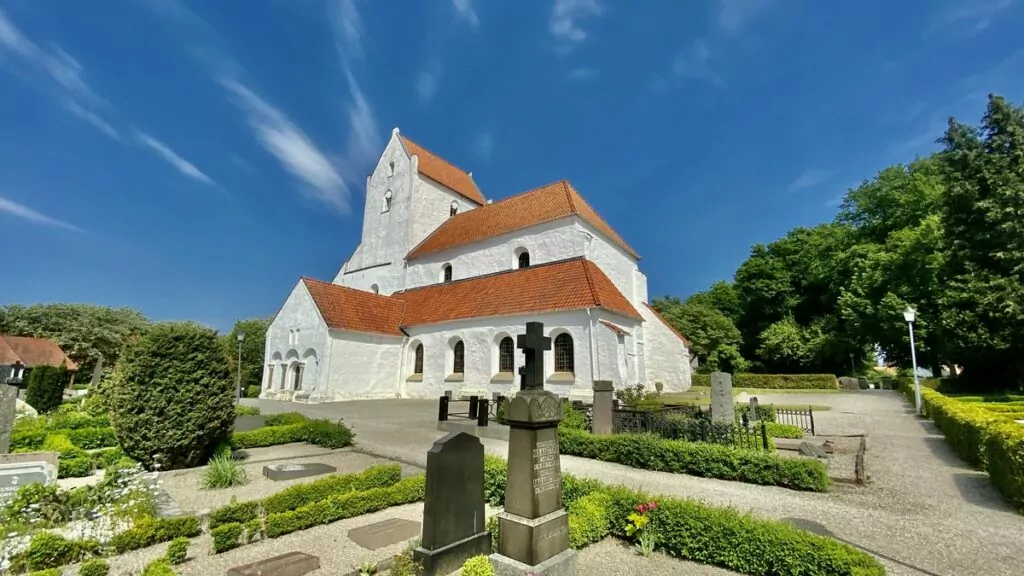 15. Swimming at Dalby quarry
Dalby quarry, or Knivsåsen quarry as it is also called, is located just outside Dalby, southeast of Lund. The quarry is located in the Knivsås-Borelund nature reserve and offers beautiful scenery with lush beech forest. Above all, this is a popular swimming spot where many people jump off the steep cliffs.
Address: 247 94 Torna-Hällestad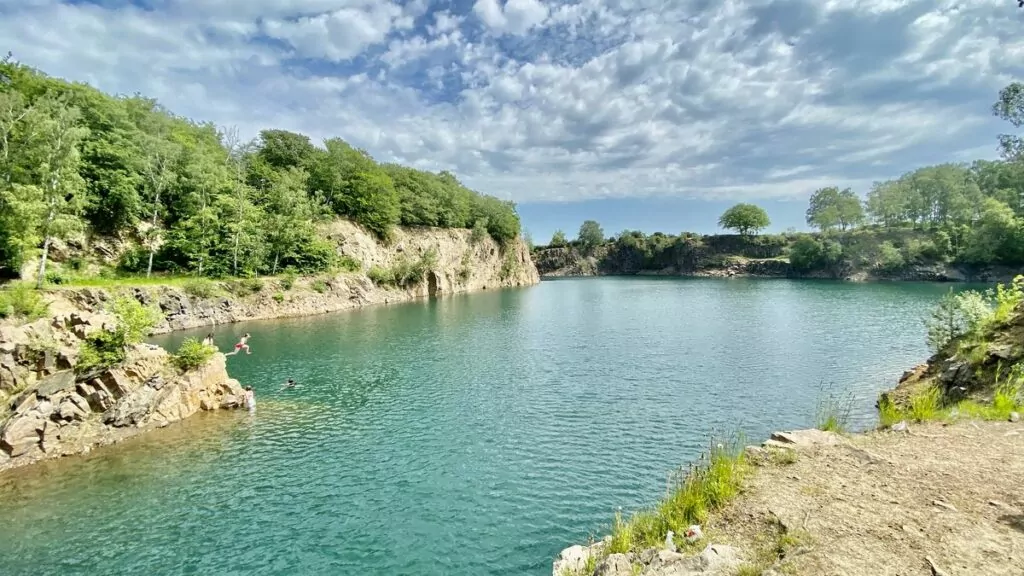 16. Enjoy the atmosphere of the castles around Lund
Outside Lund, there are several fine castles in beautiful settings, but note that most are private and can only be visited to a limited extent. At Häckeberga Castle in Genarp, when there is no pandemic, you can book accommodation packages, parties and weddings. Please note that the castle and Slottsholmen are private property and that public access is prohibited. At Hjularöd Castle in Harlösa, located in the municipality of Eslöv, you are welcome to walk in the garden around the castle, but only outside the moat.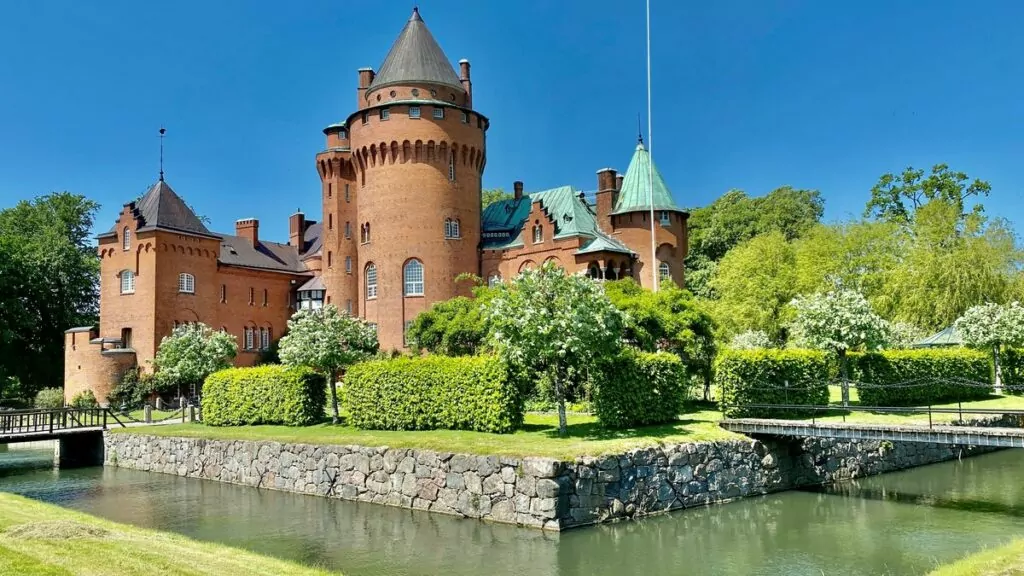 More to see and do in Lund for nature lovers
There is, of course, even more to see and do in Lund than our suggestions. Here are a few more tips for nature lovers.
Dressin you can try starting in the small village of Björnstorp.
Crane Lake, less than 15 kilometres from Lund, is said to be one of Skåne's best bird lakes.
Risen Nature Reserve including fallow deer and orchids.
Torna Hällestad is less than half an hour from Lund by car. Here you can hike in the Prästskogen nature reserve.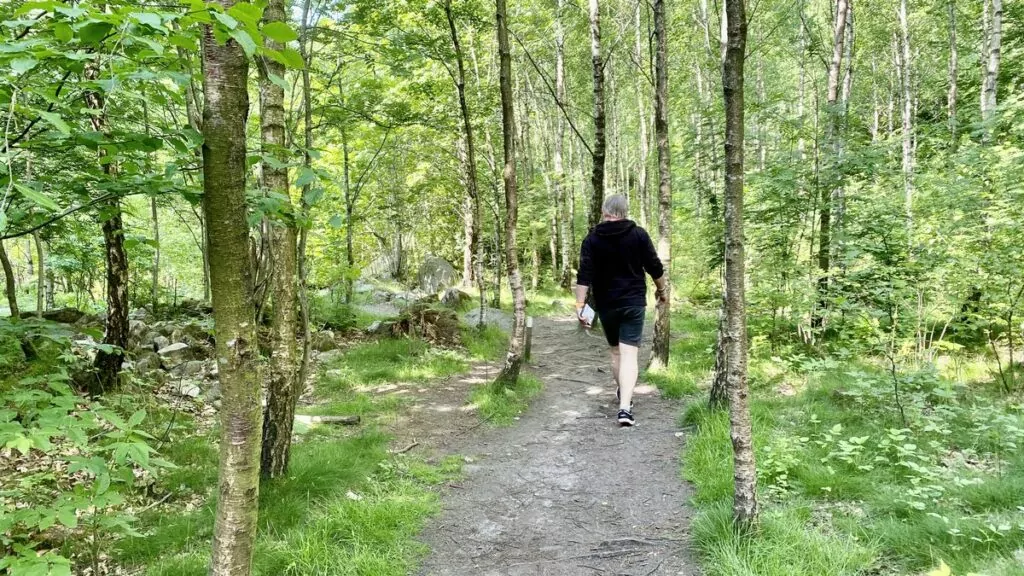 More to see and do in Lund for culture and history lovers
Here are some more tips on things to do in Lund for those who love culture and history.
cinema is a city centre cinema showing quality non-commercial films (Kyrkogatan 3).
The Tegnér Museum shows the half-timbered house where Esaias Tegnér lived with his family (Stora Gråbrödersgatan 11).
University Library The impressive building dates from 1907. The library itself dates back to 1666, when it was located in Lundagård (Helgonavägen 2).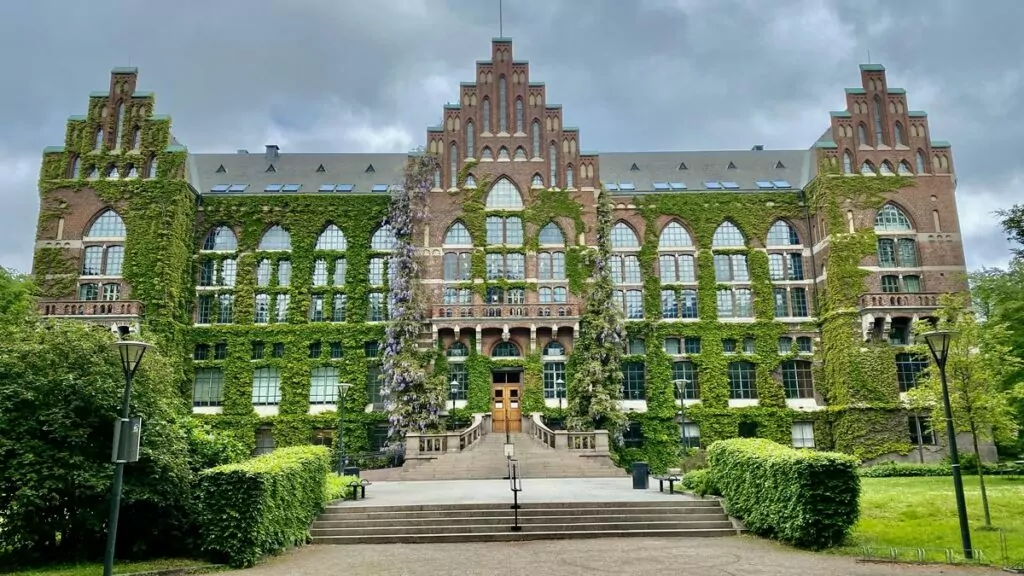 More to see and do in Lund for families
Here are some more tips on things to do in Lund for families with children or teenagers.
Högevallsbadet is a modern swimming centre with adventurous slides, a jungle pool and a fitness pool (Högevallsgatan 3).
Museum of Life is an interactive museum about the body and how it works (Lasarettsgatan 5B).
Vattenhallen Science Centre is a centre full of experiences and experiments, with strong links to nearby research (John Ericsson Road 1).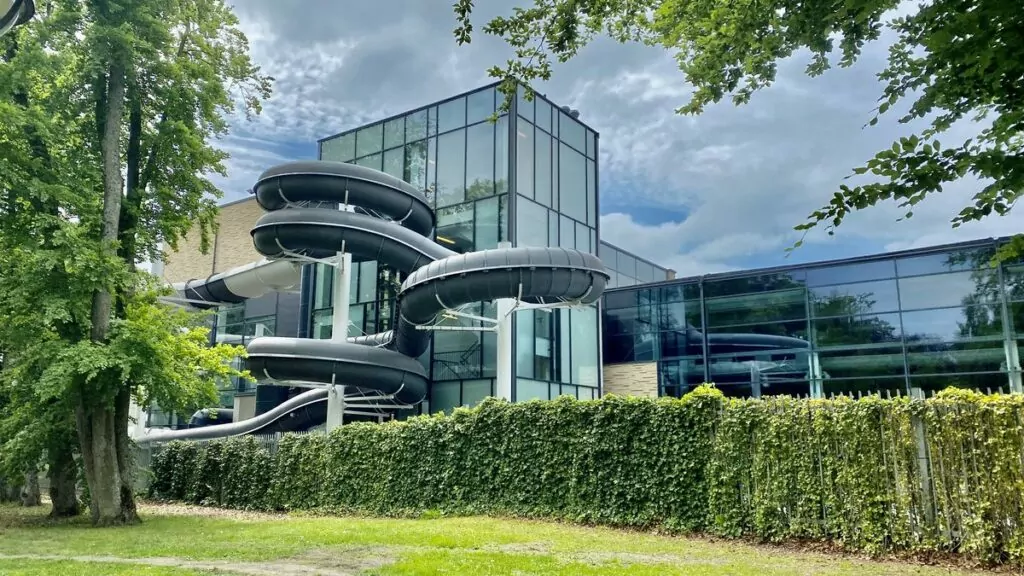 Where can you stay or park your motorhome?
In Lund there are many hotels, bed & breakfasts and apartments to choose from. When you come with a motorhome or caravan, it is not as easy. There is a campsite, Källby camping, which is fairly centrally located at Källbybadet. There is room for 20 caravans or motorhomes and 25 tents. When we arrived in early June, however, they had not opened yet, but this year (2021) they opened only on 7 June.
We have not been able to find that there is a car park in Lund. The first night we parked in a regular car park in town and the second night we parked outside Dalby Söderskog national park. In several places next to the nature areas outside the city there are car parks where you probably stand well overnight.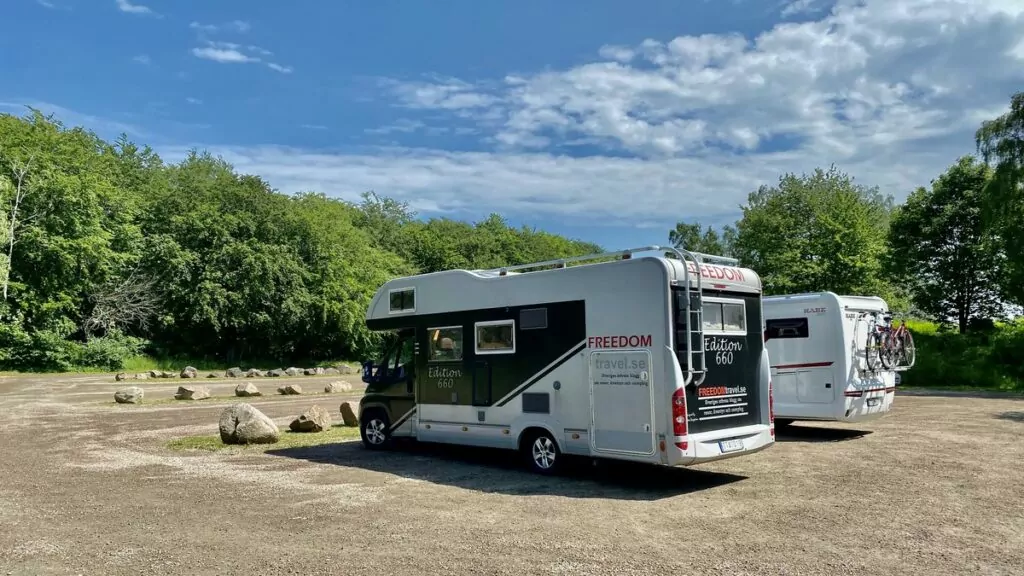 More to see and do near Lund
If you want, you can check out the special residential area Jakriborgbetween Lund and Malmö. From Lund, it is also not too far to beautiful Falsterbo and Skanör, with its beautiful beaches. You can also take the opportunity to explore other cities in Skåne such as Malmö, Helsingborg, Landskrona, Trelleborg and Ystad. Or why not take an excursion to the beautiful island of Ven?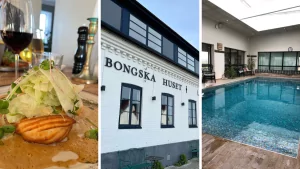 Guest writer: Pernilla Ekholm Bongska Huset i Abbekås is beautifully located in Abbekås harbour in Skåne, close to...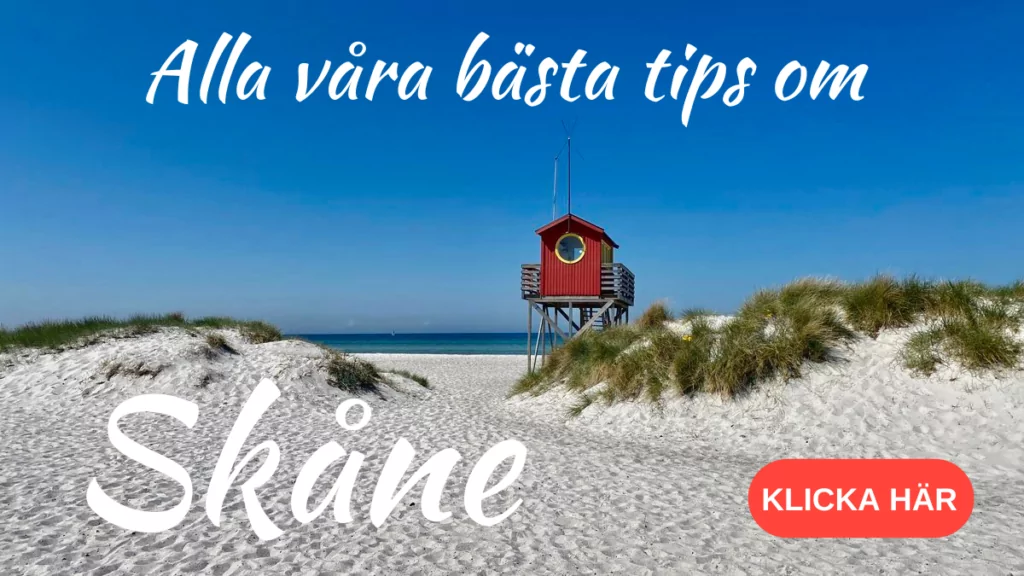 More tips for things to do in Lund?
Have you visited Lund? Do you have any other tips on what to see and do in Lund? Let us know!
Facts about Lund
Landscape: Skåne
County: Skåne County
Population: More than 125 000 (2021)
District: Allhelgona, Lund cathedral district, Lund Helgeands district, Sankt Hans, Sankt Peters kloster, Norra Nöbbelöv, Stora Råby, Torn, Östra Torn, Knästorp.
Read more: You can find more information at Visit the website.
Finding Lund
Flight: Malmö Airport is about 25 minutes from Lund. On the other side of the strait is Kastrup - Copenhagen Airport, the largest airport in the Nordic region. From Copenhagen Airport you can travel to Lund with the Öresund trains.
Trains: The trains stop in the centre of Lund. Lund Central is served by SJ, Skånetrafiken and Snälltåget, among others.
Bus: Long-distance bus services to Lund include Nettbuss and Flixbus.
Car: From Malmö, take the E22 in a north-easterly direction. From Gothenburg, take the E6 southwards. From Stockholm take the E20 towards Södertälje, then the E4 towards Helsingborg and finally the E6 towards Lund.
Travelling within Lund: You can get around easily on foot or by bike. You can also get around with the green city buses, which often leave from Botulfsplatsen. There is also a tram line between Lund C/Clemenstorget and the Brunnshög neighbourhood, where research facilities are located.
History of Lund
990: Around this year the town was founded, probably moved from an earlier location half a mile south at Uppåkra.
1060: Lund became a bishop's seat when Denmark was organised into ten dioceses, from 1066 subordinate to the Archbishop of Hamburg-Bremen.
1085: The Cathedral School was founded, making it the oldest school in the Nordic region.
12th to 14th century
1103: Lund became the archbishop's seat for the Nordic region.
12th century: Lund Cathedral was built, as well as a monastery and several smaller churches. Lund was the most important city in Denmark at this time.
13o0s: Lund declined in importance compared to Malmö, which was established as the archbishop's fortified ferry port for travelling across the Öresund and grew strongly. Lund nevertheless retained its position as an ecclesiastical, religious and educational centre.
15th to 17th century
1425: Stadium Generale was established in Lund, as the first university in Denmark and the Nordic countries.
1536: During the Reformation, Lund's position was weakened as church properties were secularised. There were 26 stone churches in the 16th century and only two remain today.
1658: At the Peace of Roskilde, Lund became a Swedish possession.
1666: Lund University was established.
1676: The Battle of Lund was held, during the Scanian Wars, in an area north of Lund.
18th century
1703 and 17011: Fires raged.
1712-1713: The bubonic plague was rampant.
1716-1718: Charles XII resided in Professor Hegardt's house on Södergatan, making Lund the de facto capital during these years.
1721: The period of freedom did not lead to any noticeable change for Lund, which became an insignificant small town for Sweden.
19th century to present
1856: A railway was built from Malmö, and the following year the railway was extended further north. By now, the industrial revolution had reached Lund.
20th century: Universities and healthcare facilities grew and high tech industries emerged, such as Tetra Pak and Gambro.