Skanör is located at the bottom of southeastern Skåne and offers fantastic sandy beaches and cosy restaurants. We went here to experience the lovely environment and to meet a bunch of travel bloggers who happened to be here right now.
Skanör
Skanör is located on Falsterbonäset in south-west Skåne. Close by is the twin town of Falsterbo, which is why you often hear the two towns mentioned together.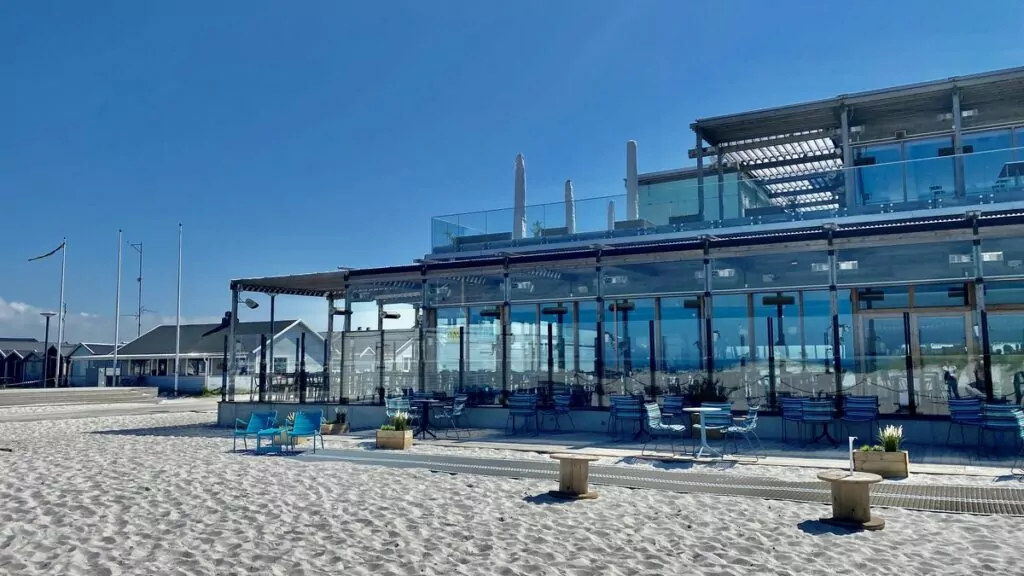 Along the coast of southern Skåne
We drove from Ystad and chose to follow the road that runs along the water, road number 9. We made sure to leave in good time, because we suspected that we would pass many nice places where we would like to stay, and that's exactly what happened. The coastline is incredibly beautiful with long sandy beaches, small cosy harbours and yellow waving rapeseed fields.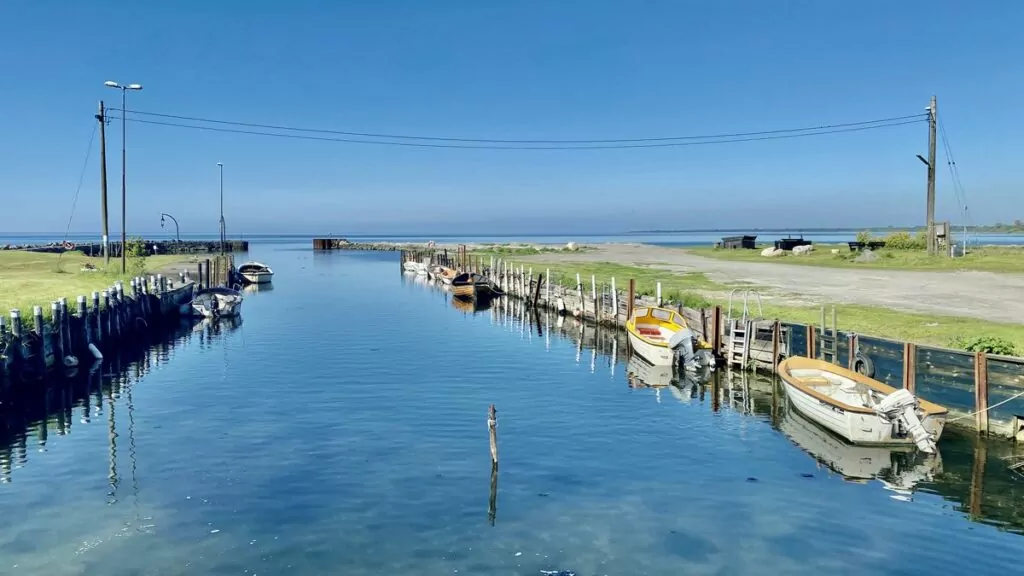 As we approached Skanör, we were forced to stop and photograph a warning sign. You may recall that we recently photographed a sign warning of otters, at Mt. Österbybruk? Now we found a sign with a frog. We need to start collecting unusual animal warning signs I think!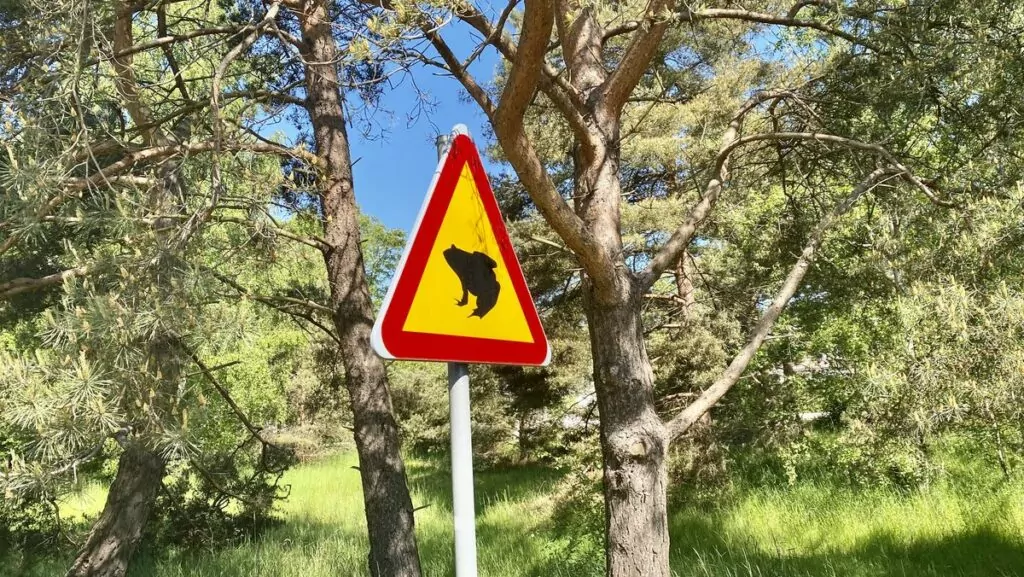 Meeting with travel bloggers
Four other travel bloggers, and us, had managed to book a meeting in Skanör. It felt great fun, because now it is rare for us travel bloggers to meet. It was partly the friends Magdalena and Pernilla, behind the blog Travelsiswho live in this part of Skåne. In addition, there was Daniel from FlyingDryden and his girlfriend Maria from Mary's foodwho lives in Östersund but was on a cycling holiday in southern Sweden.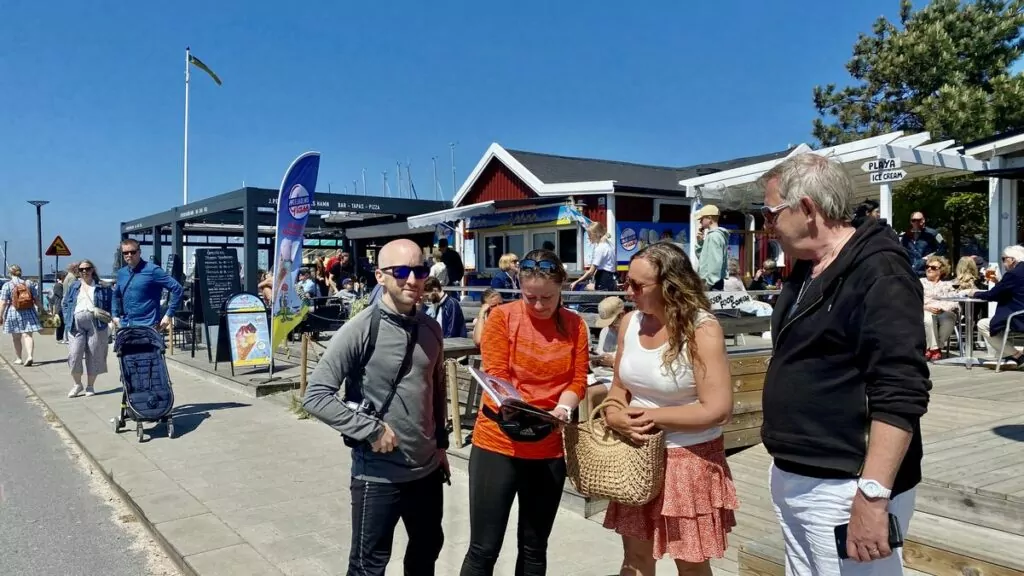 The sandy beach in Skanör
The sandy beach in Skanör is really fantastic. The sand is incredibly fine-grained and soft, and we can understand Travelsis who said that "When we are abroad, we sometimes say that this beach is almost as nice as at home".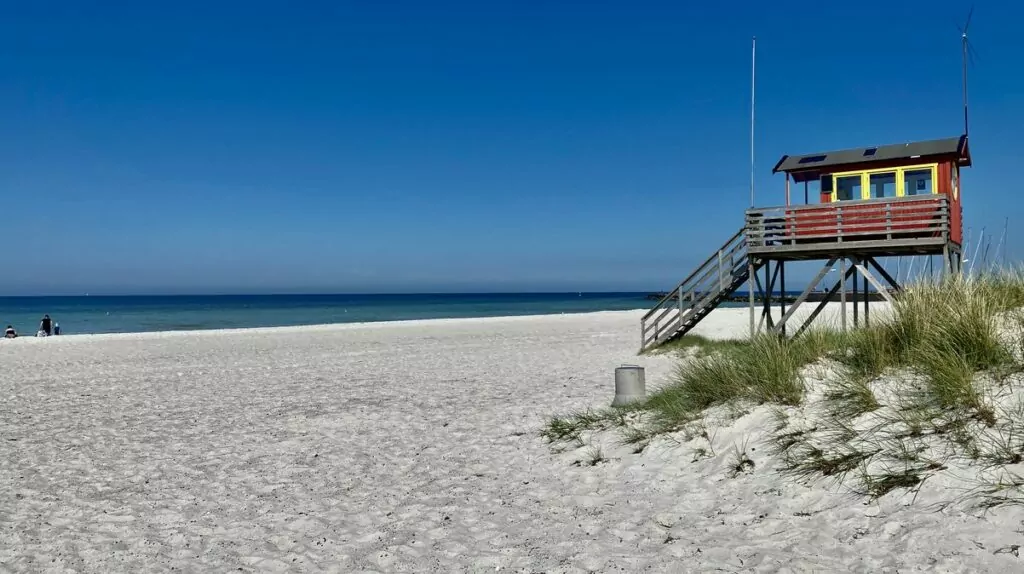 So much fun to meet other travel bloggers again! This pandemic has limited all physical meetings, and lately we have also been very busy with work and travel. newspaper productionso we are not spoilt by hanging out with others.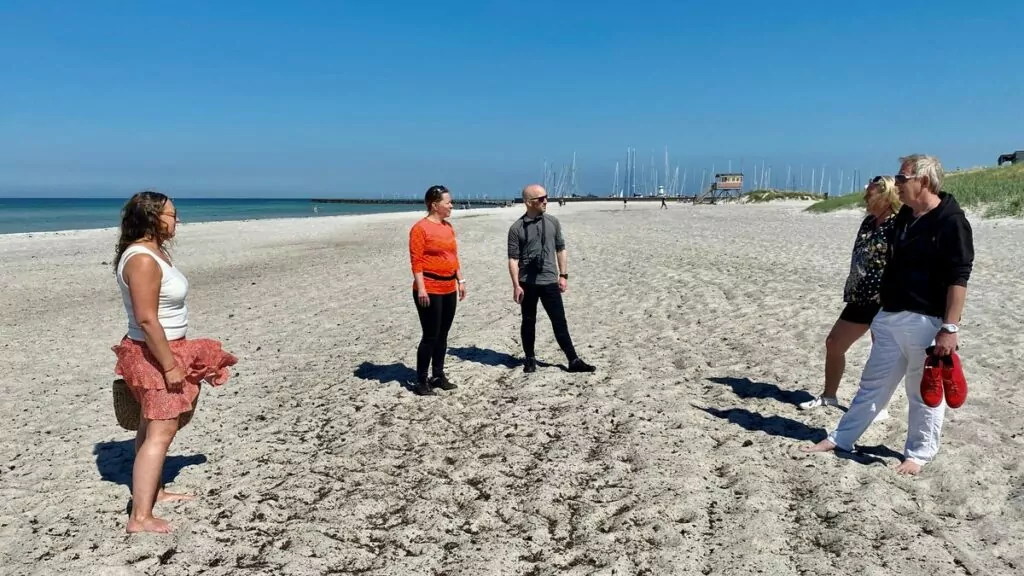 Bathers
There are plenty of bathing huts in Skanör and other parts of southern Skåne. When we first saw them in Ystad, we wondered what they were and joked that they were little houses of infidelity.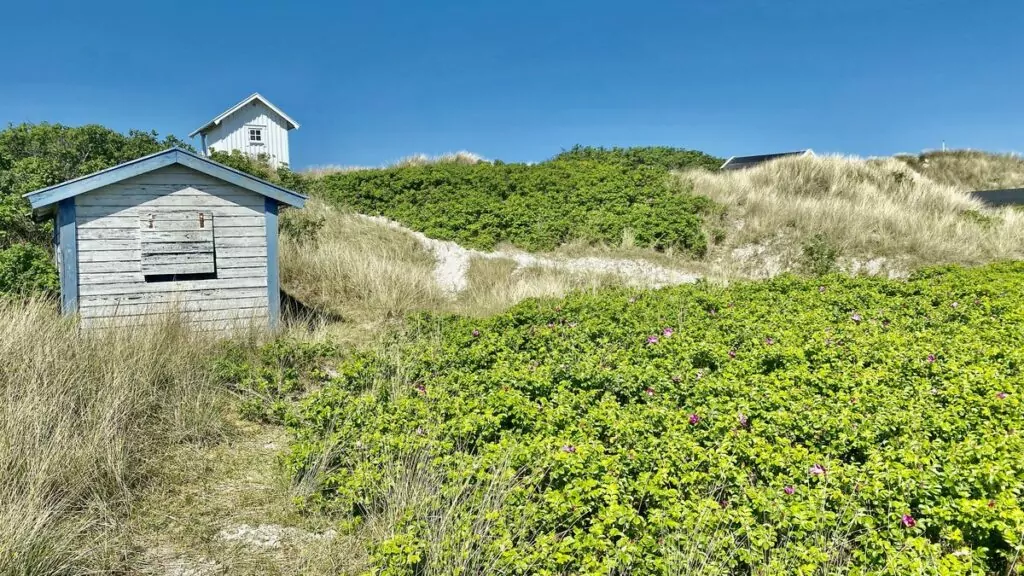 It has now been explained to us that they are bathing huts, and that you can store your outdoor furniture and other things there, instead of dragging them back and forth to the beach. They didn't used to be so expensive, but nowadays they're rarely sold, so we've heard that the price can sometimes go up to SEK 100,000 for a single small cabin.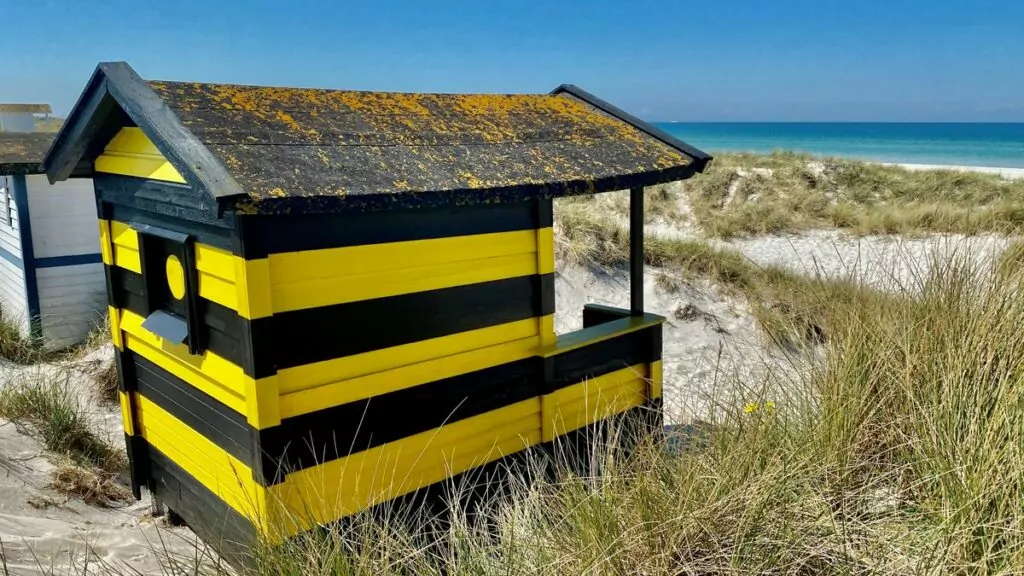 Linda's finger food
We all wanted to have lunch and Pernilla and Magdalena, who know the area, took us to Linda's finger food. If you watched Sweden's Master Chef in 2015, you may well recognise Linda Letelier Hansson. She has also published two cookbooks: 'Comfort Food - from Chile to Skanör' and 'Festive Buffets'. She now runs the restaurant Linda's finger food, which in this case should be interpreted as "food you can eat with your fingers".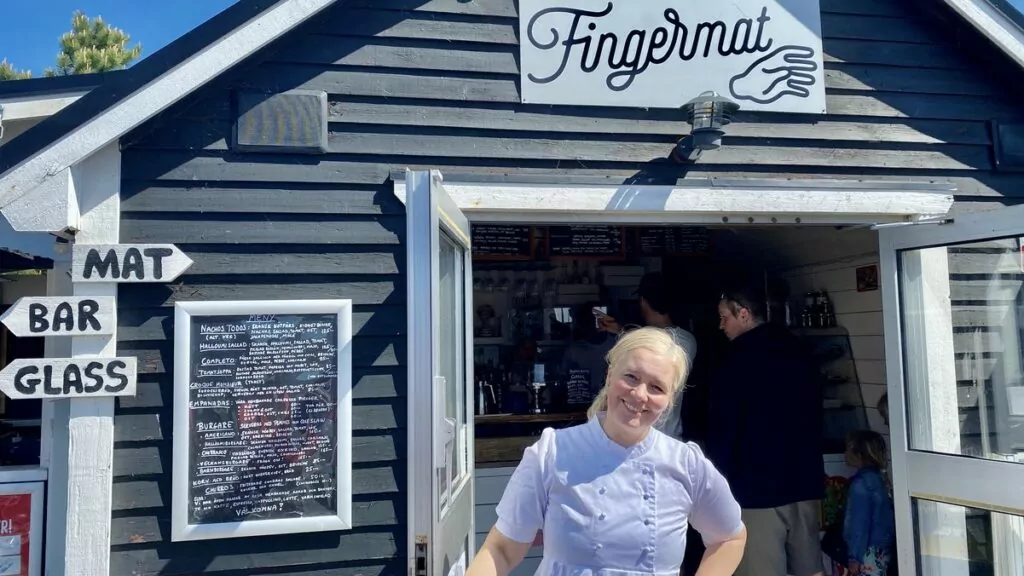 One of Linda's specialities is 'empanadas', small South American pies. You could order two for a hundred, with your choice of filling, and it suited us perfectly. We don't know if it's Linda's Chilean heritage, but the pies were delicious. We also all shared some salads, to try them out. Both the bean salad and the salad with halloumi can be highly recommended!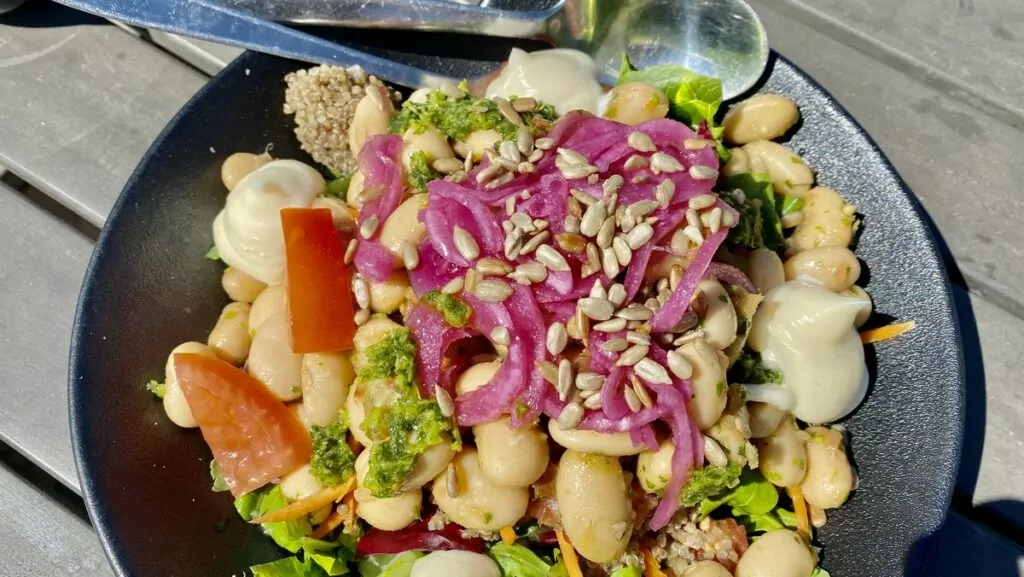 We had sun and gentle summer heat. So fantastically lovely! We still think it feels a bit, a bit exotic to be in Skåne, in a positive way.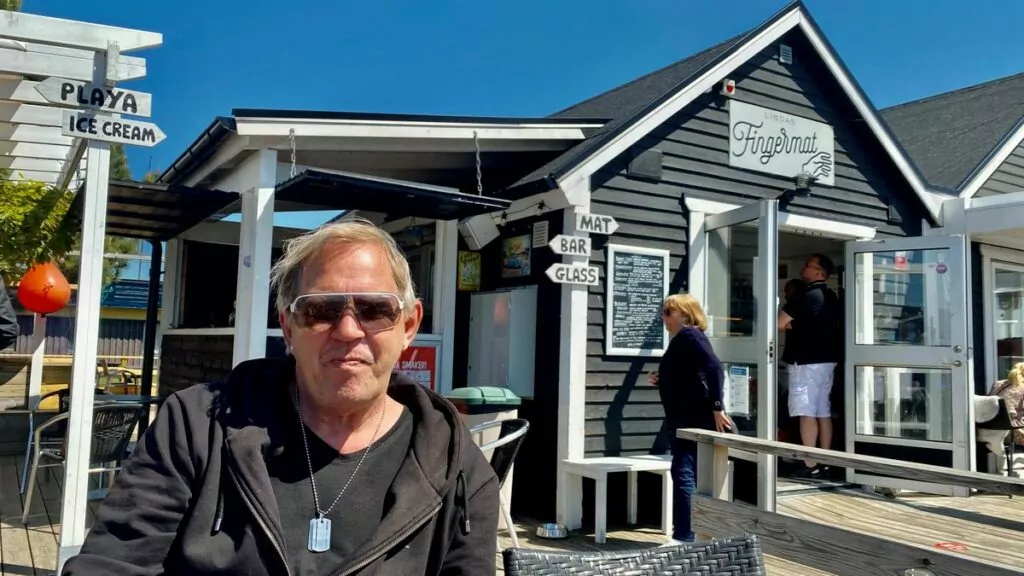 See more in the neighbourhood
Right next to Skanör is the neighbouring town of Falsterbo. It is also not far if you want to visit towns such as Malmö, Lund, Trelleborg or Ystad. Or why not visit Sweden's southernmost headland Smygehuk? From Trelleborg and Ystad you can also take ferries to Germany and Poland.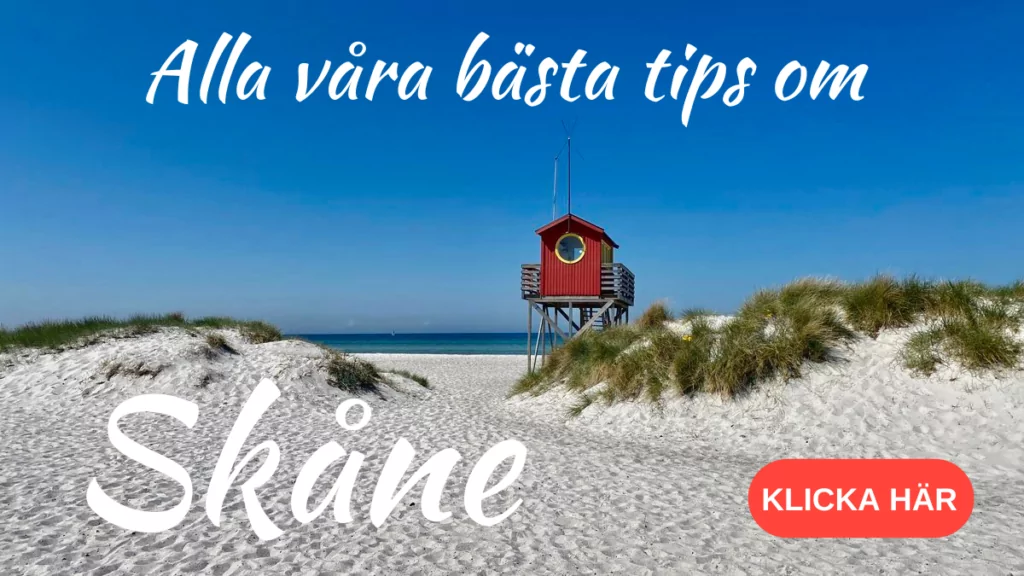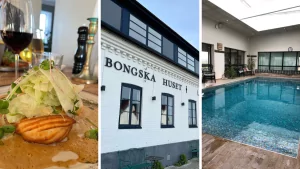 Guest writer: Pernilla Ekholm Bongska Huset i Abbekås is beautifully located in Abbekås harbour in Skåne, close to...
Have you visited Skanör or Falsterbo? Maybe you've been here on a sun and sea holiday? Tell us about it!
Facts about Skanör
Municipality: Vellinge municipality
County: Skåne County
Landscape: Skåne
Location: On Falsterbonäset in Vällinge municipality in south-eastern Skåne.
Population: More than 37 000 in Vellinge municipality (2021)
Read more: Read more about south-west Skåne at Visit Skåne.
History in Skanör
12th century: The establishment of the German Hansa laid the foundation for a large fish market in Skanör. It was a combination of lots of herring, the Germans' large ships and access to barrels and salt that made the market possible.
13th century: Skanör is mentioned in writing for the first time. It is the historical writer Arnold of Lübeck who, in 'Chronica slavorum', tells of captured merchants.
The Middle Ages: Together with Falsterbo, Skanör was one of the most important marketplaces in northern Europe. Trade flourished in the autumn, and there may have been as many as 70,000 visitors.
16th century: The availability of fish declined, leading to economic decline.
1874 and 1885: Major fires hit the city.
1872: The city was hit by a flood.
Late 19th century: With the railway and the new wave of sea baths, Skanör's new period of prosperity began.