What to do in Skåne and what to see and experience? There is plenty to do in Skåne with cities like Malmö, Helsingborg, Lund, Kristianstad, Landskrona, Trelleborg, Ängelholm and Ystad.
We write about experiences, sights and things to do in Skåne that we have added to our library. Here you will find vineyards, islands, national parks, hiking trails, nature reserves, old churches and castles, fantastic museums, ferry terminals for travelling abroad, world-class beaches with spas and cold bath houses, works of art, culture, Sweden's southernmost cape, food culture, the Nordic region's tallest residential building, Kurt Wallander, the Öresund Bridge, Henrik Larsson, Zlatan Ibrahimovic and much more. Join the journey of what to see and do in Skåne.
Things to do in Skåne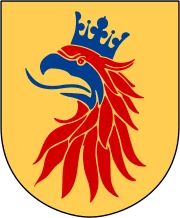 Skåne is Sweden's southernmost landscape. In the north, the landscape is bounded by Halland and Småland, in the east by Blekinge and the Baltic Sea, in the south by the Baltic Sea and in the west by the narrow Öresund which separates the Skåne from Denmark and the Kattegat which is a tributary of the North Sea.