Lötsjön and Råstasjön, located in Sundbyberg and Solna respectively, are two fine lakes with a rich bird life. In the area around Golfängarna there are also opportunities to walk, cycle, exercise in the outdoor gym, have a picnic, enjoy a coffee at the Gröna stugan café or perhaps play football or crazy golf.
Lötsjön and Råstasjön - two great bird lakes
We have spent a lot of time at both Lötsjön and Råstasjön. We lived in Sundbyberg for many years, and we often went to the area around Lötsjön to walk, jog or have a picnic. At that time we lived without a patio or balcony, and then it was perfect to be close to the Golfängarnas green area. There are nice walking paths through beautiful nature, opportunities for different activities and lots of birds.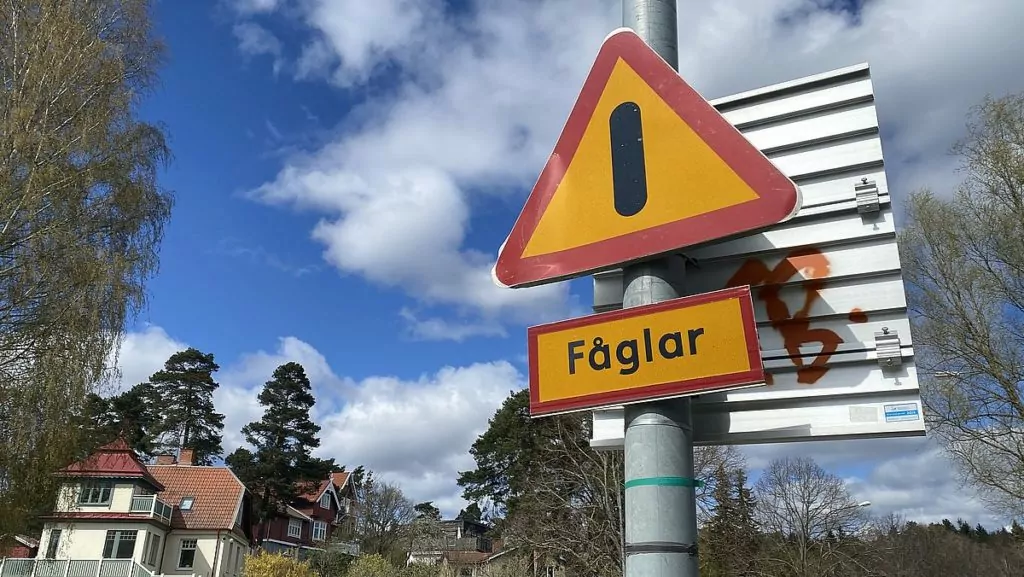 Lötsjön in Sundbyberg
Lötsjön and Golfängarna are a green oasis in Sundbyberg. The area around the lake is extremely popular and on fine days people flock here to walk, jog, have a picnic or practice various sports. Since 2017, Lötsjön-Golfängarna has been a nature reserve.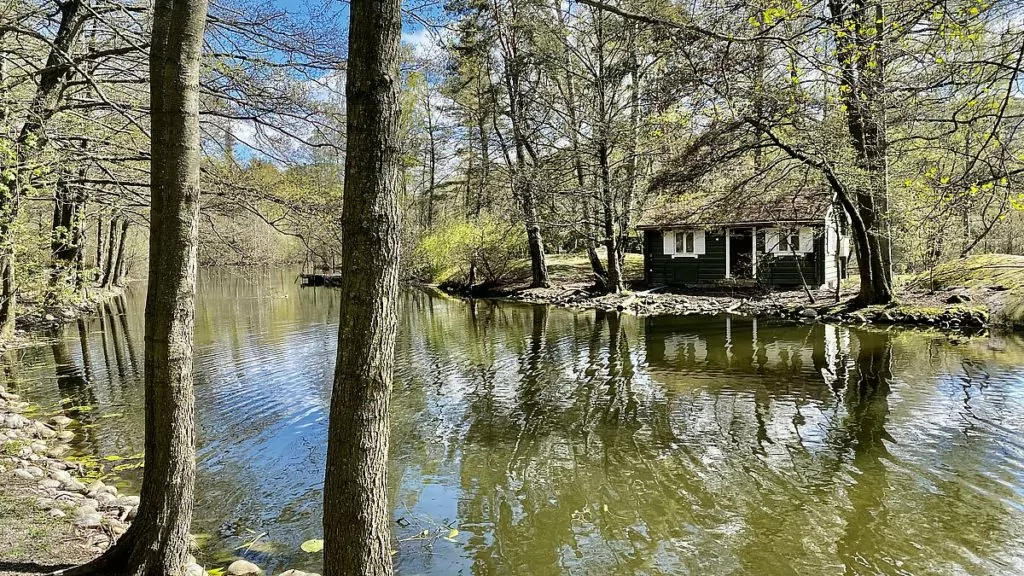 Lötsjön is located near Duvbo metro station in Sundbyberg, and at the other end borders Råstasjön in Solna.
Different opinions on swan family in Lake Lötsjön
A novelty in the lake since we lived in Sundbyberg is the large "swan family". The municipality has chosen to gild the area with different animals that light up when it gets dark, and there are already a couple of deer that glow in gold colour.

Three swans have now landed, the largest of which is five metres long and 2.30 metres high. As usual when installing something new, there has been a debate on social media. Many people like the swans, but others think they are ugly or unnecessary. "The swans are not works of art but a kind of industrially produced decorative lighting, but we still like them. We think animals fit in with the environment, and any extra lighting can be good for creating a sense of security.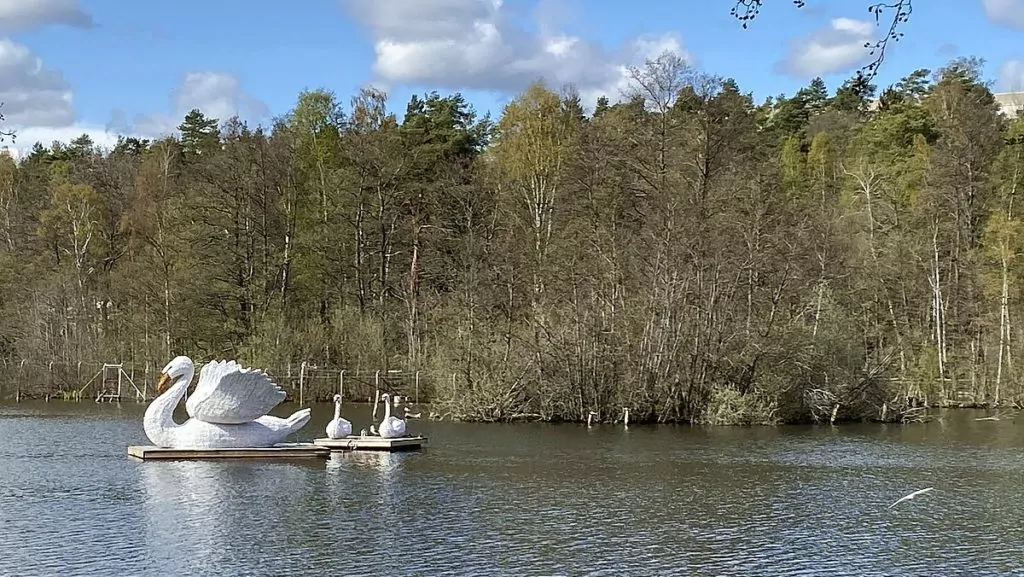 Coffee in the Green Cottage
Gröna stugan is a cosy little café with a popular outdoor terrace right next to Lötsjön. We used to come here and eat rimmed salmon with dill stewed potatoes. Now the menu is probably different. Here you will find sandwiches, pastries and lunch of the day, and when "Bistro Lötsjöpaviljongen" is open, there is also a slightly more luxurious menu. The venue can also be booked for parties and weddings.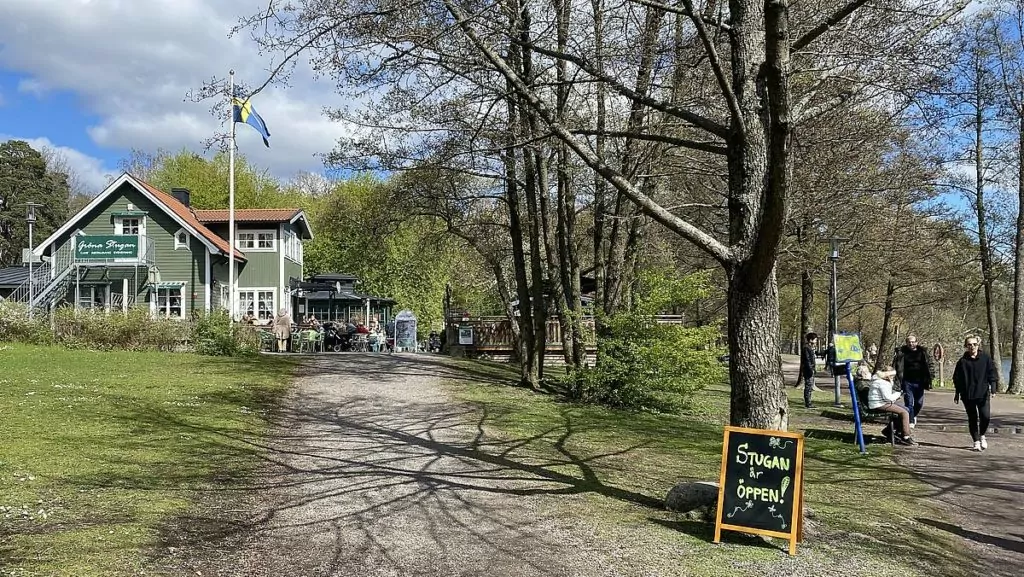 Bird life at Lötsjön
Lötsjön is not a bathing lake but a bird lake, and there really are lots of birds here. Sometimes you can see large flocks of Canada geese or white-cheeked geese on the open grassy areas. There are also plenty of mallards, coots, swans and lots of other birds. In spring and autumn, Lötsjön is a resting place for migratory birds, some of which are long-distance travellers from the Arctic or Africa.
The City of Sundbyberg manages the reserve so that as many birds as possible can thrive, including by having plants that produce berries and seeds all year round. The city also feeds the birds with organic sunflower seeds in winter.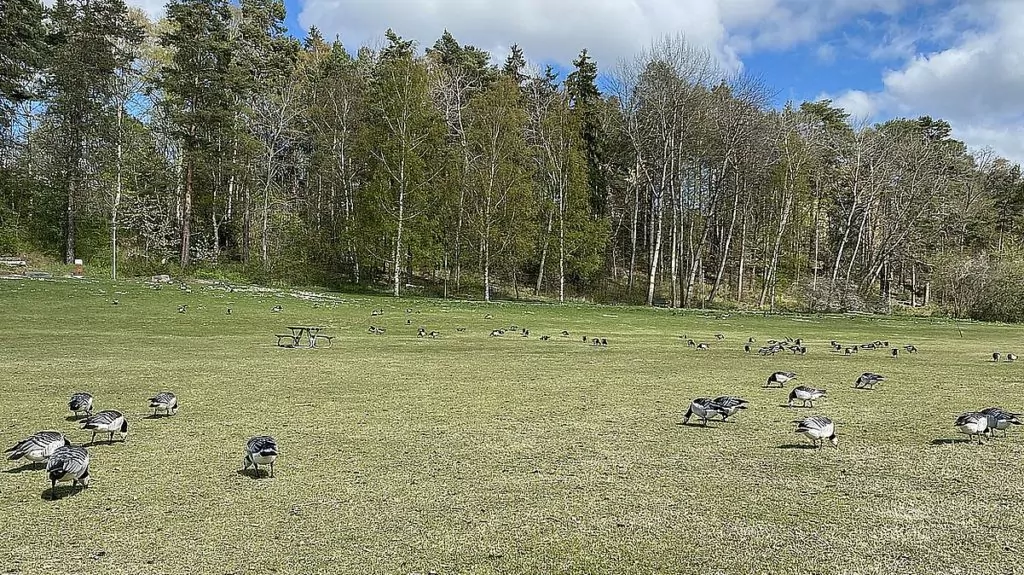 The golf meadows at Lötsjön
The area around Lötsjön is called Golfängarna after the Råsunda golf course, which opened here in 1912. Now the large lawns and meadows are used for football, picnics and other activities. The meadows are home to a wide variety of species. In just one square metre of a meadow you can find 50 different plant species.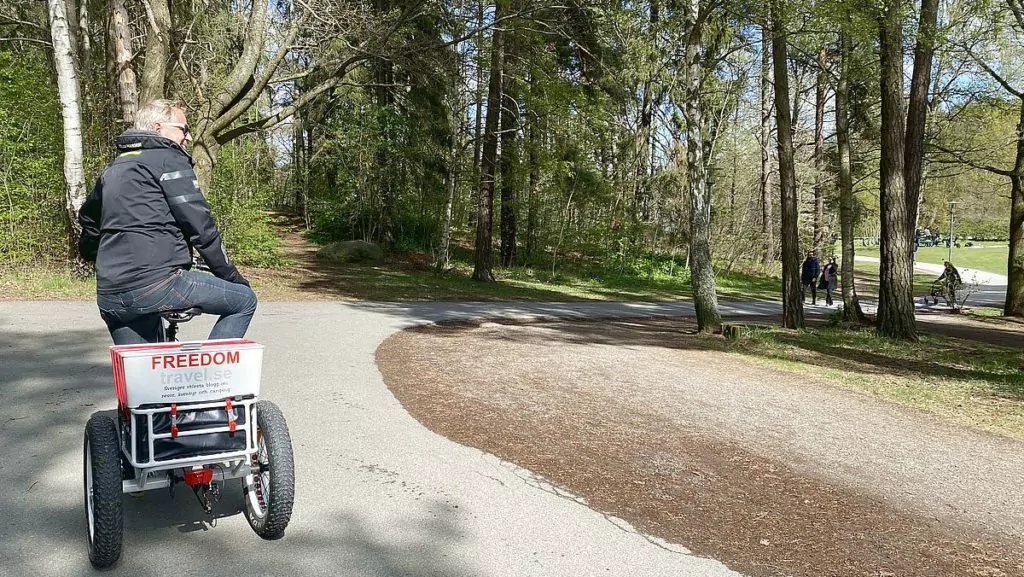 Activities at Lötsjön and Golfängarna
Every time we come to Lötsjön and Golfängarna we are fascinated by all the things we can do. Now the offer was also yet better than it was before. They have built a new, really nice, outdoor gym and a playground that is so new that it hasn't even opened yet. Here are some examples of what you can do:

Outdoor gym
Playground
Bangolf
Football
Dog park
Picnic in the grass
Coffee in the Green Cottage
Various events, such as running races and national day celebrations.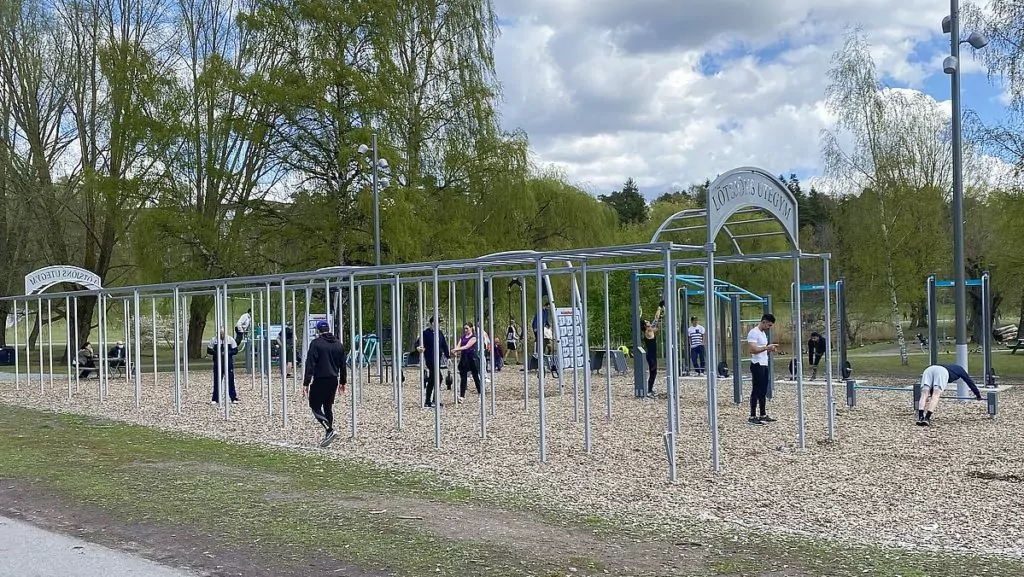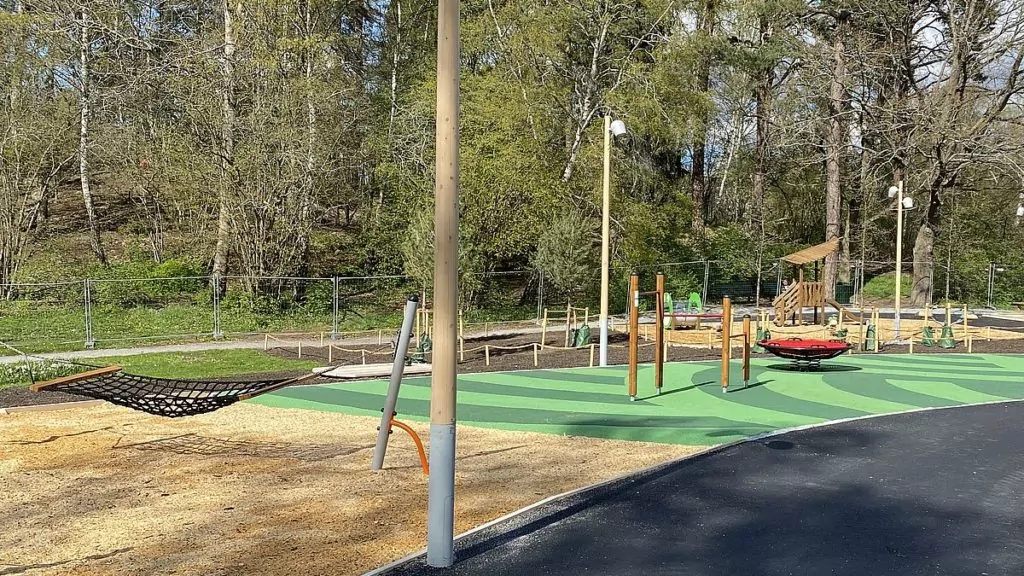 Råstasjön in Solna
Right next to Lötsjön is Råstasjön, and if you want to, you can walk or jog around both in the same turn (about 5 kilometres in total). Råstasjön is located in the Råsunda district of Solna, not far from Friends Arena and the indoor centre. Mall of Scandinavia.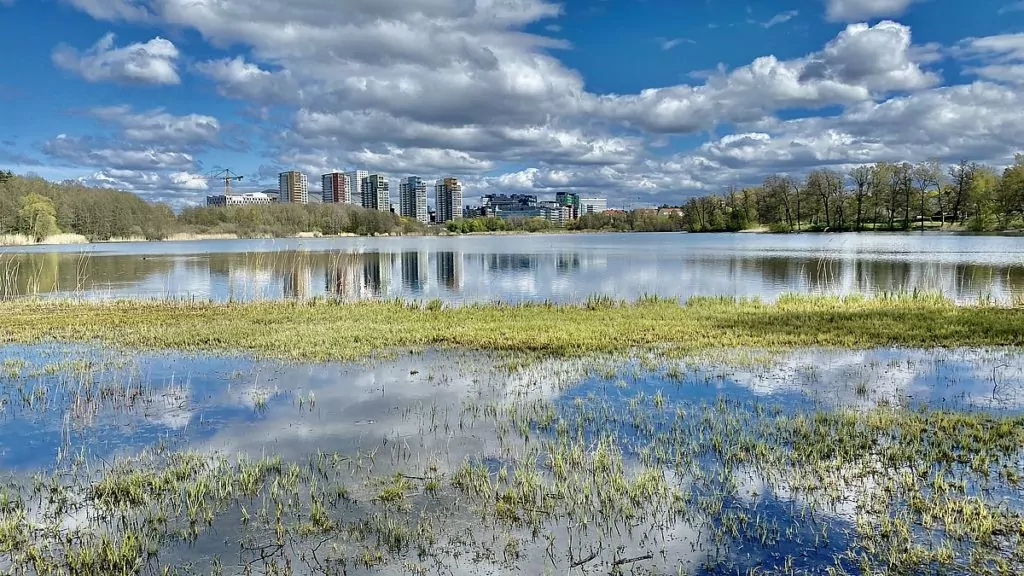 Nature around Lake Råsta
The nature around Råstasjön is green and beautiful. It feels like you are far out in a natural area, and it is fascinating that you are so close to the centre of Stockholm. Råstasjön has been a nature reserve since 2018. There is also the natural monument "Råstahällen", with traces of the inland ice.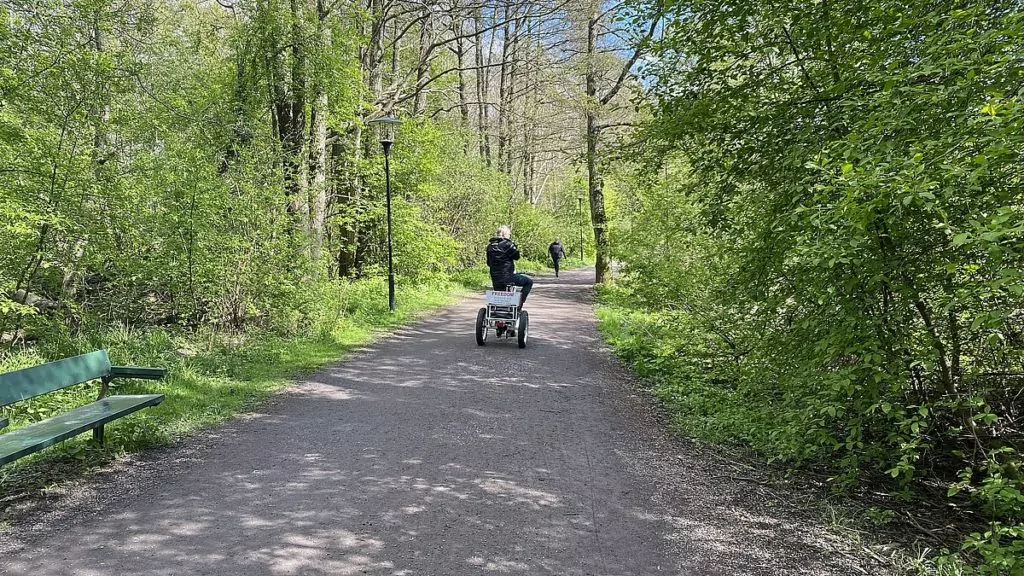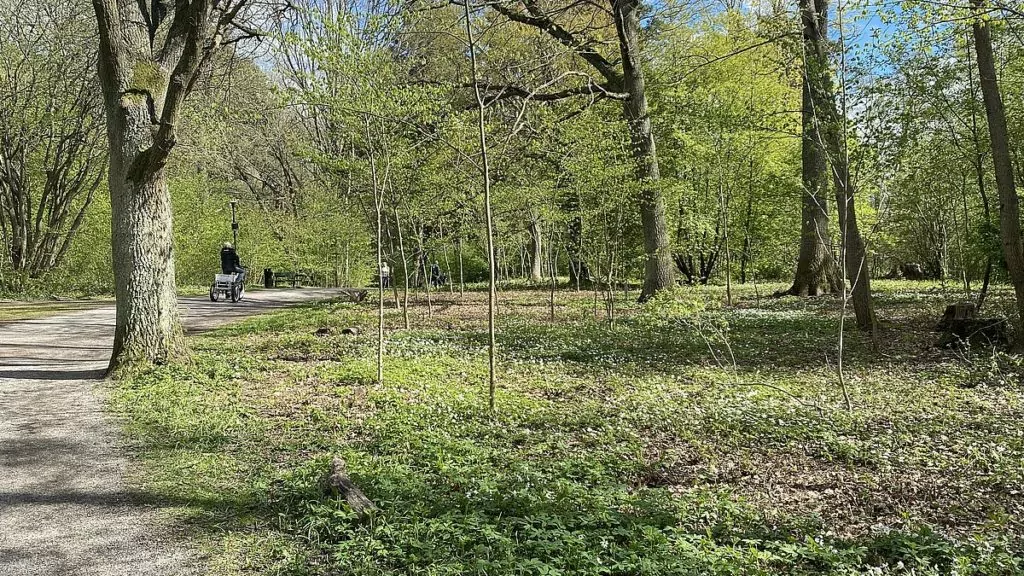 Bird life at Lake Råsta
Lake Råsta is best known for its bird life. There are around 100 species of birds here, and when you approach certain parts of the lake you are greeted by intense chatter. Here you can see, for example, ducks, swans, grebes, swamphens, brown ducks, laughing gulls and reed warblers.
Around the lake, you can also see terns and goshawks and, depending on the season, birds such as herring gulls, nightingales, chaffinches, robins, wrens and herons. The herons live most of the year at Isbladskärret on Djurgården, but move to Solna in the winter. If we understand correctly, the move is partly due to the fact that there is open water here, and partly because they can get food from the city of Solna.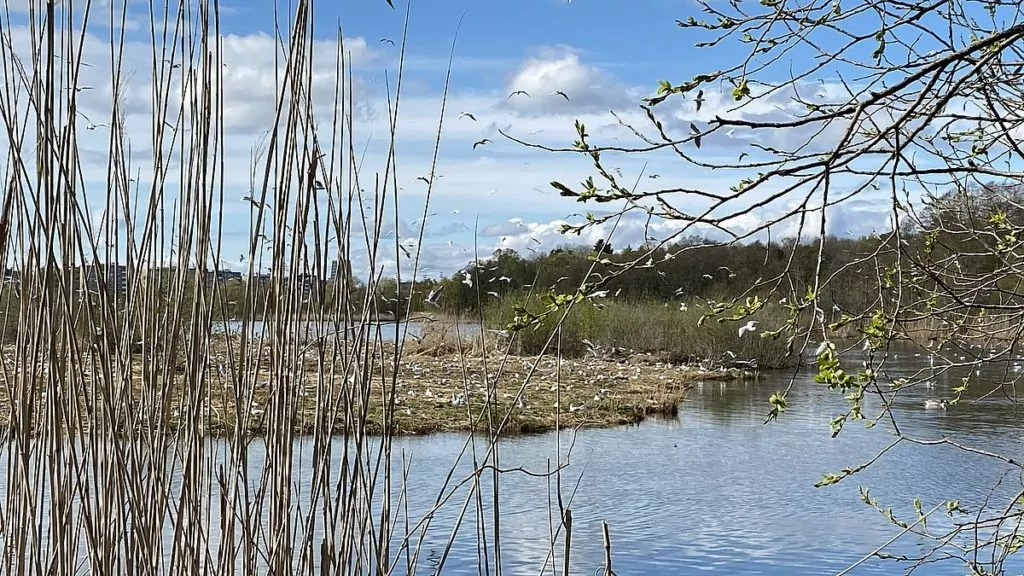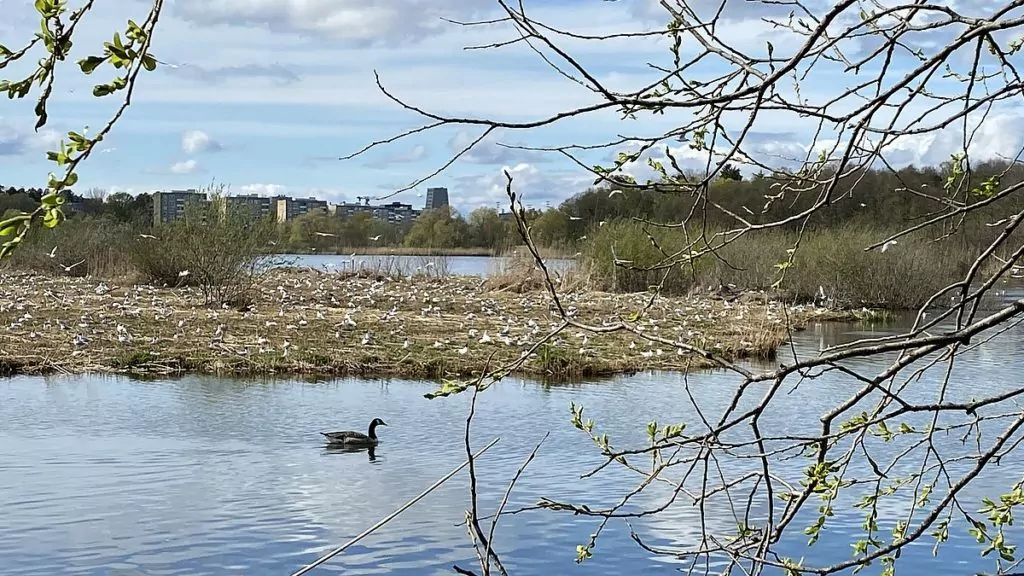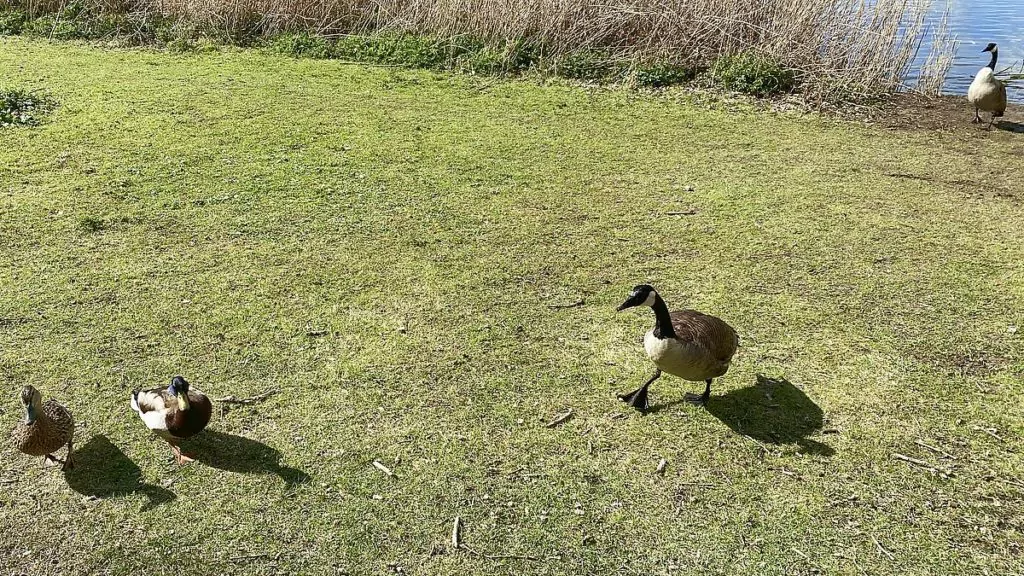 Unexpected insights into Lötsjön and Råsta Lake
While writing this post about Lötsjön and Råstasjön, I found some interesting historical information that I can't help but share.
The old man lived 30 years in a hut
Lötgubben, or Löf as he was really called, lived in a hut by Lötsjön at the end of the 19th century. He had a fireplace and chimney and did not offend anyone, so he was allowed to live here for 30 years, until he died at the age of 70 in 1897.
The Gerd murder took place at Lötsjön
On 1 December 1939, a 10-year-old girl named Gerd Johansson disappeared. Eight days later she was found raped and strangled at Lötsjön. A man was sentenced to ten years of hard labour for the crime. However, critics argued that several of the testimonies were false, and it is unclear whether he was really guilty.
Ostrich farm turned cinema
Råstasjön is located in Råsunda, and in the 20th century it was home to a popular ostrich farm (ostrich plumes were in vogue!). In 1919, Svensk Filmindustri bought the ostrich farm and built Filmstaden, which later became what Råsunda is associated with.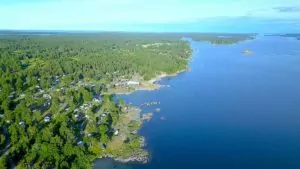 Gräsö is a scenic island, located just outside Öregrund in Roslagen. The island is surrounded by...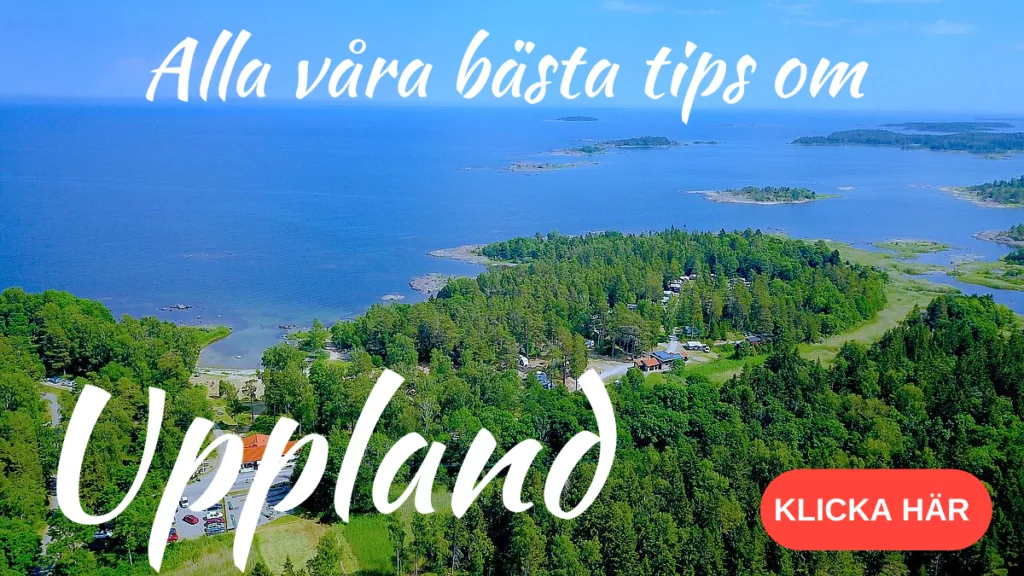 Both Lötsjön and Råstasjön are two super nice lakes and we can highly recommend a visit here. Have you also been here? What do you think?
Facts about Lötsjön
Landscape: Uppland
County: Stockholm County
Municipality: Sundbyberg
Maximum depth: 3 metres
Shoreline: 1.12 kilometres
Catchment area: Åkerström-Norrström coastal area and also Brunnsviken Bay
Islands: 9 small islands of which one is natural
Lötsjön-Golfängarnas nature reserve
Established: 2017
Size: 26.5 hectares
Location: In a valley between two ridges, Tulemarken-Storskogen in the south and Hallonbergen-Ör in the north.
Planning of a park area: Landscape Architect Sven A Hermelin (1900-1984)
Nature: Lake, stream, forest hills and old trees.
Trees: Elm, ash, silver birch, holly, cracked willow, aspen, oxel, rowan, bilberry and sallow.
Plants: Bilberry, dog-axe, meadow fescue, sheep's fescue, sedge, marsh broom, bog myrtle, lily of the valley, bladderwort, eagle's broom, wood sorrel, bilberry, elderberry, beech, white freesia, yellow water lily, torch flower, chickweed, sword lily, cowslip, almond flower, tarweed, ragwort, daylily, beach iris. beach crowfoot, red chervil, beach claw, rosebay willowherb, reed and woodland rush.
Birds: Mallard, wigeon, coot, bearded grebe, laughing gull, brown duck, gadwall, moorhen, barnacle goose, willow warbler, chiffchaff, blackcap, corncrake, starling, thrush and heron.
Fish: Ruda, perch, roach, pike, grass carp and common carp.
Insects: Relict buck, spruce bark beetle, bees, bumblebees and butterflies (peacock butterfly, lesser spotted flycatcher and silver-striped pearl butterfly) as well as dragonflies, damselflies and damselflies.
Read more: You can find more information about the nature reserve at Sundbyberg website.
Activities at Lötsjön
Footpaths: The footpath around the lake is 1.4 kilometres (part of the 5 km long Hälsans stig).
Running competition: Regular "Two Lakes Round" running competition
Bangolf: Sundbybergs BGK, Dimslöjan 2
Football: Bookable football pitches, Dimslöjan 4
Utegym: Lötsjöns Utegym, Vackra vägen
Playground: Lötsjöparkens playground, Storskogen
Dog park: On the footpath between Lötsjön and Råstasjön, near Sjövägen.
Café: Gröna stugan, Ursviksvägen 28
Finding Lötsjön
Car: For example, you can find car parks if you arrive at Lötsjön via the "Vackra vägen" in Sundbyberg.
Municipal: Go to Duvbo metro station in Sundbyberg. From here it is a few minutes walk.
Facts about Lake Råsta
Landscape: Uppland
County: Stockholm County
Municipality: Solna
Maximum depth: 4.3 metres
Shoreline: 1.86 kilometres
Catchment area: Åkerström-Norrström coastal area and also Brunnsviken Bay
Råstajön Nature Reserve
Established: 2018
Size: 40 hectares
Location: Connects in the west to the Lötsjön-Golfängarnas nature reserve in Sundbyberg.
Nature: Deciduous and mixed forest, with old pines and large oaks (up to 100 years old).
Plants: Among other things, the red-listed wood fungus pine shoot.
Birds: There are around 100 bird species here, including ducks, grebes, warblers, lapwings, sandpipers and laughing gulls.
Other animals: Bats (seven species), amphibians, clams and fish (perch, roach and pike).
Read more: You can find more information about the nature reserve at County Council website.
Activities at Lake Råsta
Walking and cycling routes: Nice walking and cycling routes around the lake
Bird watching: There are plenty of birds in Råstasjön. Guided bird walks can also be organised.
Finding Råstasjön
Car: For example, you can park at Friends Arena or Mall of Scandinavia and walk from there.
Municipal: You can take a bus to the "Arenan" stop in Solna. Check buses and times on sl.se