Ängskärs havscamping is beautifully situated on the Hållnäs peninsula in north-eastern Uppland. We camped here for a day and enjoyed the beautiful nature and lovely cliffs by the sea. If you're travelling by motorhome and prefer to stay on a pitch, there are several to choose from nearby.
Ängskärs sea campsite in Uppland
Ängskärs havscamping is beautifully located in the middle of Ängskärs nature reserve, with a lovely view of the sea. This was a campsite that suited us: just the right size and with modern and fresh services. The campsite is also surrounded by fantastic nature.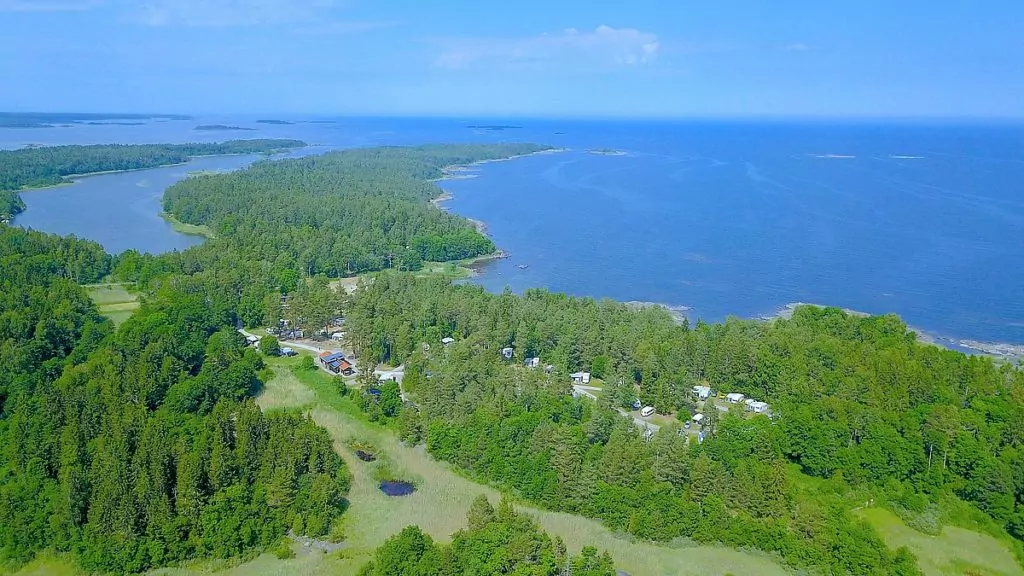 The campsite is located in Tierp municipality, and you get here by turning off in Tierp towards Skärplinge, and then continuing straight east towards the coast.
Beach ...
There is a nice and child-friendly little beach in the campsite area, which almost looks like a small lagoon. When we arrived it was almost 30 degrees, so swimming was of course popular.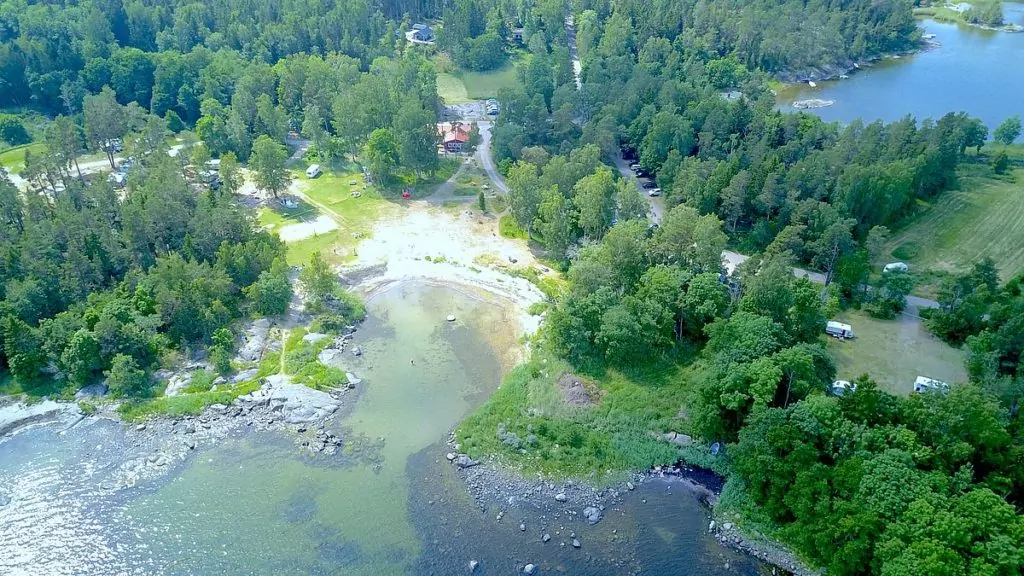 ... and rocks
Most of the coastline along the rest of the campsite is lined with cliffs. Truly magically beautiful! We went for a walk here in the evening, and it was really nice even though it was getting cloudy.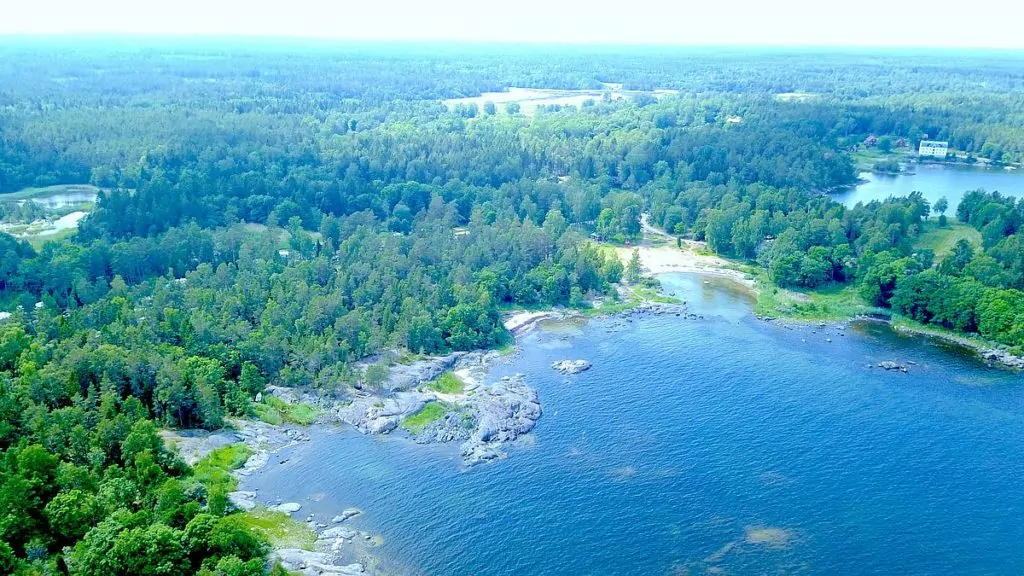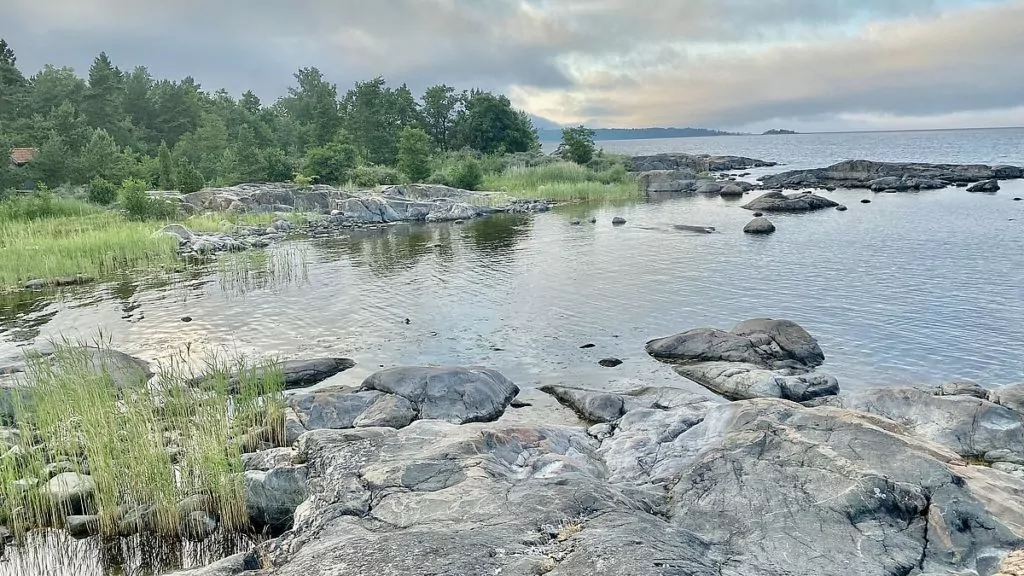 A gate we passed between the campsite and the cliffs said that you can meet sheep. We did not, but a group of goats suddenly appeared in the tall grass.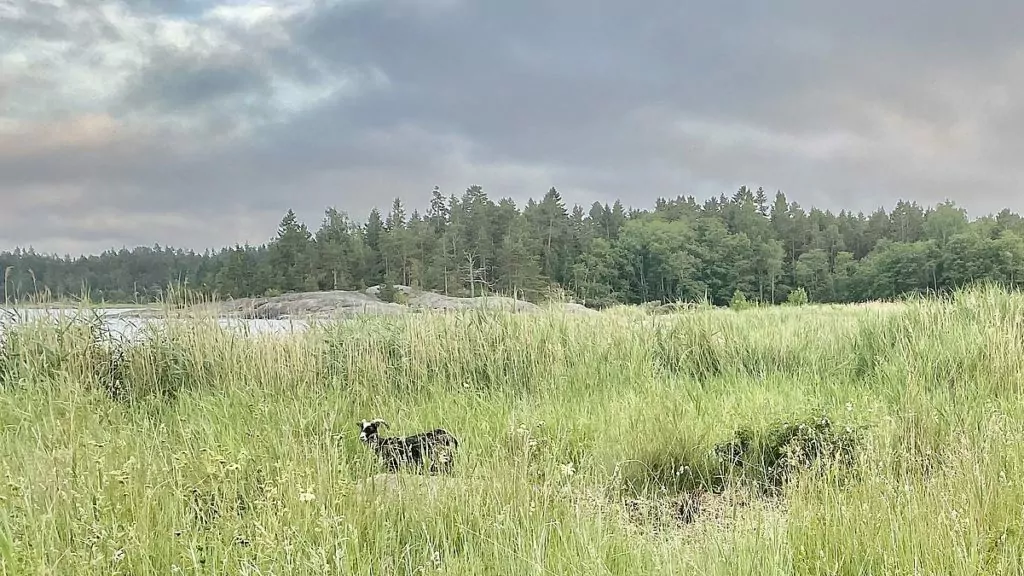 Two nature reserves
Ängskärs havscamping is located in the middle of Ängskärs nature reserve, and right next to it is Bondskärets nature reserve. We made a trip with the electric bikes to discover the area, but there were no forest walks right now because we thought it was too hot.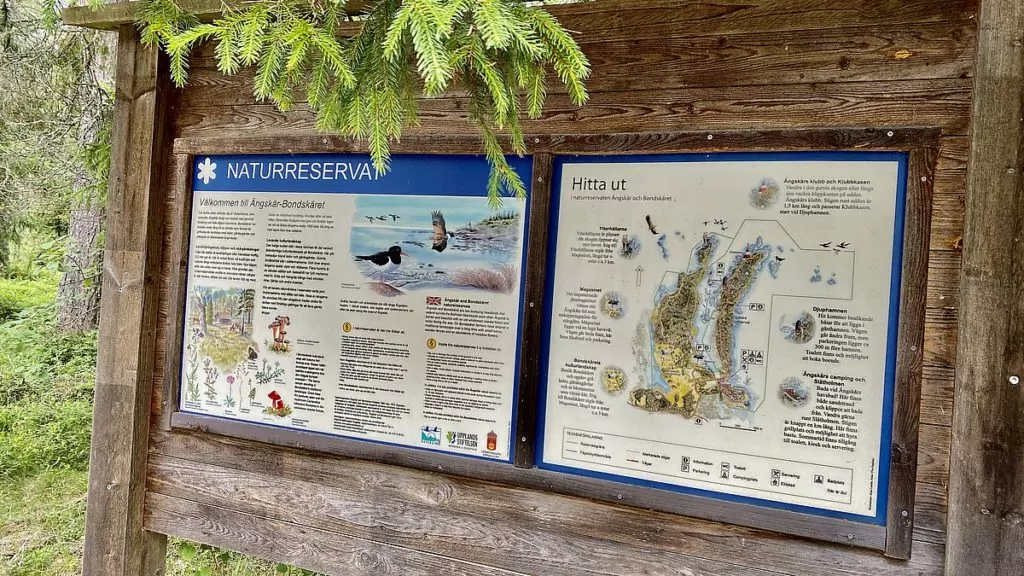 A wonderful day at Ängskär's sea campsite
We had a really nice day at Ängskärs havscamping. In addition to walking and cycling, we talked to the nice longshoremen (who of course know everything about the area!) and gasped in the shade. In the evening Peter cooked veal fillet with new potatoes, pepper sauce, asparagus and other vegetables. Yes, I know I'm being spoilt!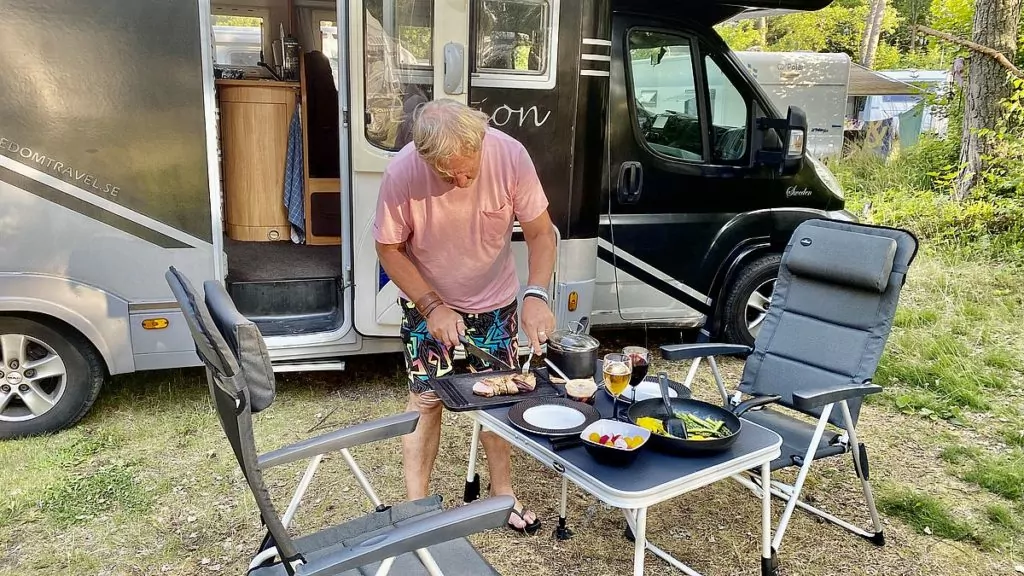 Pitches in the vicinity of Ängskärs havscamping
Are you travelling with a motorhome and prefer a pitch to camping? If so, you have several options in the area. Firstly, Ängskärs havscamping has a small grass pitch on the edge of the campsite, where you are without electricity.
If you go a little way out on the Ängskär peninsula, you will find a small campsite. There are mostly long-distance caravans here, but there are also some pitches for motorhomes right by the water. Nice!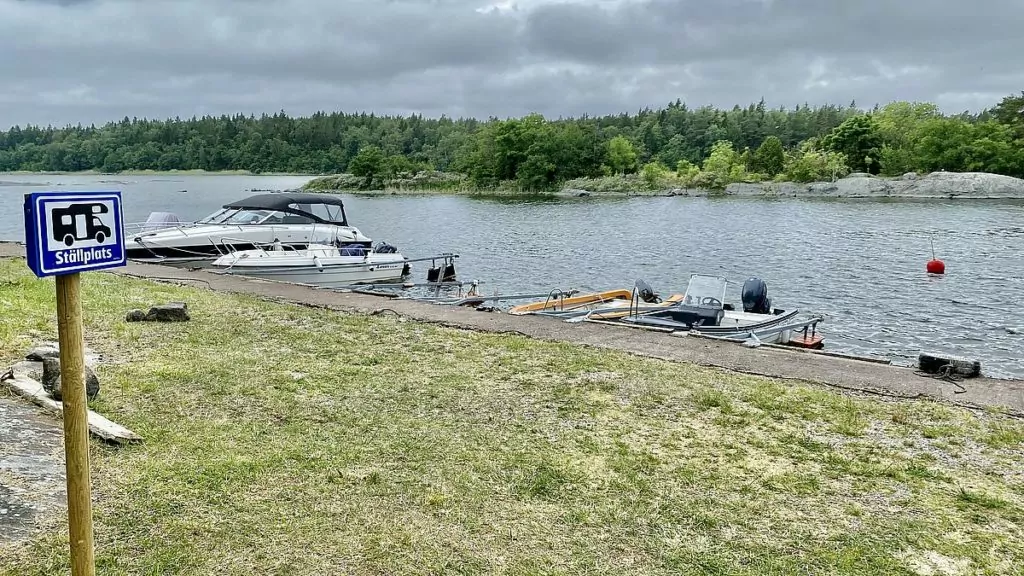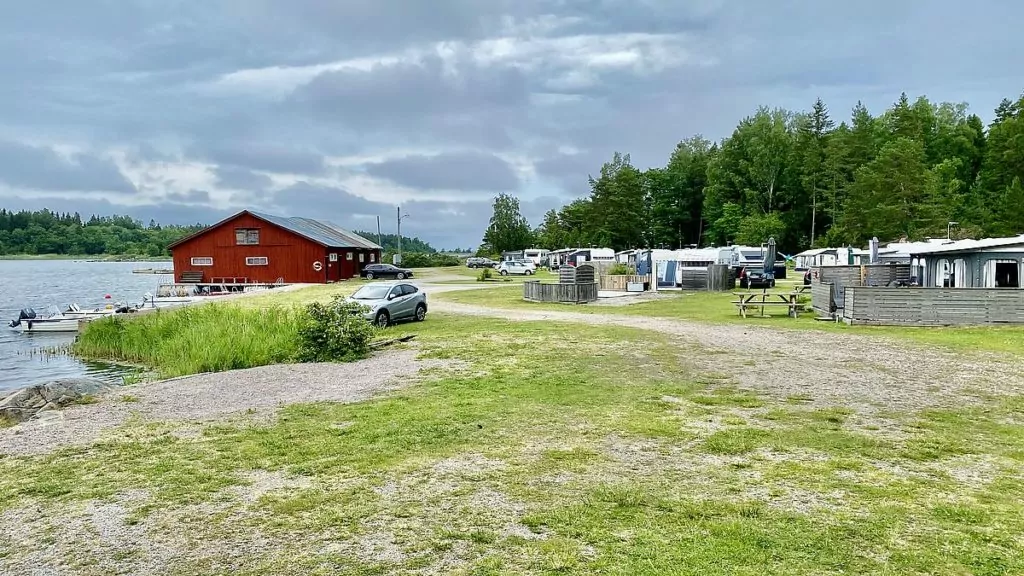 If you continue a little further, you come to the restaurant Kolhuset, where you sit beautifully by the sea and can order things like baked potatoes with shrimp scrambles or toast skagen. They also have live music some evenings in the summer, we were told by a motorhome driver who stayed here overnight. Because yes, there is also a caravan park here.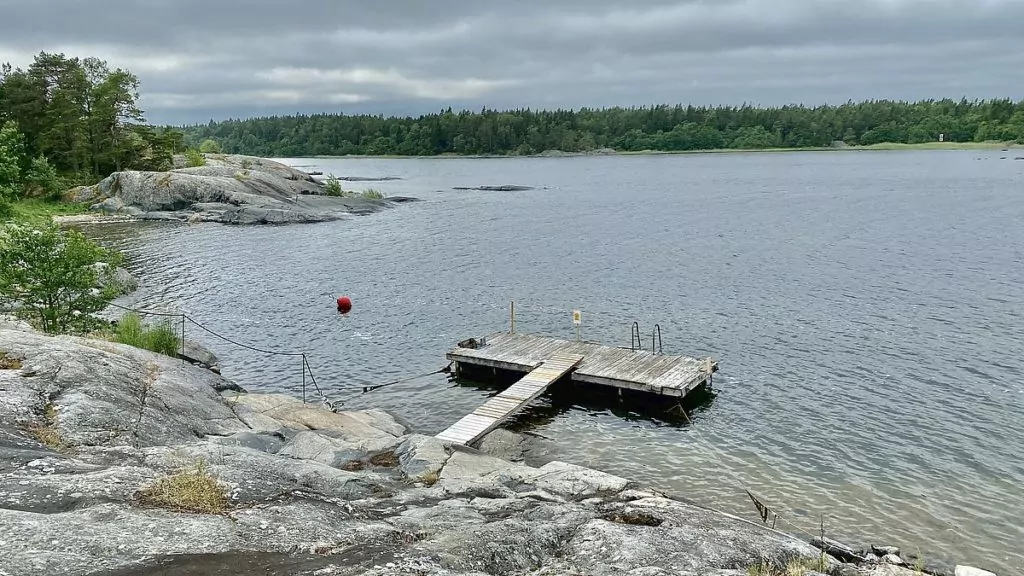 We were really pleased with our visit here and can highly recommend the area, whether you prefer camping or pitching.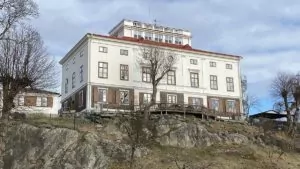 Huvudsta farm in Solna is located a short walk from the marina where we live. We are...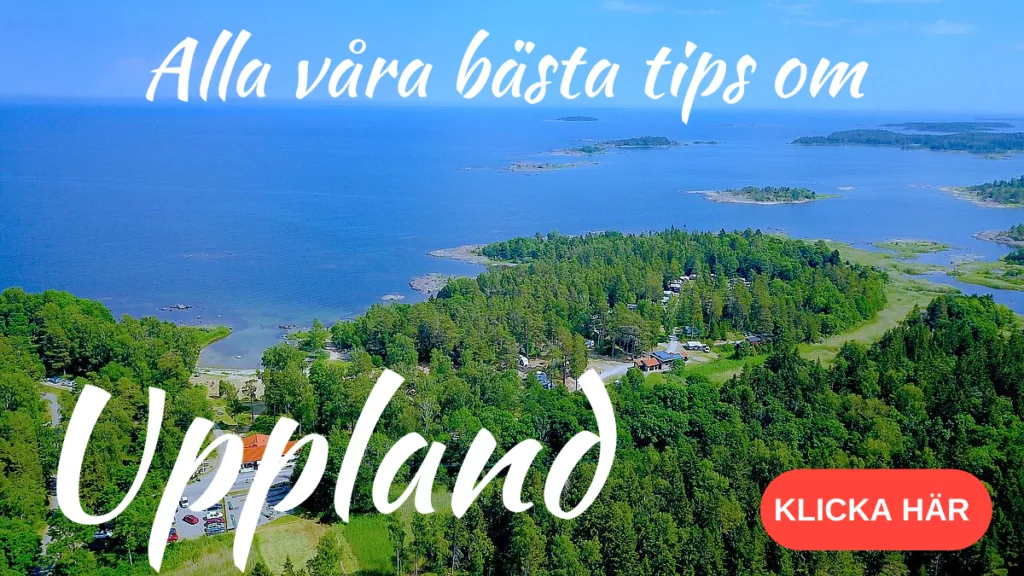 Have you been to Ängskärs havscamping in Uppland? Or can you suggest some other places in the neighbourhood? Please tell us!
Facts about Ängskärs havscamping
Address: Ängskär 304, 819 64 Hållnäs
Location: On the Hållnäs peninsula in north-eastern Uppland.
Camping plots: 65 pitches for caravan or motorhome, of which 62 are electric.
Cottages: Three camping cabins of 16 square metres.
Tents: Tent site for about 20 tents near the reception building.
Service: Fresh service building, reception, restaurant, mini-shop and dog pool.
Activities: Child-friendly beach and crazy golf. There are sea cliffs and a wood-fired sauna on the headland outside the campsite. The campsite is located in the Ängskär nature reserve and close to the Bondskär nature reserve. About 1.5 km from the campsite there is a guest harbour and the restaurant Kolhuset.
Opening hours: The campsite is open all year round. For exact opening hours see the Upplandsstiftelsens page about the campsite.
Prices: We paid 295 kr/day including electricity in the high season 2020.
More info: You can find more information at The Uppland Foundation.
Find the Ängskär sea campsite
Car: Take the E4 motorway towards Tierp, then continue towards Skärplinge and then towards Ängskärs havscamping.