Here are three great restaurants in Riga! It is with fascination that I realise how quickly this city has developed. I first visited Riga more than 20 years ago. Not long after Latvia gained independence from the Soviet Union, ordering food in restaurants was often met with "sorry, we're out". Today, visiting the foodie city of Riga is a completely different experience. Modern Latvian cuisine makes the most of the country's local ingredients, while the chefs are creative and make eating out a real experience.
Three great restaurants in Riga, Latvia
Today we will present three really good restaurants in Riga. But don't think that it stops here - soon we will tell you about the two best restaurants in Riga. Believe it or not, there will be even better! Latvian cuisine delivers, so to speak.
Restaurant Valtera
Restaurant Valtera serves modern Latvian cuisine with ingredients from local producers. Chef Valters Zirdziņš is constantly changing the menu depending on the season and what ingredients are currently available from local farmers, fishermen and hunters. The food was very good and the fact that it was locally produced through and through became apparent when we tried to order black tea - we couldn't "because black tea doesn't grow in Latvia"! This we ate:
Appetiser: Pumpkin and ginger soup with pieces of black pudding
Main course: Veal cheek with carrot puree, haricot verts and reduced broth sauce
Dessert: Sea buckthorn pancakes with chocolate and chamomile ice cream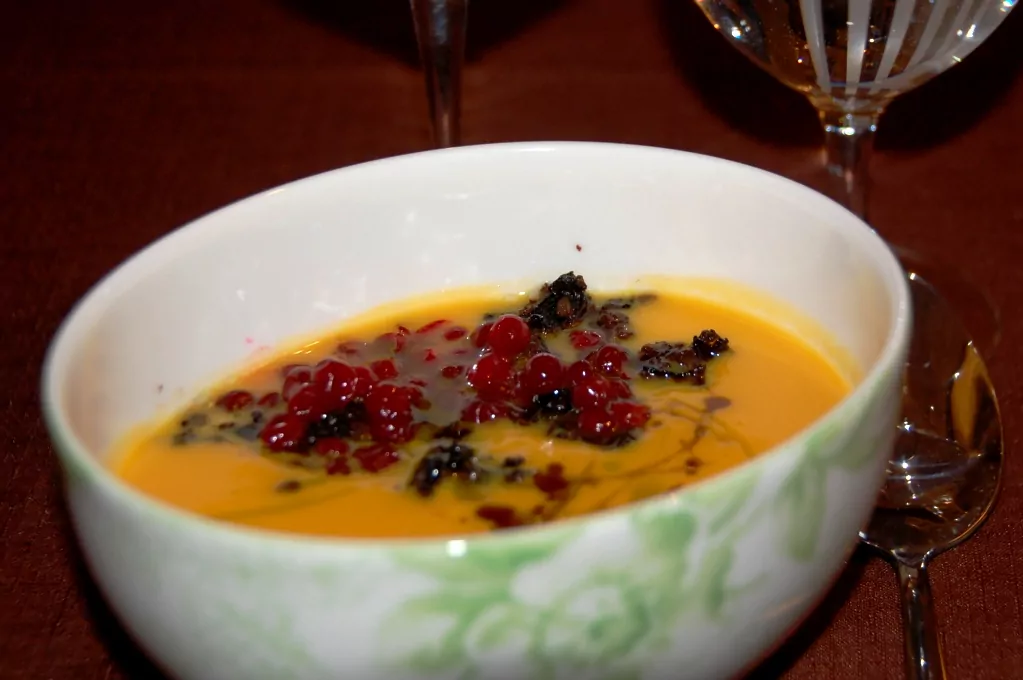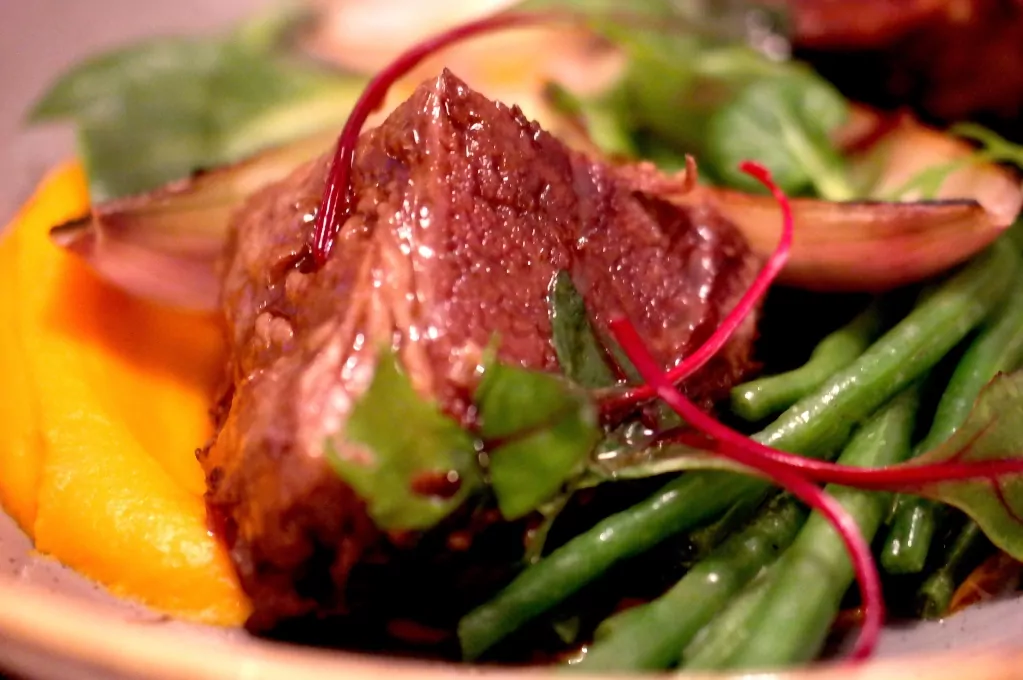 Restaurant Muusu
Restaurant Muusu has a clean stylish Nordic interior and serves modern European and Latvian food, signed by chef Kaspar Jansons. We were seated under an amazing panoramic skylight and the food was served neatly at the table. When it was time for the starter soup, we were given deep plates of mussels and smoked salmon, and the soup was then served directly at the table from a pitcher. This is what we ate:
Appetiser: Smoked salmon soup with mussels and herbs
Main course: Baked rabbit flavoured with apple cider and mustard seeds (Helena)/Cornmeal casserole with pears, almonds and blue cheese (Peter).
Dessert: Carrot cake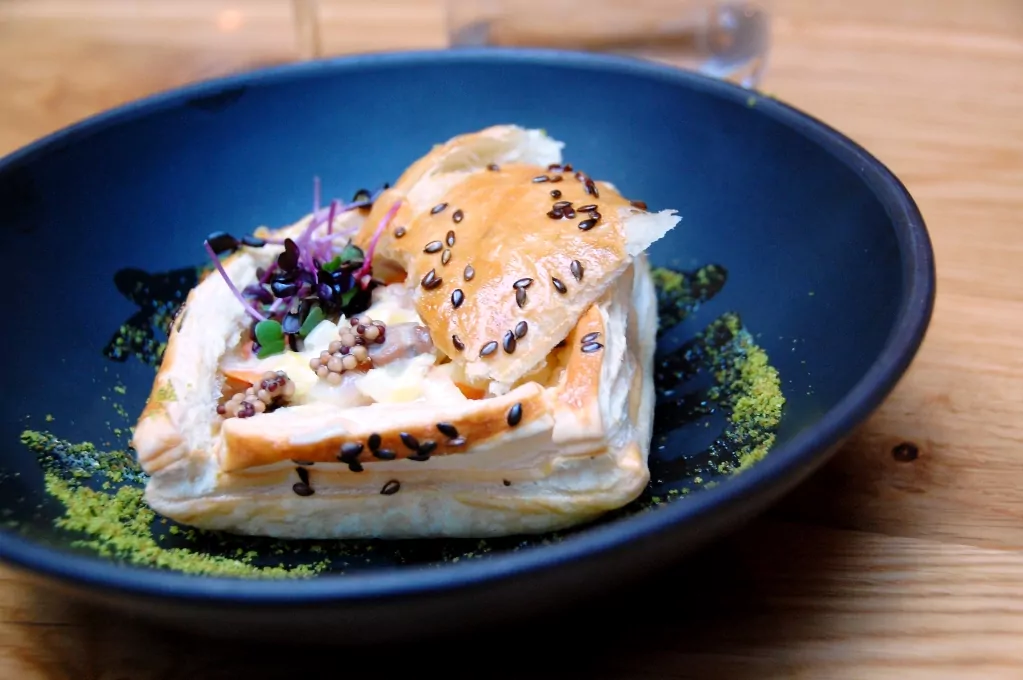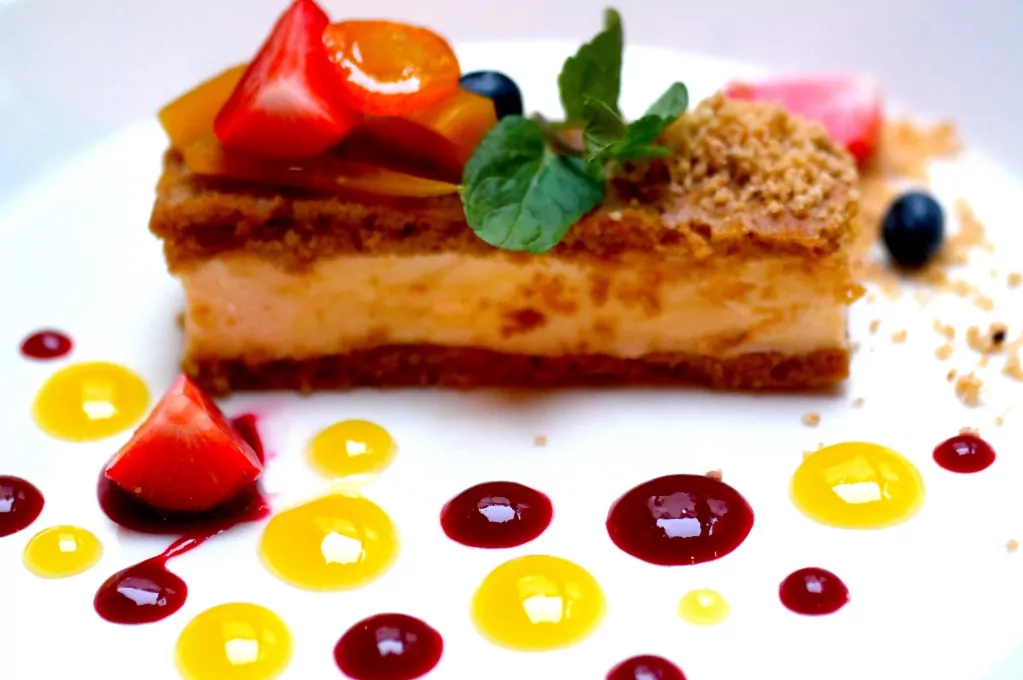 Restaurant Kolonade
Restaurant Colony is located in the centre of town, close to the Opera House and the Freedom Monument, in a small building with columns. When you walk in, it feels a bit like entering an outdoor pavilion, yet it is cosy and comfortable. Chef Māris Jansons is behind the exciting menu of modern Latvian food. This is what we ate:

appetisers: Small blueberry yoghurt
AppetiserCreamy tomato soup with mozzarella cheese
EntreeFruit sorbet with granola
Main course: Pressed pork with red cabbage puree, pickled onions and thyme sauce
DessertCrème brulée with cranberries