Renate Sandvik is an adventurous girl from Norway who does not hesitate to travel to exciting and different destinations. She has so far travelled to over 70 different countries on 6 different continents. She has visited exciting countries such as Nepal, Burma, Sri Lanka, Bolivia, Georgia and Armenia. Travelling by plane, car, train or boat, Renate does not hesitate to go camping, cycling, hiking, horse riding or other adventurous activities.
Renate Sandvik writes inspiringly about her travels on her beautiful travel blog. Renate's travels where you can also enjoy her beautiful travel photographs.
Can you tell us a bit more about yourself and what you do when you are not travelling?
I come from the city Bodø just above the Arctic Circle in Norway. I am currently doing a master's degree in archaeology, and I also work in a nursing home to finance my life and travelling. When I'm not travelling, I spend much of my time in the beautiful nature of Norway and love to go hiking, both with and without the tent on my back. It basically gives me the same sense of freedom as travelling abroad.
What sparked your interest in travelling?
I think my interest in travel started before I had even travelled much myself. My family did a lot of driving around the northern and western parts of Europe when I was younger, but a lot of the inspiration to see the world came from films and documentaries on TV.
When I went on my first trip outside Europe, to the United States, with a friend and her family when I was 17 years old, it really 'clicked'. I was bitten by the travel bug. It was a magical feeling to breathe in the air from the other side of the globe and see what you had previously only seen on film. I had an insatiable appetite to see what else was out there.

Tell us about 3 great travel destinations that you think more people should experience!
What a difficult question! There are so many places I want to tell you about, hehe. But I can try to choose three, all of which are relatively close to Scandinavia (not very long travelling time). Georgia I think it is a very exciting country, which many more people would probably be interested in visiting. Fantastic nature and an exciting culture linked by several peoples. Moreover, the wine culture is something else!
Sri Lanka I just visited and it struck me how incredibly diverse this little country is. It has almost everything! Beaches, dramatic mountains, rice paddies, tea plantations, cool (and very cheap) train rides, whale watching, diving, snorkelling, countless temples and ancient monuments, safaris where you can see elephants and leopards, and so on.
Albania is also a country I enjoyed very much. The country is very cheap and offers great nature and exciting history. Moreover, the beaches are supposed to be absolutely fantastic, but unfortunately I did not get to visit them myself. In addition, I can quickly list Armenia, Bolivia, Kosovo and Romania as fantastic countries I think more people should visit.
Has any trip had a particular impact on you as a person? Tell us about it!
Basically, I think all the travelling I do changes me a bit. I love travelling to new places, and it also challenges you and takes you out of your comfort zone. Myanmar (Burma) is probably one of the countries that has influenced me the most. It was one of the first countries outside of Europe that I went to on my own, and the infrastructure was still quite poor then. I had to rely on complete strangers over and over again to get around the country.
It went just fine, and it's so good to think about how many kind, warm people are out there. People who barely own the clothes they are standing in, but still open their home to wild strangers. Who sincerely do everything they can to help you, a person they have met only minutes before.
That trip really opened my eyes to how good the world really is, as opposed to what you hear so much about in the media (and of course there is a lot of evil too, as we've realised lately, but you still can't forget all the others out there - those who live to make the world a better place).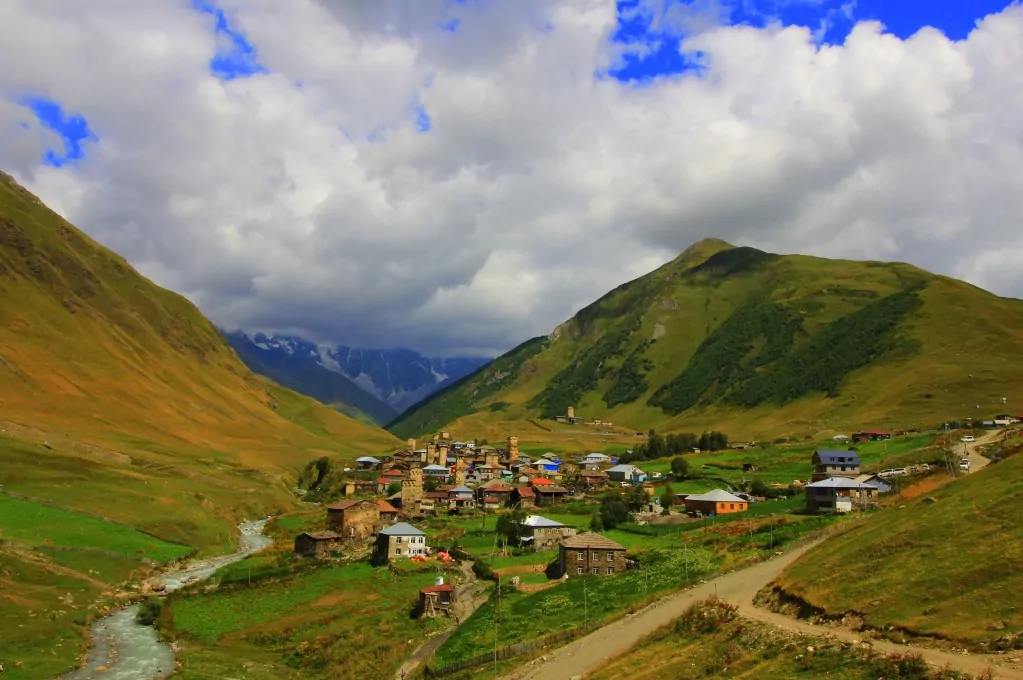 Have you had a mishap during one of your trips and how did you solve it?
In fact, travelling has often gone wrong. But perhaps the best example is from Venezuela, when my ex and I landed on the island of Isla Margarita in the middle of the night, with no local currency and none of the ATMs working. We couldn't speak Spanish either, but somehow managed to communicate that we needed to get to our hotel on the other side of the island, stopping at an ATM on the way.
We also rented a moped on the island and managed to puncture it on two separate occasions. Both times as it was getting dark and we found ourselves in no man's land. Both times we were terribly distressed, but were rescued by helpful locals who also refused to accept payment for patching up the moped and giving us a lift.
Fortunately, I've never had any major accidents while travelling, but if it does happen, there's really not much you can do other than trust the locals to help, and of course have good travel insurance before you leave.
Many people may think that travelling is always a walk in the park, but of course it's not. You encounter at least as much adversity as the opposite. But you do that in life too, so it's basically naive to think that it's not like that when travelling. Fortunately, the positive experiences always outweigh all the negative ones, and the adversity has never made me doubt whether I should travel again. That desire will probably never go away.
How do you finance your travelling and what are your best tips for keeping your budget down?
As I said, I work in a nursing home and I don't have any big expenses as I don't have a family yet. I also spend a lot of time planning my trips to make them as cheap as possible. Also, I don't spend much money when I'm in Norway. For example, I shop at sales, buy second-hand furniture, don't go out much, buy alcohol at tax-free shops, rarely eat out and so on. I prioritise spending money on travel, so I tend to live more frugally at home.
What's more, you often get your experiences abroad much cheaper than at home in Norway anyway. As long as you sign up for the email newsletter, you get good access to cheap flights and hotels. I am basically just a student, and when I manage to travel abroad 5-10 times a year, there are probably many others who can also do it just by prioritising differently and saving better.
What are your travel plans for 2016?
I actually don't have any booked trips yet for 2016, but that will probably change soon, hehe. Cuba, Central America and Central Asia are places that have been on my wish list for a long time, so I'll probably look into travelling there first. Otherwise, I am so pleased to have finally visited countries like Australia, Georgia, Armenia, Indonesia, Sri Lanka and Japan this year, countries that have long been on the wish list, so I have good faith that 2016 can also be a great travel year! Time will tell :).
Finally, a question we ask everyone we interview: What is your dream destination?
Oh, Easter Island! This small, mysterious island in the middle of the Pacific Ocean has long been the ultimate destination for me. Its location makes it both difficult to access and expensive, so it's not a place I think I'll be able to visit anytime soon. But it will always be at the top of my travel wish list! Let's just hope that the opportunity arises one day ...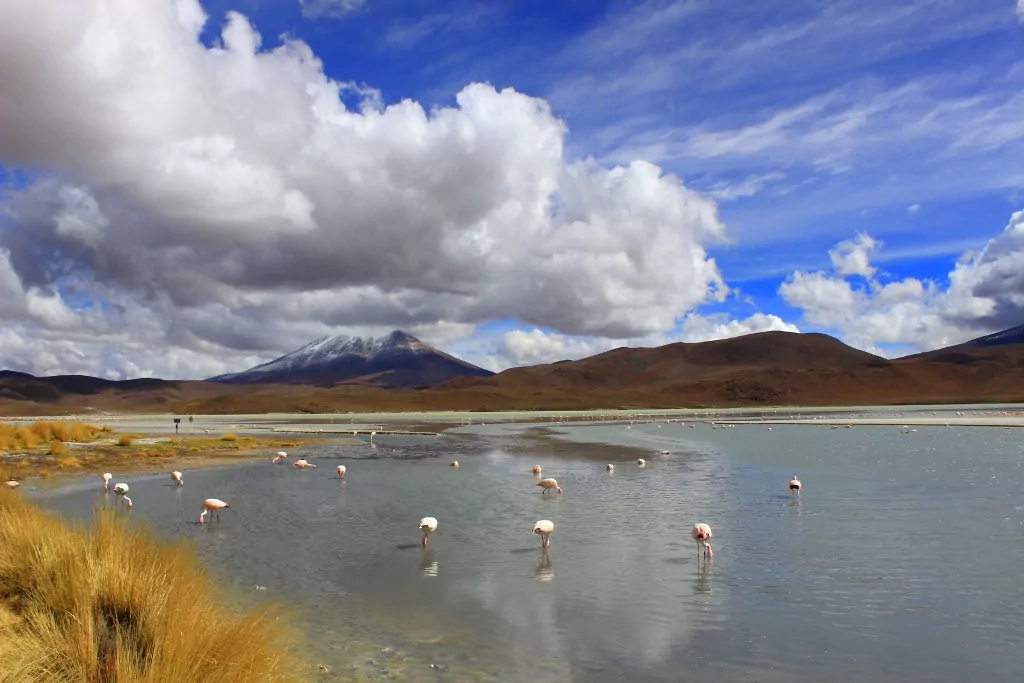 Thank you Renate Sandvik for sharing your experiences and thoughts!