What is New Year's food? And what is traditional to eat on New Year's Eve? We've done some research and looked at recipes, and found a bunch of dishes that are common for New Year's Eve. Now we're curious to know - what will be on your New Year's Eve plate tonight?
New Year's food in the past
Nowadays, New Year's Eve is a night when many people eat extra festive food, such as fillet of beef or lobster. However, it hasn't always been this exclusive. According to Nordic Museum well into the 20th century, the New Year's menu was a repetition of Christmas food. As late as 1970, Tore Wretman suggested the following Beef Stroganoff as a New Year's menu, which many people today would consider far too mundane a dish for New Year's Eve.
New Year's food today
New Year's Day food often aims to be as festive as possible. If there's any day of the year to treat yourself to something luxurious, it's that day.
New Year starters
When you google appetisers for the New Year's soup you get lots of different creative suggestions. Many starters, for example, are variations on:
Prawn cocktail
Lobster au gratin
Blinis with caviar/salmon roe
Scallops
Toast Skagen
Crayfish or lobster soup
Split pea or artichoke soup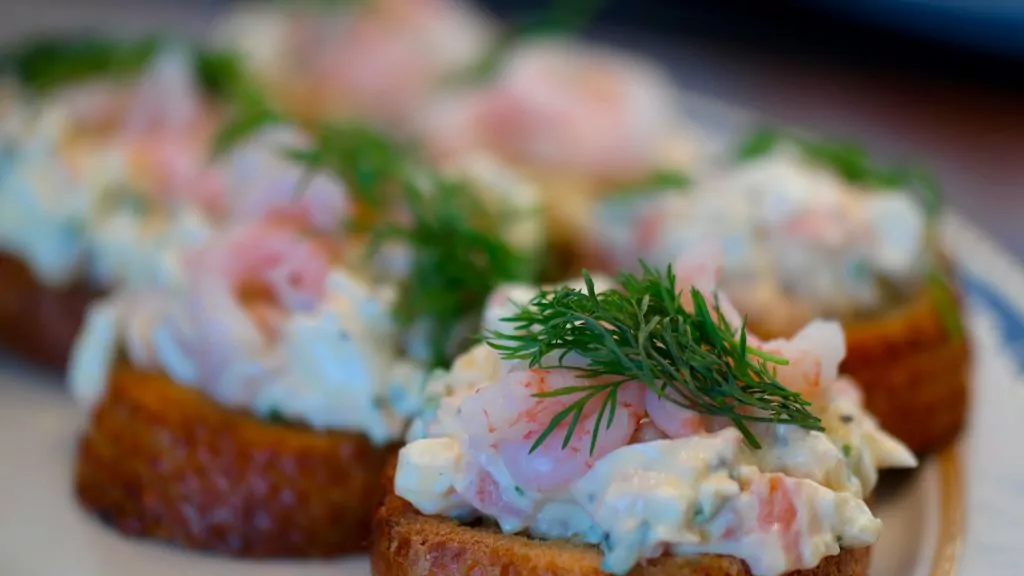 Main courses on New Year
When looking for recipe suggestions for Main courses of the New Year's menu you often get festive suggestions, such as:

Pork fillet
Fillet of beef or veal
Rack of lamb, roast lamb or fillet of lamb sirloin
Roe deer steak or roe deer tenderloin
Duck breast
Lobster au gratin
Cod back
Halibut or sole
Fish and seafood stew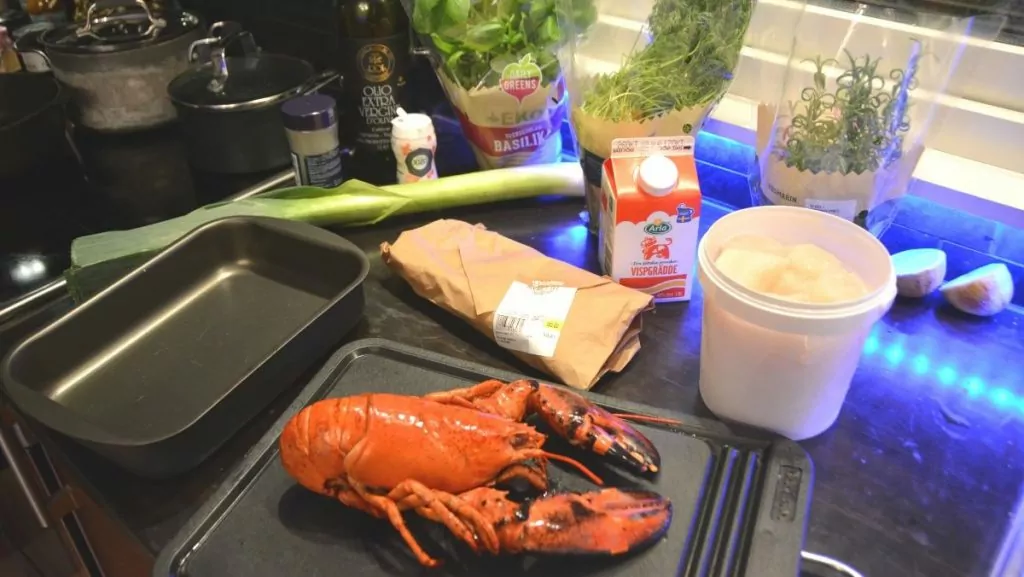 New Year desserts
With regard to Desserts for New Year's Eve celebrations you can serve anything from classics to more creative creations. Here are some examples of desserts, which can be varied endlessly:
Tiramisu
Perfect
Crème brûlée
Chocolate mousse
Pannacotta
Chocolate fondant
Cheesecake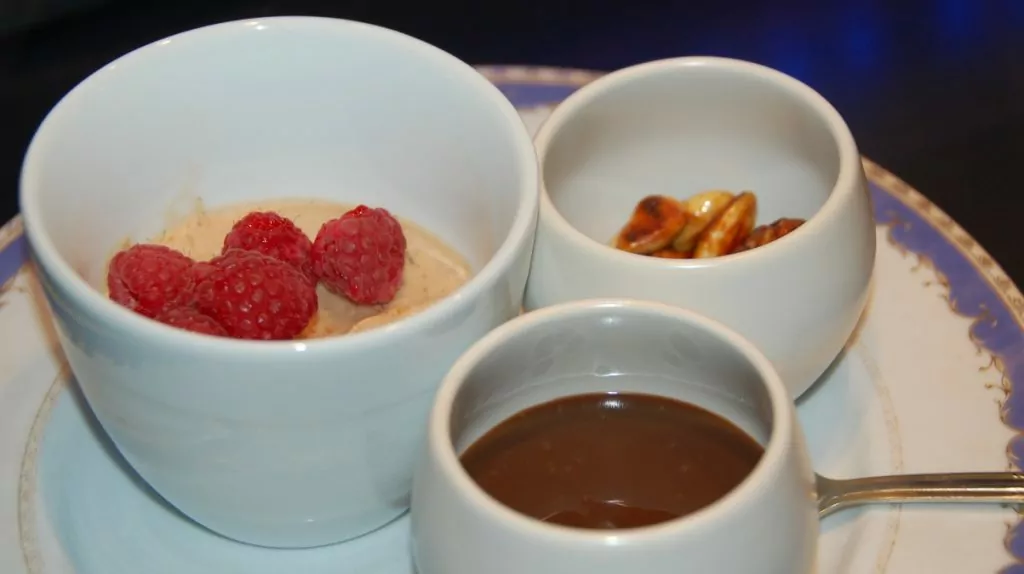 New Year food for vegetarians
What if you are a vegetarian? Today, there are plenty of recipe ideas for those who don't want to eat meat. Here are some examples of vegetarian main courses for the New Year:
Vegetarian lasagne
Pasta or ravioli with mushrooms
Risotto with truffles, mushrooms or asparagus
Halloumi
Oven baked/grilled portabello mushrooms.
Vegetarian Wellington
Oven baked cauliflower, beetroot or pumpkin
Oumph Bourguignon
Vegetarian steaks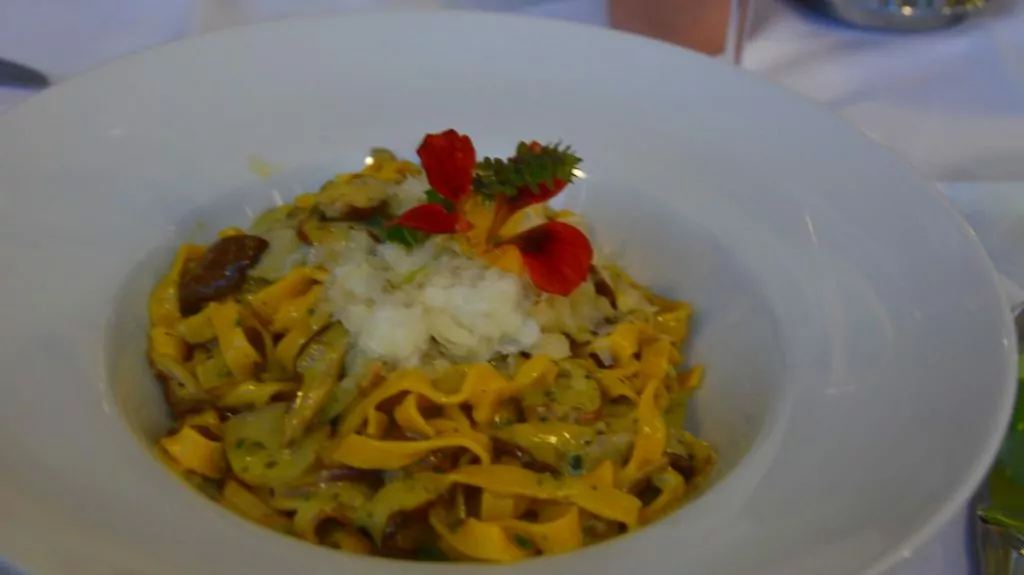 Our 'traditions' for New Year's Eve food
Just as with Christmas, you can probably say that we have no tradition at all. Sometimes it is super luxurious New Year's food, like when you were invited to "New Year's Eve Dinner Deluxe" 2016. Other times it's extremely simple, like when we ate fast food and drank coca cola on New Year's Eve in Eilat, Israel in 2017.
This year we are invited to Peter's brother's table, and we will also contribute to the menu. We will tell you more about this later.
What do you usually eat on New Year's Eve?
Do you have any traditions when it comes to New Year's food? What do you usually cook or eat? What will be on your plate tonight?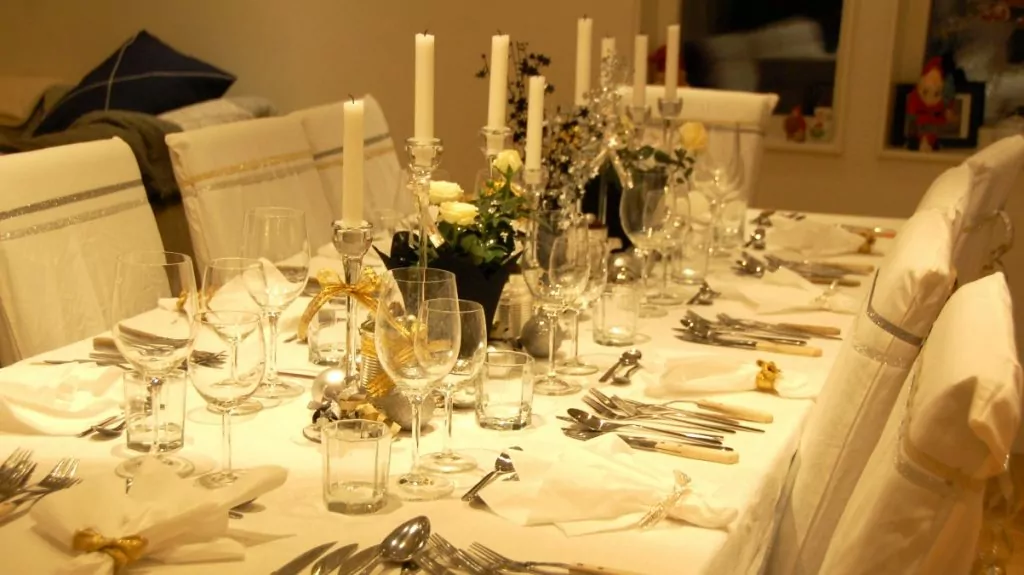 Wishing all readers and friends a Happy New Year!