Pafos is beautifully situated on the coast of Cyprus and boasts a UNESCO World Heritage Site. It is home to famous royal tombs and well-preserved historical mosaics. You can also enjoy sun and sea, golf and good food.
Pafos in Cyprus
We visited Pafos in Cyprus during a press trip in November and it was a wonderful meeting that offered everything from beautiful moments in the sun to interesting historical sights.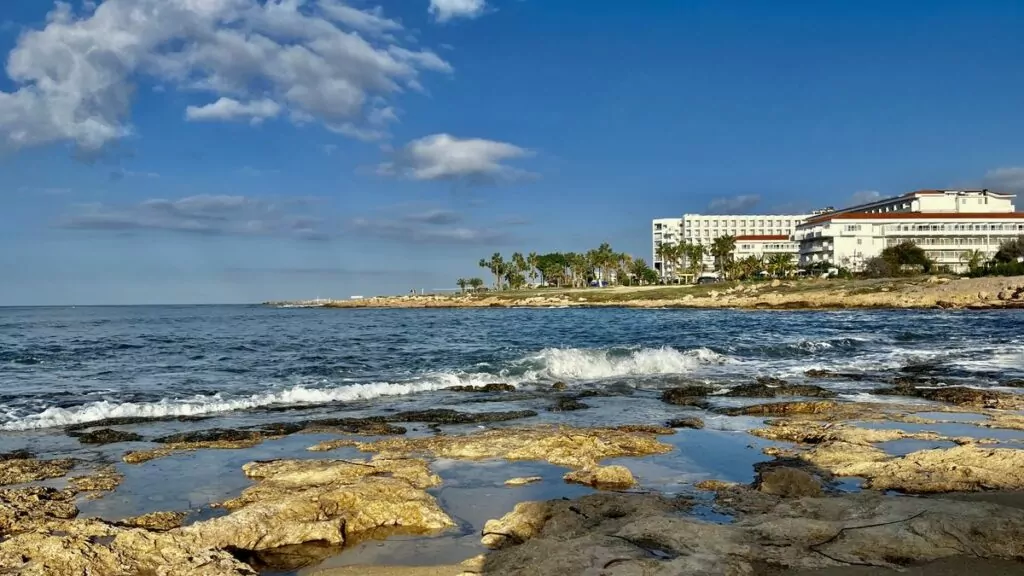 Paphos is located on the coast, at the south-west end of Cyprus.
Pafos harbour
Paphos harbour is a cosy area with boats, restaurants and a palm-fringed promenade. Right next to the harbour is the entrance to the Paphos Archaeological Park.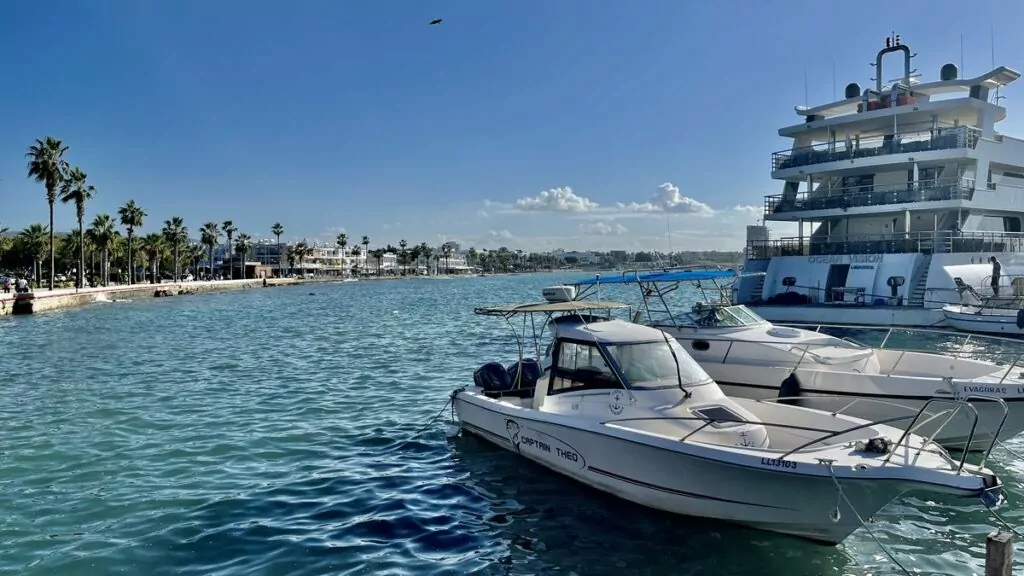 Paphos Archaeological Park
While in this part of Cyprus, you won't want to miss visiting the Pafos Archaeological Park, which is one of the most important archaeological sites in Cyprus and has been a UNESCO World Heritage Site since 1980.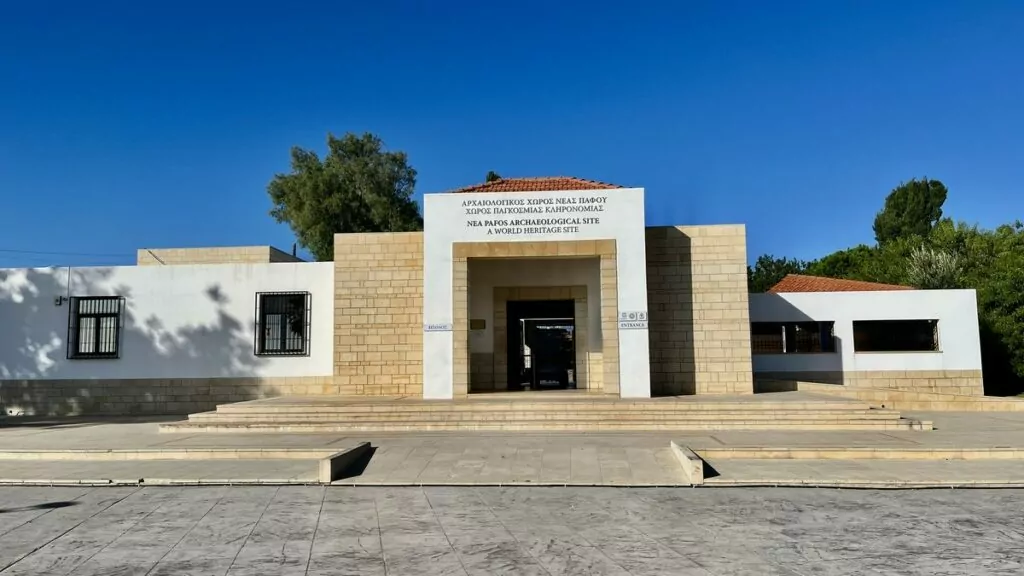 The park includes sites and monuments from the 3rd century BC to the Middle Ages, most of which date to the Roman period.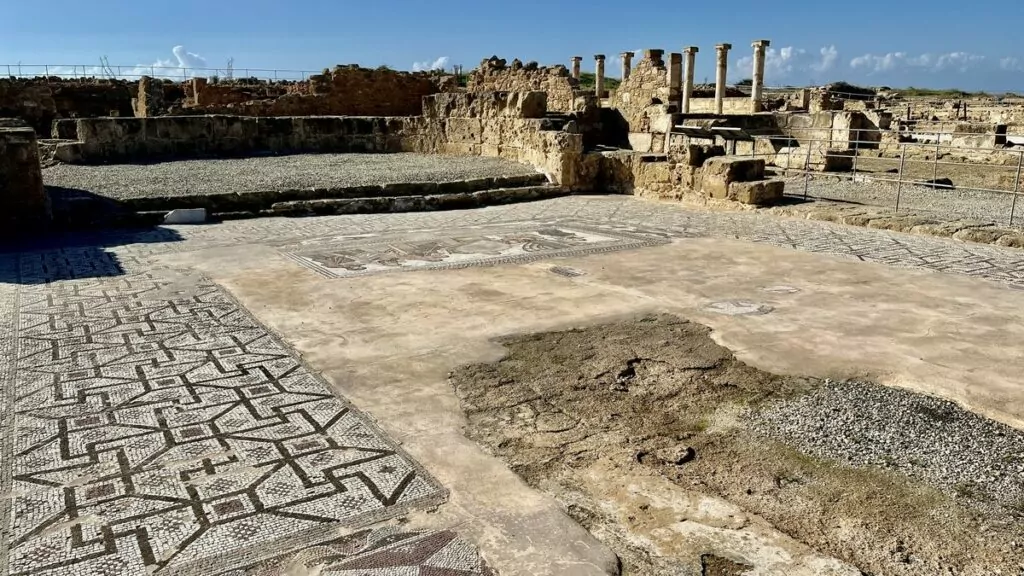 Perhaps most impressive are the incredibly well-preserved mosaic floors in the ruins of four Roman villas: Dionysus, Theseus, Aion and Orpheus. The mosaics depict various scenes from Greek mythology and have a lot to say about how people lived here way back when.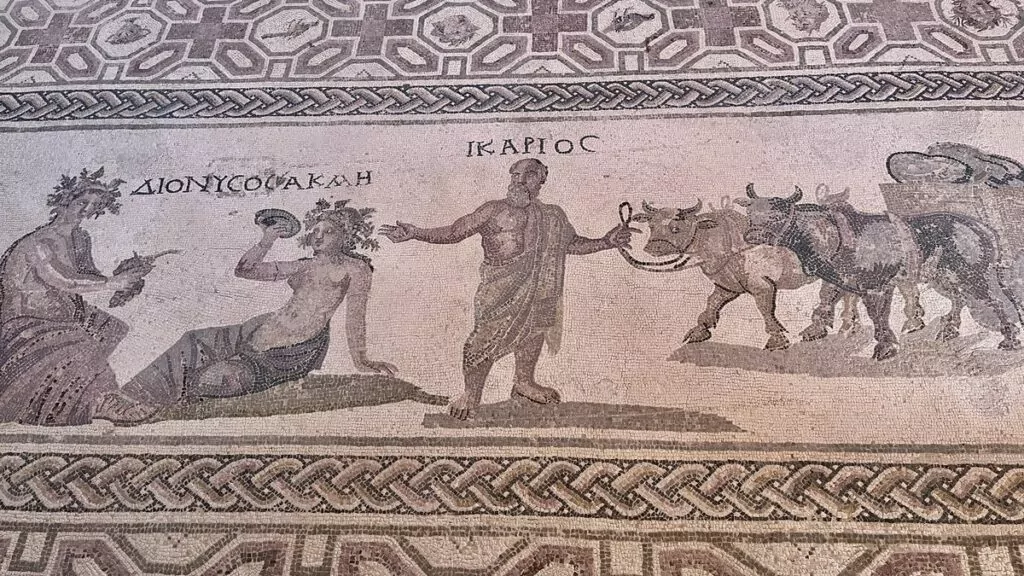 We were fascinated by a large mosaic telling the story of when the hero Theseus came to kill the monster Minotaur in a labyrinth in Crete.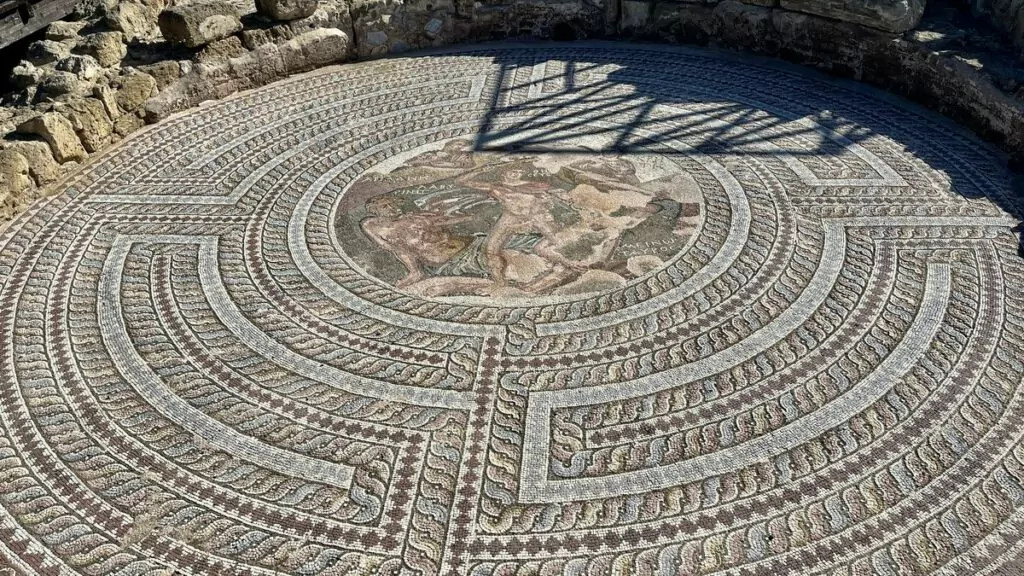 It was also great to see the detailed and colourful mosaics in Aion's house. What a work of art!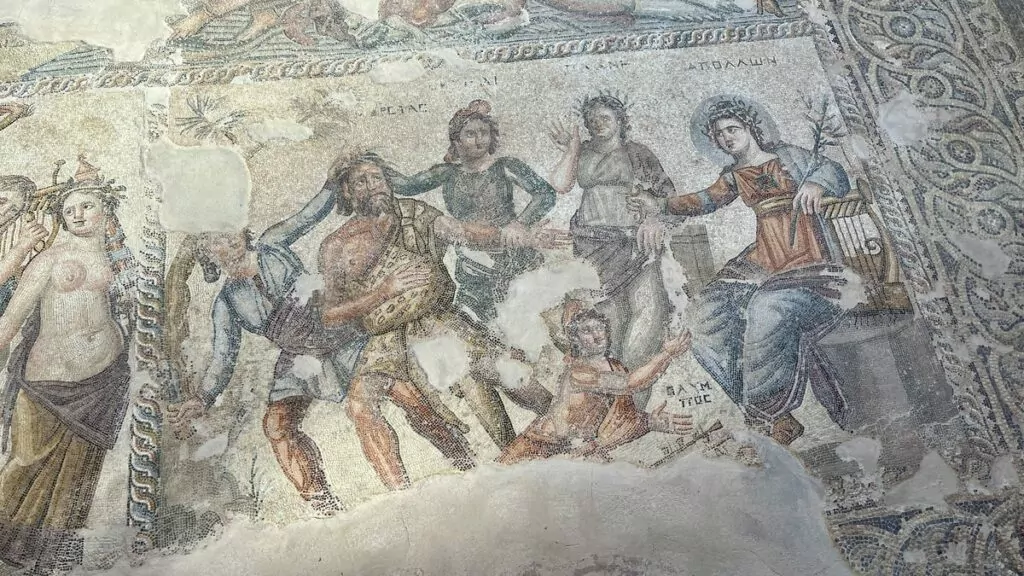 Restaurant Ouzeri at Almyra Hotel
During one of our evenings in Paphos we had dinner at the Ouzeri restaurant at the Almyra Hotel. This was a really cosy and nice place, where we sat outside in a cosy and pleasant environment.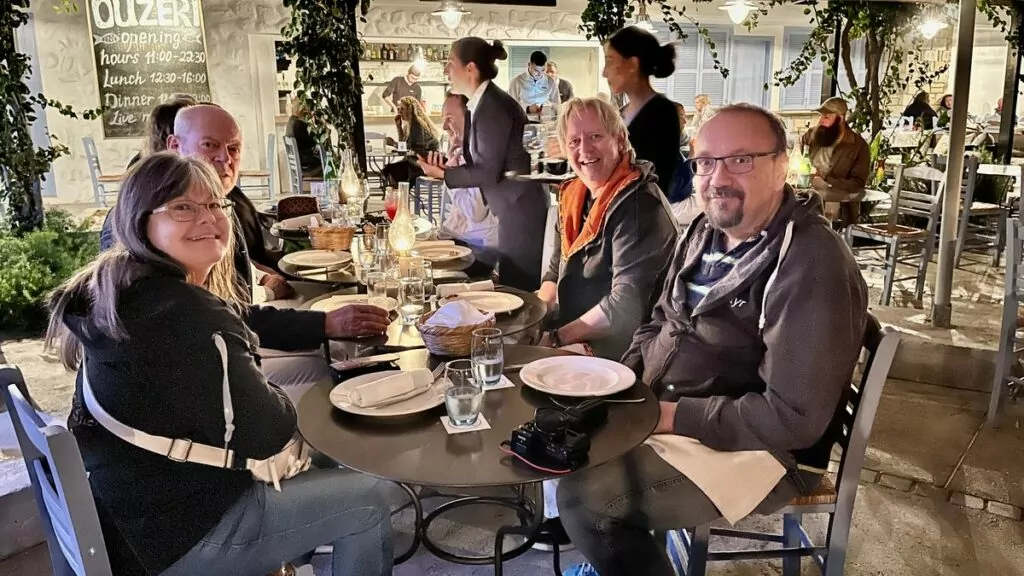 At this restaurant, everyone brought in a main course, and many went for fish or seafood. I (Helena) chose mussels, which were very good, and Peter brought in a lovely fish plate.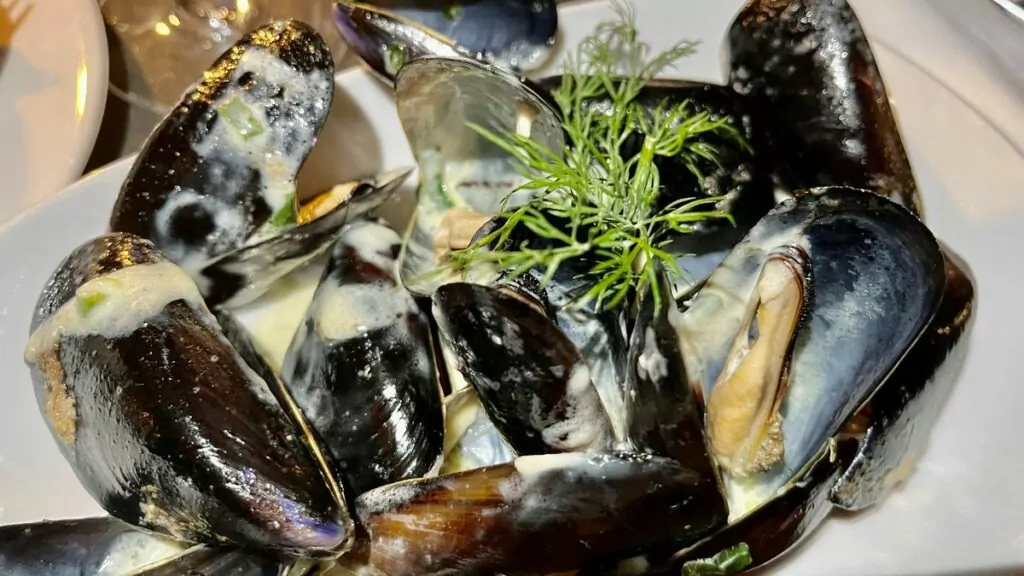 To end the meal, we brought in a bunch of desserts that we all shared. The best of all was an orange cake served with ice cream flavoured with mastic liquor.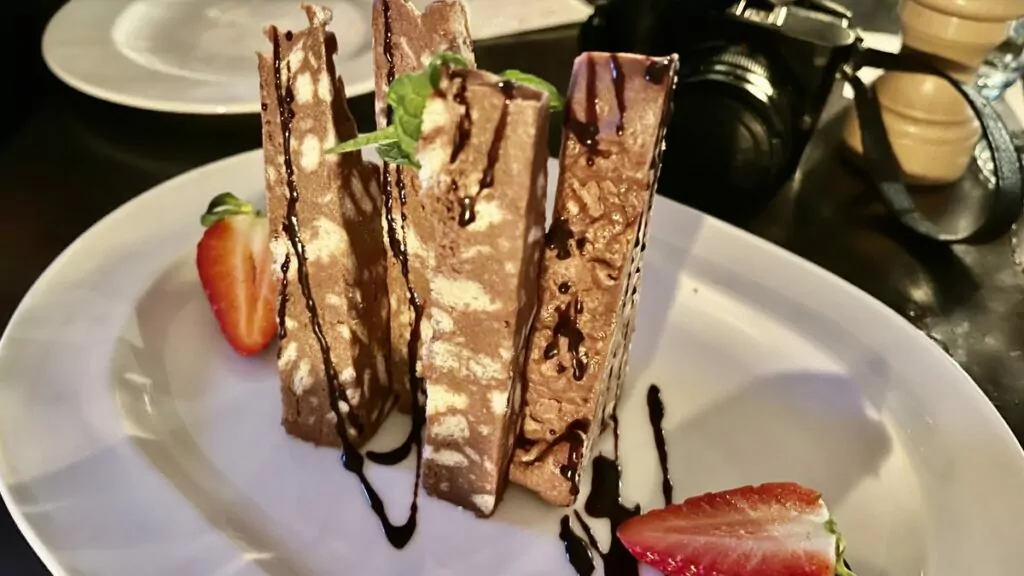 Constantinou Bros Pioneer Beach Hotel
There are many different hotels in Paphos and we stayed for two nights at Constantinou Bros Pioneer Beach Hotel, which is nicely located by the beach.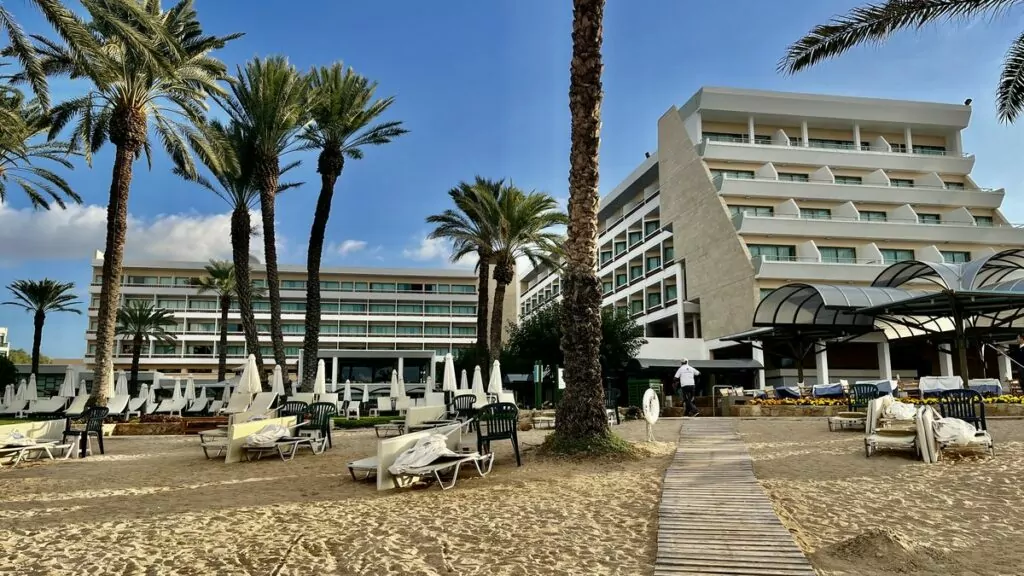 Here we stayed in a large lovely room with fantastic views of both pools and the sea.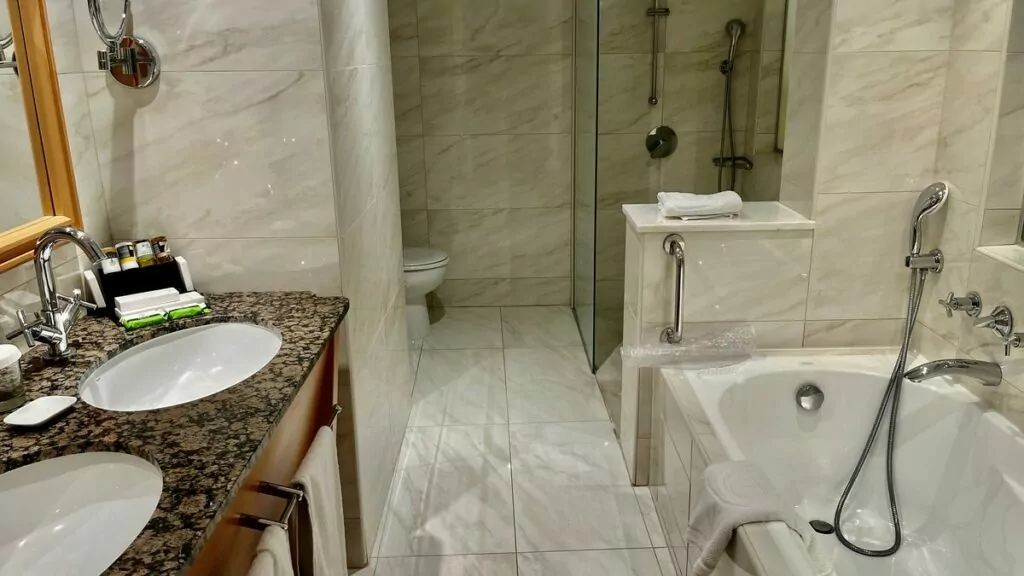 The breakfast buffet was huge. The best part, in our opinion, was the fresh omelettes made to order. There was also lots of fresh fruit and a table of Cypriot delicacies, including cheeses, hams, breads and sweets.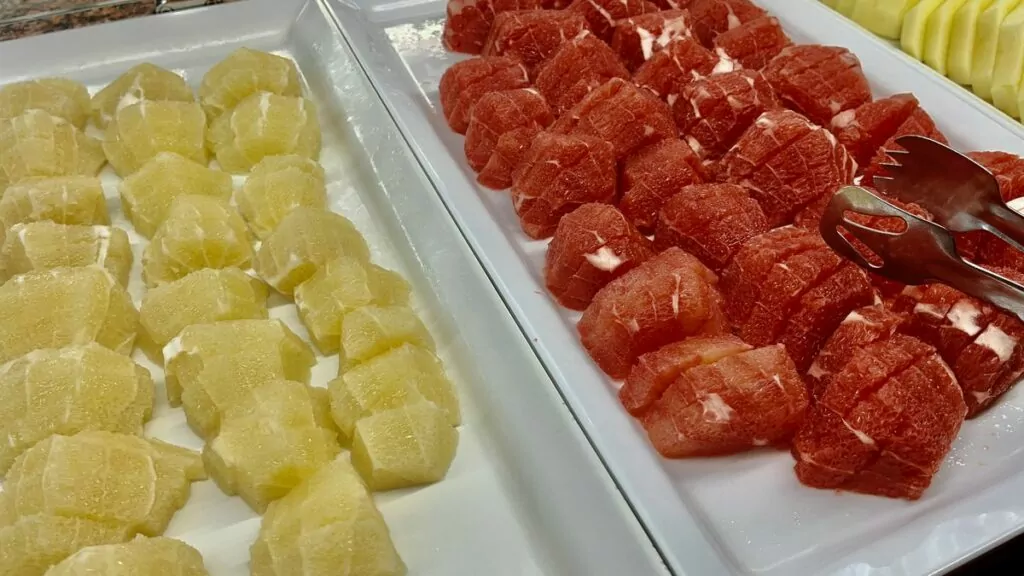 But best of all, of course, was sitting outside in the lovely climate and enjoying breakfast.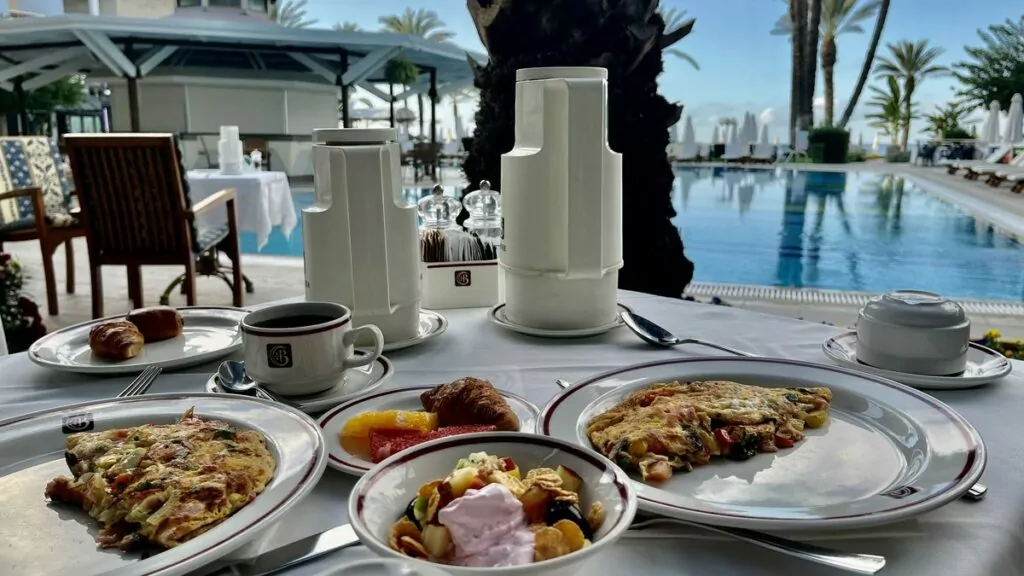 One day, after breakfast, we walked around the area, enjoying the sun and the beautiful surroundings.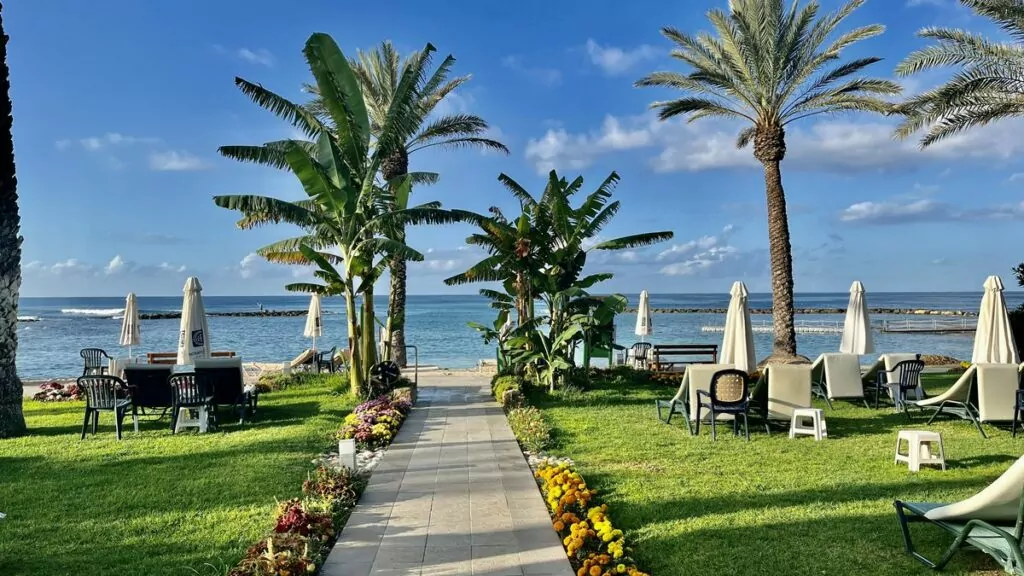 During the walk we also discovered a small chapel that was relatively inconspicuous on the outside, but incredibly beautiful inside.
One of the days we also had dinner at the hotel. Buffet is perhaps not really our thing, but there was a lot to choose from. Among other things, many sweet desserts!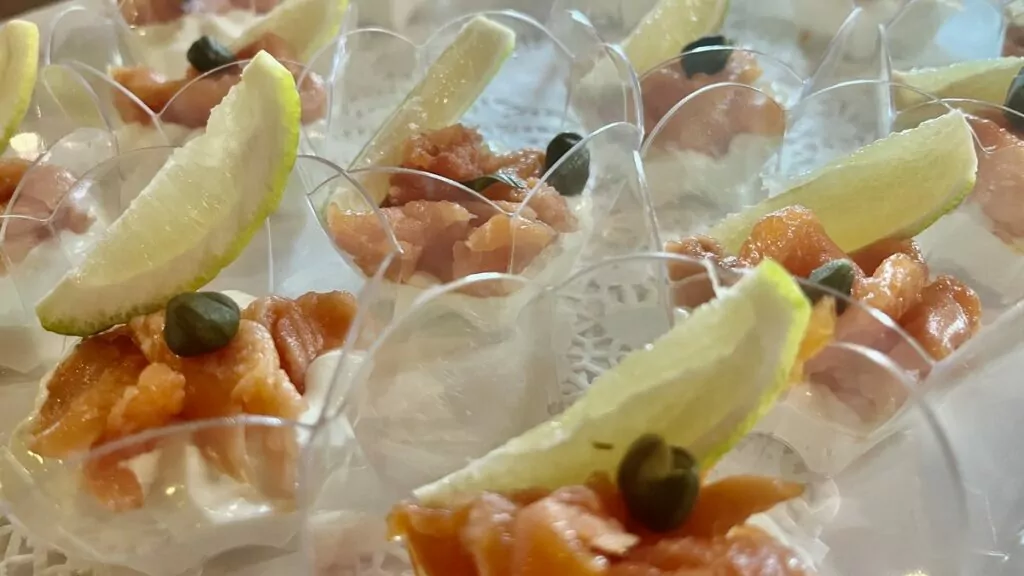 More to see and do in Paphos
There is a lot more to see and do in Paphos than what we managed to do during our relatively short visit. Some places you might want to discover:
Agia Kyriaki Chrysopolitissa is an early Christian church (Panagias Theoskepastis).
Tombs of the kings (Táfoi ton Vasiléon) is an ancient site that is part of the Unesco World Heritage (Tombs of the Kings Ave 63, Chloraka).
Pafos Aphrodite Waterpark is a family-friendly water park with water slides and a pool with a wave machine. (Poseidonos Ave, Paphos)
Paphos Castle was originally a Byzantine fortress, which was later restored by the Ottoman Empire.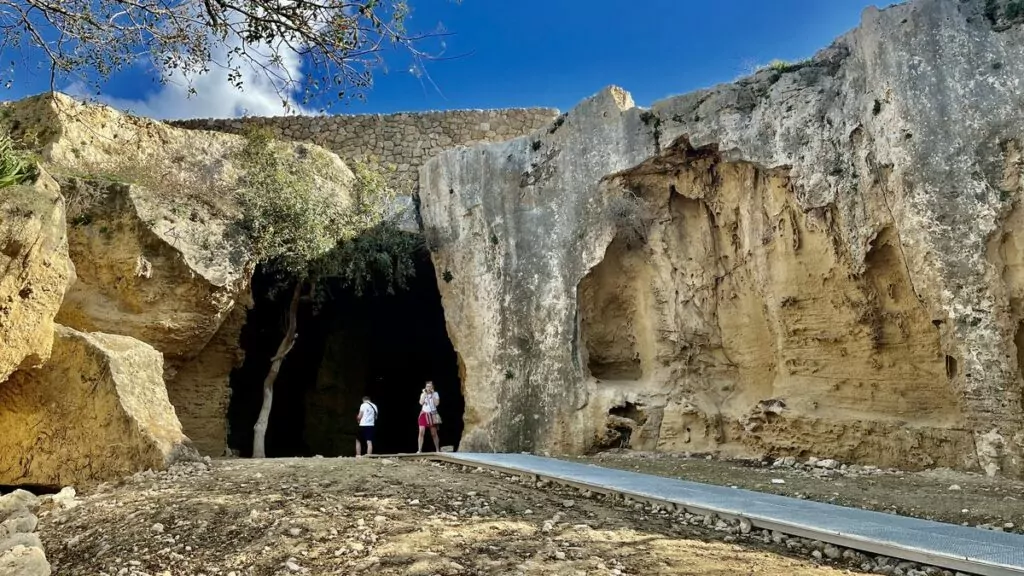 Excursions in the neighbourhood
There is a lot to see and discover in the area around Paphos. Here are some tips for exciting excursions.
Aphrodite's rock is 2.5 miles to the south-west and, according to myth, is the birthplace of Aphrodite.
Avakas Gorge is 2.2 miles to the north and is a popular hiking destination with a dramatic gorge.
The Cyprus countryside has a lot to offer in terms of picturesque villages, cosy taverns and interesting workshops.
Village of Kathikas is 2.5 miles to the north and here you'll find the Yannis Taverna restaurant, which serves great food, and the Vasilikon Winery.
Kourion located 5.5 miles to the southwest, is an interesting archaeological site with an ancient Roman theatre.
Minthis Hills Golf Club is 1.3 miles inland and is for those who want to enjoy golf and spa in a beautiful setting.
Monastery of Saint Neophytos is located one mile north of Paphos, and was founded by the monk Neophytos in the 12th century.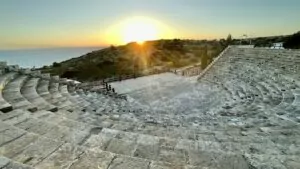 Kourion is an exciting archaeological site in Cyprus, where you can check out an ancient Roman...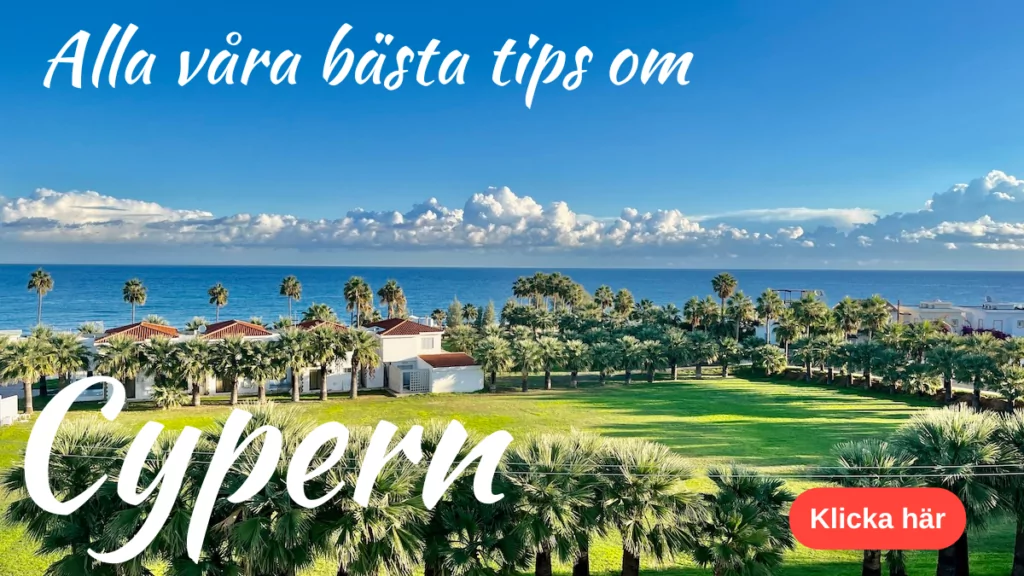 Facts about Paphos in Cyprus
Country: Cyprus
Location: South-west Cyprus, on the coast
Name: Pafos or Paphos (in Greek Πάφος and in Turkish Baf)
Neighbourhoods: Upper Paphos (housing, historic buildings and shopping) and Lower Paphos (hotels, restaurants, bars and golf courses).
Population: Around 35 000 (2018)
Read more: You can find more information on the Cyprus tourist office website.
History of Paphos in Brief
Founding: Palaio-Paphos (Old Paphos) was located east of the current city. According to legend, the city was founded at the time of the Trojan War. Excavated buildings have been dated to 1200 BC.
320 BC: The town moved to its current location and Nea Pafos (New Pafos) was formed.
58 BC: After the Romans conquered the island, the city became the island's capital.
1980: The city was listed as a UNESCO World Heritage Site.