People who do not travel by motorhome often ask whether living in a motorhome is not complicated? Isn't it cramped? Don't you get on each other's nerves? Isn't it difficult to cook? No, we don't think it's difficult. On the contrary - we think it's fantastic! For those of you who don't have a motorhome, we'll show you what it can look like, i.e. what it looks like in our motorhome!
How does living in a motorhome work?
Today's motorhomes are modern and comfortable, and living in a motorhome works incredibly well. Because you have certain limitations in terms of water and electricity, you may have to think a little differently than you would in a regular house or apartment, but it feels pretty good to remember that resources are finite.
Kitchen and dining area in the motorhome
Cooking in a motorhome is great! We have a fridge, a freezer, a LPG oven and a three-burner gas hob. And of course we have a small grill, which we can pull out and use whenever we want.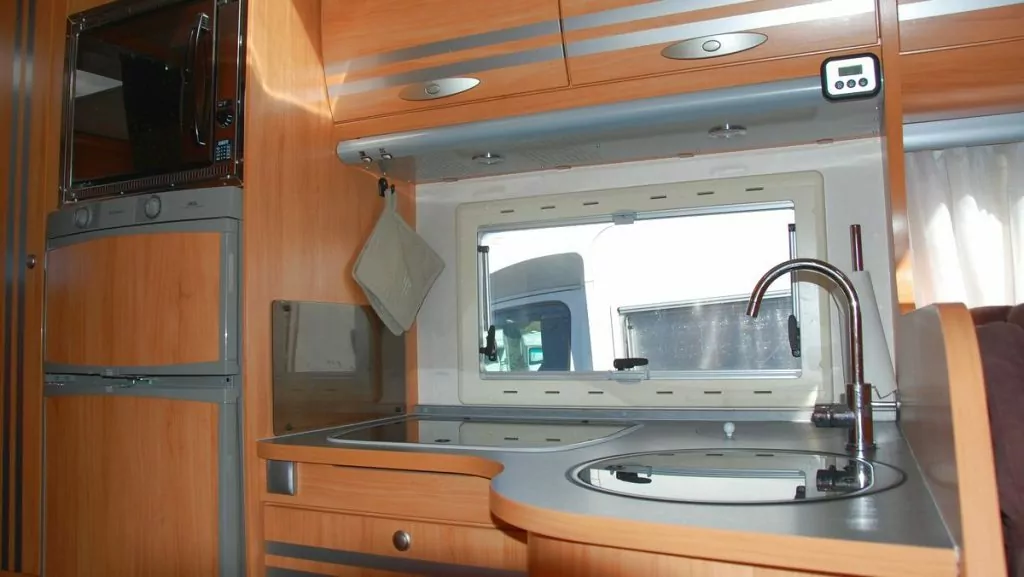 There is room for six people at the dining table - there is an extension board in the table if you need a little more table space. As you can see, the driver's seats swivel backwards - very practical! Behind the small sofa (on the right) we have a TV.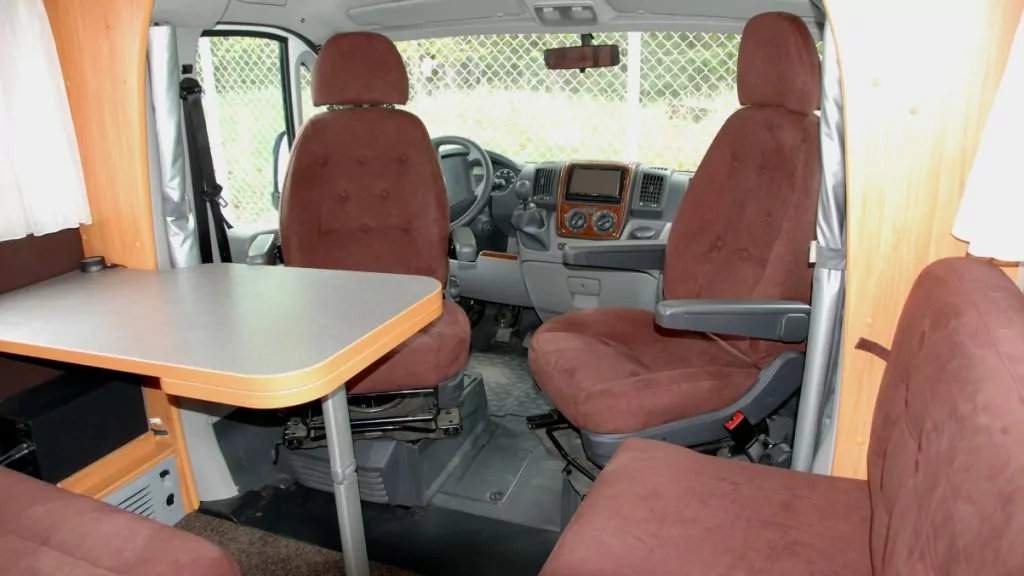 Bathroom in the motorhome
In the bathroom we have a toilet, sink, separate shower and storage cabinets. The toilet tank is emptied from outside in designated areas - at campsites, caravan parks and some rest areas. You have a limited amount of water with you, so you may not shower for very long, but you can take the opportunity to do so when you are at a campsite.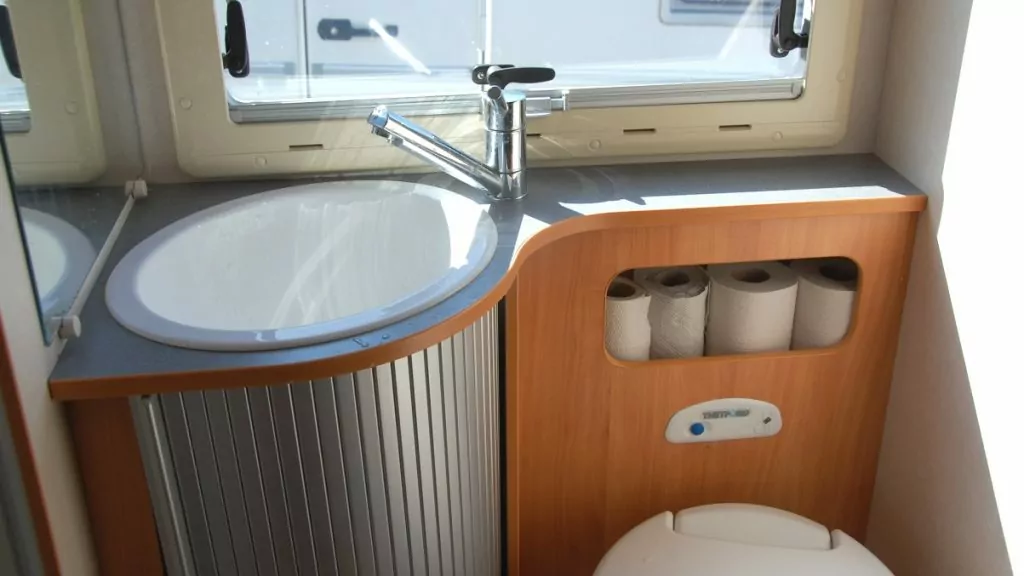 Bedroom in motorhome
Our bedroom is at the back, practically equipped with several lockers for clothes and other items. We also have small "pockets" just above the heads where you can put books, mobile phones and other small items.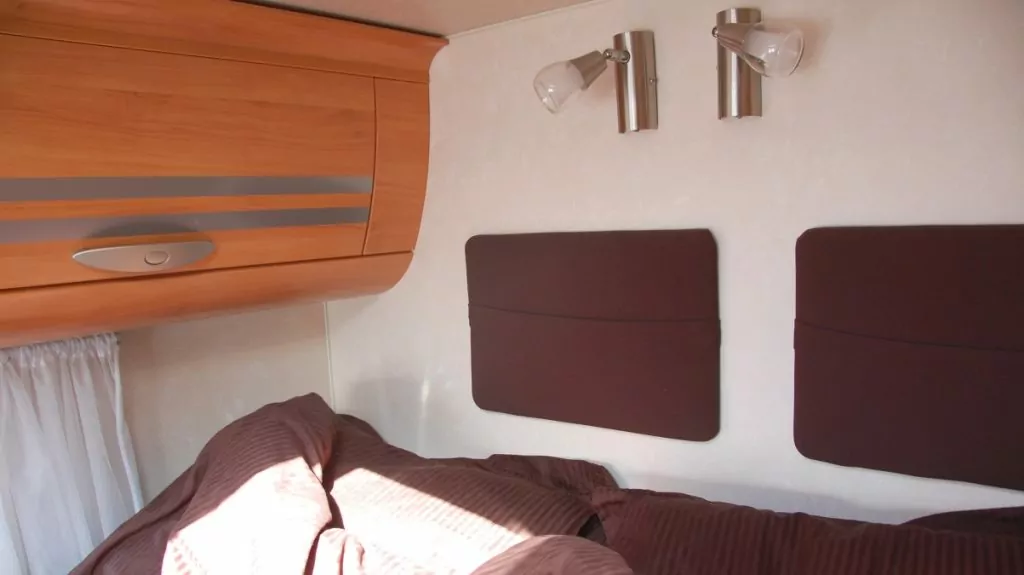 At the front we have a guest bed (also a double bed), but right now when we're travelling alone it's loaded with some other packing ...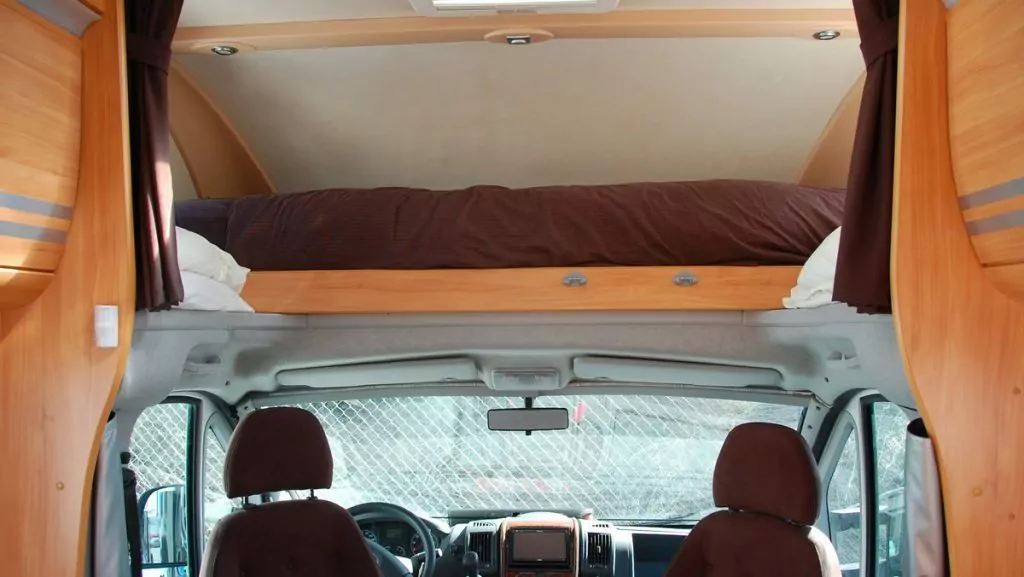 Storage in the motorhome
There are small lockers all along the roofs to store books, games, clothes and food. V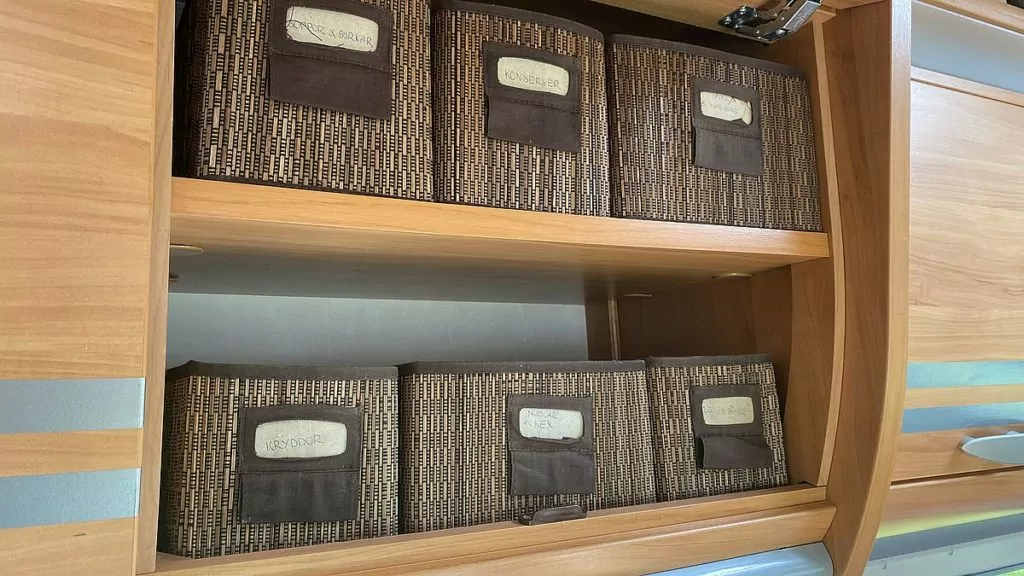 e also have two large storage rooms that open from the outside. In one we have clothes, shoes and bags. In the other we have outdoor furniture, tools, electrical equipment and things like that ...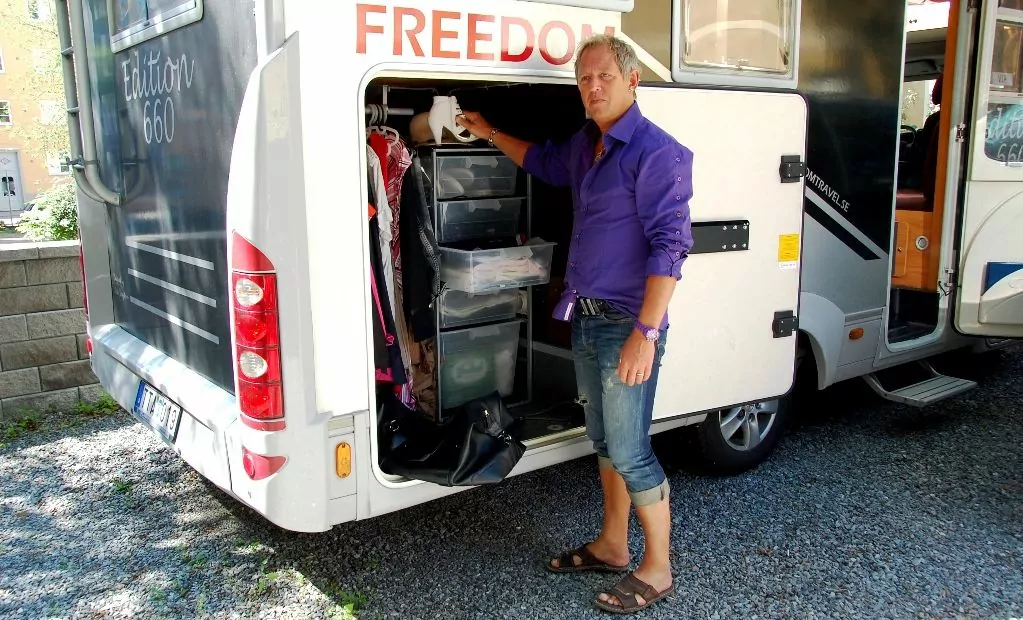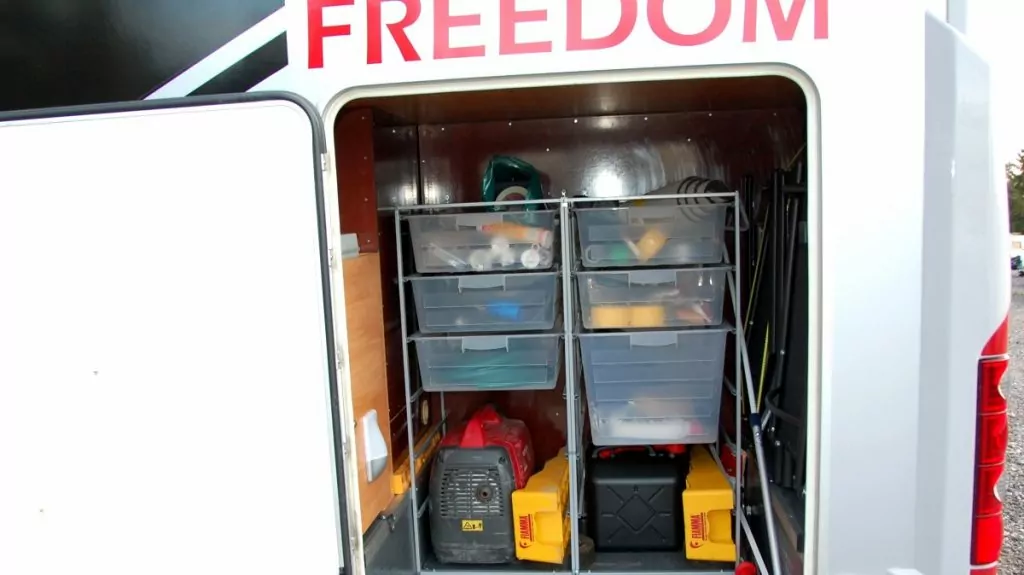 What are we missing? Nothing really. We find that living in a motorhome is fantastically comfortable!