Facts about Sicily! Today we're sharing 30 things you (maybe) didn't know about the Mediterranean's largest island, including that Sicily has Europe's highest volcano, the world's largest chestnut tree and 8,000 embalmed people in catacombs. Here we go!
Facts about Sicily
In Sicily, people speak Italian and Sicilian, lemons and oranges are on every square metre, food is incredibly important and you can eat for hours. You'll also find a volcano that erupts every 20 minutes. Follow the art and culture of a very beautiful island, where Santa Lucia also comes from.
1. the special flag of Sicily
The flag of Sicily was adopted in 1282. It is characterised by the presence of trinacria (tripod) in the centre, the (winged) head of Medusa and three ears of wheat. There is an obvious reference to wheat, of which Sicily is a top producer (did anyone wonder why pasta in Sicily tastes so good?).
The three curved legs to represent the three outer points of the island of Sicily. Peloro (north-east), Passero (south) and Lilibeo (west). The bones also point to three different seas, the Mediterranean Sea in the south, the Tyrrhenian Sea in the north and the Ionian Sea in the east. Red and yellow represent the cities of Palermo and Corleone.
2. Sicily has 7 Unesco World Heritage Sites
Villa Romana Del Casale, listed 1997
Isole Eolie (Aeolian Islands), listed in 2000
Val di Noto, listed in 2002
Syracusa (Ortigia) and Rocky Necropolis of Pantalica, listed in 2005
Mount Etna, (volcano) listed in 2013
Archaeological site of Agrigento, listed in 1997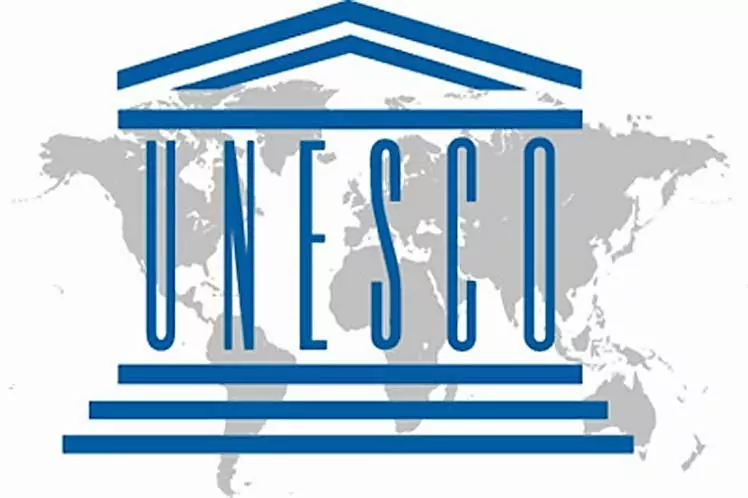 3. Couscous party in Sicily
In Sicily they honour couscous with a big party in San Vito Lo Capo at the end of September every year. San Vito Lo Capo is in the far north-west of Sicily and here you can find all kinds of couscous dishes. I TrapaniFor example, in Erice, Marsala and the north-western part of the island, you can taste really good 'fish couscous'.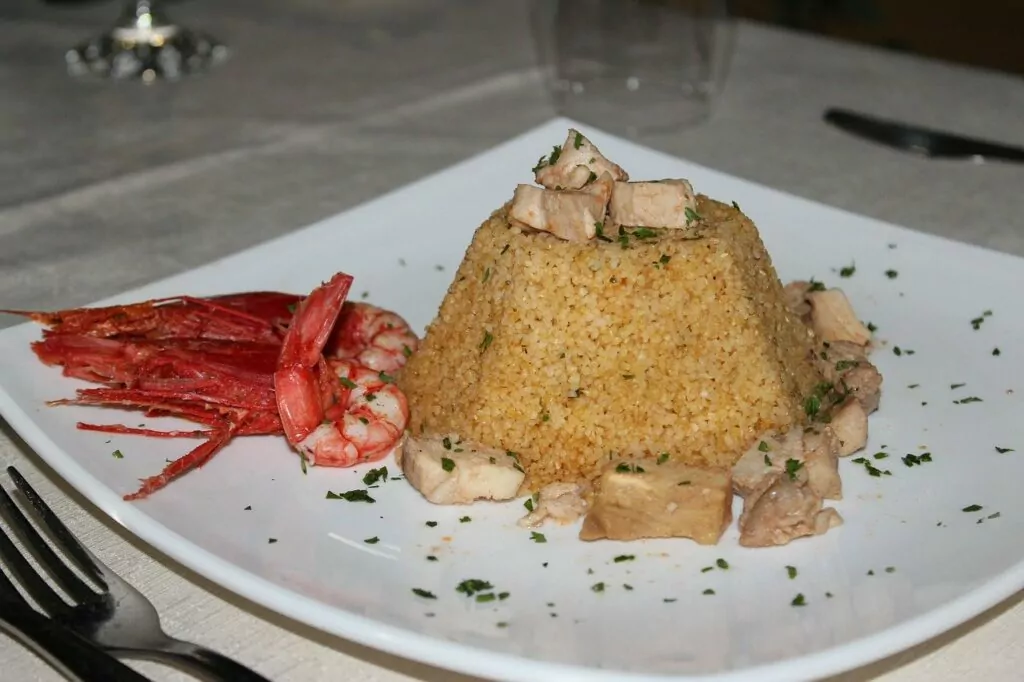 4. Sicily has been colonised 9 times
Fenian tree (12th century BC): They settled in the western part, around Solunto, Palermo, Marsala and Mozia.
Greeks (8th century BC): The Greeks settled in the south-east and founded Gela, Syracuse, Naxos, Messina and Agrigento. Syracuse was the capital.
Romans (3rd century BC): For a full 700 years, the Romans had their fortifications in Sicily. In 212 BC, Syracuse fell and the Greeks lost power.
Byzantines (5th century AD): When the decline of the Roman Empire came, the Vandals and then the Byzantines took the island. And once again, Syracuse was the capital
The Arabs (8th century AD): Palermo was taken in 831 and Taormina in 902. The Arabs enriched Sicily with architecture, oranges, lemons, pistachio and sugar cane, making Sicily the richest island in the Mediterranean.
Normander (12th century AD): First the Vikings and Normans, and then the Christian Crusaders took Sicily in 1091 after 30 years of war against the Arabs. They made Palermo their capital. The Cathedral of Monreale is one of their best examples of architecture.
Aragonese (15th century AD): After a long war with the papacy, the kings of Aragon came to Sicily and ruled alone for more than a century.
Spaniards (15th century AD): The Spanish took over the island and plundered it to raise money for their religious wars in Europe.
Bourbons (19th century): The Kingdom of Naples and Sicily merged to form the Kingdom of the Two Sicilies. During this time, many revolts occurred as the Sicilians tried to become independent again... little did they know that in a few years (1861) Italy would be born, which then did not exist as a name.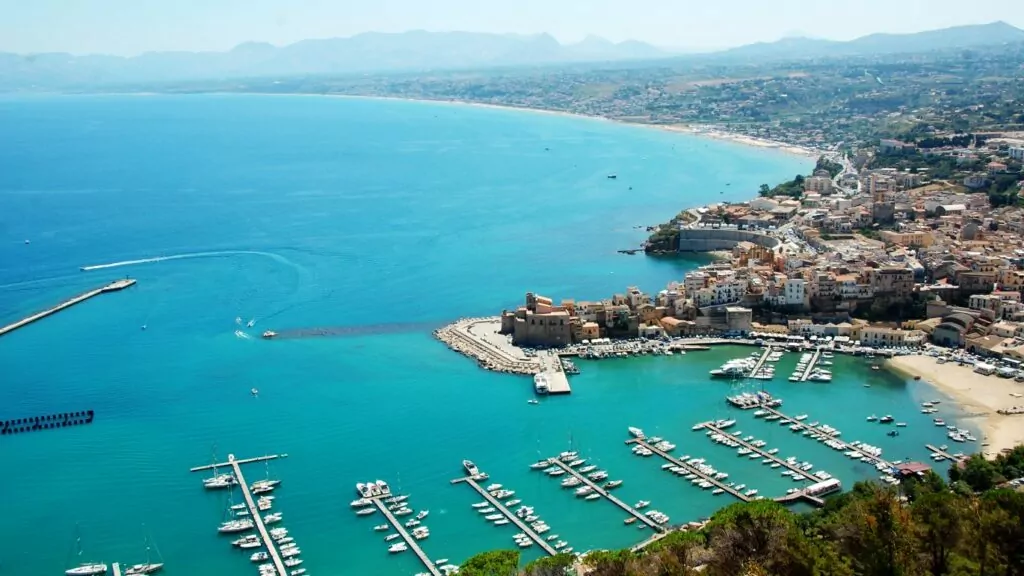 5. The world's oldest chestnut tree
The world's oldest and largest chestnut tree is in Sicily. If you head to the eastern slope of Mount Etna and look for the Linguaglossa road in Sant'Alfio, you'll find this marvel. The tree was measured in 1780 with a circumference of 57.9 metres, and it is estimated that it could be up to 4000 years old.
The tree is called 'The chestnut of the hundred horses'. after a nice fairy tale. The Queen of Aragon was riding with her 100 knights when a huge thunderstorm struck, and they sought shelter under the tree where they could all fit.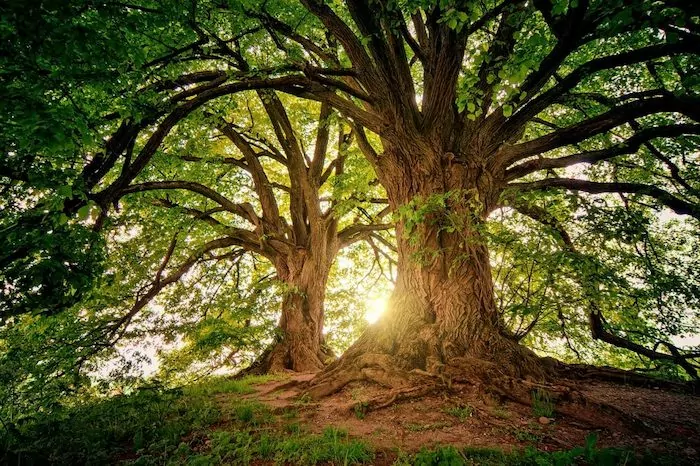 6. National dish of Sicily
'Pasta alla Norma' is a typical Sicilian dish. sometimes called the national dish of Sicily. Originally from Catania, the dish is made with a rich tomato sauce of sweet local tomatoes, fried aubergine, really salty ricotta and lots of basil, topped with grated pecorino cheese. The name came from writer and foodie Nino Martoglio, who thought the dish was as good as Bellini's opera Norma.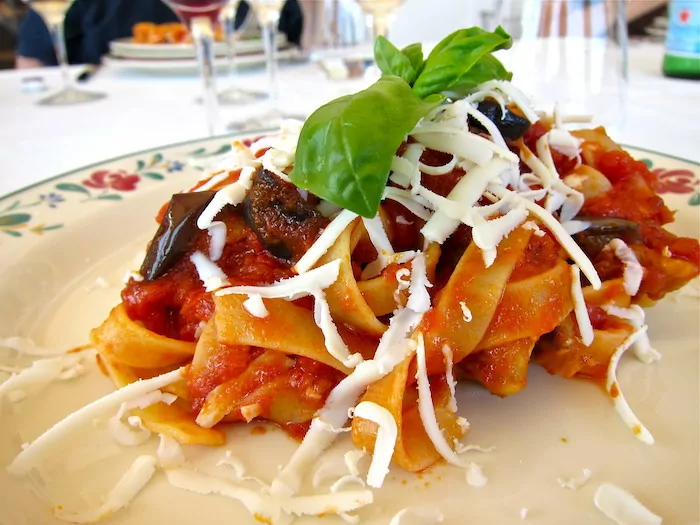 7. The Capuchin catacombs and its secrets
Have you heard of the Capuchin Catacombs? There are 8,000 embalmed people in period clothing, which they wore when they died. The catacombs are adjacent to the cemetery and were intended for the monks, but were enlarged to accommodate more people.
From the first monk Brother Silvestro from Gubbio in 1599, to the last little 2-year-old Rosalia Lombardo in 1920. There are different qualities of embalming, but little Rosalia should look alive, as if she is sleeping sweetly in her cradle. Dr Solafia who performed the amazing embalming, died and took his knowledge to the grave.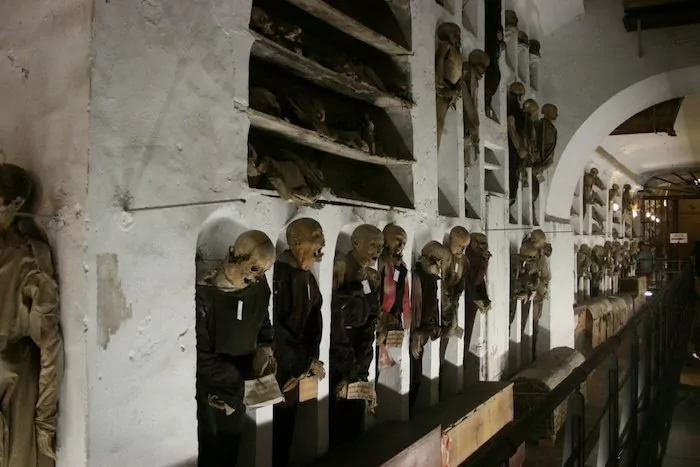 8. The patron saint Rosalia di Sinibaldo
When you come from the sea into Sicily's largest city Palermo, as we did from Sardinia, you will see on the right a large 'holy mountain' that is 606 metres high. Here Maria Dei Rotoli stands next to one of the cemeteries, and a little higher up behind her is Palermo's patron saint Rosalia di Sinibaldo.

Rosalia came from a good family and was to be married off, but refused. She had lived her life in chastity and chose to live as a hermit in a cave in Pellegrino. She was only 36 years old and when she was brought back on 4 September 1166 to be buried in Palermo, the plague ended that day according to legend.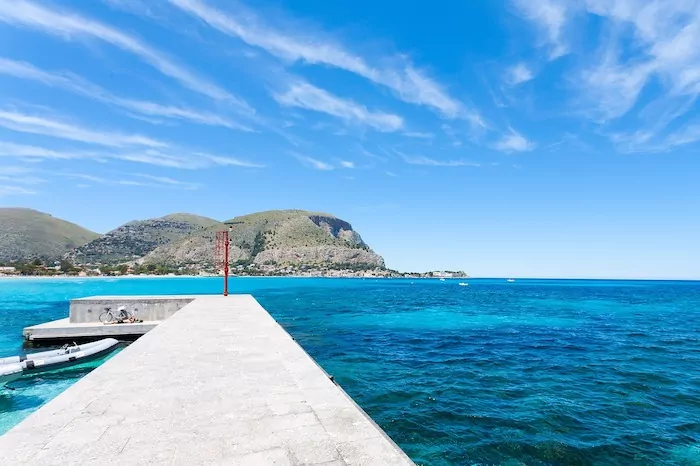 9. Unesco World Heritage Site Necropolis of Pantalica
Necropolis in Pantalica in southeastern Sicily, is a collection of cemeteries with rock chambers and rock-cut dwellings. They date from the 7th to 13th century BC, i.e. 3000 years ago. There are about 4000 graves spread over five sites. They are located on the river Anapo with its tributary Calcinara, about 23 kilometres northwest of Syracuse.
Five sites and a palace
Filiportos necropolis consists of almost 1000 tombs (probably 4th century BC).
North-western necropolis is one of the earliest (12th century BC).
Cavetta necropolises has graves and houses from prehistoric times.
Northern Necropolis is a spectacular cemetery with about 1000 graves, on steep slopes overlooking the Calcinara River.
Southern necropolis extends along the Anapo River for more than a kilometre.
Anaktorone (a Mycenaean "Greek" palace) at the top of the hill is a multi-room building excavated in the 19th century by Paolo Orsi.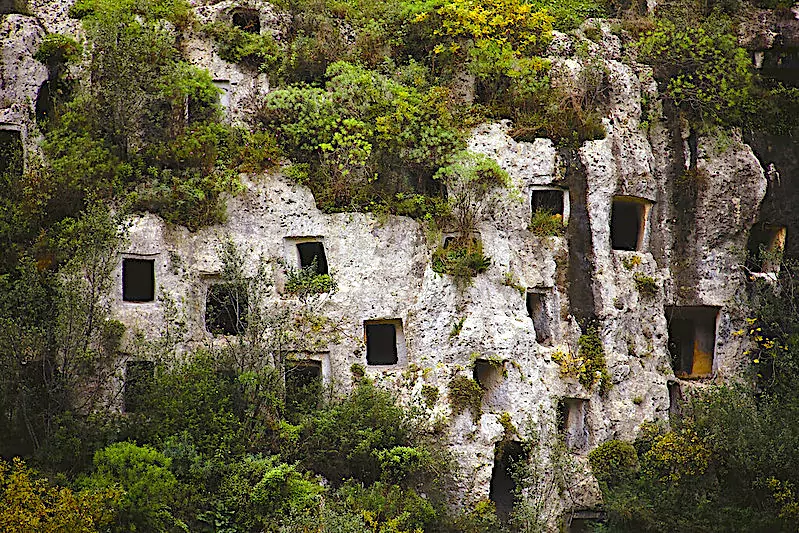 10. Santa Lucia from Syracuse
A special thing about Syracuse, for us Swedes, is of course the connections to the Swedish government. Lucia traditions. Stories about St Lucia vary, but it is known that she was born into a wealthy family in the 280s, was a Christian virgin and was martyred. According to several stories, she took a vow of chastity when she was young, and when her mother promised her to a rich nobleman, she did everything she could to postpone the wedding.
The mother later fell ill, but Lucia managed to cure her through her faith. To thank her daughter, the mother agreed to cancel the planned wedding, but the nobleman did not like this! Feeling cheated, he denounced Lucia for her Christian faith, putting her at risk of the death penalty.
Lucias was punished by living as a prostitute in a brothel for the rest of her life. She was to be taken to the brothel on a cart drawn by oxen, but the cart froze. They tried to burn Lucia at the stake, but the flames receded. It was only when a Roman soldier put a sword through her that her flame was extinguished.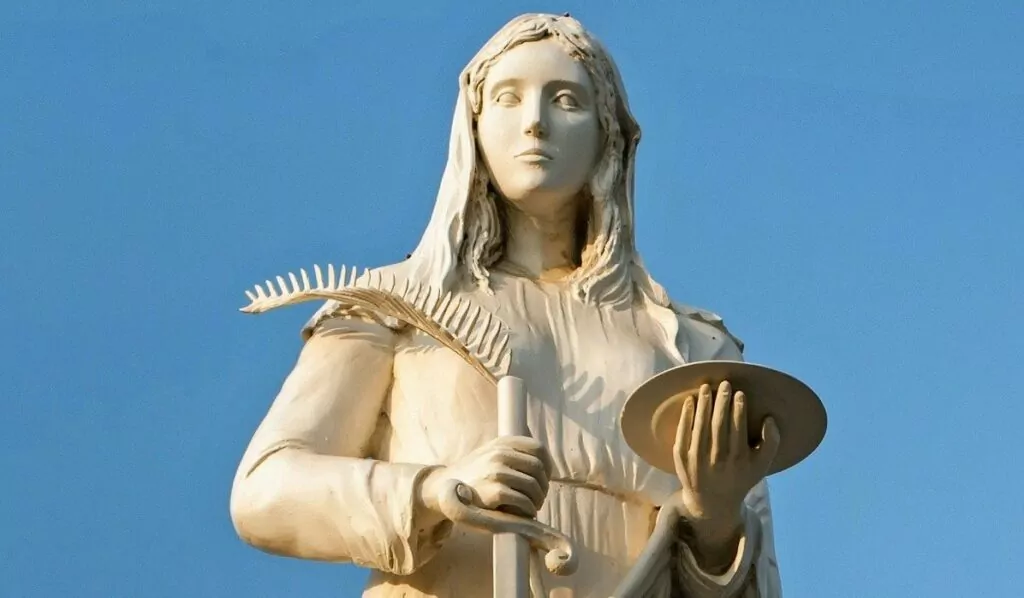 11. Food and wine are important in Sicily
Forbes has listed Pelermo as top 5 in the world when it comes to street food, and was also the host city for Food 2015. Among the delicacies offered by street vendors, we find:
Arancini are famous Sicilian rice balls with meat or bacon.
pancake are deep-fried pieces of chickpeas and herbs eaten with bread.
Sfincione is a local version of pizza, made with tomato sauce, Caciocavallo cheese, onions and anchovies on top of a thick and soft crust.
Pasta con le sarde is Palermo's most iconic dish. Fresh sardines are cooked with fennel, capers and raisins into a sweet, salty stew that is poured over thick spaghetti rolls.
The black nebrodisia also comes from Sicily, as do the sweets lemon granita and cannolo with ricotta. Almonds are abundant and are consumed in pastries and as almond milk in coffee (Latte di Mandorla). Grappa is common in Sicily, as is the strong wine Marsala.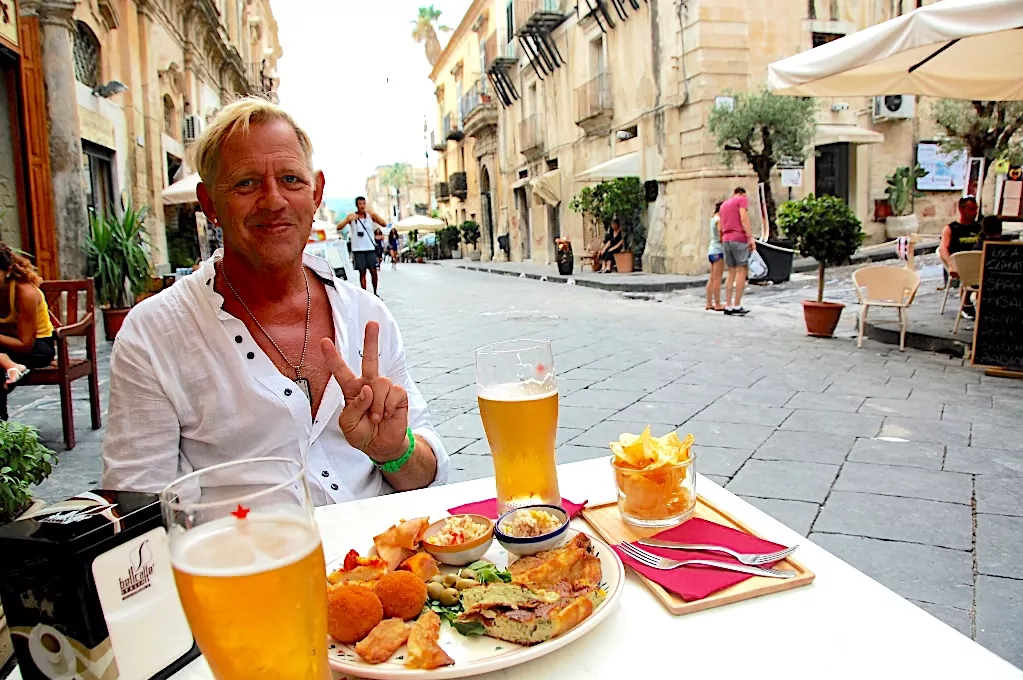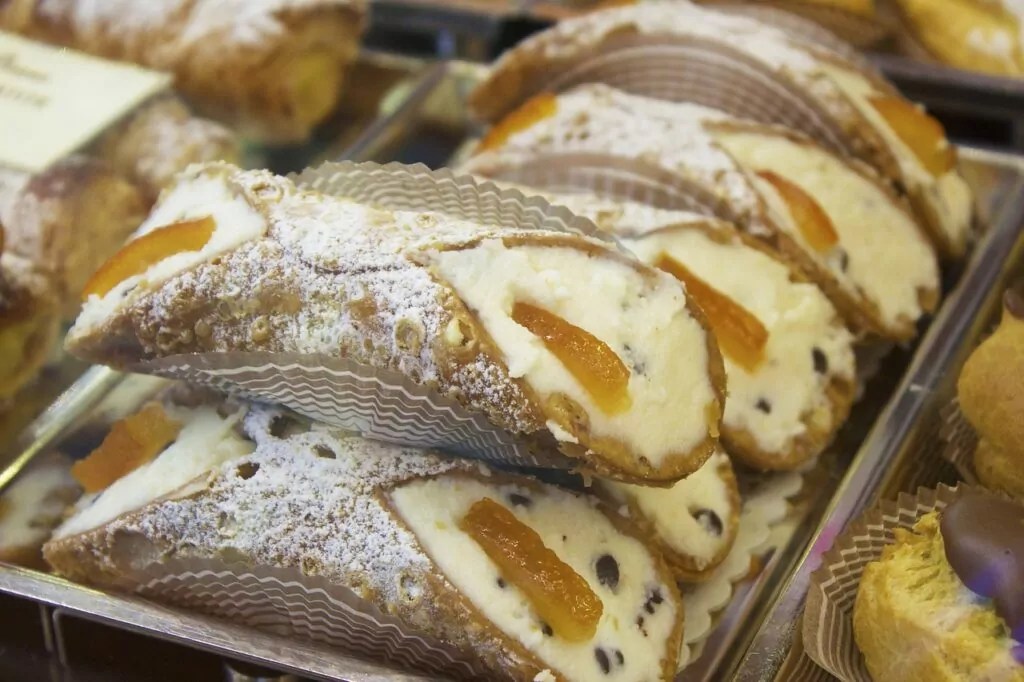 12. Europe's largest volcano Etna in Sicily
Etna is Europe's largest volcano (3300 metres above sea level) and is also the world's most active volcano. The strongest known eruption was in 1669, and the volcano has had several major eruptions in the 20th century, including in 1971. Etna's most recent eruption was on 16 February 2021.
Etna, or 'Muncibeddu' as the mountain is called in Sicilian, has been more or less active for 500 000 years. Around 6000 BC, the eastern side of the volcanic mountain collapsed and a crater now known as 'Valle del Bove' was formed. There are more than ten volcanoes in Sicily but only three are active: Etna, Stromboli and Vulcano.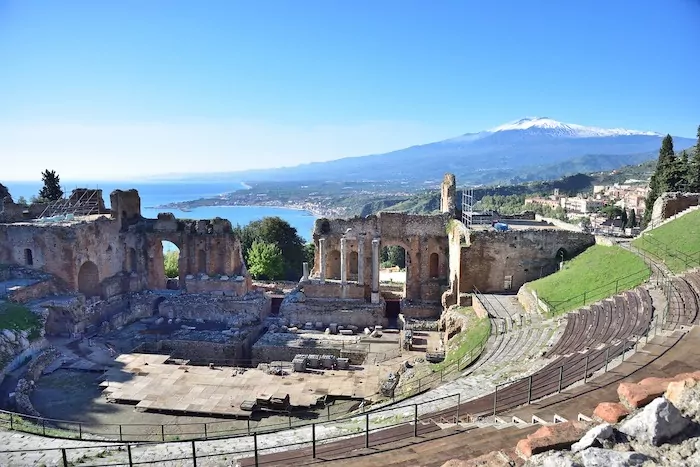 13. Villa Romana del Casale with 3,500 square metres of mosaic stories
The city of Piazza Armenia has a lot of history and many beautiful buildings, but is best known for the Villa Romana (Villa Romana del Casale) located 5 km outside the city. It houses the largest and best-preserved Roman mosaics in the world.
It took about fifty years to build the house which began in the late 4th century AD, and you can study almost 600 mosaic stories. The house was covered by a landslide in the 11th century and forgotten until the 19th century, hence its amazing condition. Did you think there were no bikinis in the 11th century? Then you were wrong!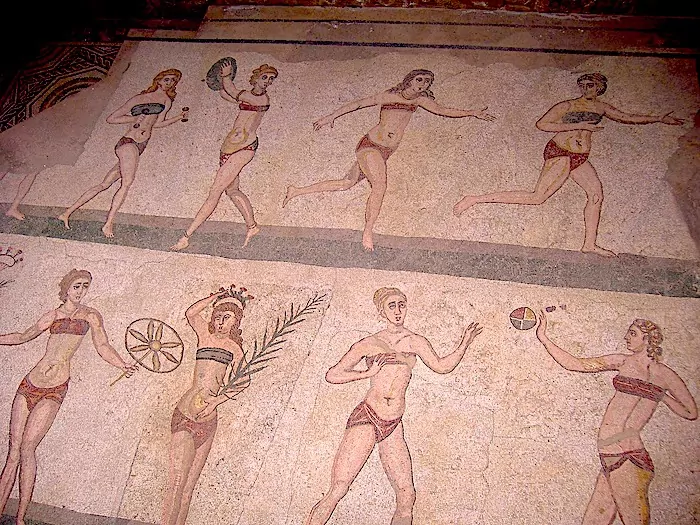 14. White rocky coastline Scala dei Turchi
The white rocky coastline Scala dei Turchi (Turkish Steps) is located along the stretch of sea between Realmonte and Porto Empedocle. If you look at the people, they look like ants, and you get a sense of how big this amazing soft white limestone is.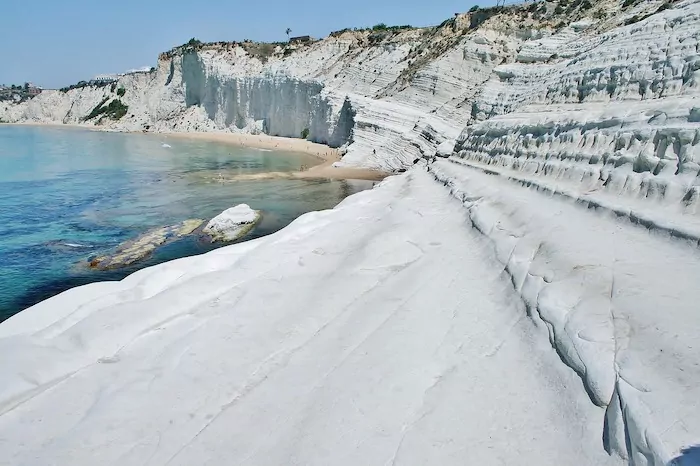 15. Sicilian dolls and stories
Sicily is famous for its traditional dolls and L'Opera dei Pupi (puppet theatre) are a common sight across the island. They usually tell of great medieval heroes who fought for Christianity and the Crusades in Europe.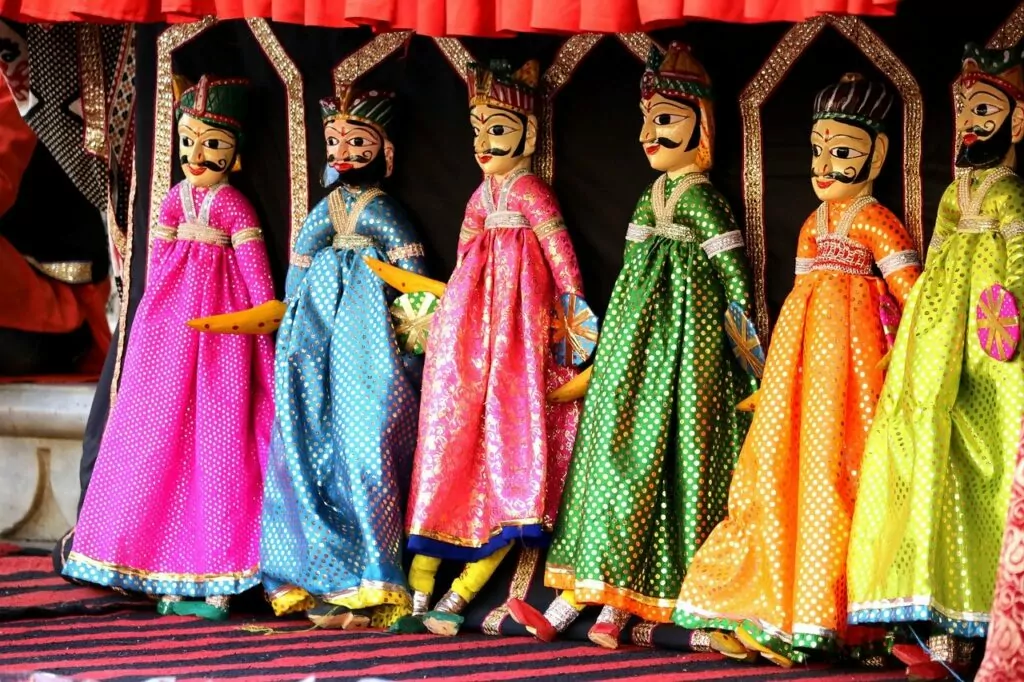 16. Sicilians like to gesticulate.
People in Sicily are of course very different, but if you can generalise a bit, they are known to gesticulate more than Swedes. They are also proud of their origin! Here are some common descriptions of Sicilians:
Sicilians know the art of talking a lot without providing any information.
A Sicilian with handcuffs has difficulty speaking, as he likes to gesticulate to reinforce his speech.
A Sicilian often says not that he is Italian, but that he is Sicilian.
A Sicilian is always helpful.
A Sunday lunch in Sicily lasts at least four hours.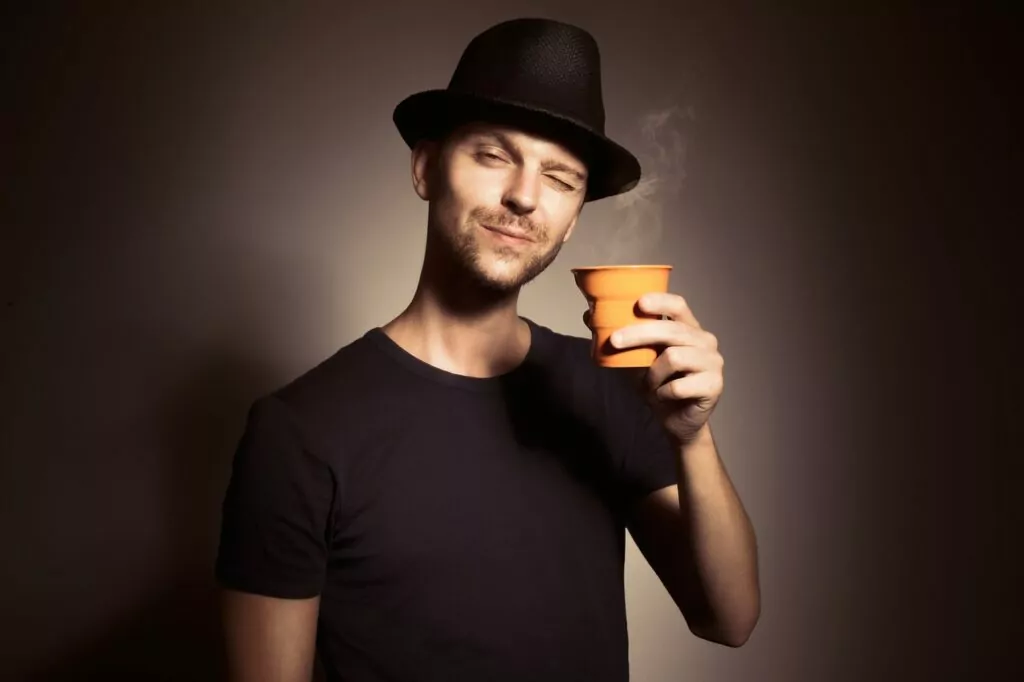 17. Sicily's many beautiful beaches
Sicily has 6 EFF Blue Flag beaches.. This means that these beaches are extra nice and very good with clean water. By the way, there are 1600 km of coastline and lots of nice beaches to enjoy.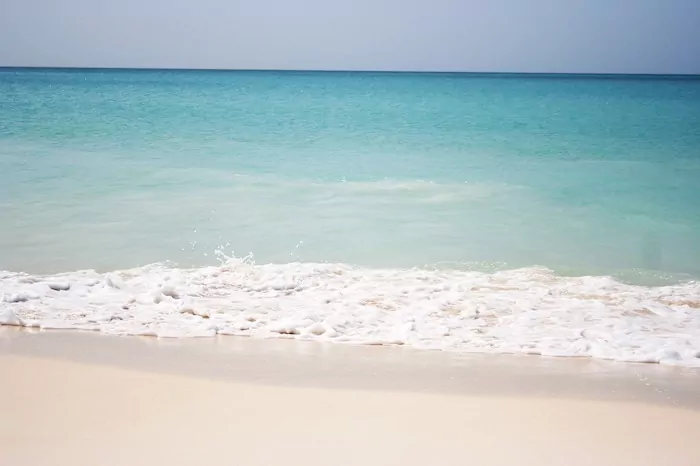 18. Great restaurants in Sicily according to the Michelin Guide
There are about 87 recommendations There are many good restaurants in Sicily and the Michelin Guide is a great tool for eating well. The island also has a 1-star restaurant called St. George by Heinz Beck, located in the city centre. Taormina.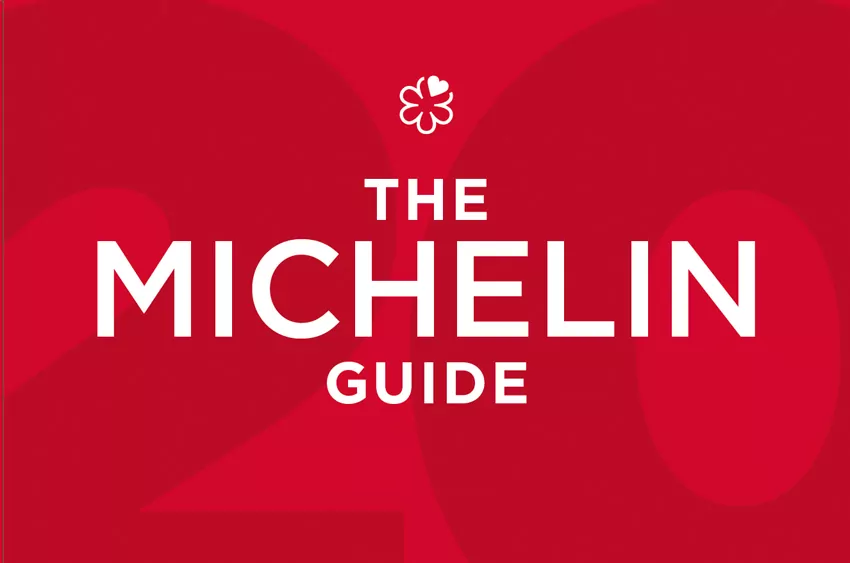 19. Skiing in Sicily
Sicily has some really high peaks and over 2000 metres is enough for skiing and lifts. The best slopes are in Nicolosi and Linguglossa, and Etna of course. Ski in a swimsuit or swimming trunks in early May... Ski in the morning and swim in the afternoon... You (maybe) didn't know that.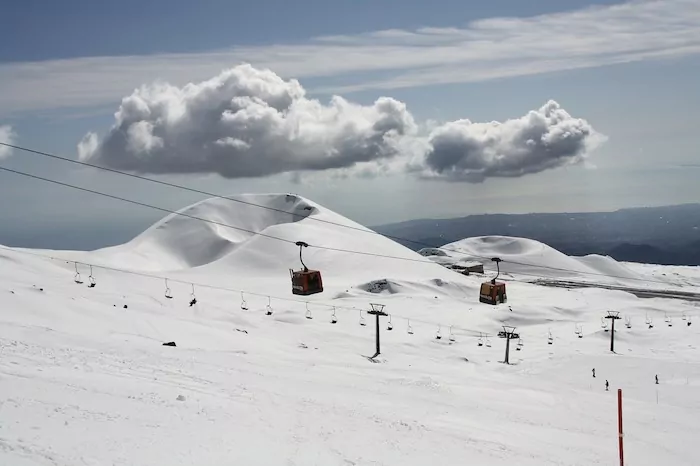 20. Italy's largest opera house in Palermo
The biggest theatre and opera house in Italy is located in Palermo and dates from 1897. The theatre is called Teatro-Massimo Vittorio Emanuele and is the third largest in Europe at 83,000 square metres. You can also see it in Mario Puzo's The Godfather III, at the end of the film.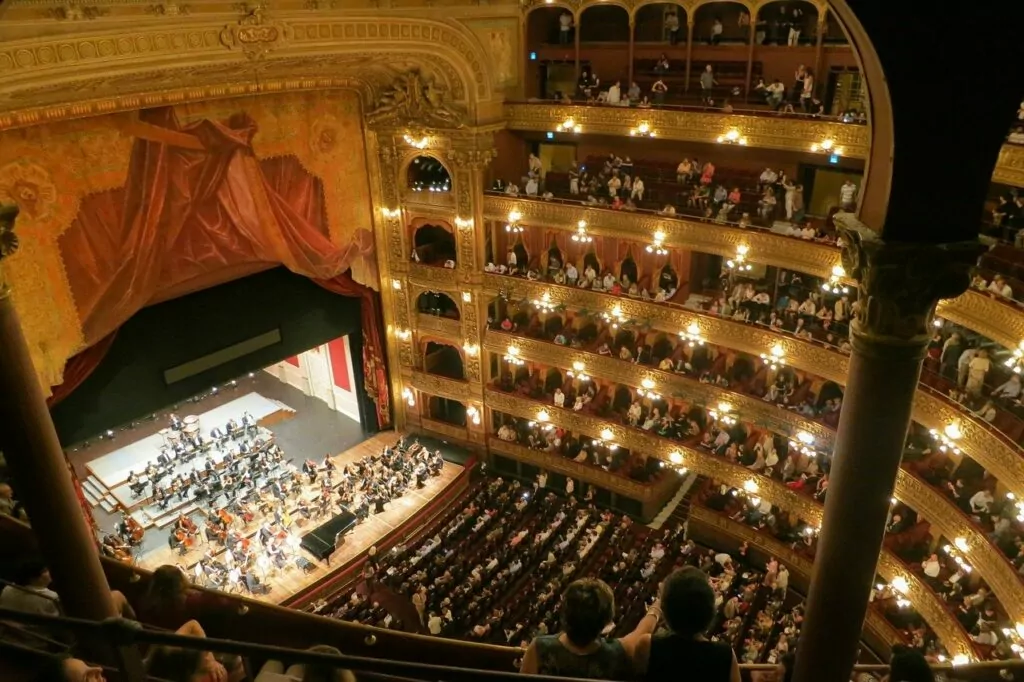 21. Famous author from Sicily
The most famous author from Sicily is Giuseppe Tomasi di Lampedusa who wrote The Leopard, which is also available in Swedish. It's a novel that depicts the dramatic unification of Sicily and Italy in the 1860s and all that changes.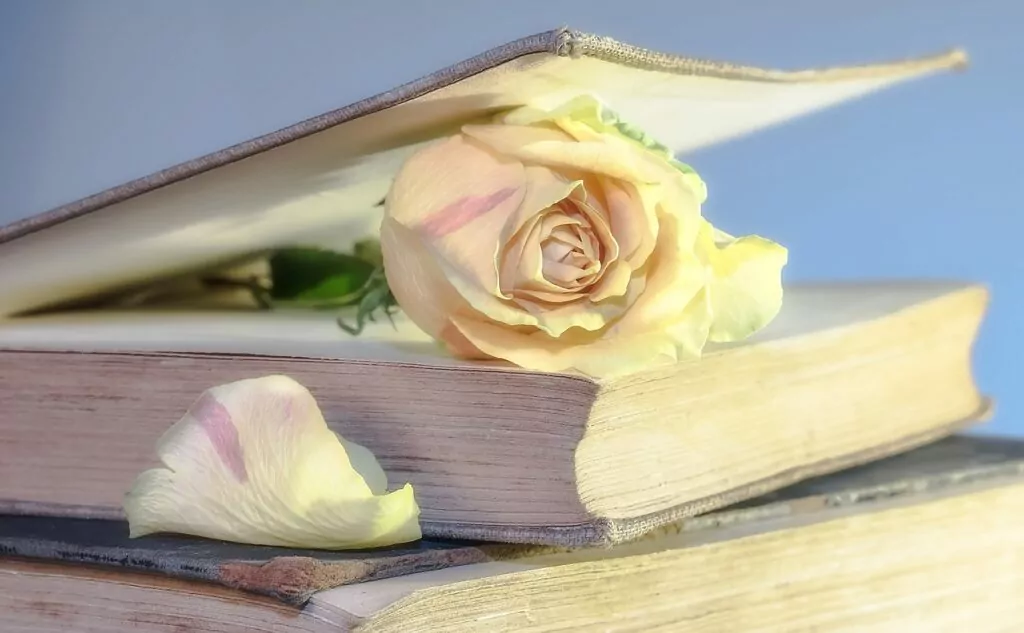 22. The unspoilt Egadi Islands
The Egadi Islands are three beautiful islands in western Sicily.. Favignana is a favourite with many Sicilians and can be reached by boat (40 minutes from Trapani). You can hire a bike or take a bus on the island to one of the beautiful beaches. There are also boat trips to all the caves around the island. The other islands belonging to the Egadi Islands are Levanzo and Marettimo. On the island of Levanzo there are cave paintings that are 10,000 years old.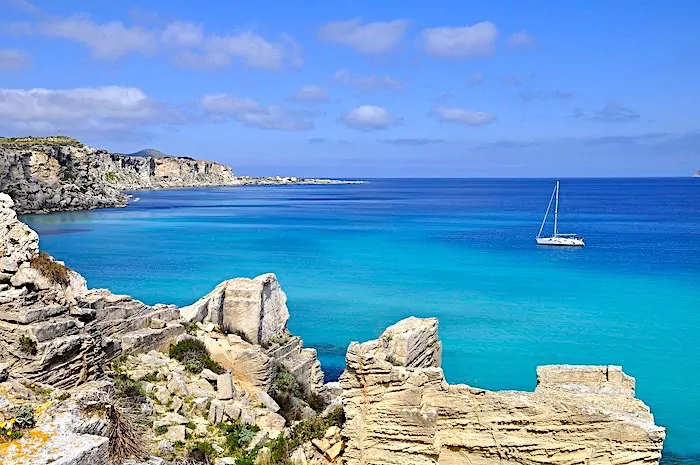 23. Aeolian Islands in the footsteps of Ingrid Bergman
Lipari is a fairytale island north-east of Cefalu in Sicily. part of the UNESCO-protected Aeolian Islands and its archipelago in the Tyrrhenian Sea. Lipari is the largest of the seven inhabited Aeolian Islands, with the same dramatic history as Sicily. It has castles, the cathedral of San Bartolomeo, an archaeological museum, a picturesque harbour, Greek ruins and a sailor's church. Other islands in the Aeolian Islands are Salina, Panarea, Vulcano, Filicudi, Alicudi and Stromboli.
The island of Stromboli has an active volcano of the same name, which is a stratovolcano with a total height of about 2500 - 3000 metres. It is known for its mostly small and regular eruptions that occur at an average interval of about 20 minutes. This low-intensity activity has been going on for at least a few thousand years. Stromboli is also the name of a 1950 Italian film starring Ingrid Bergman. She starred as a girl from Lithuania who married a man from the island.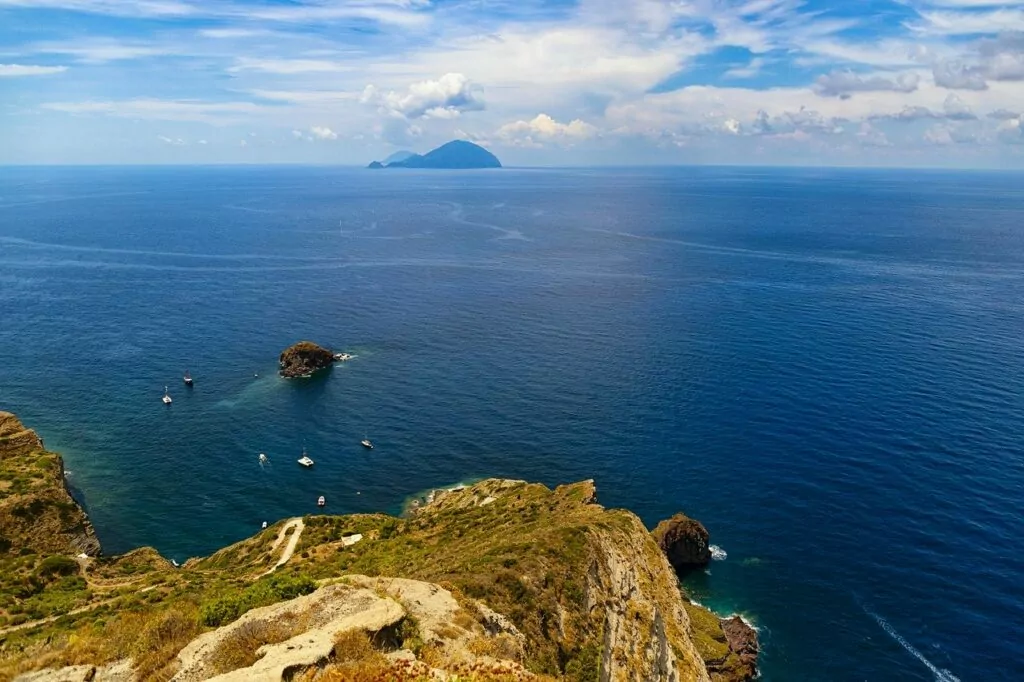 24. Pelagic seas and the turtle
From Agrigento (Porto Empedolce) you can get to the Pelagic Islands, an Italian archipelago in the Mediterranean Sea, between Malta and Tunisia. It includes the islands of Lampedusa, Conigli, Linosa and Lampione. Incredibly cool to come to a place where few have been! It is also home to its own species of loggerhead turtle.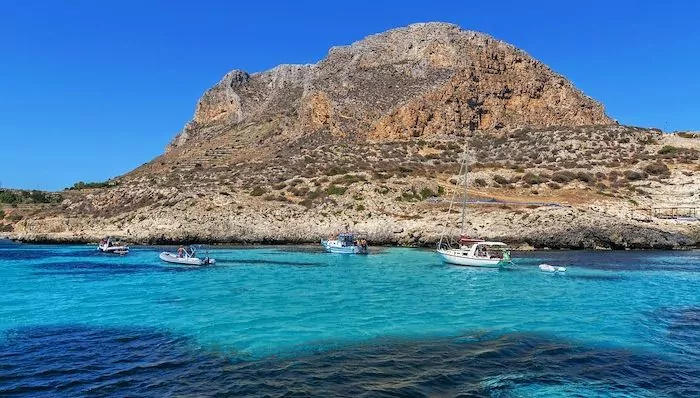 25. The island of Pantelleria with celebrities
It runs a route to the fairytale island of Pantelleria. from Trapani. The island has a spectacular location between Sicily and Tunisia and is surrounded by crystal clear waters. Armani has a house here and Madonna took mud baths here when she was pregnant. This is a once-in-a-lifetime experience!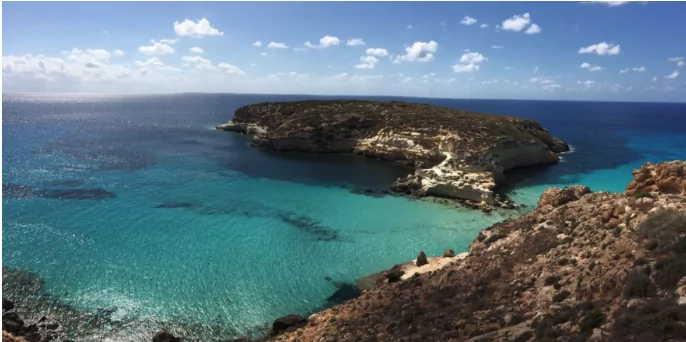 26. Ice cream for breakfast
For many Sicilians, coffee is most important in the morning.but there are also various small popular pastries, such as the brioche (light wheat breakfast bread). An extra luxurious version of this is brioche con gelato (brioche with ice cream), which is popular in the summer. This calorie bomb is perhaps more commonly eaten as a snack or dessert, but we've also heard that it can be eaten as a breakfast for those who want to start the morning on a luxurious note.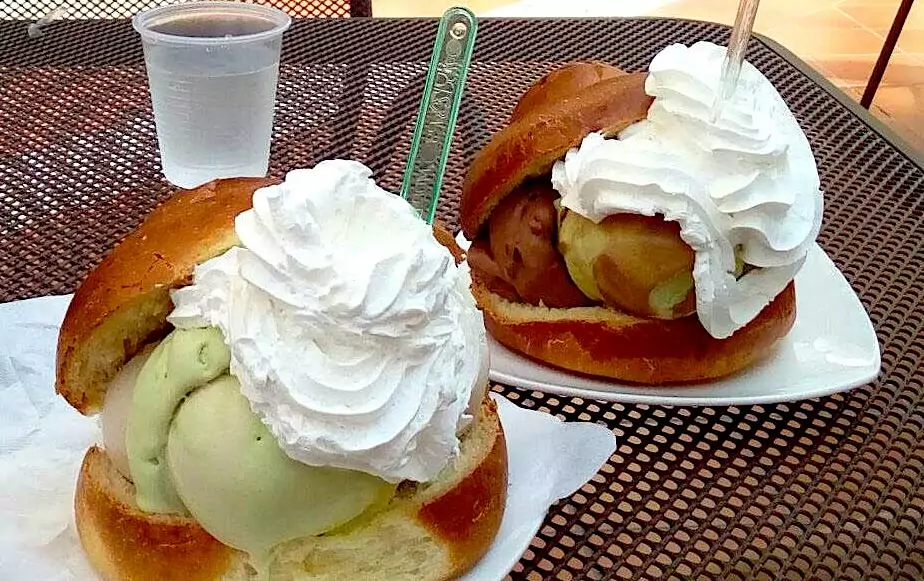 27. Sicilian mafia outside Taormina
The Italian Mafia exists Cosa Nostra? Yes!!! You won't notice them though, because tourists are uninteresting, but you can experience a bit of a mafia feel...
About 20 minutes from Taormina and past the tourist resort of Letojanni you'll find the filming location of the Godfather films, Forza d'Agro. 30 minutes further up the mountain you'll also find the stunning little village of Savoca. It is well known to fans of The Godfather as the village where Michael Corleone, played by Al Pacino, meets and marries Apollonia Vitelli-Corleone.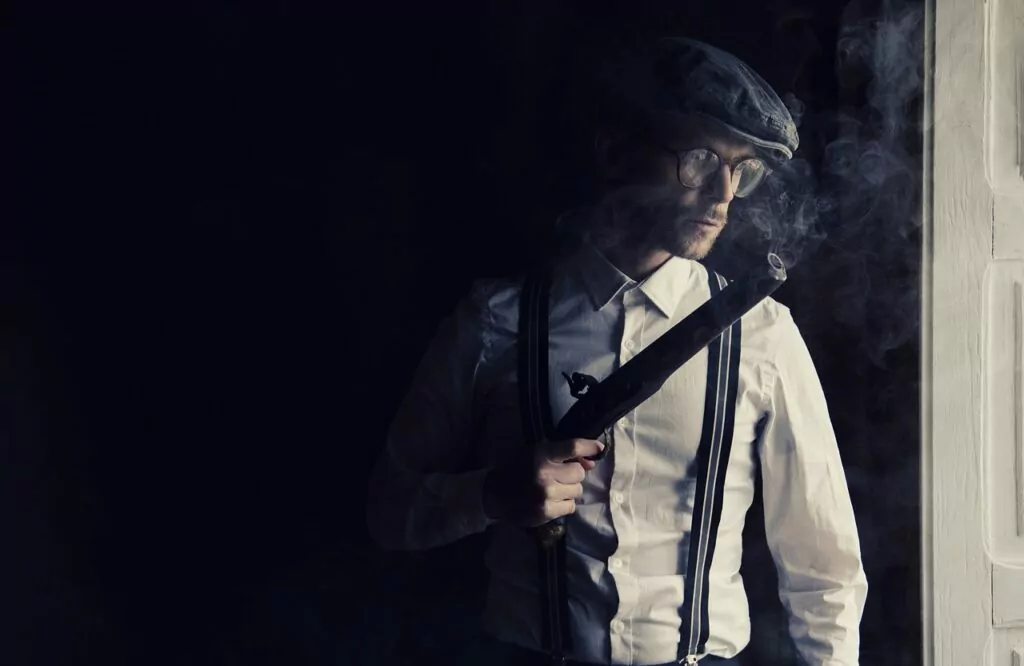 28. Known Archimedes from Syracuse
The Greek mathematician Archimedes (c. 287 BC) was born in Syracuse, at the time when the Greeks were fortifying the island. He made trouble for the Romans with mathematical tactics when they wanted Sicily, but they eventually defeated both the Greeks and him, and he died on the island.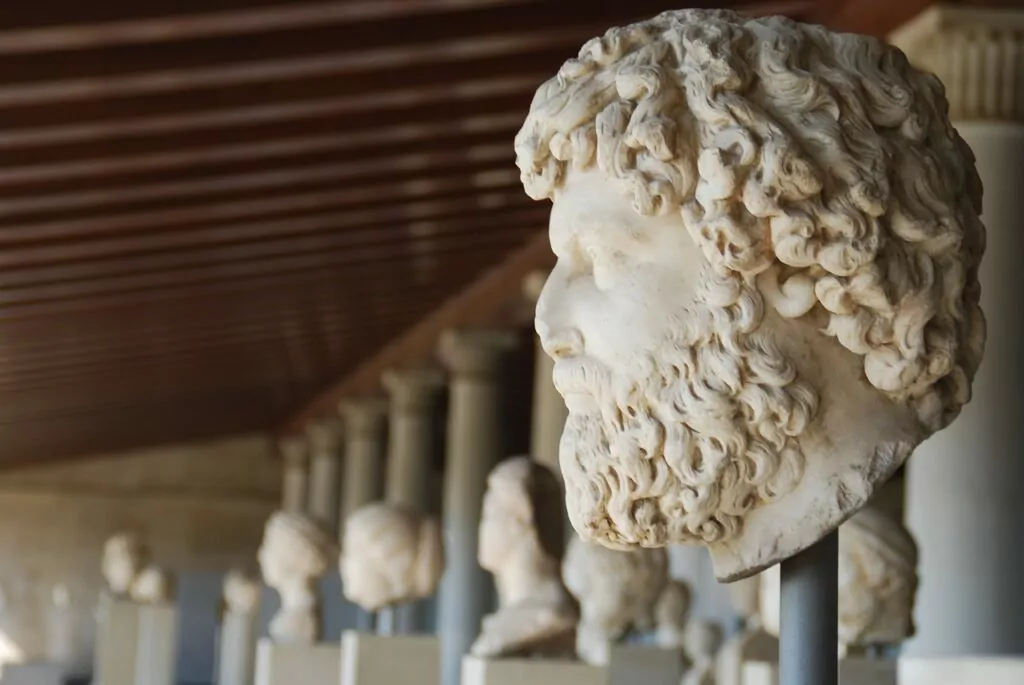 29. Sicily's own national anthem
Between 1808 and 1861 Naples and Sicily were a joint and enormously rich kingdom. They even had their own national anthem ... Inno Al Re and two capitals, Palermo and Naples.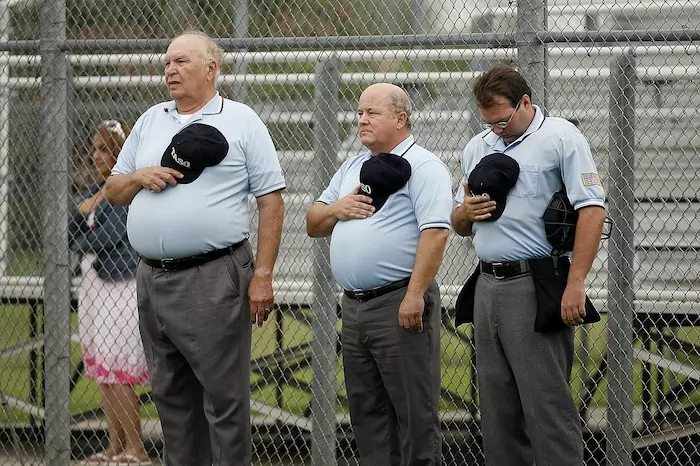 30. All the temples of Agrigento
Agrigento on the southern coast of Sicily is famous for its ancient temples, dating from the 4th century BC, in the Valle dei Templi. The Temple of Concordia is the best preserved Doric sanctuary in Sicily, and perhaps in the world. The oldest is the Temple of Hercules, with its tall columns.
Agrigento was founded by Greeks in about 581 BC, and was important in antiquity. Initially ruled by the tyrant Phalaris, the city became a democracy in 470 BC. I Agrigento there are many impressive remains from the ancient Greek period. These include a wall with the remains of eight gates and seven Doric temples. The well-preserved Temple of Concordia (pictured) was converted into a church in 597 AD.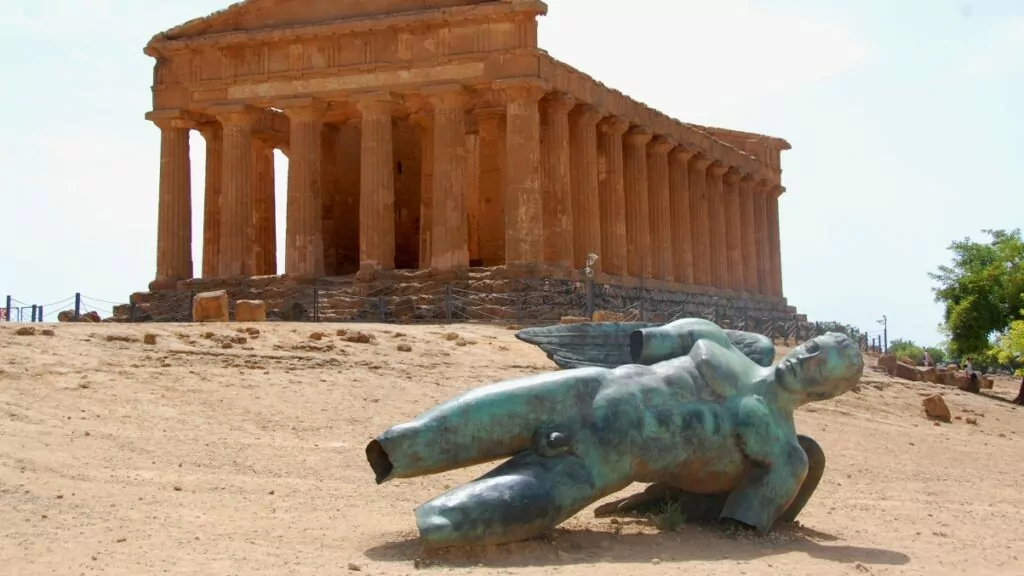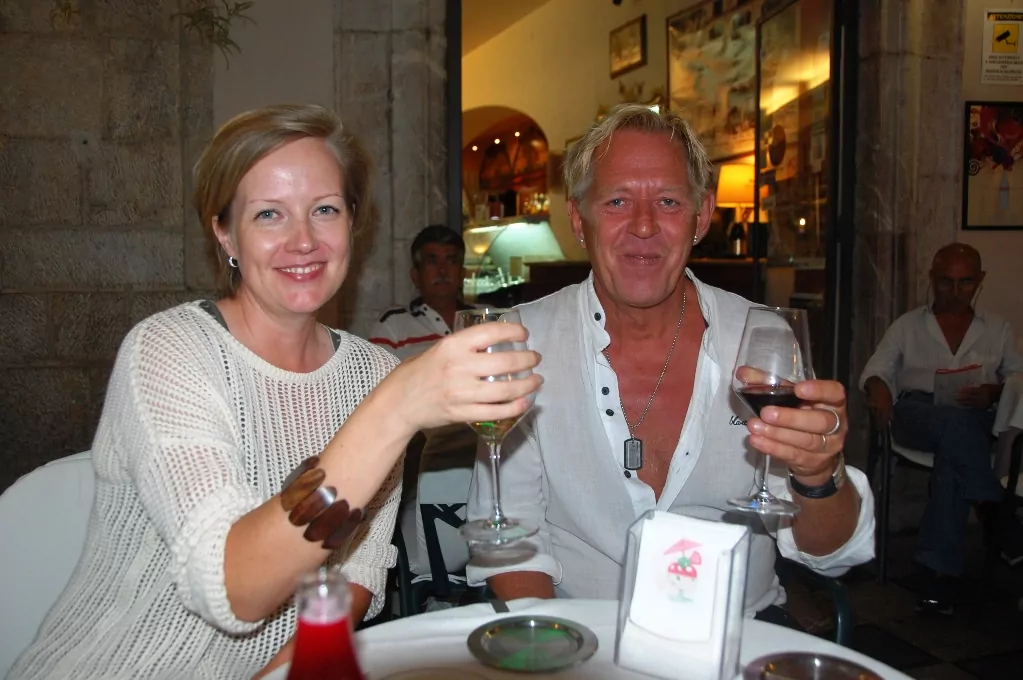 More interesting facts about Sicily
The longest and largest river is Salso 144 km
Sicily's second largest city is Catania.
Sea of Sicily are the Mediterranean, Ionian and Tyrrhenian Seas.
Biggest sport is football
Quattro Canti is a famous baroque-style street crossing in Palermo.
4 national parks: Madonie, Nebrodi, Etna and Alcantara.
5 mountain ranges: Mount Etna, Madonie, Nebrodi, Peloritani and Hyblaean mountains
Sicily is a Mediterranean island and is located between Europe and Africa in southern Italy. Sicily has Malta and Libya to the south, and to the south-east is the Ionian Sea and then Greece.
The Strait of Messina is what divides Italy from Sicily. with only 3 km. To the north is the Tyrrhenian Sea, Italy with Sardinia to the north-west and to the south-west is Tunisia.
Greek ancient ruined city of Selinute from about 628 BC with its 5 temples, and it was estimated that about 30,000 people lived in north-west Sicily. In the north-west is also the Doric temple of Segesta which was the largest city. The population was the Elymians who were one of the three indigenous peoples of Sicily.
Did you know that they extract salt in Sicily? The salt ponds of Salina with lots of charming windmills do the job, located between Trapani and Marsala.
Temperatures are good from May - October are the best times to visit the island. Sicily is mountainous and there are many towns in the mountains that you can reach via serpentine roads.
Surprising facts about Sicily
Were these surprising facts about Sicily, or did you know everything already? Do you have any more exciting facts about Sicily?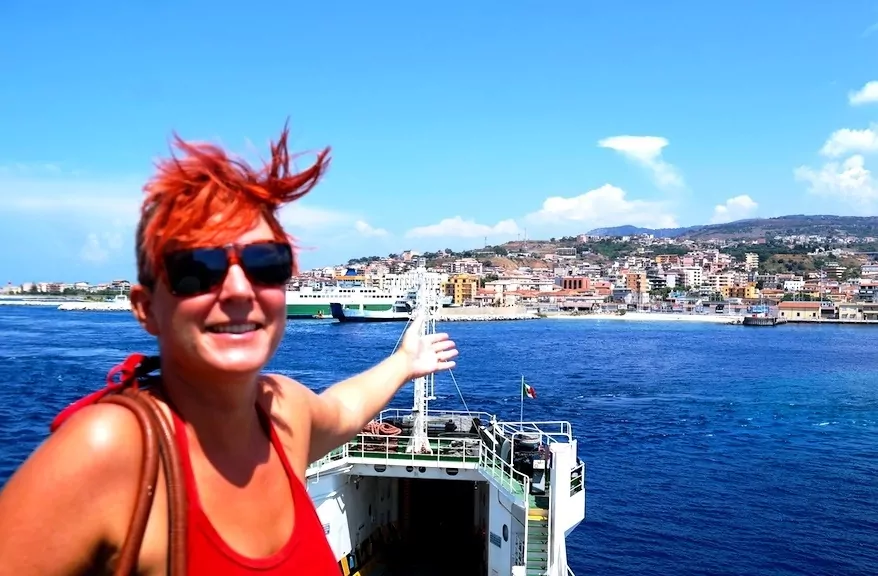 Facts about Sicily
What country? Sicily (largest Italian and Mediterranean island)
Residents? 5 million (2015)
Capital city? Palermo with 673,000 (2017), former capital of Syracuse on the Ortigia peninsula.
Currency? Euro
Members of the EU? 1 January 1958
Time difference? None
Country number? 0039
National Day? 4 Sept (Palermo) 2 June (Italy)
Nobel Prize? Salvatore Qasimodo in Literature
Independence Day? 15 May
Patron saint? Rosalia di Sinibaldo
Religion? Christianity (mostly Catholicism)
Language? Italian and Sicilian (some speak English)
National anthem? Il canto Degli (Brothers of Italy)
Emergency number? 112
El? Like Sweden
Water? Very good drinkable water
Price point? Cheaper than Sweden
Size? 25 832.39 square kilometres
Think about? Eating is the same as in Italy, i.e. there are primi piatti (pasta, risotto, etc.) and secondi piatti (meat, fish, etc.) and side dishes such as potatoes and vegetables are ordered separately.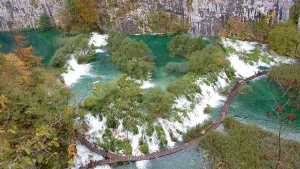 Today, we're giving you the facts about Croatia - 30 things you (maybe) didn't know. We...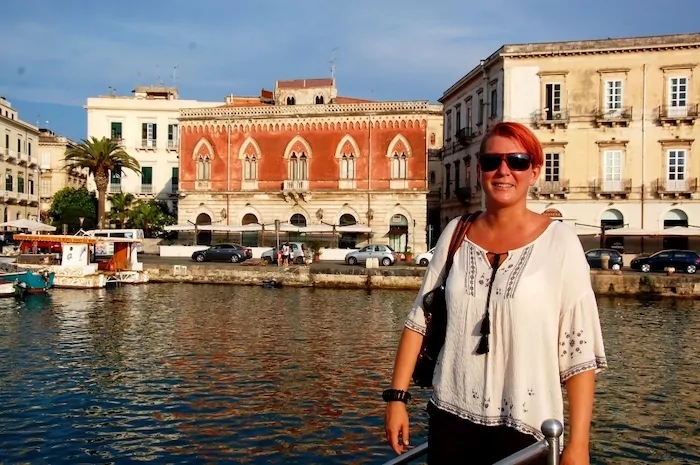 Historical facts about Sicily
EARLY HISTORY
The earliest archaeological evidence of human activity on the island is from 12,000 BC.
Greek, Phoenician, Romans, Byzantines, Arabs, Normans, Germans, French and Spanish have all influenced Sicily into what it is today.
About 750 BC the Greeks colonised the island and built beautiful monuments that remain today.
Around 200 BC there were 3 wars (the Punic Wars) between the Romans (Sicilian warriors) and Tunisia (Carthaginians) , where the Romans won and destroyed Carthage.
The Romans continued to rule until 476 when Roman rule collapsed. The Vandals (Germans) entered the arena and wanted a piece of the pie for about 50 years.
After that there was Byzantine rule for 300 years until 878 when the Arabs wanted access to Sicily, which they did for 200 years.
Year 1060 Sicily became a kingdom shared with the Kingdom of Naples.
Now also The Normans (Vikings) entered the scene at the end of the 11th century and ruled until the end of the 12th century.
The German-Roman constellation ruled Sicily for a hundred years until 1282, when Spain and the House of Habsburg stepped in and stayed for 500 years until 1713.
During this time the Spanish built Sicily's first university in 1434 (University of Catania).
Year 1576 the plague arrived and killed a large part of the population.
Year 1669 a volcanic eruption, the most powerful in modern times, occurred in Sicily on Mount Etna.
During this time also in 1693 - 11 January, the great earthquake disaster devastated much of eastern Sicily, killing 60 000 people, with Catania being the worst affected.
1713-1860 Sicily is ruled by the French royal family of Bourbon, and at the end of 1848 a Sicilian revolution breaks out.
The new style which was built was in Sicilian baroque style and is clearly visible in the UNESCO city of Noto, and Spain was part of the reconstruction. In 1860, Sicily became part of Italy.
The Bourbon royal family disappears when Giuseppe Garibaldi united Italy with Sicily in 1860-1861.
20TH CENTURY AND TODAY
Year 1900 started with Europe's largest emigration, mainly to North America.
The city of Messina is destroyed after a 1908 earthquake that killed 123,000 people.
Years 1922-1943 Fascist leader Benito Mussolini turns Italy into a dictatorship.
Italy became a republic In 1946, as part of Italy's constitution, Sicily was one of the five regions given special status as an autonomous region.
Year 1993 Cosa Nostra godfather Totò Riina is arrested.