Guest writer: Jonathan Gharbi de Maré
Budapest is wonderful in the summer but often a little too hot, so many people ask for a cold beer. Here is a guide to beer that is both cold and tasty. Since there was so much to take in in Budapest, two of us took turns tasting the beer. Writer Pontus Fredriksson was also part of the report.
Craft beer and microbreweries in Hungary
Everywhere in Hungary there are microbreweries making excellent beer and the craft beer trend has been going on for many years. Several breweries already have more than 50 beers and are continuously producing new beers. There are several large craft breweries in Budapest and new beers are added every month, and they sell for a third of the price in Sweden.
They brew ipa, porter, sour beer, imperial pastry sours, imperial barrel aged porters and much more. There's also a sport in inventing new beer styles, and there's a lot of ingenuity. They brew beers that are sweet, sour and salty all at the same time. But most also have beers that are aged in wooden barrels that previously housed plum brandy, whisky or wine.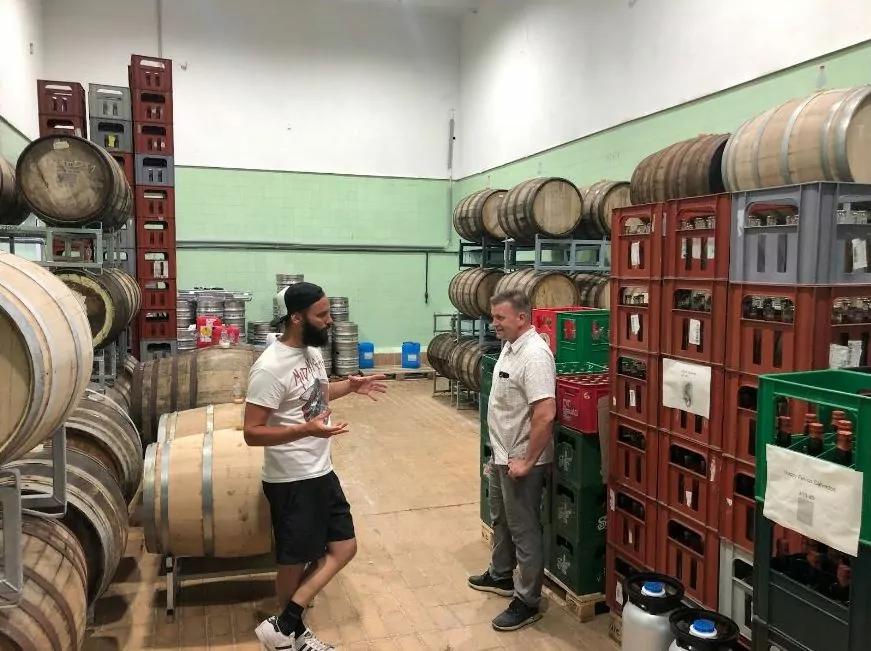 Breweries in Budapest
In addition to all the good beer, the trip hit the jackpot when we managed to squeeze in a meeting with brewers from 6-7 of the best breweries. They had a meeting to plan a joint recipe for a festival beer for the Budapest Beer Week that takes place in September.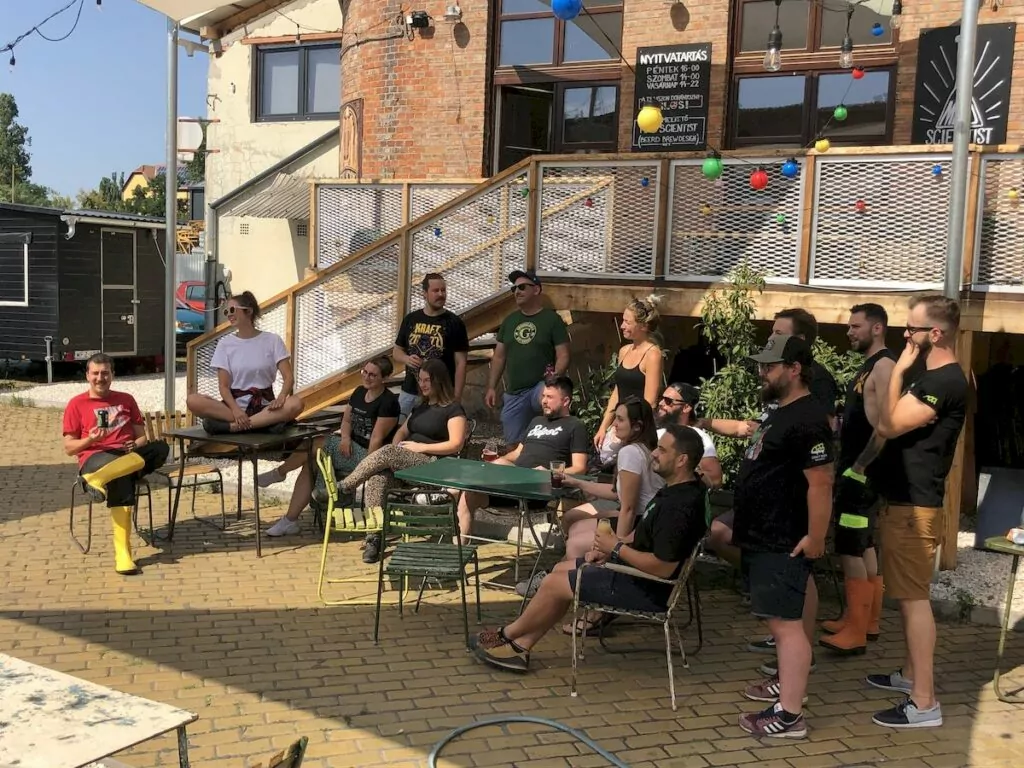 Monyo Brewing is a stable giant with well-oiled machinery. They have several series of beers that they release every year, ranging from full-bodied lagers to porters of over 10 % aged in whisky casks. A series for those who like lighter beers, one for the initiated and then a special one for those who like surprises and extreme flavours.

Playful labels adorn the cans and their beer is on tap almost everywhere. Especially in their own tap room, which is located near the large market hall and is called the Monyo tap room. The brewery is very large and a lot is exported. It is even so big that they have six yeast tanks for 4000 litres each where the so-called nomad breweries can stay.
The co-operation and friendships are so good that the different brewers help each other. One such brewery is Dealbreaker, which sells its beer at Hopaholic in Budapest. They rent a day, brew the beer and then pay for a larger brewery to bottle it in both kegs and cans. Hence there are more breweries on paper than in reality. But it is based on co-operation and seeing each other as partners and not competitors.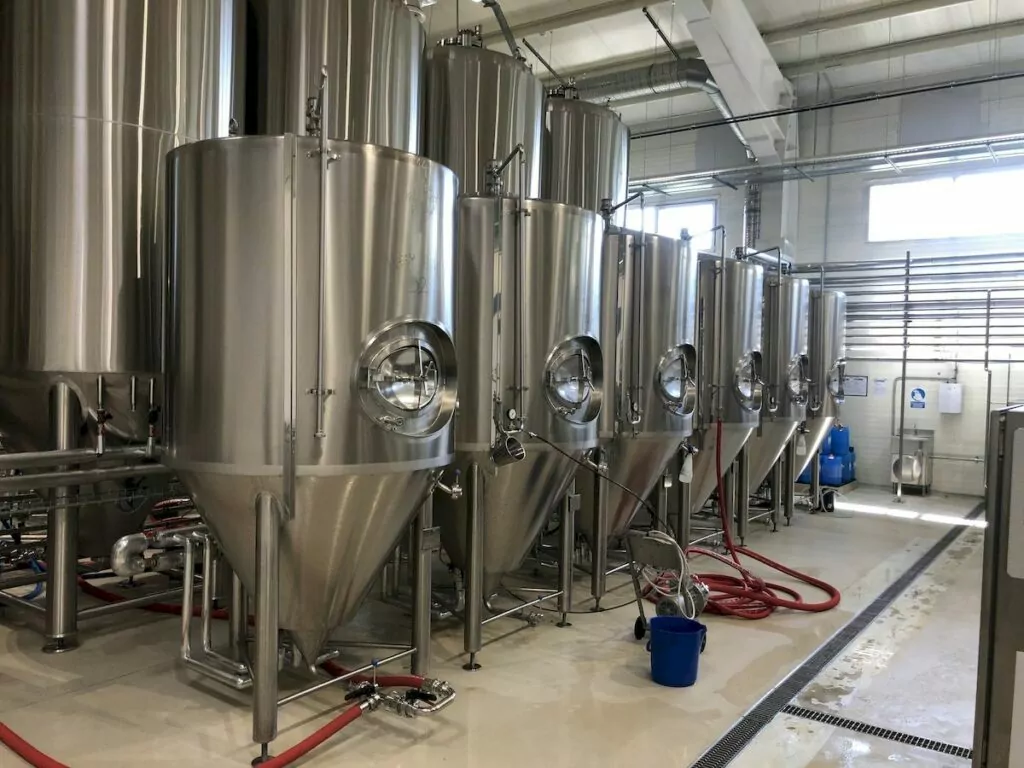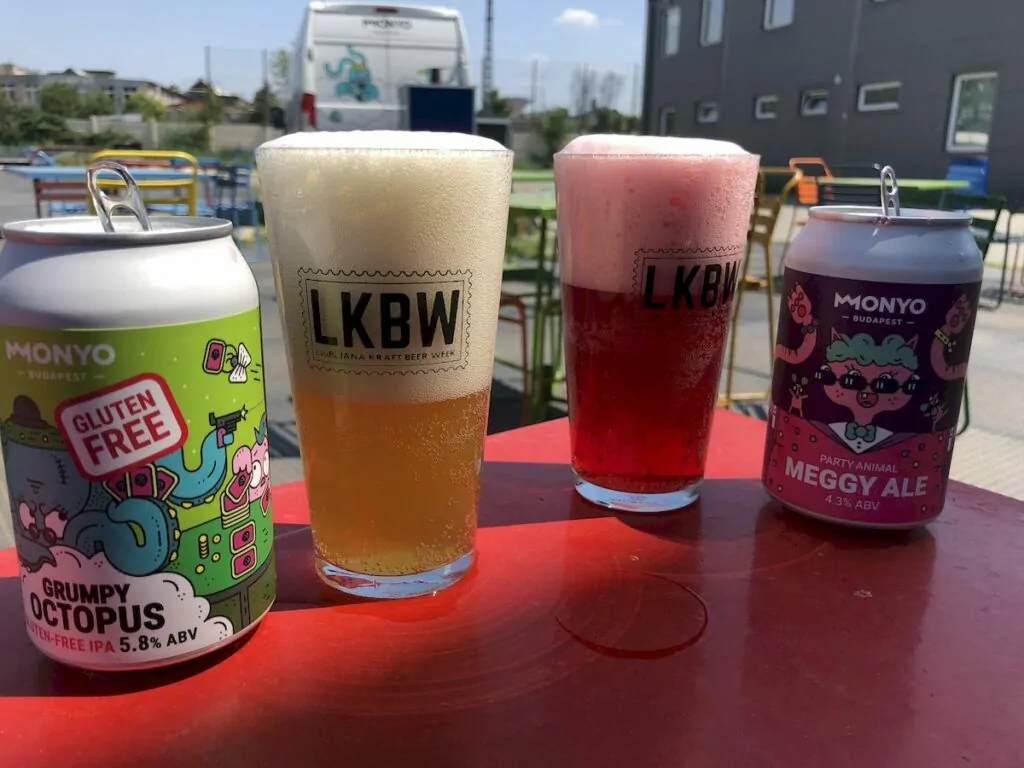 For those who want to feel a little crazy, the Mad Scientist the brewery to target. They are known throughout Europe for their crazy beers and can be compared to Omnipollo in Sweden. Go to the brewery about 5 km outside the city centre or visit Mad house bistro and craft beer in the city centre.
They have 24 beers on tap and a cosy outdoor terrace nestled among beautiful houses. They also have the menu Eat with pride which supports NGOs working on LGBT issues. They also have another beer garden, Mad Garden Buda on the other side of the Danube with ten beers on tap. They release several beers per month and have so many series that they have to work with several different designers in parallel to design all the beer cans.
They make beers that surprise and shake things up. They also have a Braggot, a beer style that is a mixture of mead and beer. Mead is made from honey and beer from malt but this one has both and is also a collaboration with another brewery. It is brewed in collaboration with the Ukrainian brewery Varvar and the money goes to a foundation that finances medical equipment in Ukraine.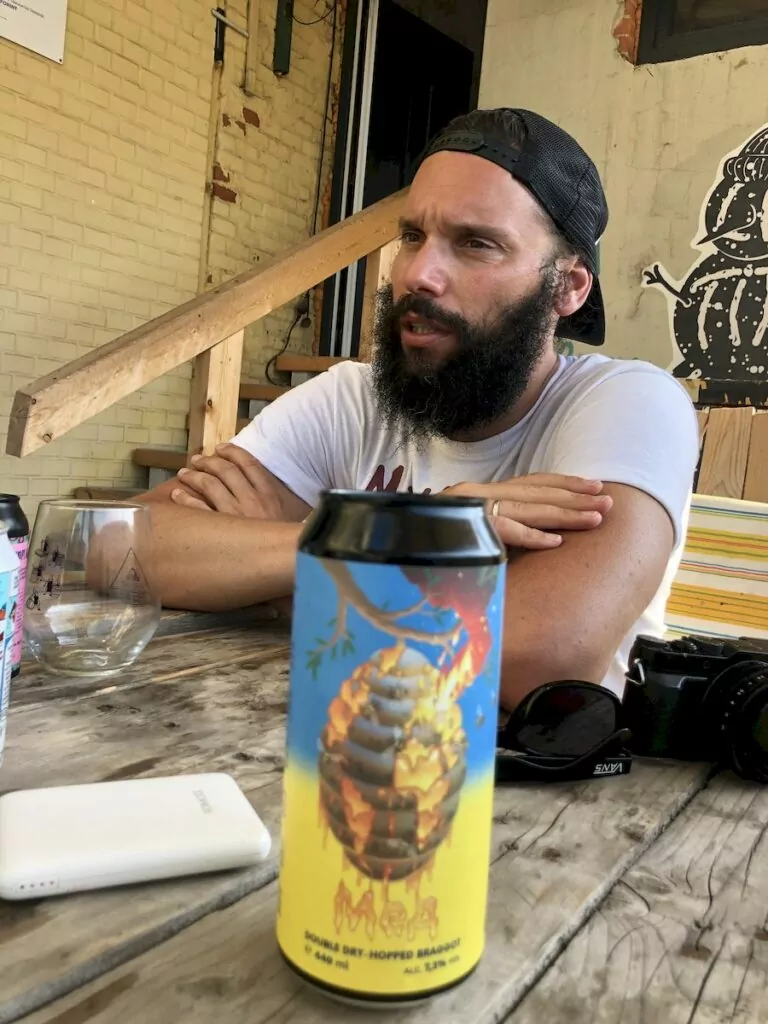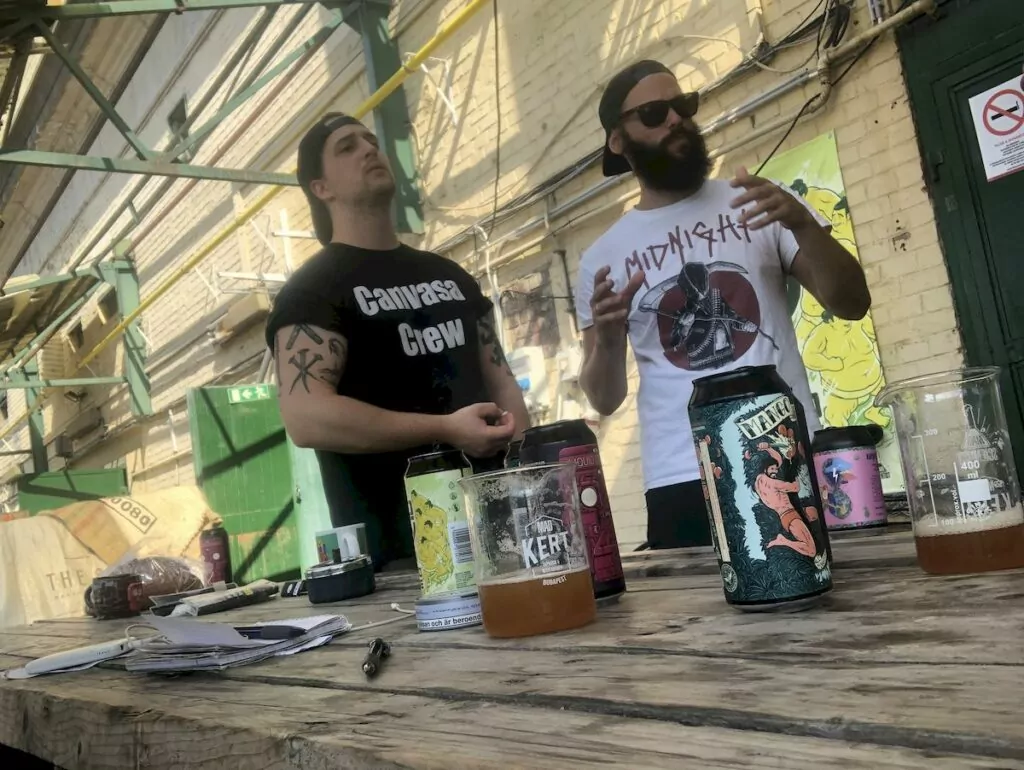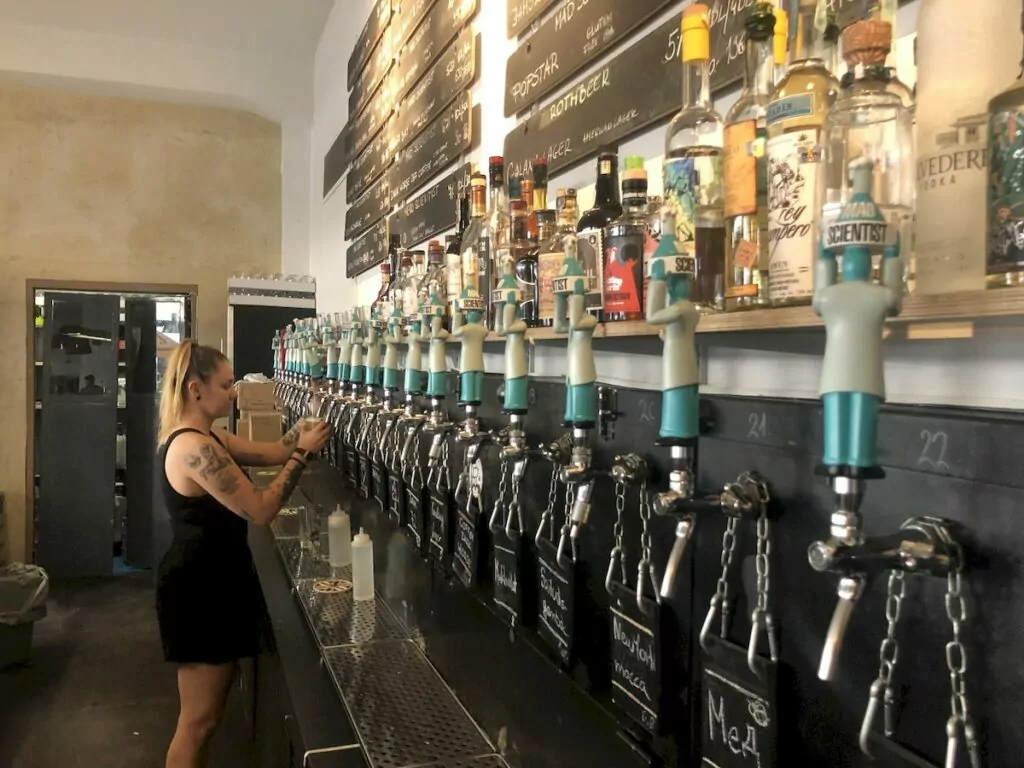 Good places to serve craft beer inside Budapest
Hopaholic Craft Beer Bar has hundreds of beers on its menu and 10 on tap. Here you will find 20-30 beers from Sweden and some good stuff from all over the world. Very knowledgeable and friendly staff. Best selection of canned beer in Budapest. Nomad Brewery Dealbreaker is based here and there is always one of their 17 different beers available, either on tap or in cans.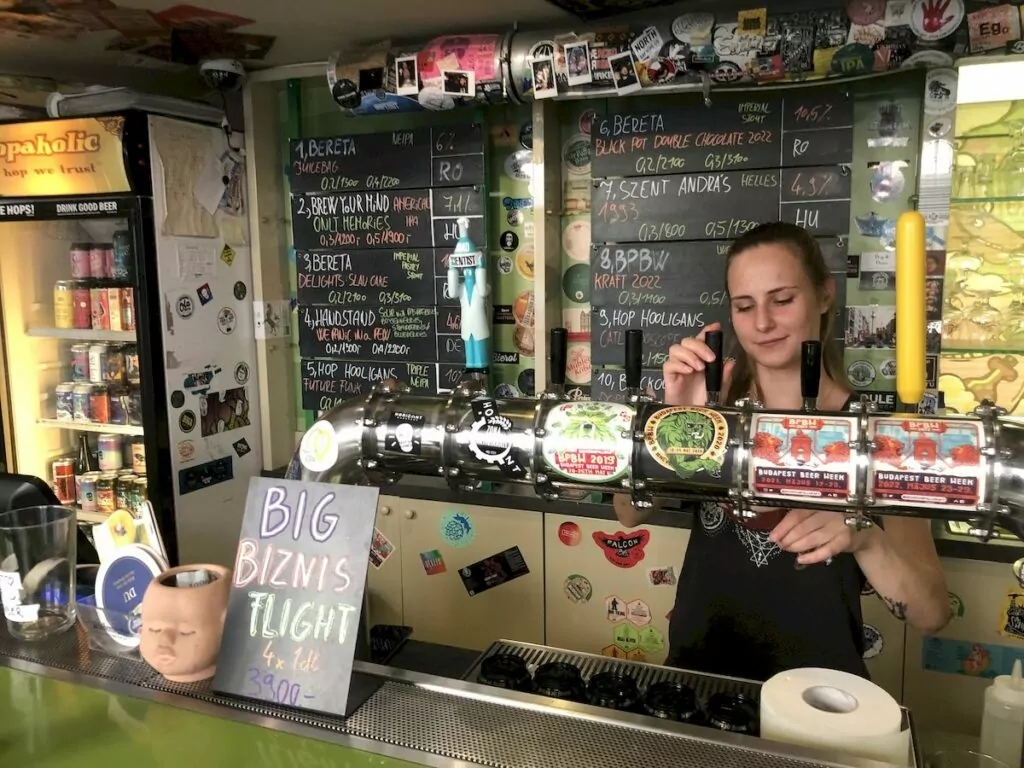 Two brothers run the pub Beer Brothers with 18 beers on tap, right next to the historic Cafe Astoria which is also worth a visit.
Horizon brewing is located in the brewery area where both Hop Top and Mad Scientist brew their beers. It is unusual for there to be two female brewers and Horizont has many good beers.
If you want to visit microbreweries in the city, there are Gravity Brewing and Parabolic Lazarus Brewery. Both make simple Hungarian beer and you can see the actual brewing equipment on site. For those who otherwise like lager but want to try something with a bit more flavour, these are perfect. Parabolic is very easy to visit right after getting off the airport bus. They are located on the way into town.
Beyond these, there are plenty of bars that have a handful of craft beer taps, so wherever you go in Budapest, there's something to taste. An old slogan that many bars have is : Good people drink good beer and this is certainly the case in Budapest.
Jonathan Gharbi de Mare and Pontus Fredriksson.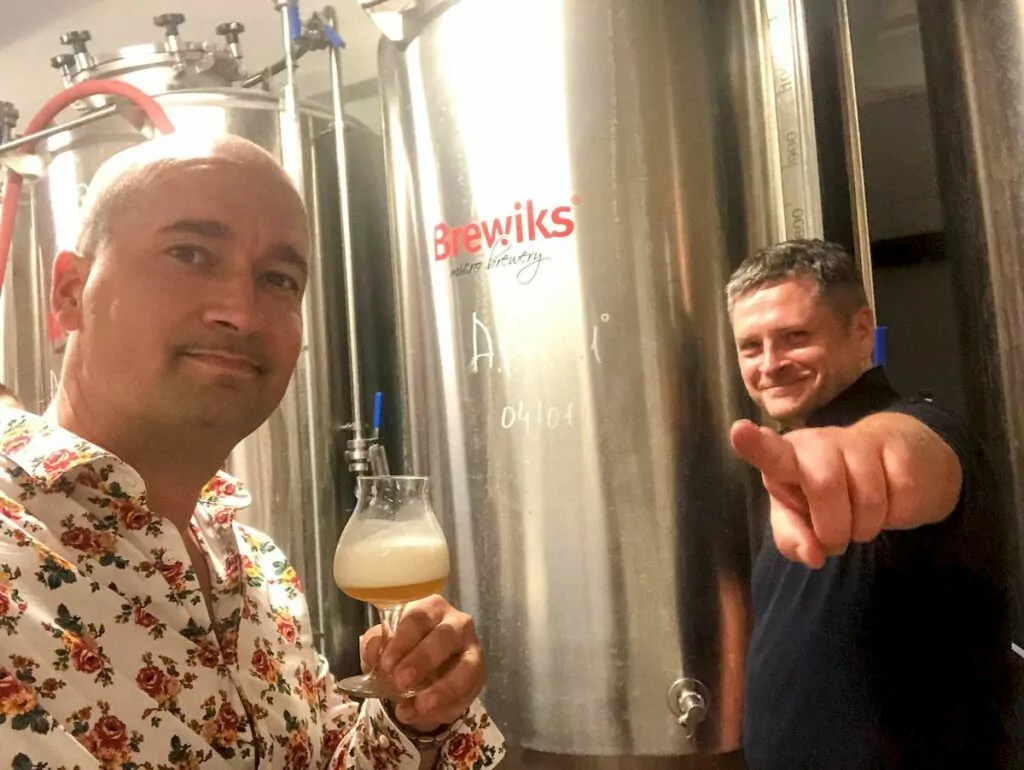 Jonathan runs the start-up abudhabibeer.com about beer both in the UAE with offshoots in neighbouring regions. Jonathan opened the first craft brewery in Burkina Faso and wrote the book Beer guide to Vietnam. He is a regular writer for the beer magazine Maltesen. In addition to beer, he has a keen interest in nature and more unusual travel destinations. He has written articles for a variety of newspapers and magazines.