With over 14 million guest nights a year, camping is the most popular holiday accommodation in Sweden, and the new travel trend is 'glamping' - glamorous and luxurious camping for the discerning traveller.
Glamping
We usually camp in our Freedom motorhome, which is pretty glamorous in itself. We've also tried exclusive camping in the Sahara desert, in ... tents with both electricity and running water. But there are more places in the world where you can try luxury camping! Airbnb, the home-to-home holiday accommodation provider, has over 500,000 properties around the world and has listed its Top 3 best 'glamping' locations.
1. glamping under the stars, Chile
This is the only tent hotel in the world that focuses on astronomy. The tents are two-storey, with a removable roof for a magnificent view of the Chilean starry sky. Each tent has a living room, bathroom, terrace and bedroom with a collection of astronomy books. When you get tired of stargazing, you can go on a night ride or explore nature by bike or car.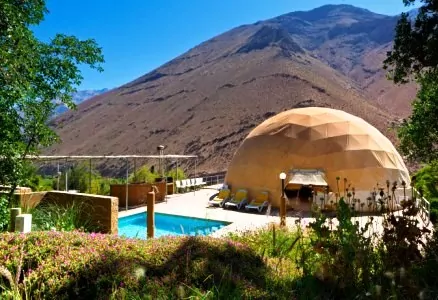 2. Glamping like an English princess, United Kingdom
Camp with a hot tub, deli, fishmonger, holistic therapy centre, hot tub and carpentry shop. Sleep in one of the camp's three tents, complete with king-size beds and mains electricity. Here you can pamper yourself with spa treatments, visit the famous Sissinghurst Castle or try windsurfing.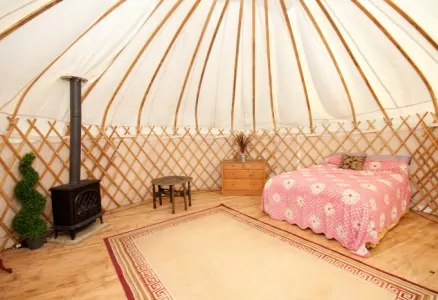 3. Glamping "Down Under" and swimming with dolphins
Glamorous camping in a celebrity caravan (which has appeared in several films) with a bar and microphone. Camp on the beach with the sea as your closest neighbour. The caravan is located on the Mornington Peninsula, Australia's best wine region, an hour's drive from Melbourne. Here you can swim with dolphins, go snorkelling or visit the hot springs in the area.