Saturday and guest blog with Elisabeth Haug
From Dubrovnik to Safari Beach, 16 kilometres. It should be pretty quick, we thought. Just blow down. NOT 🙂 We got stuck at the border crossing between Croatia and Montenegro. Nice to have a motorhome, I went to bed and read, Elias walked around in the car. The road further was under all criticism, we drove for about 45 km on European roads, luckily there were fantastic views and much to see during the journey. We passed Sveti Stefan and many nice cities.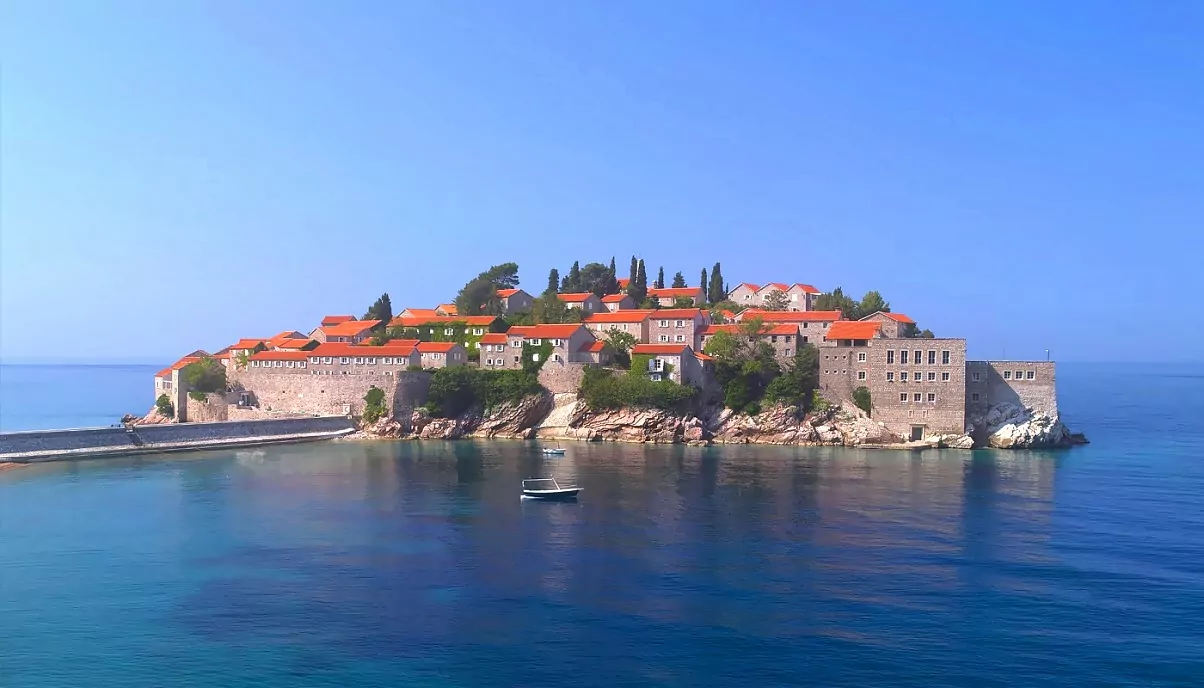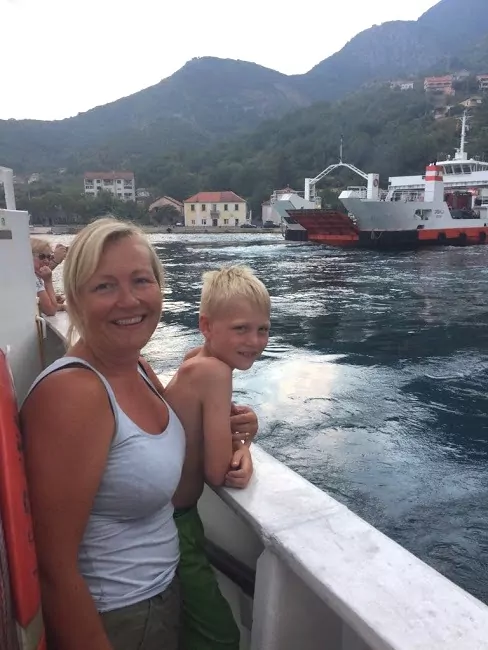 Engine failure at an intersection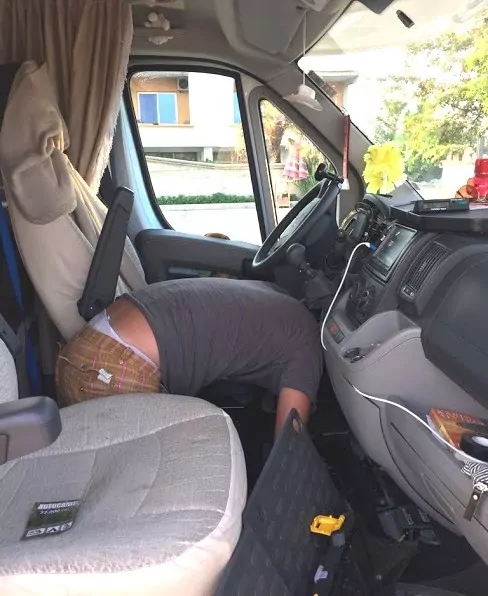 Once we started to approach, about 5 minutes left, the car died in the middle of a junction. Completely dead. Not even the hazard lights worked.
We quickly realised that the battery was the problem, I ran out with the warning triangle, started waving at the cars behind and Per started tearing away the carpets to get to the battery (which is very messy).
Very true, the plus pole has been shaken off, then there are bad roads. 🙂 Away with the warning triangle, into the car and find the campsite. Phew!!!

Montenegro, Camping Safari Beach
What a wonderful campsite, we got a place right on the beach and then very close to the service centre. Nice that Elias can run to the toilet himself without getting lost. Once we had taken out the furniture and were going to have a drink before dinner, our new neighbours (German) came up with some of their dinner for Elias and welcomed us. The beach is a nice sandy beach, warm and nice in the water. It was about 10 min to cycle to the market so we could buy food.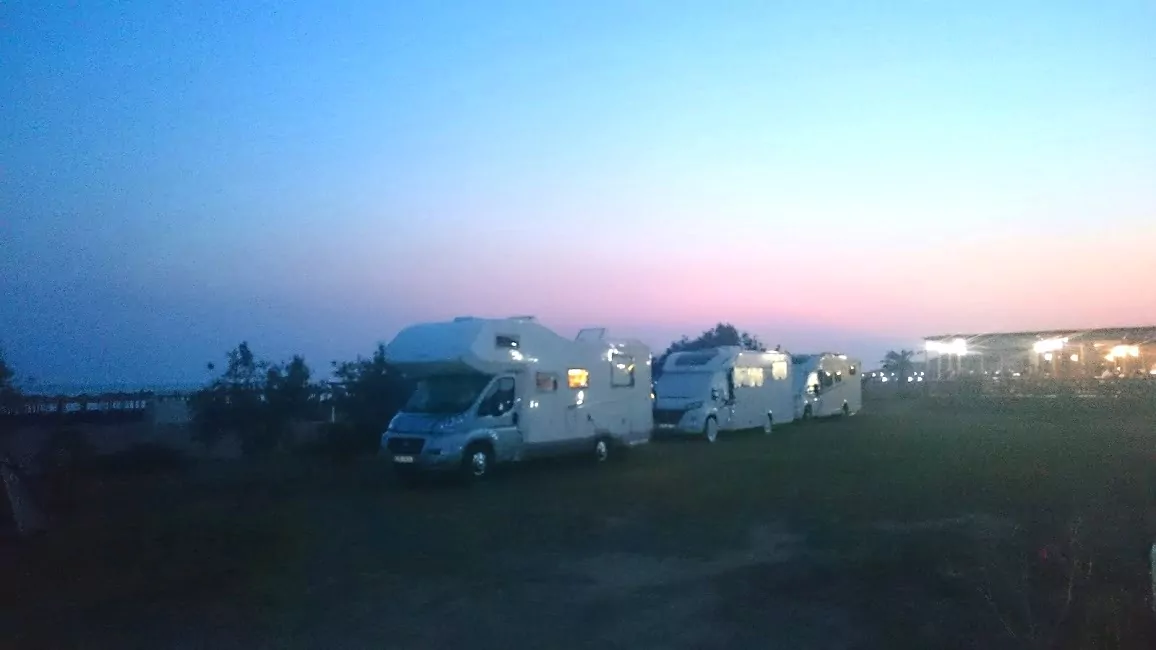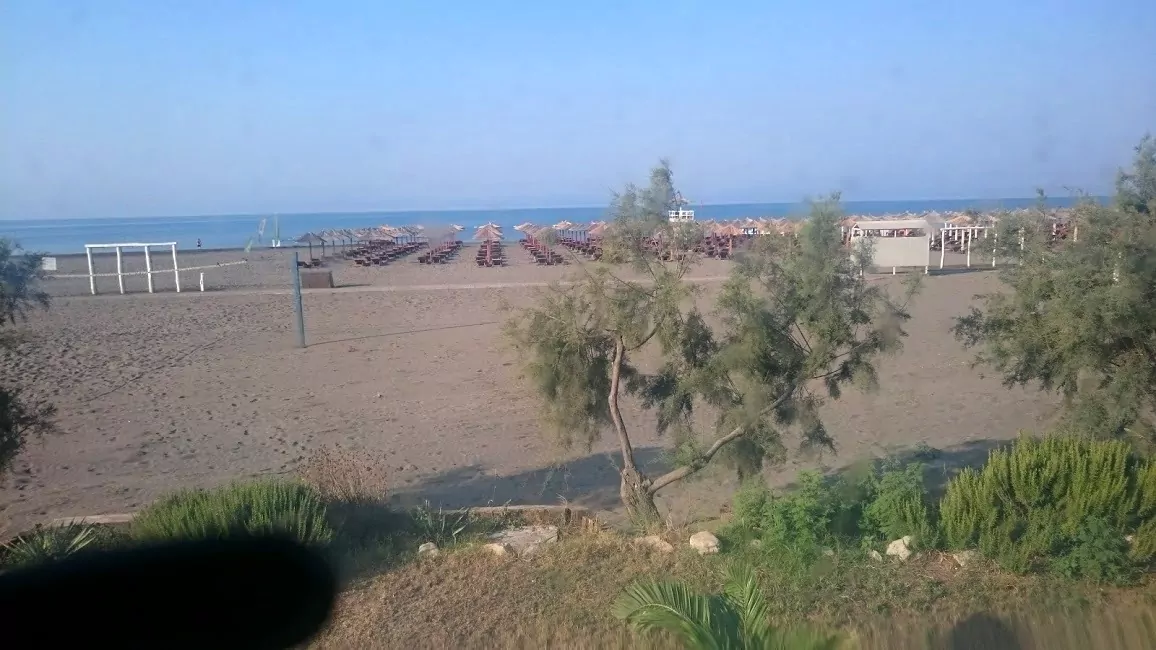 At the campsite we met Karlheinz, a camper of class 🙂 He had been out for many years with his wife Iris and when they heard that we were going to Albania, he thought we should of course go to the coast. He said: "Lakes!!!, you have that in Sweden!!!". Go there, we will follow! Yes, yes, there are lakes in Sweden, it's true.
We listened to Karlheinz and travelled down to a small town called Kavaje, just south of Durres. Once we were on the road, yes road and road, we wondered if we had been fooled. It wasn't exactly a highway. Our GPS had no idea how the roads went, it said: turn right, turn left even though there was no road to turn into. Finally, after a few but still smooth mistakes, we arrived. Paradise!!!
Albania, PaEmel camping
This is "bohemian camping", super cosy and deserted. Completely quiet and no fuss. The campsite had a restaurant out on a small island where, among other things, fresh fish was served, very good. Day number 2 came Karlheinz and Iris. Very nice and we had dinner together at the hotel next door. Italian owners so it was Italian on the menu, good and very cheap. If we needed to go into Kavaje (12 km), the camping staff drove us in, free of charge 🙂 .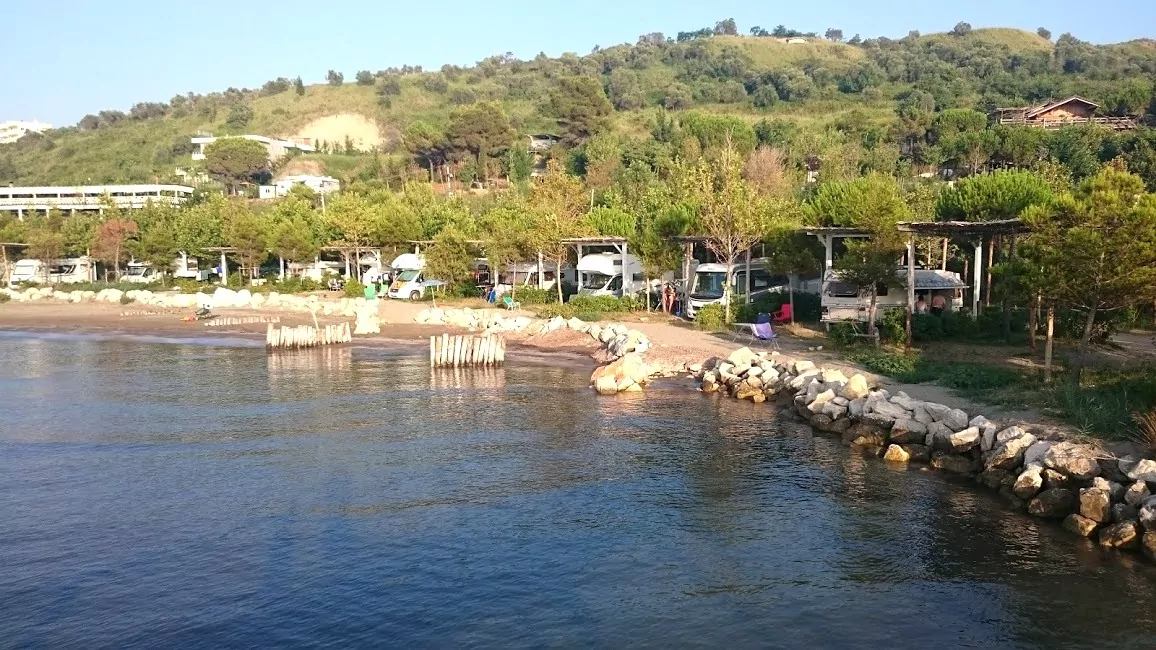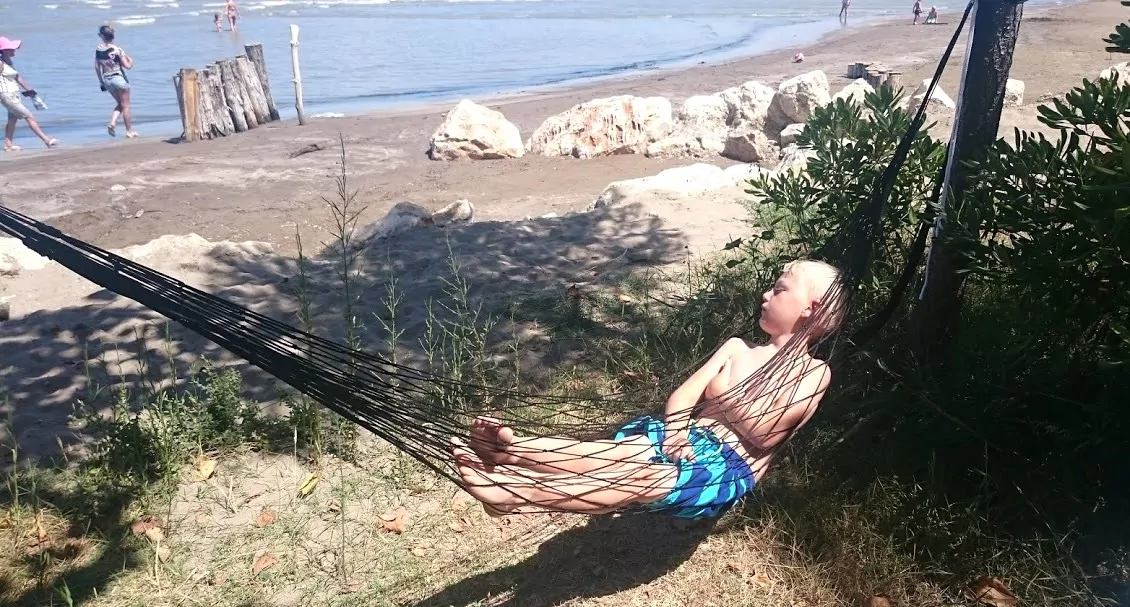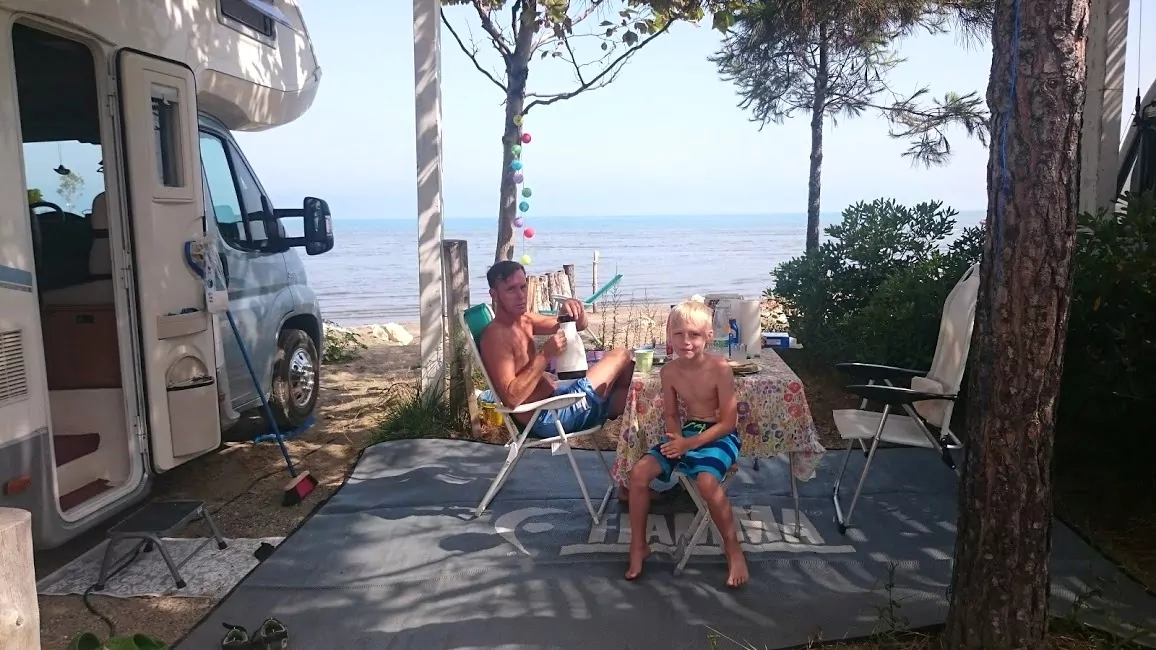 Road between PaEmel, Albania and Thessaloniki, Greece
With some nervousness, we moved on to Greece, knowing that we would cross Albania. The journey began by travelling along SH 71. It went quite well in the beginning and there were fantastic views. While travelling on SH71 we saw many different animals, some more unusual than others. We saw: cows, horses, donkeys, geese, chickens, snakes, turtles, goats and sheep (on the road !!!).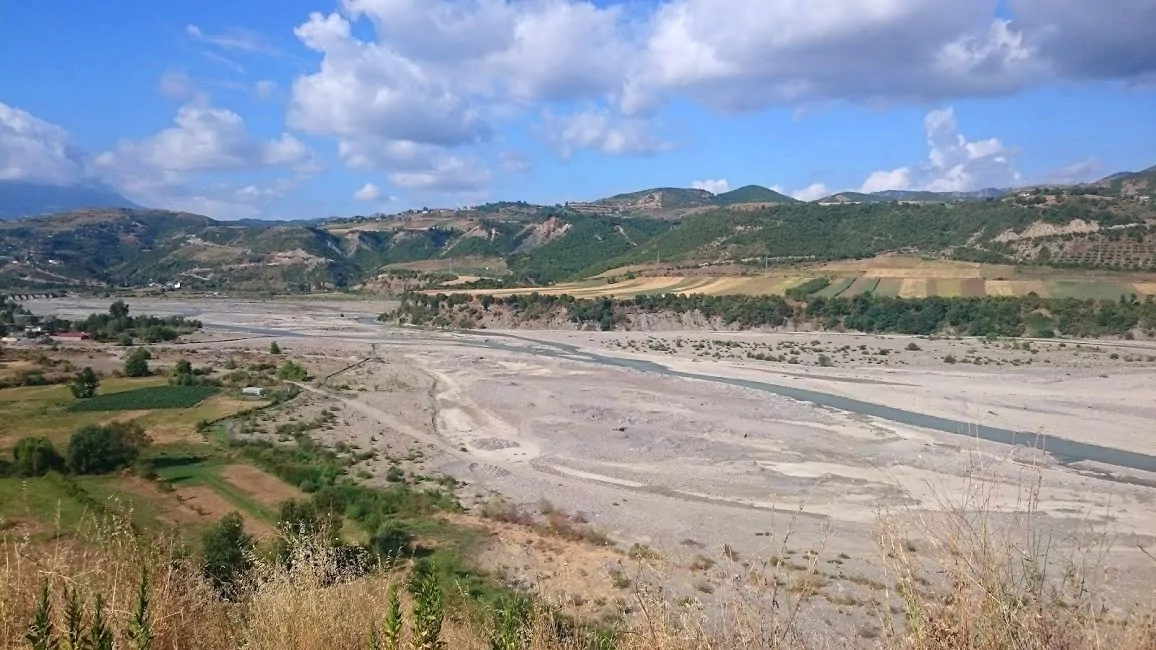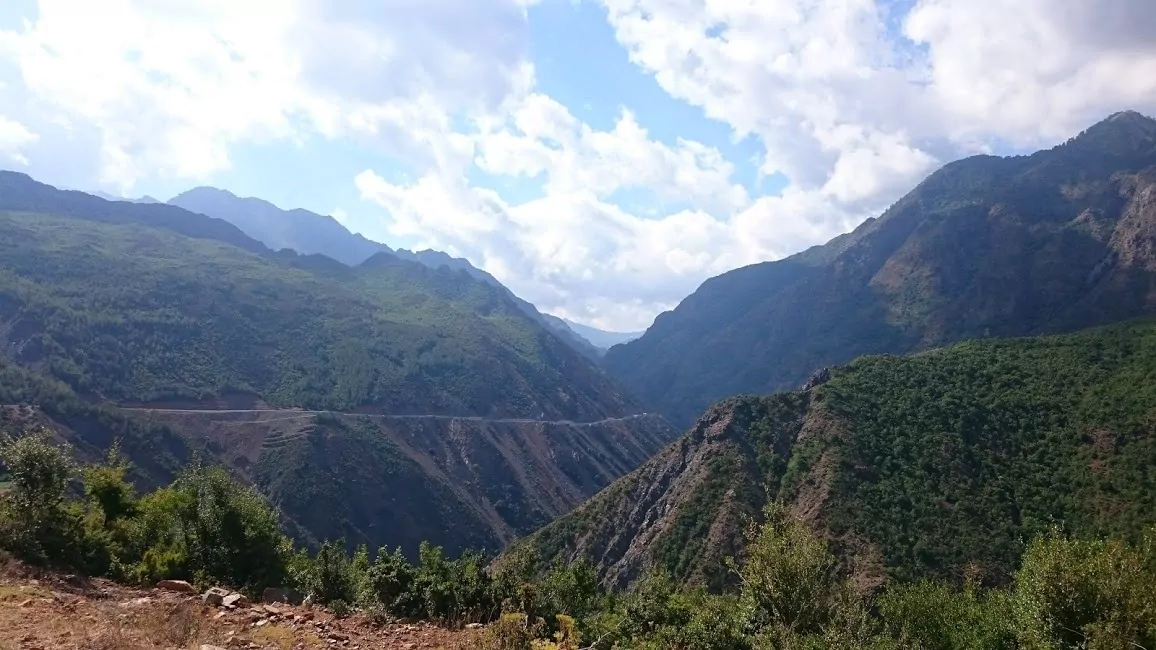 After a few miles and hours, the road started to look like it was under construction and eventually it was so bad that we didn't dare to continue. We made a decision to turn around, go back and go via Elbasan where we knew it was a European road. Eventually we got there and the European road was a fact 🙂 .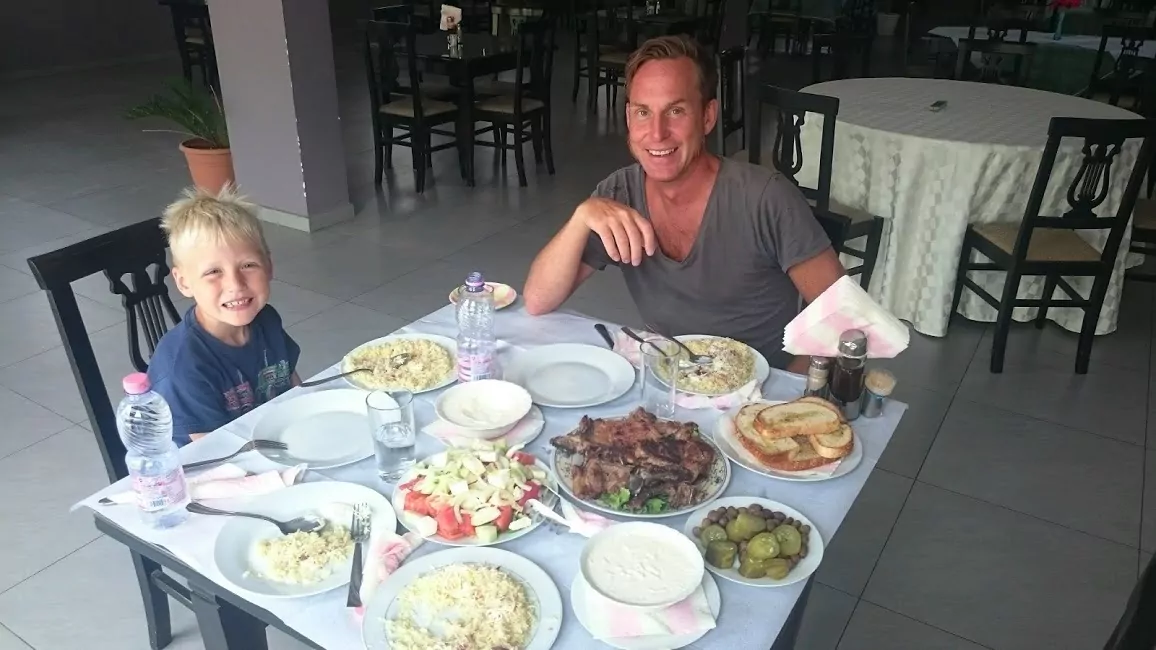 It wasn't great either, but if you compare it to SH71, it was great. That road took us to Greece via the beautiful lake Orhid. The border was completely deserted, took 5 minutes to cross. Then waited 20 miles on the best roads of the holiday. What good motorways there were down to Thessaloniki.
Camping Agiannis
Fun to be in Greece, I probably would not have thought that we would make it all the way down here. 🙂 A little trouble on the road. 5 extra days in Dubrovnik that allowed us to meet new friends, HannaMaja and Robert and their children. It would not have happened if the fridge had not been broken. Things probably have a meaning anyway.
We chose the campsite simply because it was on the right side of town, by the sea and looked nice online. It is ok, charming but not top of the list. Cosy, ok sanitary facilities and a nice restaurant with great views over the whole of Thessaloniki.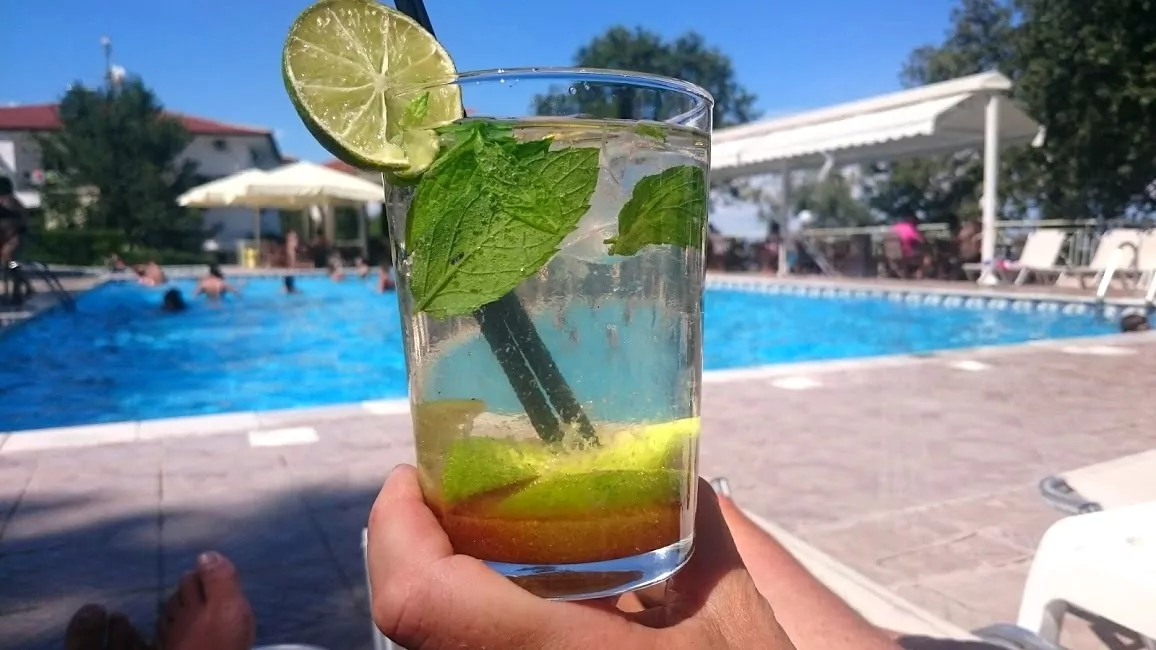 We will stay here for a few days to start the journey north at the weekend (sometime). We have plenty of time and the ferry from Ventspils (Latvia) is booked on Friday 11/8, 266 miles, without miscarriages 🙂 Feels like new adventures are underway next week as well. 🙂
Did you miss the last post about the trip? Read the Now it's half-time