What to do in Åland? This autonomous and Swedish-speaking little island kingdom is not only beautiful, but also exciting to visit. Here are all our top tips for things to see and do in Åland.
Åland
Åland is an archipelago and autonomous territory of the Republic of Finland, and the language spoken here is Swedish. Åland is also a demilitarised zone, which means that no military activity is allowed here. The archipelago offers stunningly beautiful nature, along with historical sights and delicious local delicacies. We were here early last summer with our motorhome, and now we've gathered our best tips.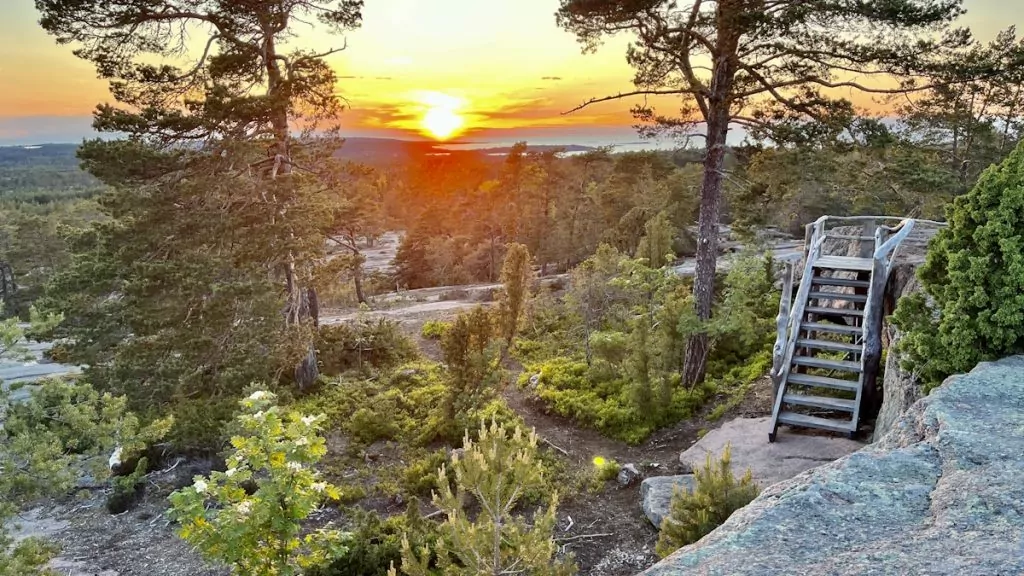 Åland is located between Sweden and Finland.
What can you do in Åland?
So what can you do in Åland? Whether you like nature, history or food, there is plenty to discover. Here are our top tips.
1. Experience Mariehamn
Mariehamn is the capital of the autonomous region of Åland, and many Swedes travel here by ferry from Kapellskär, Grisslehamn or Stockholm. Here you can stroll around the charming Sjökvarteret or visit museums such as the Åland Maritime Museum and the Åland Museum of Cultural History. You can also experience fantastic nature on Nåtö and Järsö.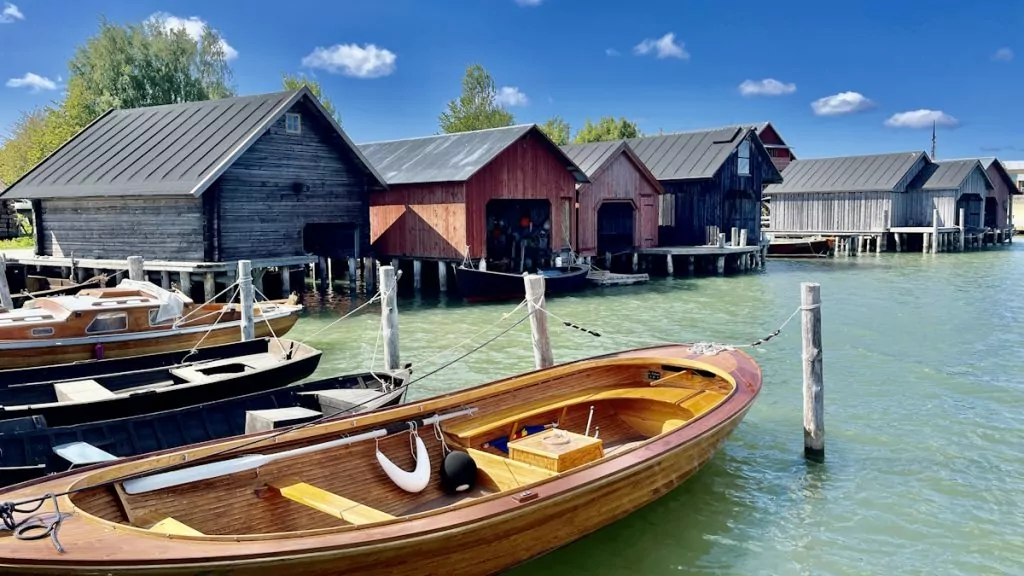 2. See the ship Pommern
One of the most interesting sights in Mariehamn is the sailing ship Pommern. The ship was built in 1903, and under Åland shipowner Gustav Eriksson it later made many voyages, mostly to Australia. Today you are welcome to look around the ship, on your own or with an audio guide.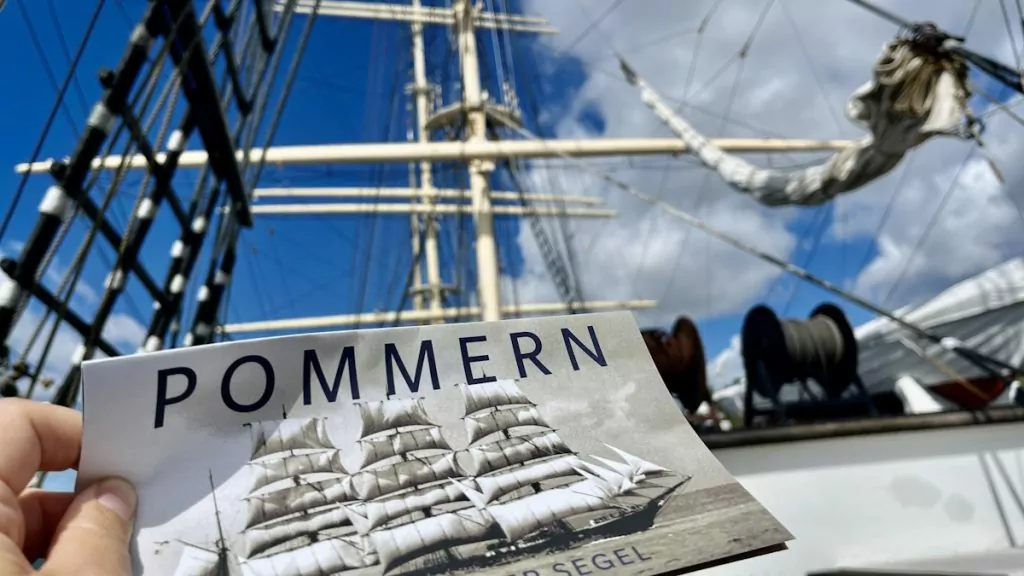 3. holiday in Eckerö
Eckerö, in the western part of Åland, can be reached directly from Grisslehamn on the Eckerö Line or, of course, via Mariehamn. In Eckerö you will find Käringsund's fishing village, which offers a charming and unique environment with fishing sheds, a restaurant and a museum. You can also choose to holiday at Kärungsund Resort or at Degersand Resort.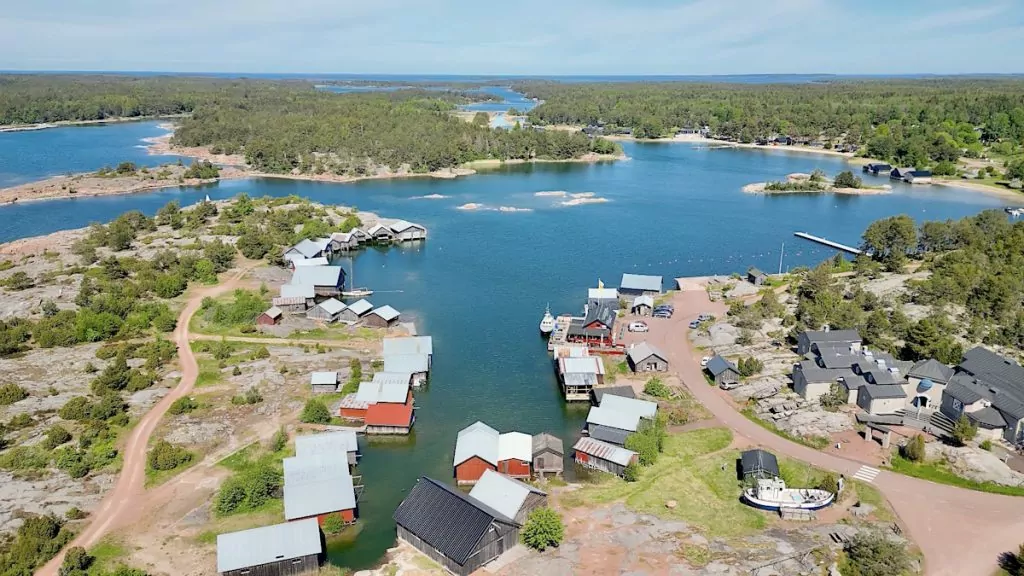 4. Visit Eckerö Post and Customs House
In Eckerö you can also visit the Eckerö Post and Customs House. To begin with, the building is fascinating. It was built when Åland was part of the Russian Empire, and Russia wanted to present a powerful façade to the west. In 1928, a magnificent Empire-style building was completed. Today the building serves as a seasonal visitor centre, with a small museum on the postal service and temporary exhibitions of Ålandic arts and crafts.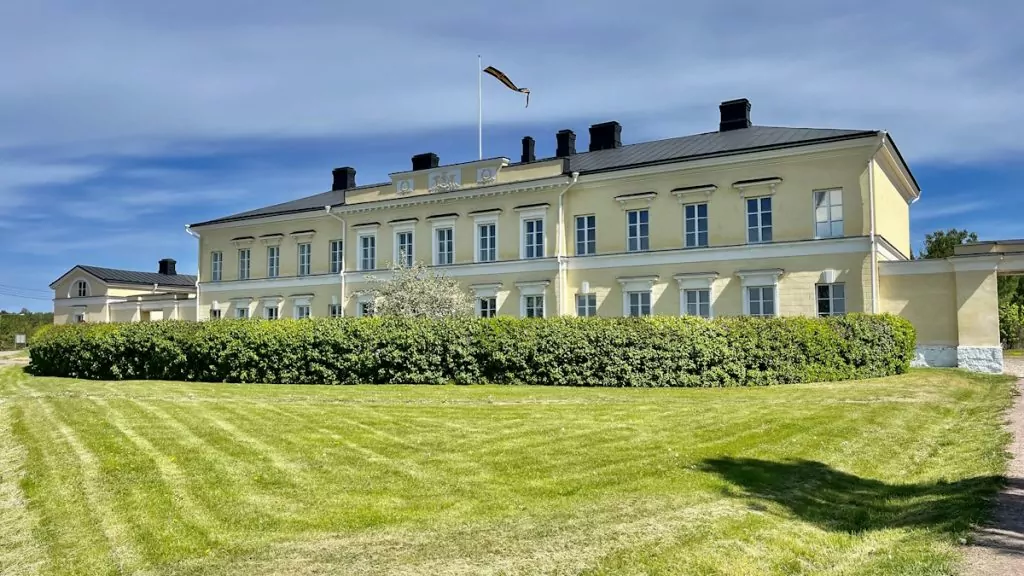 5. Fascinated by Kastelholm Castle
Kastelholm Castle, located in Sund, Åland, had its historical heyday under Gustav Vasa and his sons, when Åland and Finland were part of Sweden. The castle burned several times and finally fell into disrepair, and today it is a well-preserved ruin that is very interesting to visit. At the same time you can take the opportunity to look into the prison museum Vita Björn.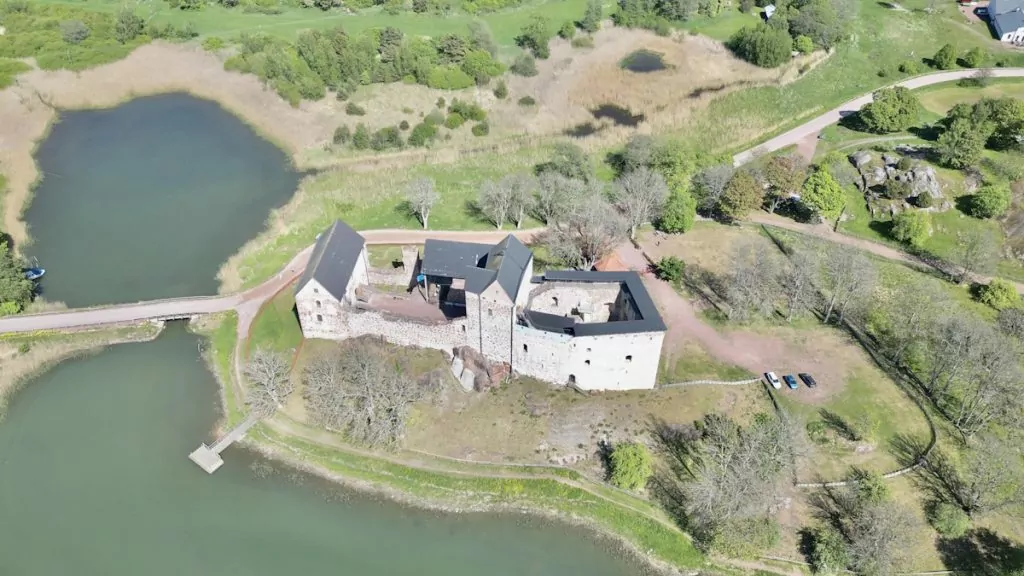 6. Time travel at the Jan Karlsgården open-air museum
Right next to Kastelholm Castle you will find the open-air museum Jan Karlsgården. There are some 20 older buildings collected from different parts of Åland, and you can look around at everything from residential buildings to mills and an exhibition about the historic Post Road.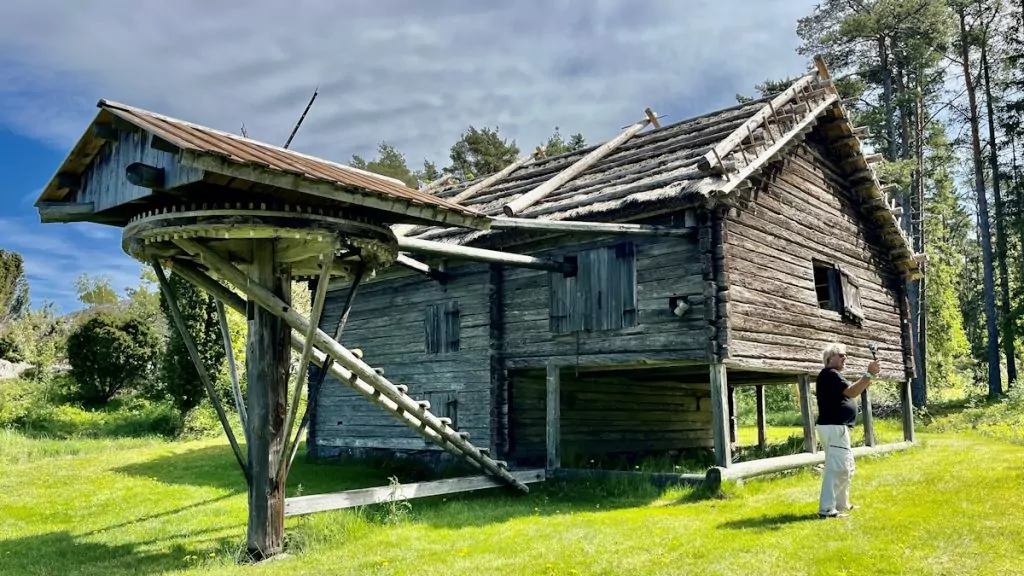 7. Have a drink at the Åland Distillery
In Sund, right next to Jan Karlsgården, is the Åland Distillery where you can pop in for a drink or a bite to eat. Among other things, they make colourful long drinks here and also produce their own gin. In accordance with Finland's alcohol laws, you can also buy long drinks to take home, while stronger drinks, such as gin, can only be bought at Alko, Finland's equivalent of Systembolaget.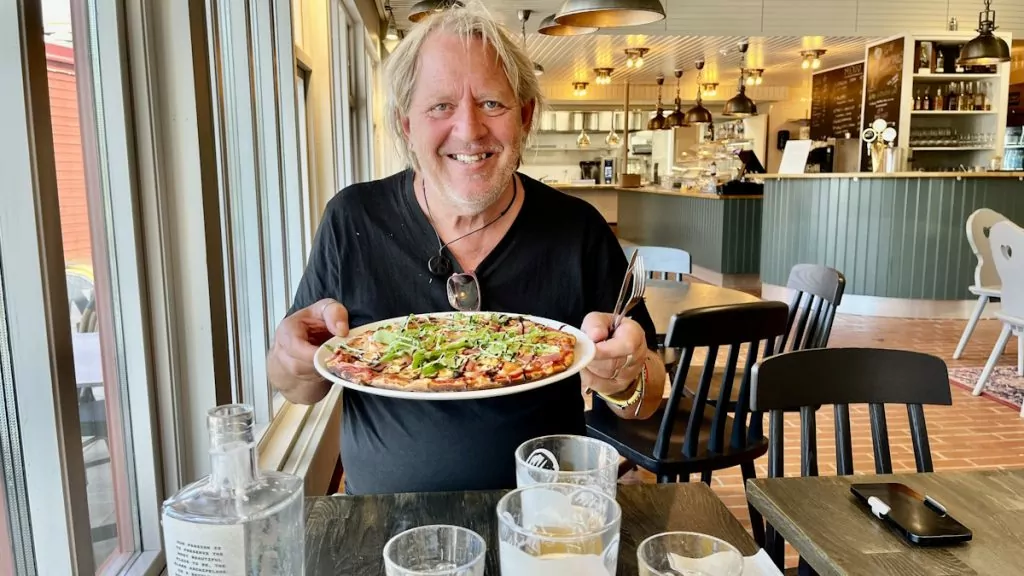 8. Eat at Smakbyn
Sund is also home to Smakbyn, which is widely known for its distillery and restaurant. The restaurant also has a small stall selling delicacies and organises various activities such as cooking classes and drink tasting.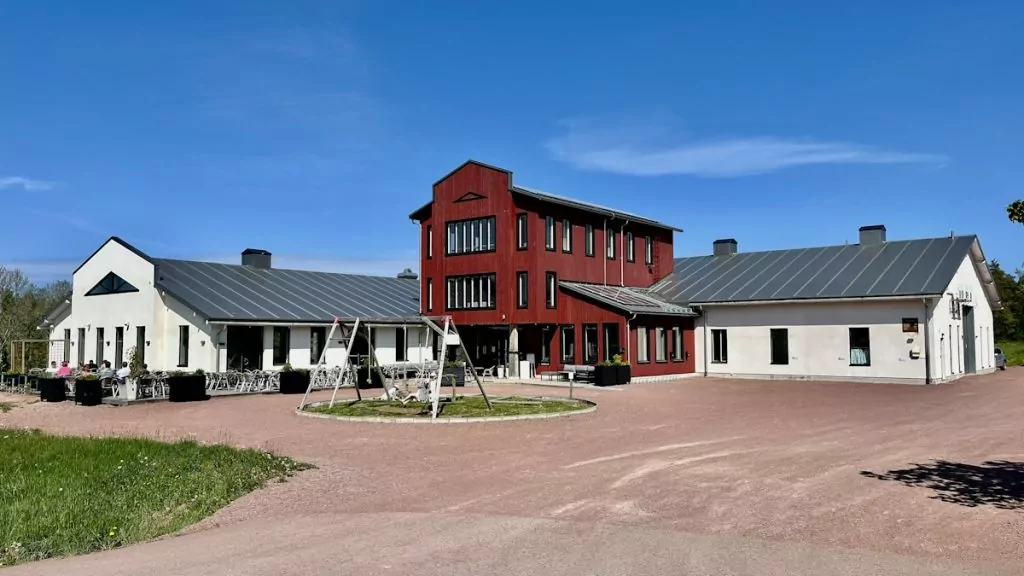 9. Be impressed by Bomarsund Fortress
Construction of the Bomarsund Fortress began in 1832, when Åland and Finland were part of Russia. The fortress was not even completed before it was attacked and destroyed by British-French troops. Today there is a large area with various ruins and a very nice visitor centre, where you can experience the different historical eras through nice films. A very interesting visit and something you don't want to miss on Åland!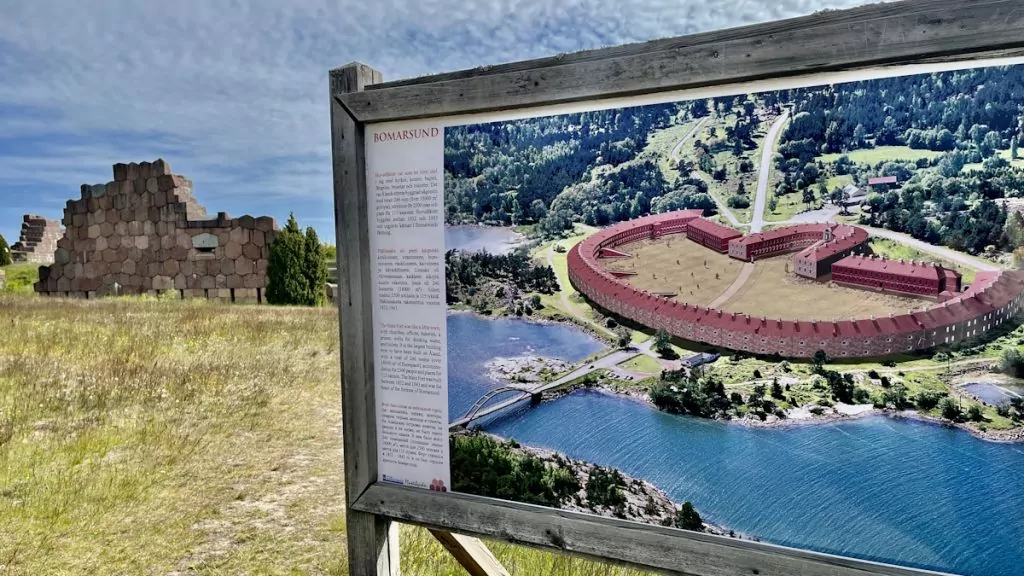 10. Visit Geta nostalgia and motorbike museum
The Geta Nostalgia and Motor Museum is for those who like nice old vintage cars. The museum houses a wide range of well-maintained cars from different eras, as well as motorcycles and other artefacts. The museum is currently open by appointment only, but you can pop in and see if anyone is here, or give them a call. When we passed by, there was a meeting going on, and it was full of life and movement!
11. Hiking at Soltuna
Soltuna Restaurant & Café is located high up in Getabergen and offers a fantastic view of both the sea and dramatic rock formations. There are several hiking trails here, such as the 5 kilometre long Grottstigen and the 1 kilometre long Trollstigen. Both are great and the latter, designed for families with children, allows you to immerse yourself in the life of the trolls through imaginative stories. There are also cabins and caravan sites on the site.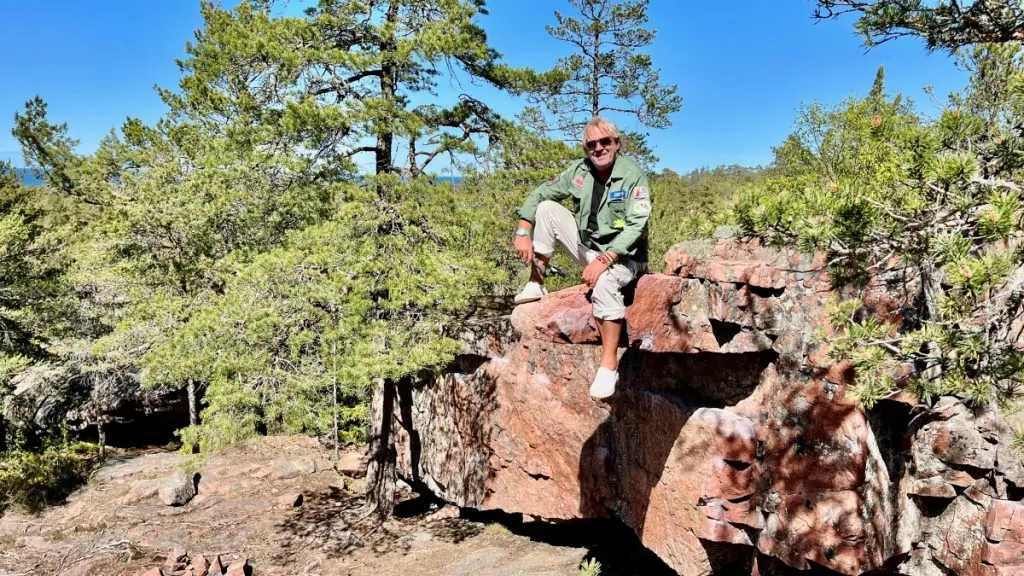 12. Enjoy the tranquillity at Havsvidden Resort
Havsvidden Resort is located in Geta, in the northern part of the Åland archipelago. In a stunningly beautiful location, with miles of views of the Bothnian Sea, you will find this exclusive holiday resort. There is a restaurant, bar, jacuzzi and so-called "cliff houses", with the possibility of accommodation on the edge of the cliffs. There is also a guest harbour and the opportunity to discover nature by canoe or mountain bike, for example.
13. Relaxing at Lola's Seaside
The charming Lolo's Seaside Café & Restaurant in Geta offers a fantastic seaside setting. The name "Lolo" means grandfather in Filipino and was chosen in honour of the female owner's grandfather. It says something about the personal and caring touch of this place. Here you can eat everything from burgers and Åland pancakes to Filipino spring rolls. In addition, you can buy local marmalades and apple juice from the family business Snäckö Frukt. Don't miss this gem!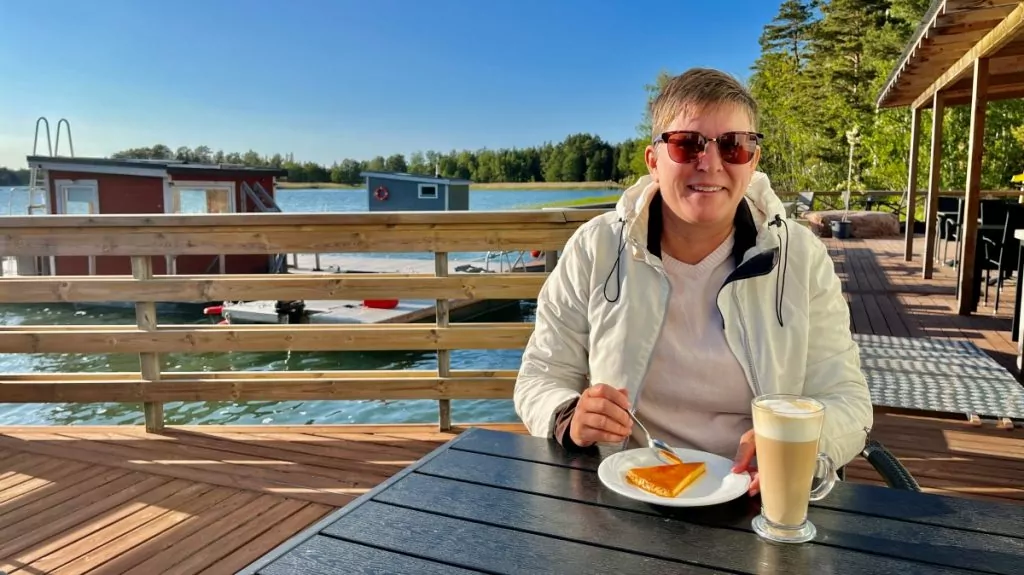 14. Camping or glamping
There are around 15 campsites in Åland where you can spend the night in a motorhome, caravan, tent or cabin. Many of the campsites are beautifully situated by the water and offer wonderful, relaxed environments. If you want to try luxurious glamping, you can do that too, for example at Snäckö Canvas Hotell & Kajak in Geta.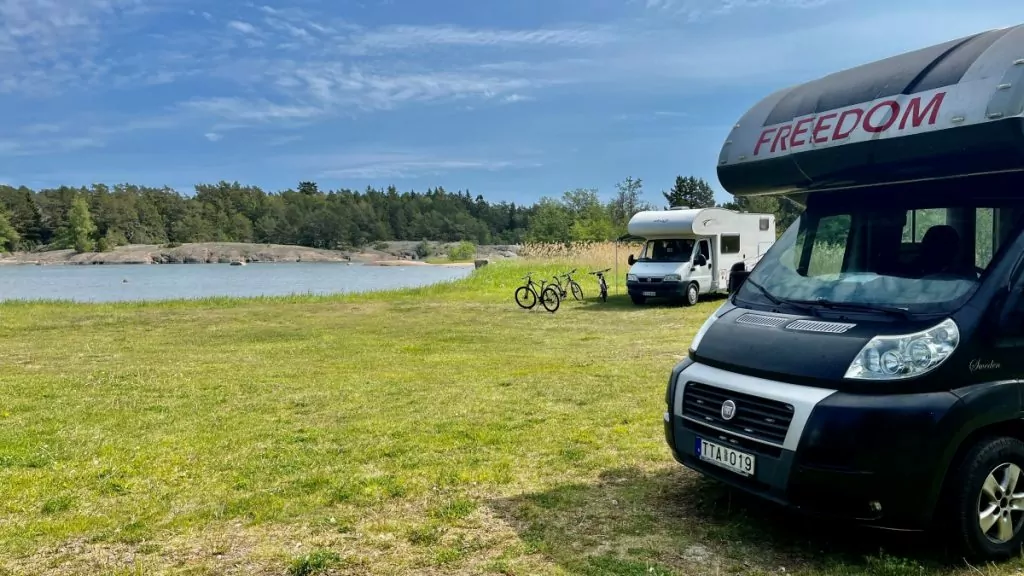 15. Eat at Kallas Archipelago
If you appreciate good food in beautiful surroundings, we can recommend the restaurant Kallas Skärgård on Sandö in Vårdö, in the eastern archipelago of Åland. Here you can choose between sitting in the fantastic garden, the small greenhouse or the charming and beautifully decorated small main building. For example, you can choose the fish of the day accompanied by a delicious mix of local vegetables. If you can't make it to Vårdö, there is also a sister restaurant in Mariehamn, called Kallas Stadskrog.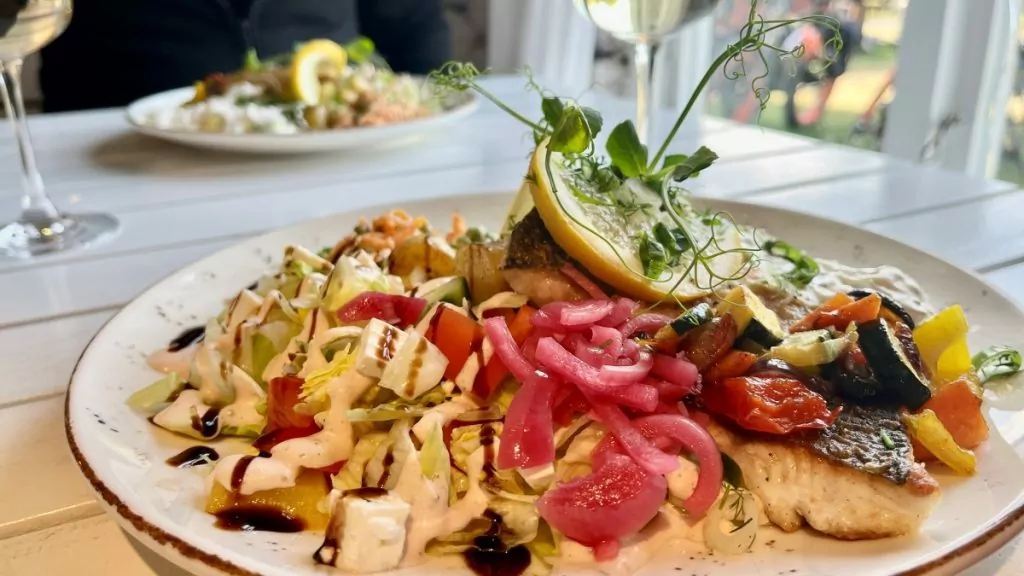 16. Cycling in Åland
Åland's nature is beautiful, and one way to experience it is by cycling. You can make short cycling excursions or plan a whole cycling holiday, for example by cycling the Åland Ring Road, the Old Postal Road or one of the many other routes available. Along the way, you can stay in hotels, bed & breakfasts or campsites.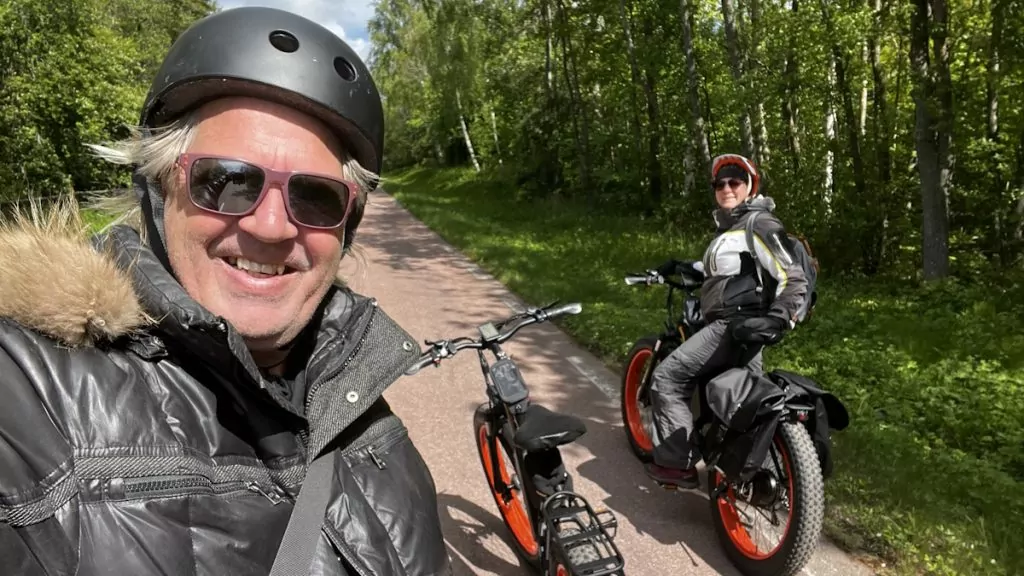 17. Feast on apples and apple juice
One thing you definitely don't want to miss out on in Åland is feasting on apples and various apple products. The archipelago is a major producer of apples and more than 70 per cent of all Finnish apples are grown here and harvested by hand. In addition to fresh apples, you can try apple juice, apple sauce, apple chutney and many other delicacies. At the Öfvergård Musteri you can also take part in "apple experiences", such as apple safaris and picnics in the apple garden.
18. Try the Åland pancake
One of the most famous delicacies in Åland is the Åland pancake. This is a variant of the oven pancake, made from mannagrain porridge and flavoured with cardamom. Traditionally, the pancake is served with cream and whipped cream, but it is also common to choose strawberry jam as a side dish. This Åland speciality is served in almost varenda restaurant and café, so you won't have to look far to find it.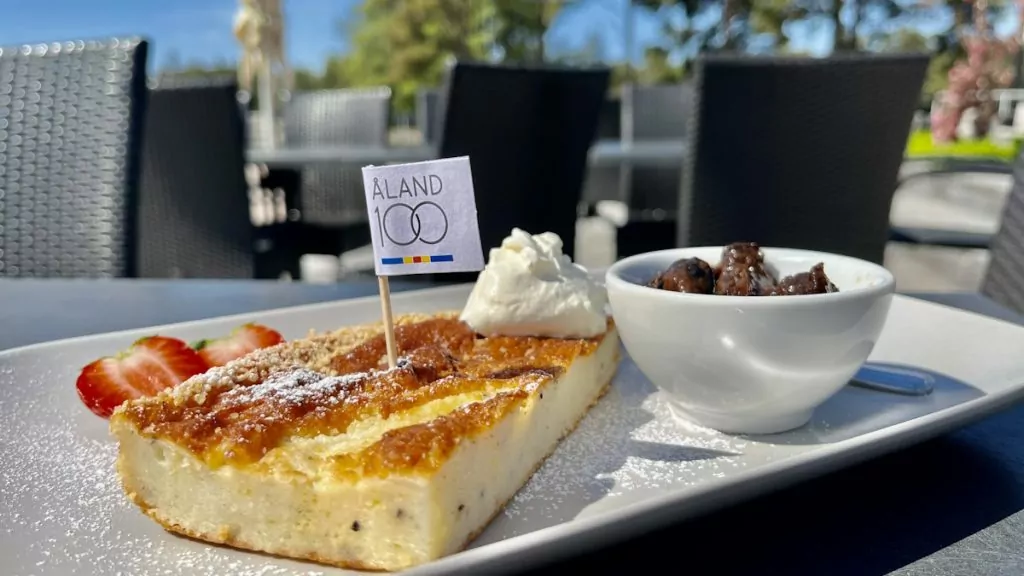 19. Tasting Åland delicacies
Åland offers more delicacies than apples and Åland pancakes. For example, you can try classic black bread, which is a kind of dark, sweetened rye bread. There are also plenty of local businesses producing things like jams, marmalades, honey, mustard and chocolate. In fact, Kökar mustard has been recognised as the best mustard in the world. Cheese is available both in the form of "Ålands Special" and more small-scale from Mattas Gårdsmejeri. You can also buy locally produced drinks such as beer, cider and gin.
20. Join the Harvest Festival in Åland
Once a year, in autumn, the Harvest Festival is held in Åland. This is an event that attracts lots of Ålanders and tourists every year. During the harvest festival it is possible to experience small-scale food and art crafts, and there is always a programme telling what is going on. In addition to this event, "Åland Grönskar" is organised every year in May and "Åland Glimrar" in December.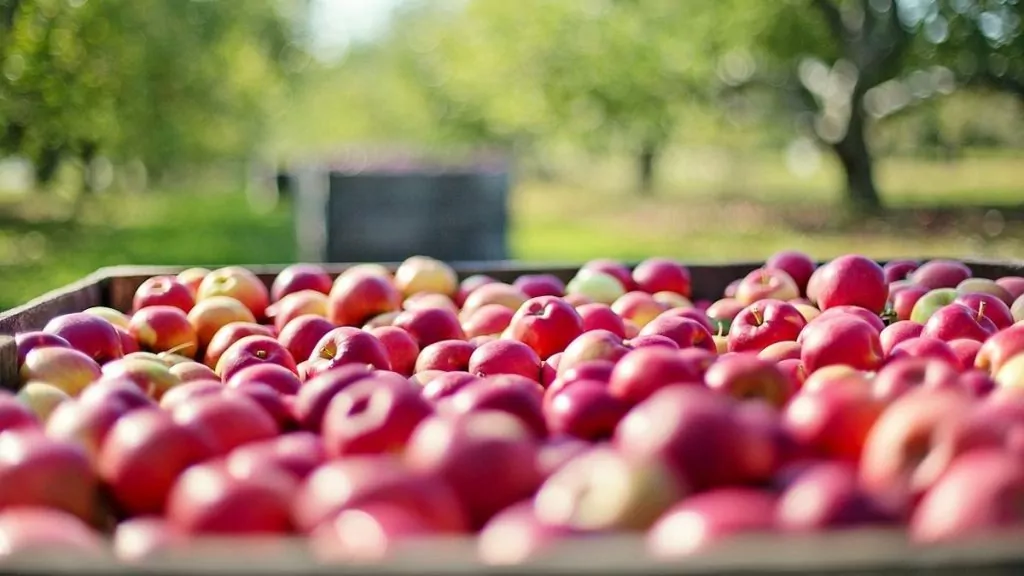 21. Quench your thirst with beer from Stallhagen.
Stallhagen is Åland's oldest and largest brewery, producing a variety of beers. You can find the beer in both shops and restaurants. You can also visit the brewery in Godby, where there is a farm shop and a pub and restaurant.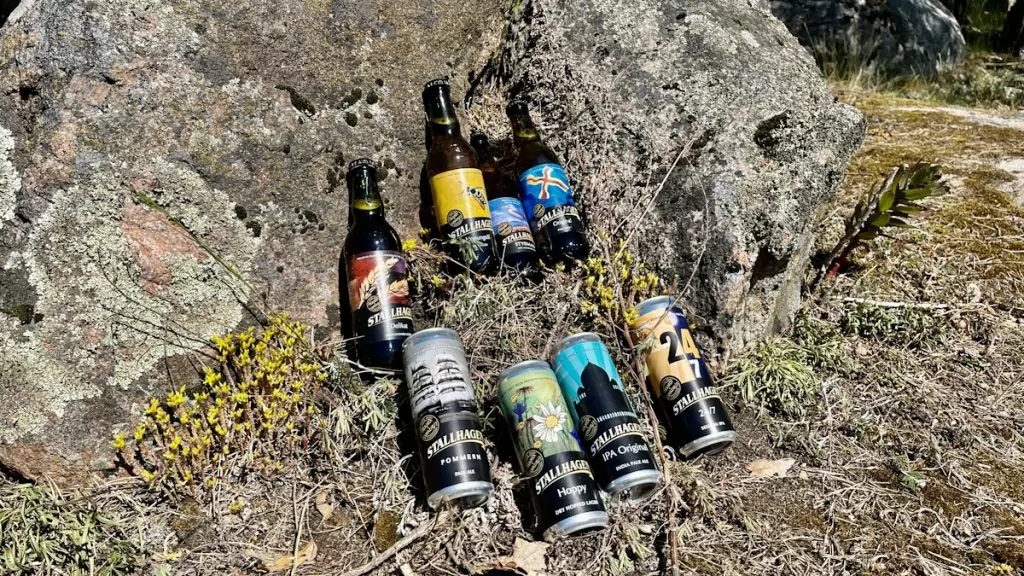 22. Beer tasting at the Open Water Brewery
Another brewery in Åland, which is slightly smaller, is the Open Water Brewery. It produces many types of craft beer and cider as well as an exciting drink called "Köldknäpp", which can be described as a kind of apple dessert wine. During limited times in the summer, it is possible to drop by the brewery and its shop in Lemland, in southern Åland. At other times you can find some of the products at Alko and in some Åland shops and restaurants.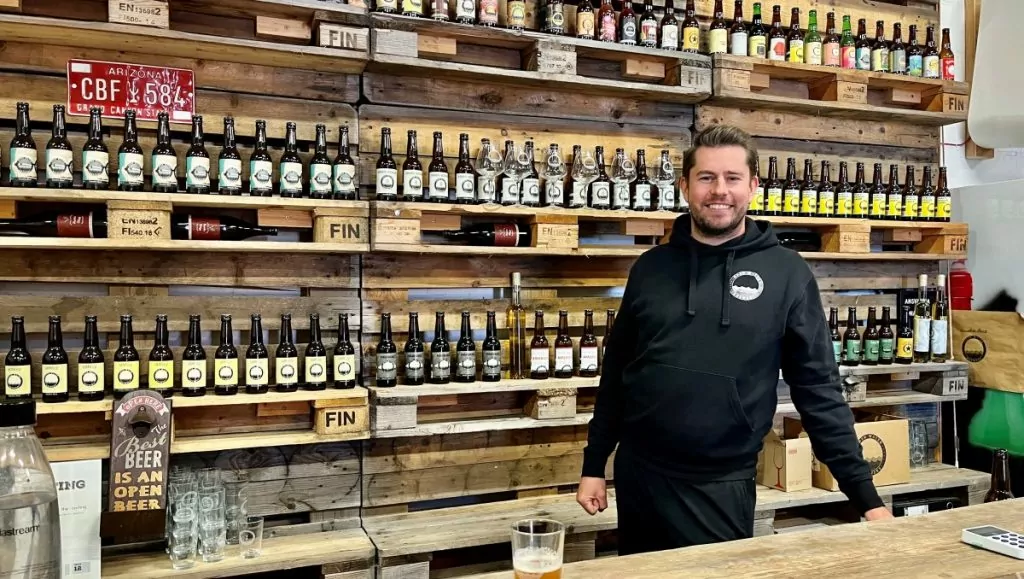 23. drink lemonade from Amalia's Lemonade Factory
When in Lemland, you can also visit Amalia's Lemonade Factory. Here drinks are produced by hand in a small charming factory, and in the shop you will find more than 40 different lemonades and other drinks in old-fashioned glass bottles. There are also alcoholic drinks and handmade chocolate pralines from Mercedes Chocolaterie. In addition to the quality of the products, the environment marvellous and you are simply happy to come here.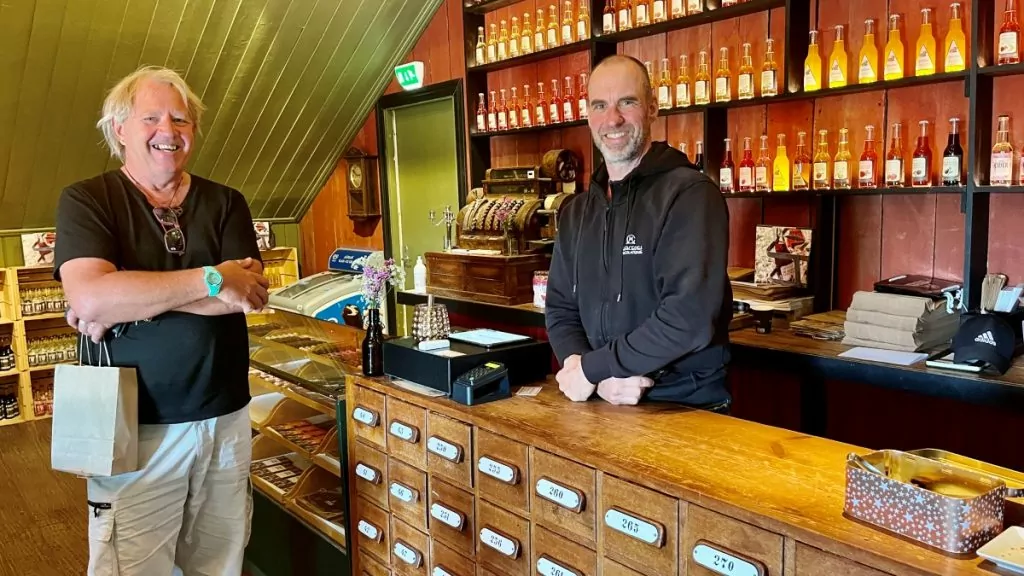 24. check out Skeppargården Pellas
Not far from the Amalia Lemonade Factory is the Pellas Shipyard. This museum, which is open in the summer, tells the story of Åland's peasant sailing in the second half of the 19th and early 20th centuries, and of the Eriksson family who have lived on the farm for several generations. Skeppargården also has a small coffee shop.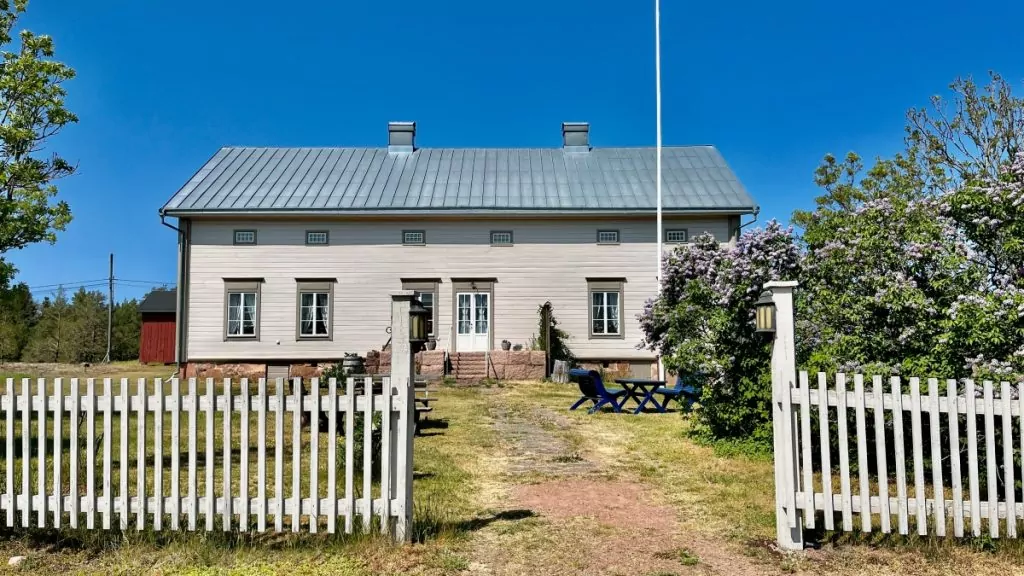 25. Travelling to Föglö
Föglö is a fantastic Ålandic gem and is easily reached by car ferry from Svinö in Lumparland on the mainland. On Föglö you can discover the charming main town of Degerby, where you can enjoy a dinner at restaurant Seagrams or at Carlsro badhotell. There is also beautiful nature, and if you want, you can continue to Kökar with another ferry.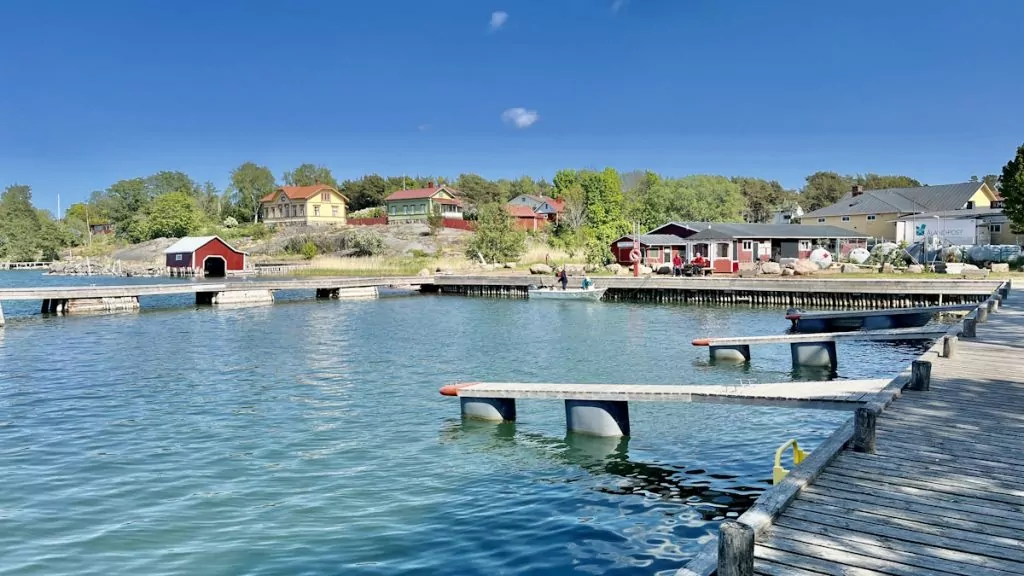 26. enjoy the spa at Carlsro badhotell
If you want to treat yourself to something extra luxurious on Föglö, you can enjoy the spa at Carlsro Badhotell. This spa, located right by the water, is incredibly well decorated in a lovely turn-of-the-century style. Here you can enjoy the sauna, whirlpool and sea baths, perhaps in combination with the hotel's sauna. fantastic breakfast.
27. Experience Kökar
Kökar is a beautiful island in the south-eastern part of the Åland archipelago. You can take a ferry from Långnäs on mainland Åland, or from Föglö. Once on the island, we can recommend Sandvik Gästhamn & Camping and restaurant Brudhäll. If you like history, it is interesting to visit both Kökar church and Otterböte Bronze Age settlement.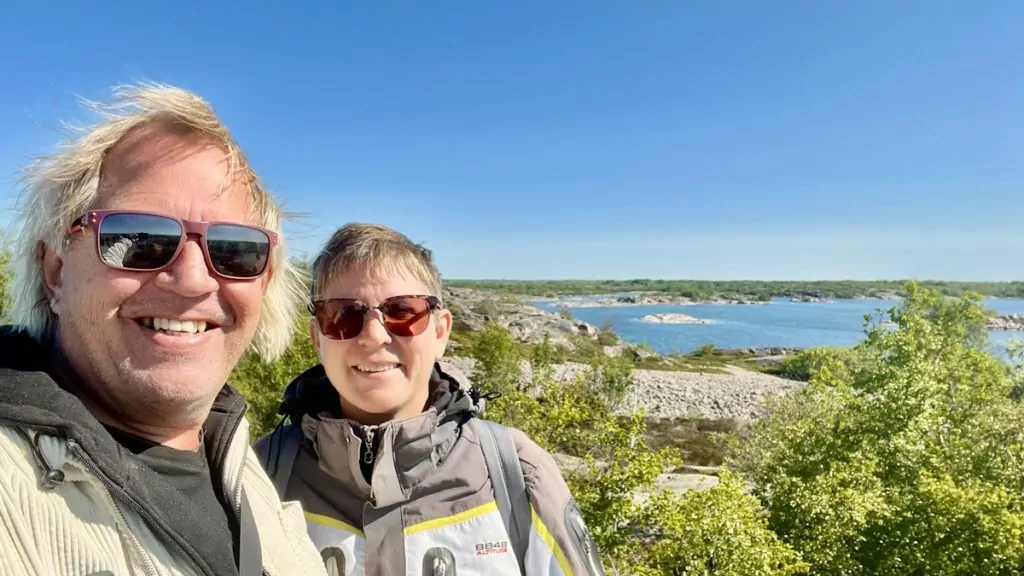 28. Join a boat trip to Källskär.
One of the most exciting things you can do in Åland, starting from Kökar, is to join a boat trip to Källskär. First of all, this is a beautiful island with very special rock formations. In addition, the island offers both sights and stories from the time when Baron Göran Åkerhielm lived here and had various buildings constructed. The boat trips, which leave from Brudskär, take half a day and include a guide.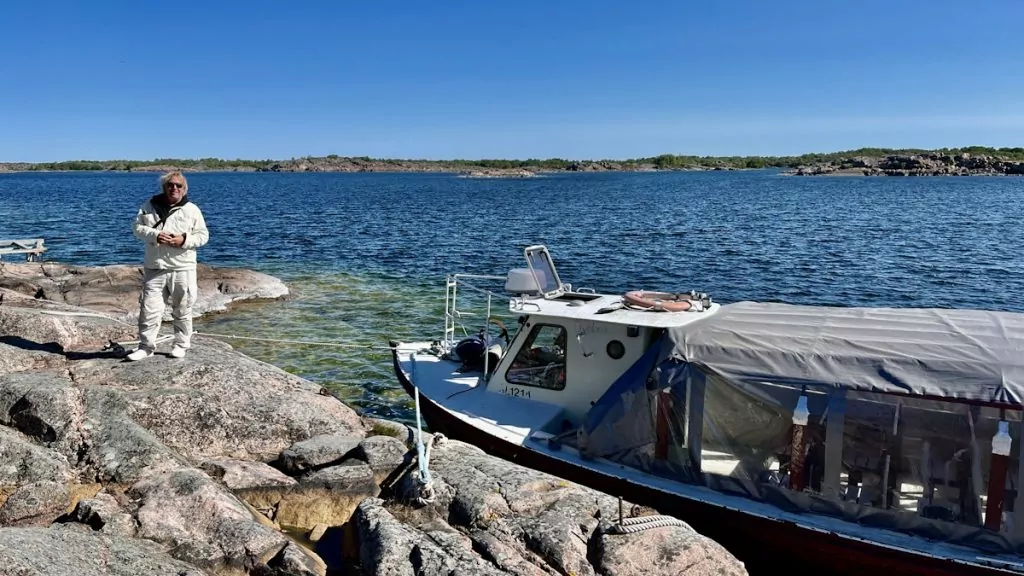 29. Take the ferry to Sweden
From Åland you can of course continue to (or return to) Sweden. The routes can vary over time, and the best one depends, for example, on where you're going and whether or not you have a vehicle. We recently travelled with Finnlines, from Kapellskär to Långnäs, which worked well with the motorhome. You can also travel from Grisslehamn to Eckerö with Eckerölinjen. Viking Line and Tallink Silja also operate.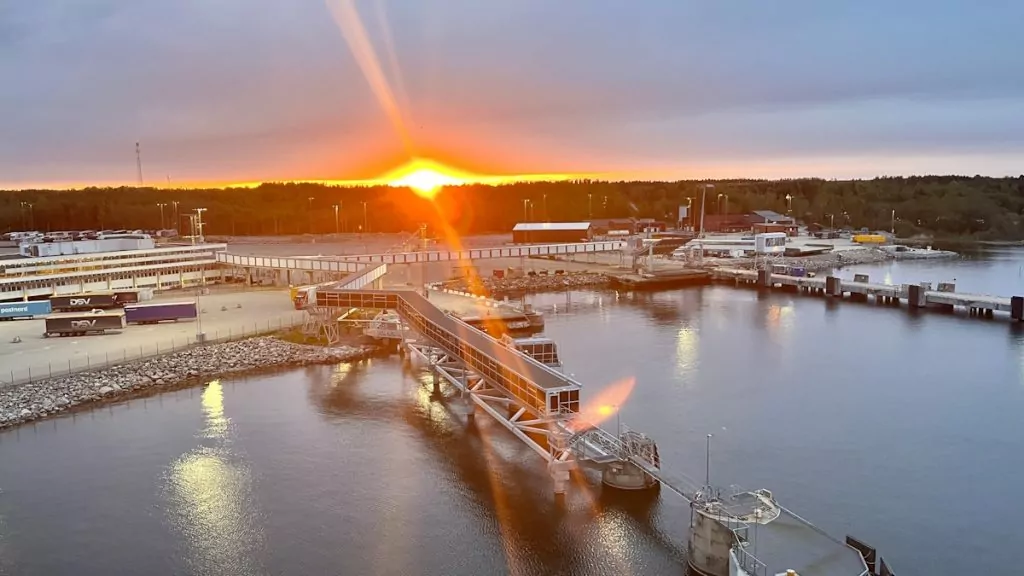 30. Take the ferry to Finland
You can also take a ferry from Åland to Finland. You can travel with Finnlines to Naantali or with Viking Line or Tallink Silja to Turku. In addition, you can travel with Ålandstrafiken. For example, we travelled from Kökar to Galtby in mainland Finland, and could then continue through Åboland and towards Turku. A pleasant journey!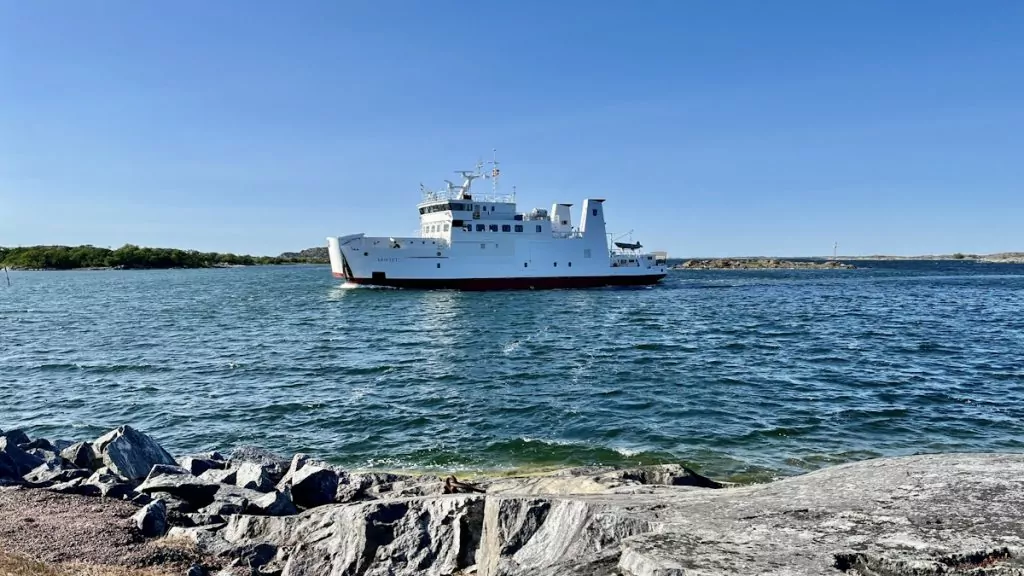 More things to do in Åland for culture and history lovers
There is of course even more to experience in Åland than our tips. Here you will find even more suggestions for things to do in Åland for those who like culture and history.
Postal rods is organised every year to commemorate the historic row, which took place over more than 250 years.
Åland Hunting and Fishing Museum is an interesting little museum in Eckerö.
Åland Art Museum showcases Ålandic art and presents various exhibitions.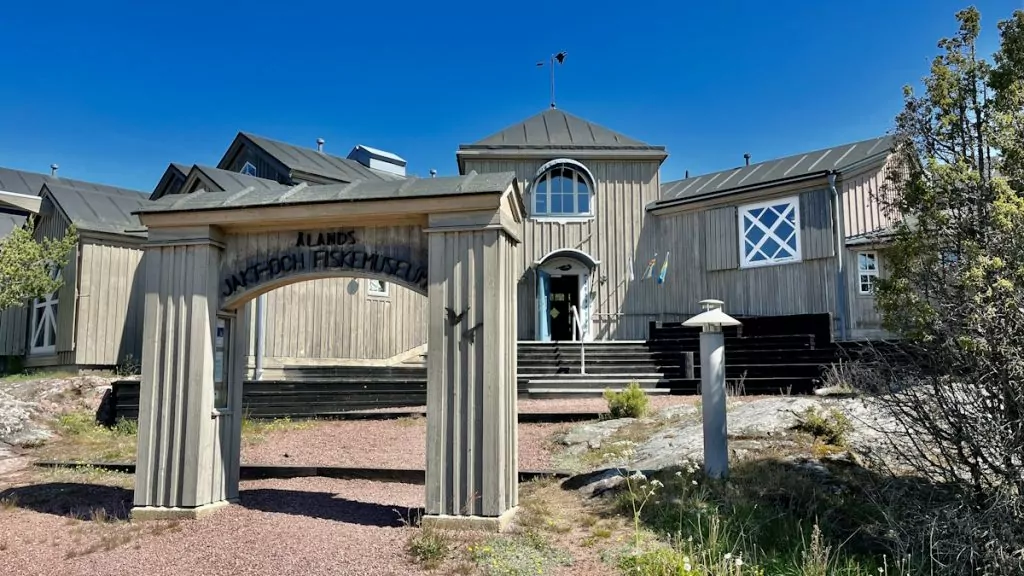 More things to do in Åland for nature lovers
Do you prefer nature or the water? Here you'll find even more tips on things to do in Åland that might suit you.
Birdwatching can be done in many places, such as Kökar.
Kayak or canoe is a fantastic way to experience Åland's nature.
Kobba cliffs can be visited by private boat, and during the summer by tour boat from Mariehamn.
Sailing to and around Åland can be done, and there are many guest harbours.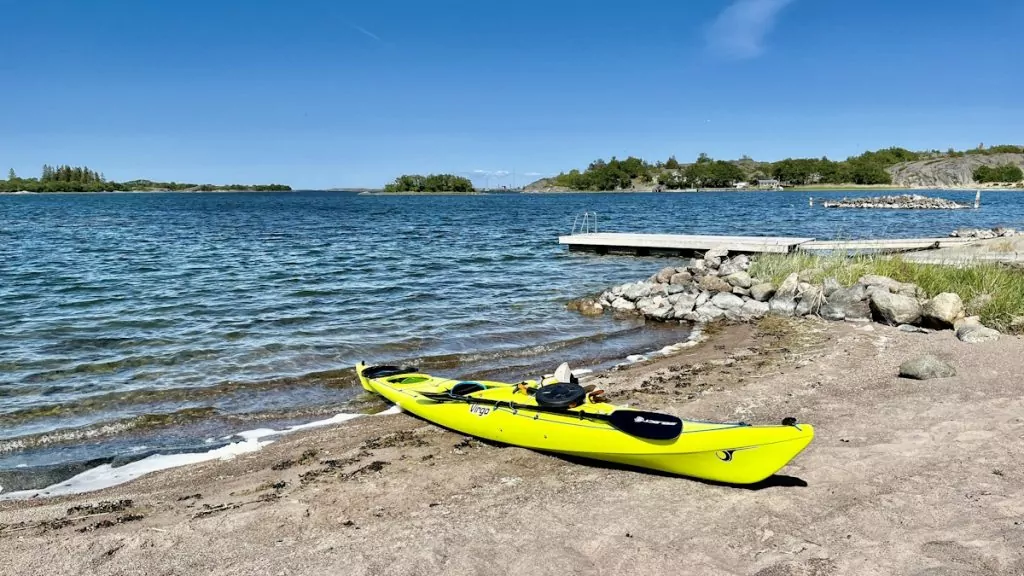 More things to do in Åland with children
Here are some more tips on things to do in Åland for families with children or teenagers.
Bathing places, often referred to as a 'swimming beach' in Åland, there are plenty of them.
Disc golf is very popular in Åland, and there are some 15 disc golf courses around the islands.
sea bath is a bathing centre in Mariehamn with swimming pools, a water slide, a sauna and a spa.
Smart Park is an adventure park in Eckerö with educational activities and playful learning.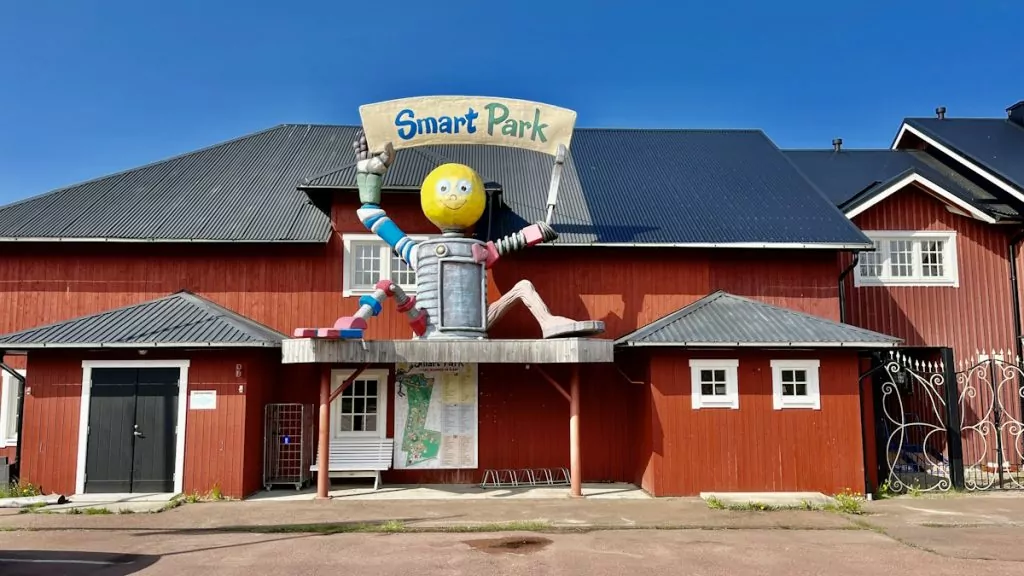 Where can you stay in Åland, or park your campervan?
In Åland there are many hotels and other accommodation options to choose from. There are also plenty of campsites where you can stay with a motorhome, caravan, tent or cabin. There are not so many parking spaces for motorhomes - but a few - and it is also possible to free camp, as long as you follow the laws and regulations and are careful about nature.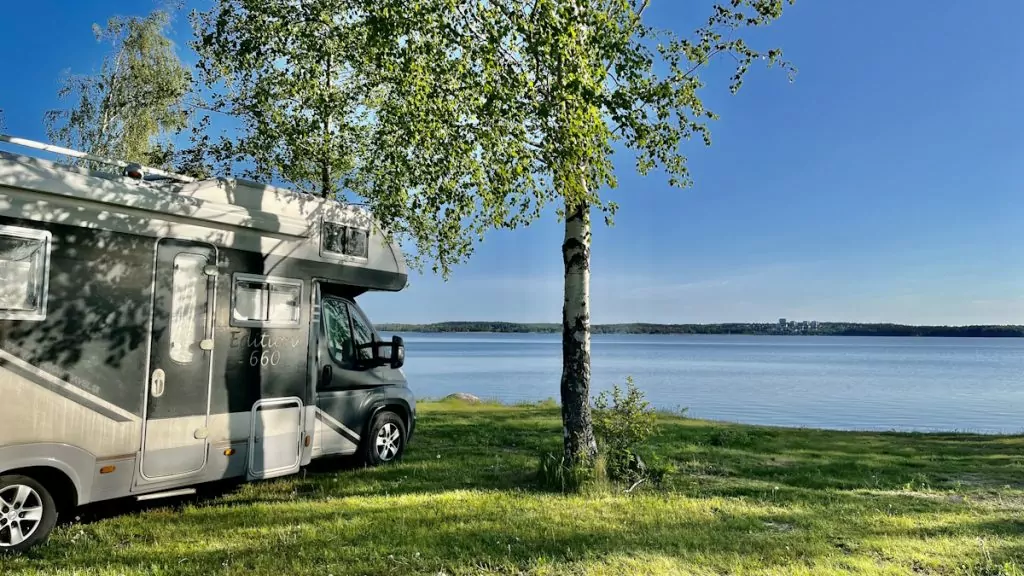 More to see and do near Åland
On the Swedish side of Åland, you can visit, for example Grisslehamn and Norrtälje. If you travel to Finland instead, you can discover Turku and Naantali. Even more tips for things to see and do in Finland can be found below.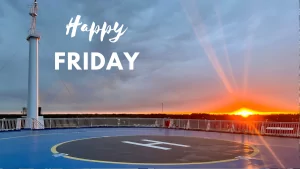 We have now travelled to Åland with Finnlines, for new motorhome adventures. We are currently in the process of...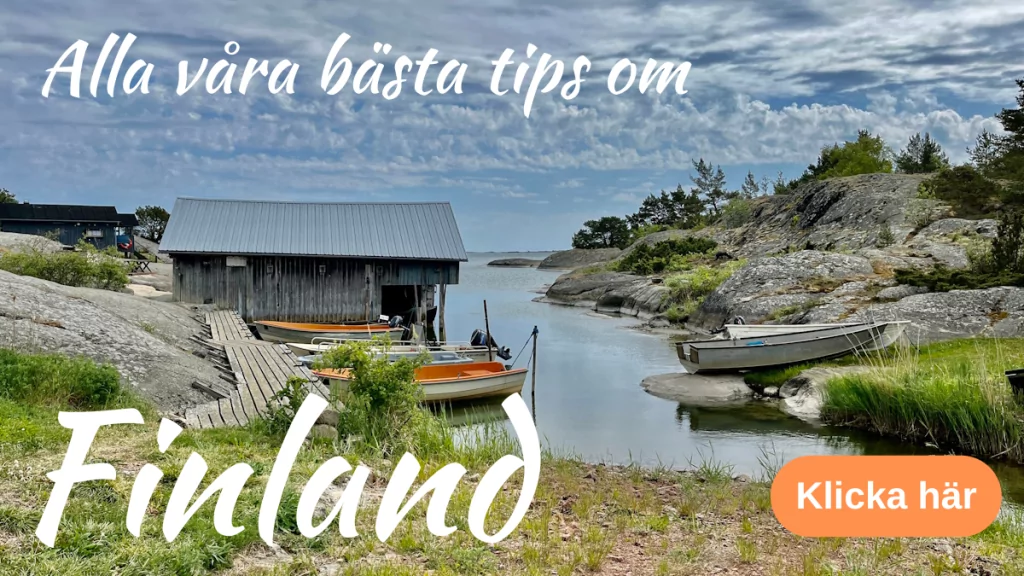 Even more things to do in Åland?
Have you visited Åland? Do you have any other tips on what to see and do in Åland? Please let us know!
Facts about Åland
Country: Finland
Location: Between the Baltic Proper and the Bothnian Sea, and between Finland Proper and Sweden.
Self-government: Åland has a special status in Finland. Åland's parliament, the Lagting, can pass its own provincial laws and Åland has its own flag, stamps, licence plates and police force.
Population: Almost 30 000 inhabitants
The name: Åland in Swedish and Ahvenanmaa in Finnish
Language: Swedish
Read more: You can find more information at the destination's website.
History of Åland
4000 BC: Åland was populated by people belonging to the Kamkeramian culture, from prehistoric Finland.
11th century: Christianity took hold.
13th century: The oldest stone churches were built.
14th century: The construction of the Kastelholm fortress gave Åland some military importance.
The Middle Ages: Åland became part of the Archdiocese of Turku.
19th century
19th century: Farmers started building ships and trading with the outside world. Each parish had around 40 ships with skippers and sailors. Some shipping companies had some of the largest sailing fleets in the world, and the ship Pommern is a reminder of this era.
1809: Sweden proposed that Åland remain in the Swedish Empire, but Russia opposed this for historical and military reasons.
1854: The Bomarsund fortress was taken by British and French troops.
1856: Åland was demilitarised during the peace negotiations.
20th century
1917: Åland became part of Finland when Finland declared its independence.
1918: The people of Åland voted to reunite with Sweden. During the Finnish Civil War, Swedish troops landed on Åland in an intervention between Russian troops and Red and White troops. Soon the islands were occupied by German troops, at the request of the Whites.
1921: The League of Nations decided that Åland would remain part of Finland as an autonomous region. Finland had to guarantee the right to the Swedish language and culture, and Åland was declared a demilitarised zone.