Every year, Ving presents a "Holiday Report" where they look at travel trends. Yesterday, this year's report was presented, where they chose to focus on some specific questions about travel and health. What travel experiences (internal and external) do guests want? Can you combine exercise and enjoyment on the same trip, and if so, how? Is the health trend here to stay or do we want to take holidays from our healthy lifestyle when travelling abroad in the future?
To find out more about the trends in these areas, we explored Ving from its travel panel (30,000 members), its holiday survey (300,000 customers) and the Ving Advisory Board. The results are presented in five 'hunches'. What do you think about travel in the future - do you recognise yourself and others in these predictions?
1) Travelling with like-minded people
As humans, we have always found comfort in belonging to a group, so we tend to seek out like-minded people - even when travelling. As travel becomes more niche, tour operators are faced with the challenge of offering the right kind of travel to attract different types of customers with different needs and preferences.
2) Training and experiences in symbiosis
Holiday travel has increasingly moved from 'where do you want to go? to "what do you want to do?". On holiday, we want to experience something out of the ordinary; we no longer just want to see and contemplate. We seek a symbiosis where experiences and physical activity go hand in hand. We want to go back to nature - and exercisers are happy to experience the destination by exercising in nature.
3) From "tourist" to "localist"
When we travel, we want to experience the local. We want to discover the culture, food and country we are visiting to get a more genuine local experience, but also to have a cool and exciting story to tell when we get home. This is why localised activities such as bike tours and food tours in big cities are becoming increasingly popular.

4) Easily accessible training that inspires
The majority of Swedes do not travel on a pure training trip. However, a large group takes the opportunity to exercise during their holidays, when the demands and needs of everyday life are absent and there is time. "We want to be spontaneous and choose how we want to exercise and what we want to do, a bit like a Hop-on Hop-off bus.
5) Pleasure points without pointers
More and more people want to exercise on holiday, but the most important reason to go on holiday is still to relax. It may sound paradoxical, but exercising gives us the pleasure points we need to relax in the sunbed. Our goal is for our customers to find their way to exercise - on their own terms.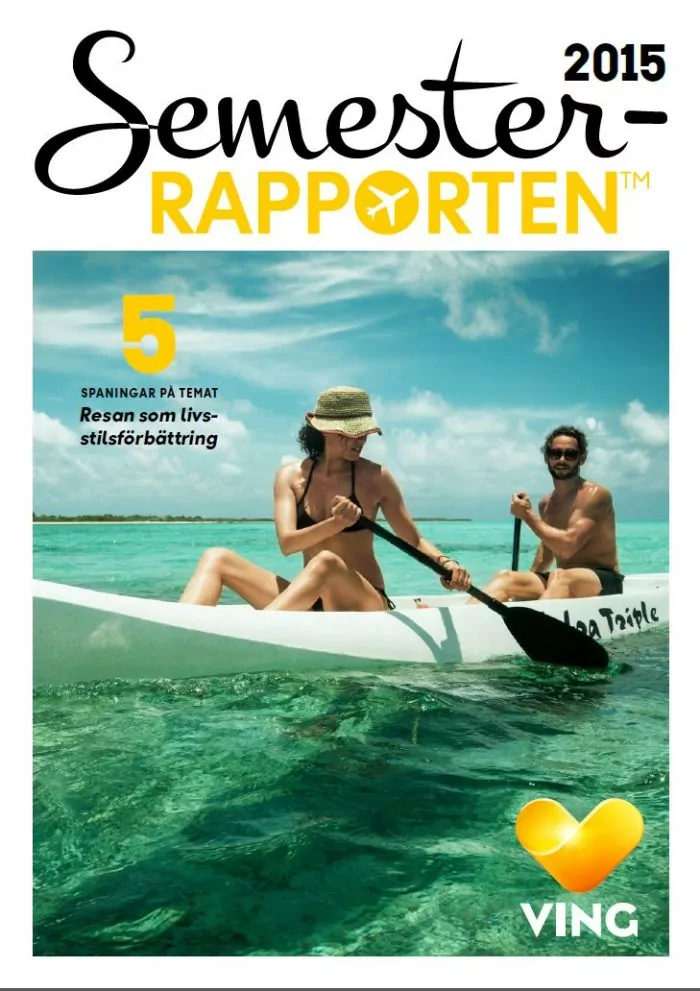 Top image in the post: Travel and health. Photographer: Ted Lindholm