During this trip, we spent almost two months in Germany with our motorhome. As motorhome drivers, we have to say that we feel incredibly welcome everywhere. It is not at all like in Sweden, where the prohibition signs are starting to grow like mushrooms out of the ground.
Plenty of pitches in Germany
In Germany, there are plenty of car parks. When you open your apps to look for a place to park for the night, there are always plenty of options to choose from. Sure, it can get crowded during high season and on weekends, but if you're ever running late, there's always a car park where you can stay overnight without having to worry about prohibition signs. You simply always feel welcome!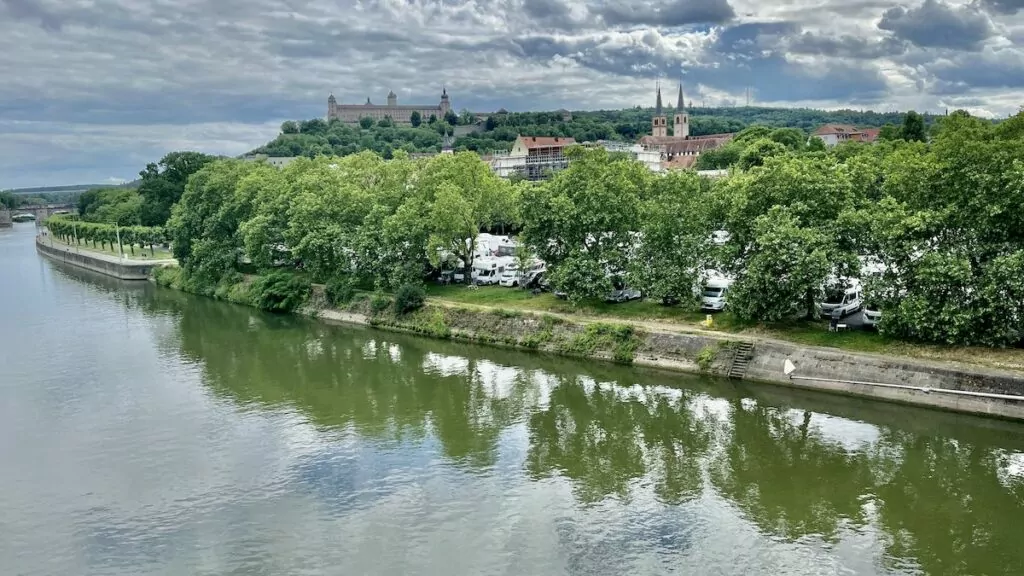 The pitches are nice and well located
Many German car parks are in really good locations. It varies, of course, but in many German cities the sites are within walking distance of the city centre. Sometimes you are given beautiful locations along rivers or streams. Other times, someone has taken the trouble to plant beautiful flower beds or build nice patios. All to make you feel comfortable and welcome!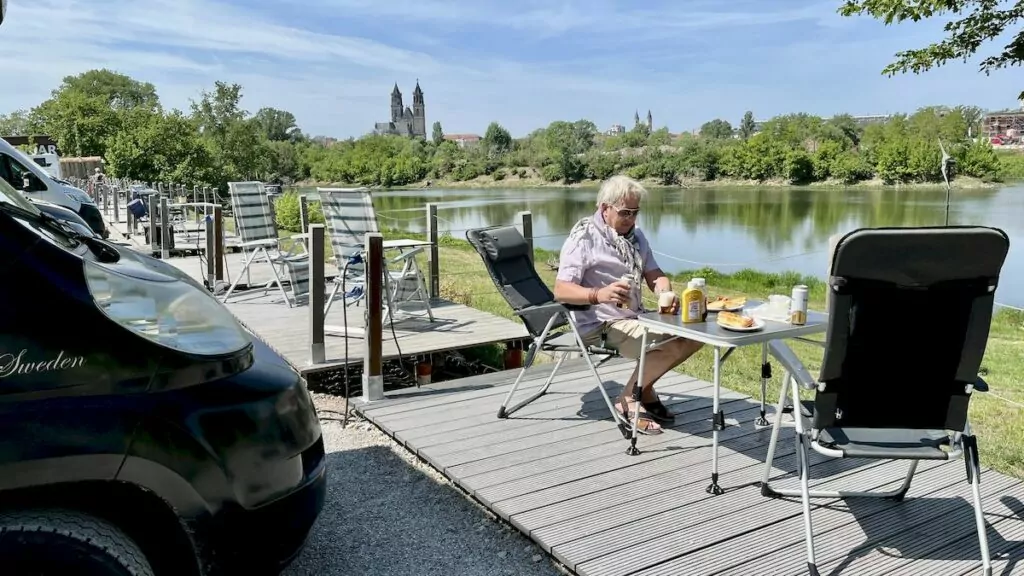 Motorway service stations offer good service
German campsites often offer very good service. In many cases there is every service you could wish for, including grey water drainage. Even in those sites that look like normal car parks, where you are competing with cars for space, there are often services specifically for motorhomes.
You simply pay a basic amount for the car park, unless it happens to be free. If you then want electricity, fresh water or to empty your tanks, you sometimes pay a little extra for this. Clear signs with pictures of motorhomes usually show where to find the services. You immediately feel welcome!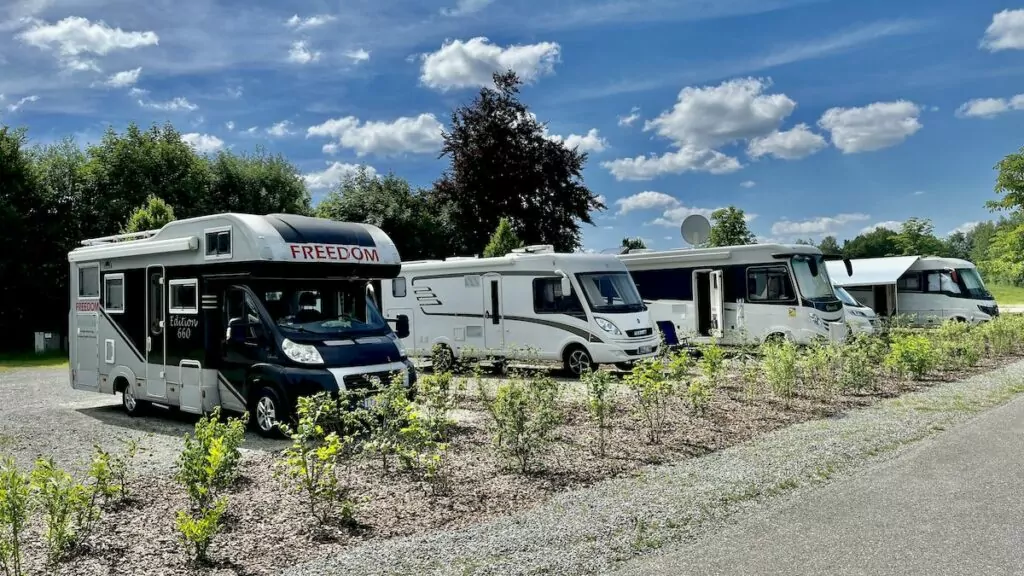 Spending the night in an ordinary car park in Germany
In Germany, you are allowed to sleep in your car in a car park or street, unless a sign says otherwise. Of course, there are some car parks that limit the number of hours you can stay, but we have never seen a specific ban on mobile homes. For the most part, it is perfectly possible to park in a car park, as long as you have room, and sleep in your car. And yes, you feel welcome!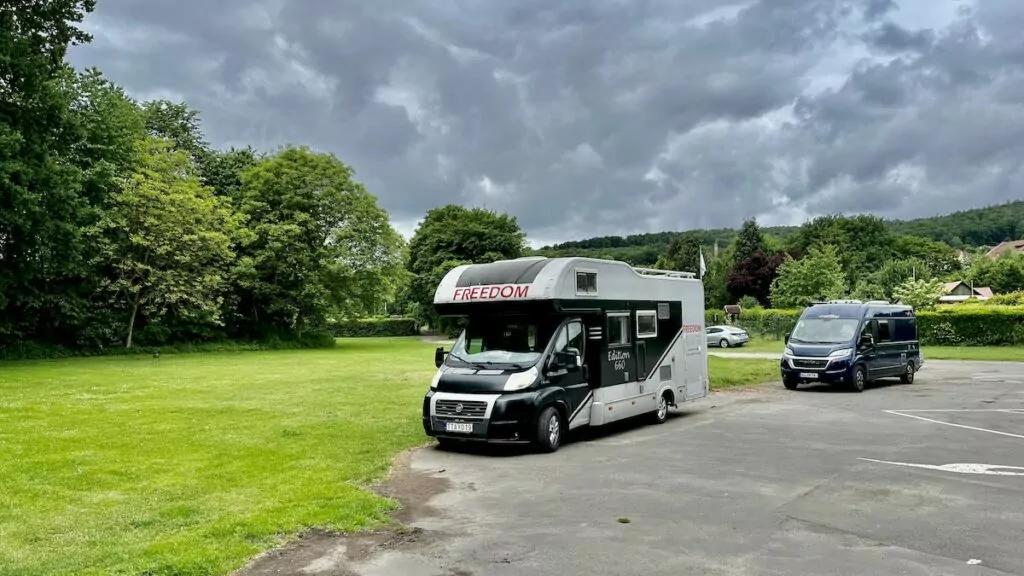 What about in Sweden?
What about in Sweden? Yes, there are car parks in Sweden as well, and some are of course very nice. But there aren't enough sites, and sometimes you need to stop in a car park to sleep and continue your journey the next day.
When we drove in Skåne and Halland last year, we passed many places that would have worked. excellent to stay overnight. We are thinking in particular of large asphalt or gravel car parks, which are well located along the coast.
When you come in the low season, it's completely empty. There is not a single car there. You wouldn't disturb anyone, nor damage nature. Yet you are met with low barriers, specifically designed to prevent campervans, or prohibition signs clearly stating that campervans are not welcome.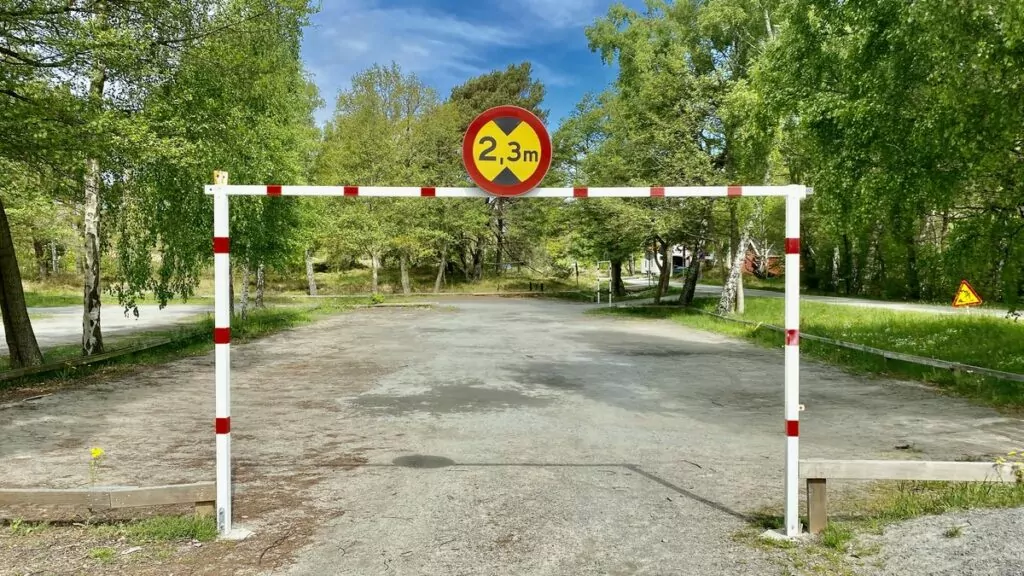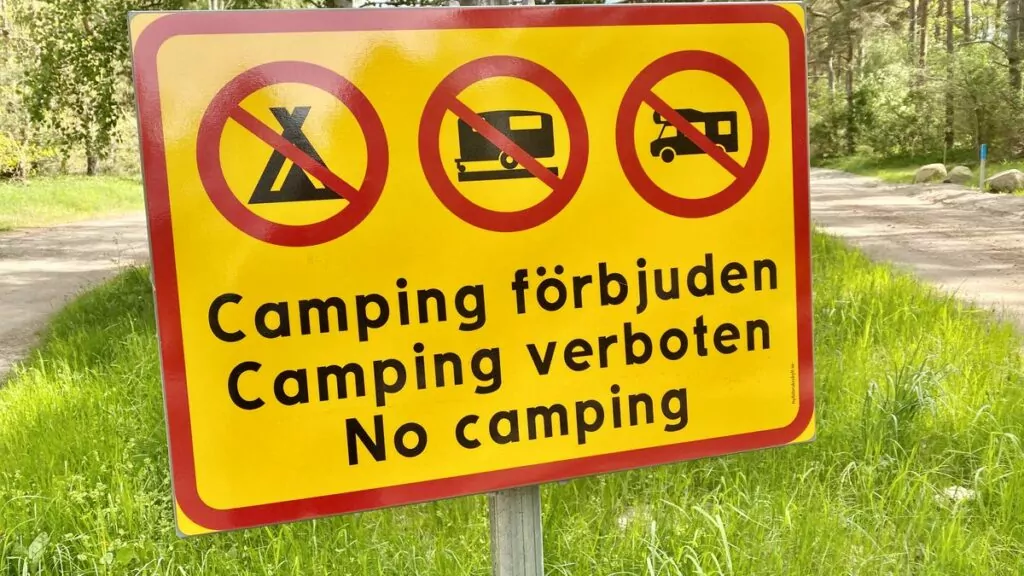 Why is it that Germany so warmly welcomes campervans and is so keen on this type of tourism, while Sweden sometimes seems to want to do everything to scare us away?