Located on the west coast of Istria, the small town of Fažana in Croatia is a little gem. Here you can wander around the cosy neighbourhoods, eat fish at local fish restaurants or take a boat trip out to the Brijuni archipelago.
Fažana in Croatia
Fažana in Croatia is located in Istria, about one mile north of the much larger city of Pula. The small town is a nice little fishing village and holiday resort, with cosy neighbourhoods and plenty of fish restaurants.
Fishing village and tourist centre
Fažana dates back to ancient times, when Roman nobles built their villas and produced olives here. Later, the community developed into a typical fishing village, and today it is also a popular tourist resort. From here you can visit the Brijuni archipelago and national park or the city of Pula with its amphitheatre.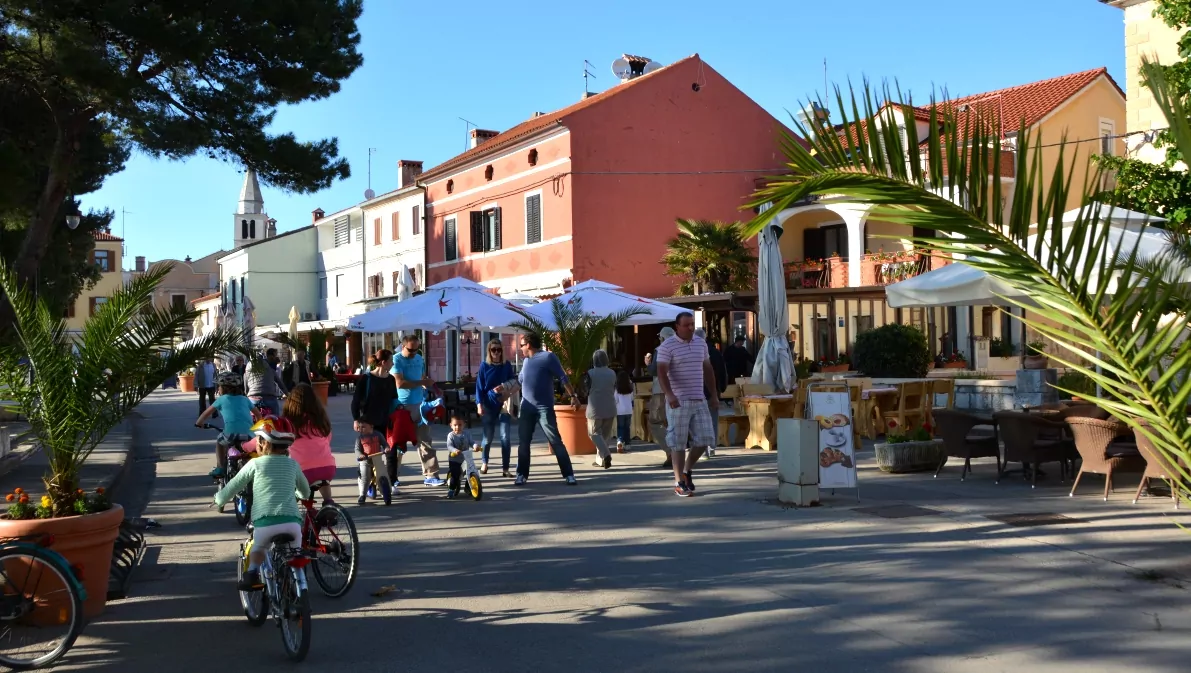 Fish plate on a Croatian konoba
Since Fažana is a fishing village, you can of course get good fish and seafood here. We visited Konoba Feral, which is a restaurant in traditional Croatian style. If we hadn't been told about this restaurant, we probably wouldn't have found it, because it's a bit hidden behind the big tourist streets. But it is well worth looking a little extra for a visit here!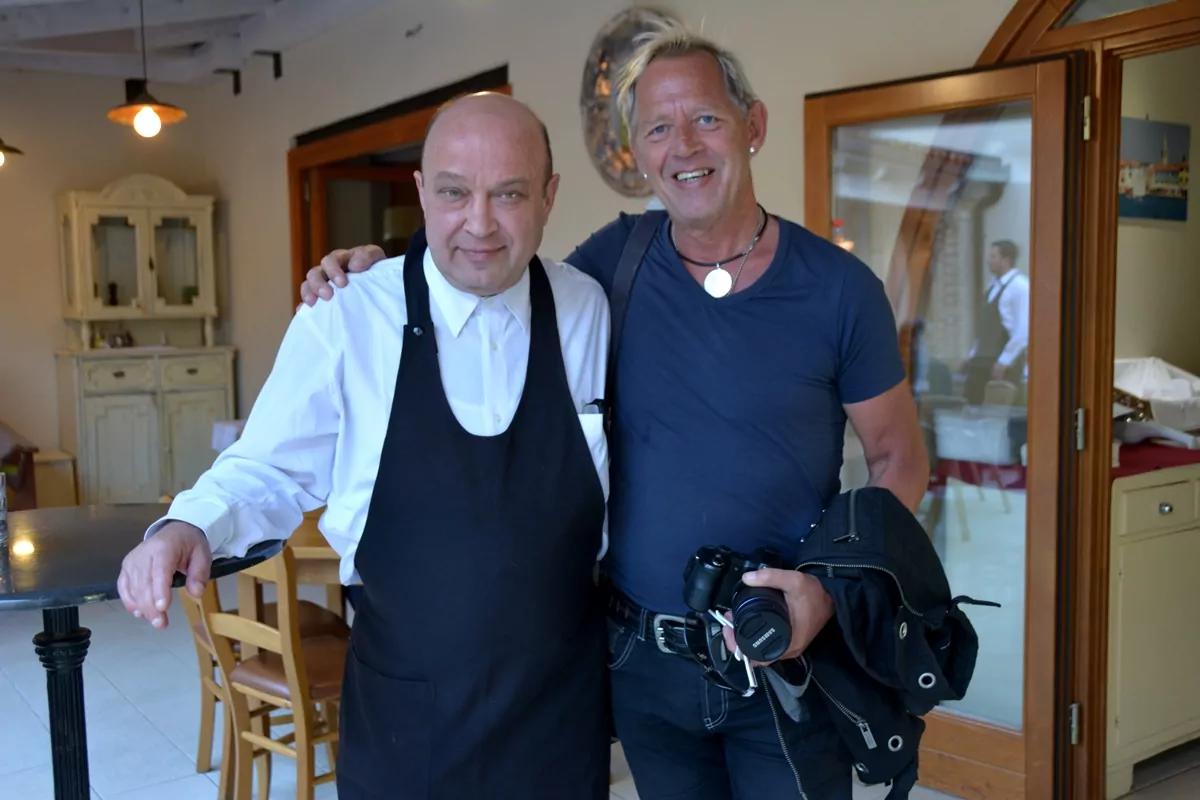 We had a delicious fish plate with good grilled fish, squid, crayfish, mussels and two different types of potatoes (one mixed with chard). For dessert there was a super good little semifreddo. The environment is relaxed and the guests feel like a mix of tourists and locals.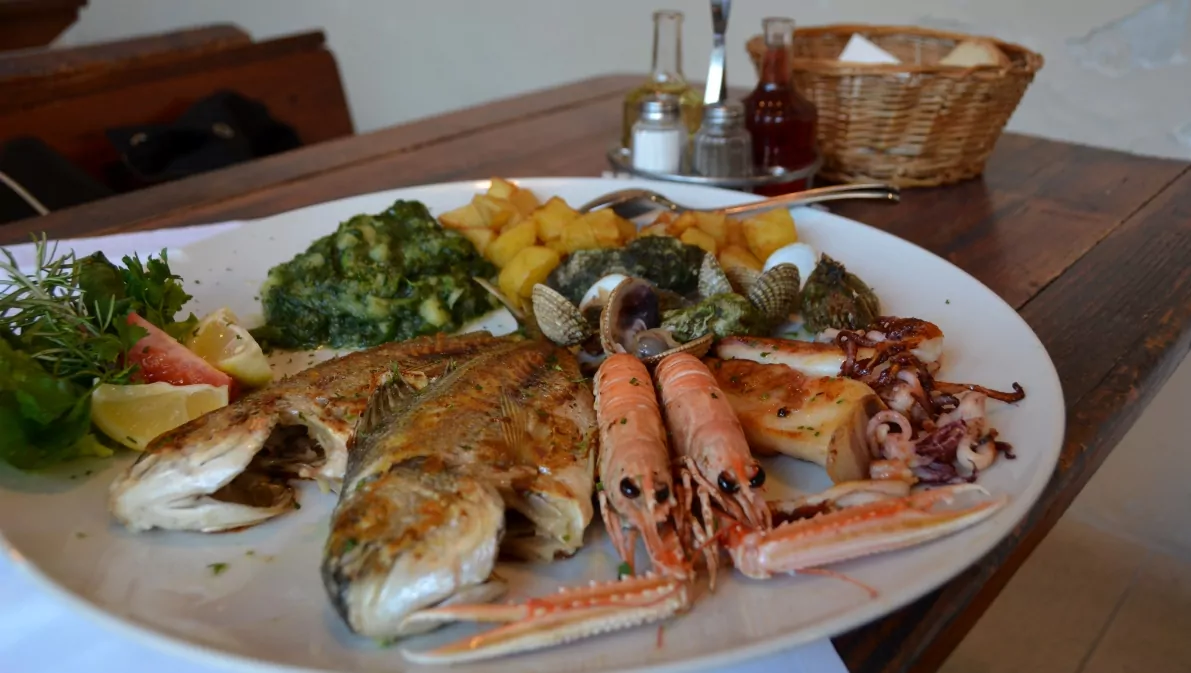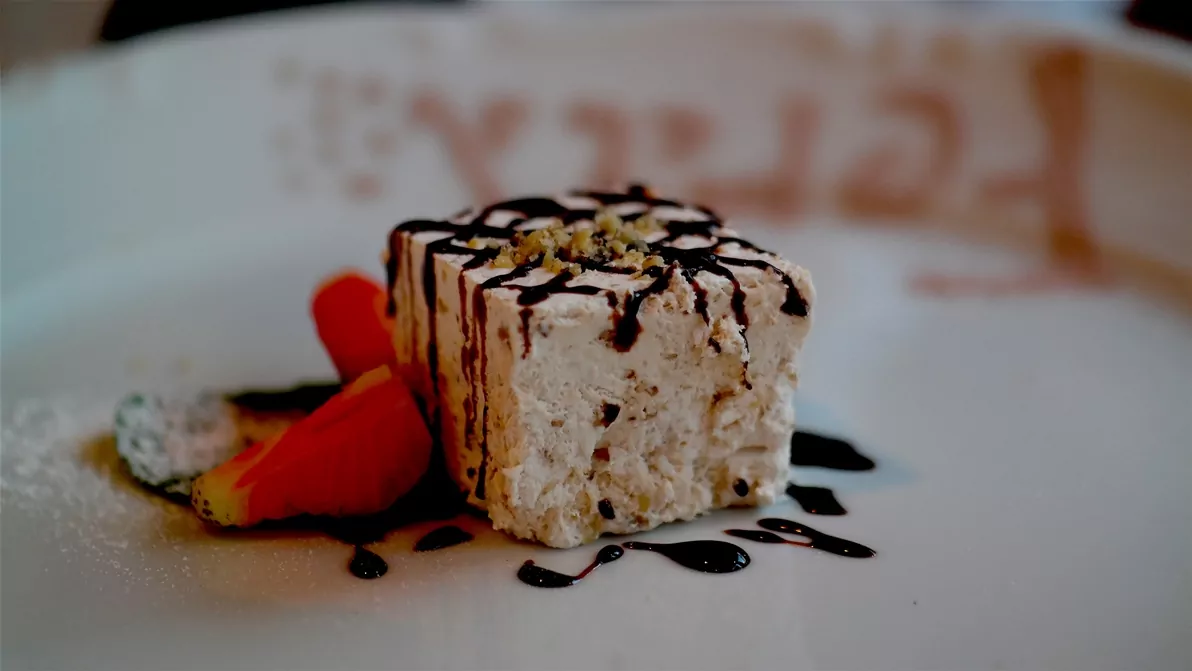 Camping Bi-Village in Fažana
We stayed one night at the huge campsite. Bi-Village. There is room for 1100 campers and 400 cottages. The campsite is actually a bit too big for our taste, but it is in a great location for visiting Fažana or the Brijuni islands. A nice promenade of about 1 km runs between the campsite and the centre.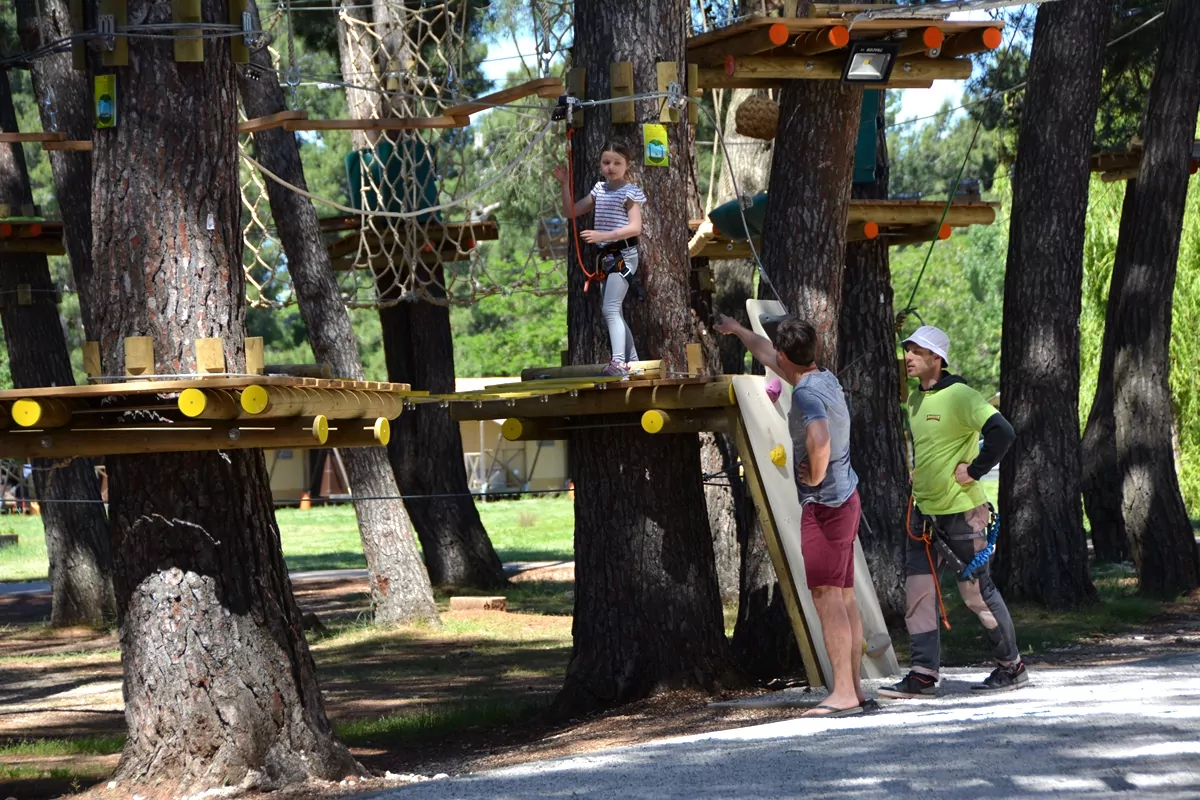 The campsite's WiFi unfortunately worked poorly, but otherwise there was probably everything you could wish for (and more): three restaurants, several beach bars, disco, supermarket, kiosks, several swimming pools, tennis courts, bicycle and jet ski rental, activity programmes for children and an "adrenaline park" (a nice newly built high-altitude course for both children and adults).
If we had a little more time, you would probably have seen a picture of Peter in the high-altitude railway, but we chose to move on to the next adventure instead. Today we have visited a city that many readers have told us about. Guess which one!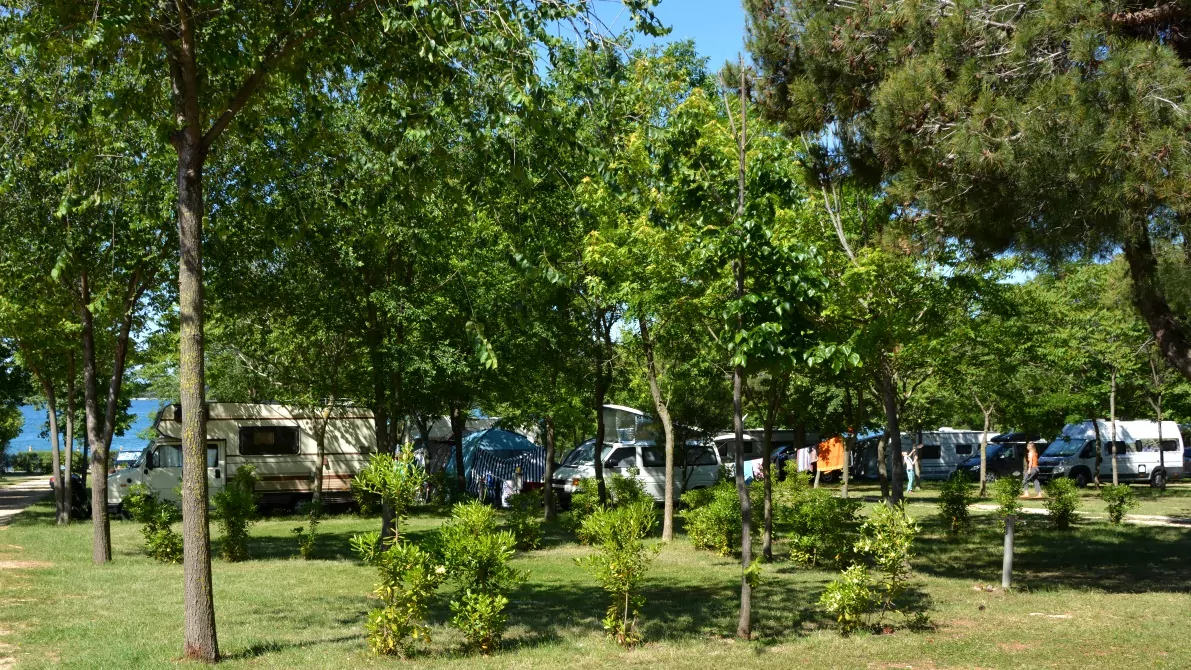 See more around Fažana in Croatia
There is a lot to see and experience in Croatia! Here are suggestions for some great places, which are not too far from Fažana :
Pula - The city with an impressive amphitheatre
Rovinj - Charming medieval town in Istria
Labin - Nice little town on the eastern side of Istria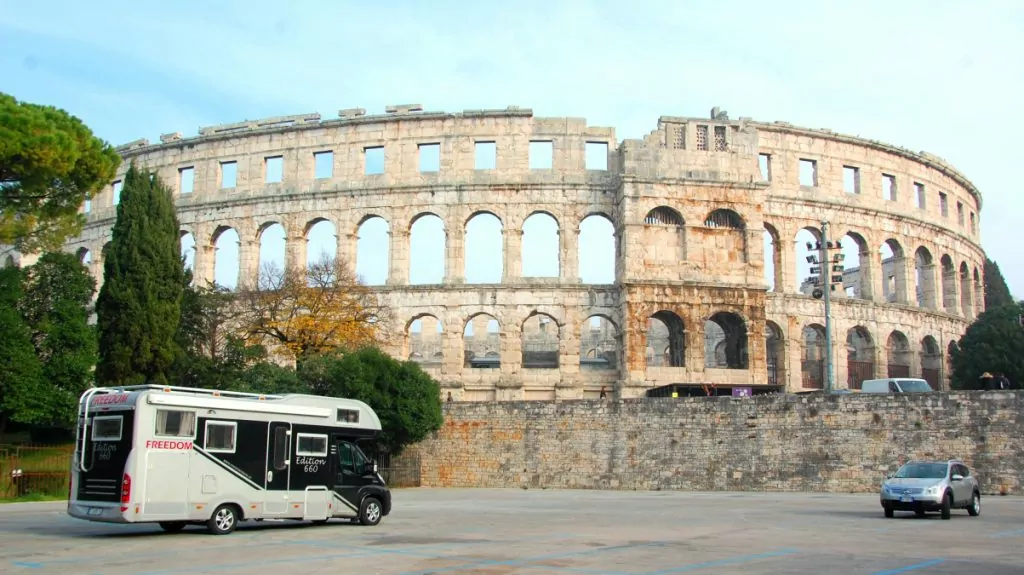 Facts about Fažana
What country? Croatia
County? County of Istria
Language? Croatian (many also speak English)
Residents? 3700 (2015)
Currency? Kuna (HRK)
Price point? Cheaper than Sweden
Time difference? None
Travelling to Fažana
Car: Driving from Zagreb to Fažana takes about 3 hours (toll road). Driving from Opatija takes about 1 h 15 min (toll road). Travelling time from Pula is about 15 minutes.
Bus: You can take a bus from many different cities in Croatia.
Parts of this trip were part of a press trip. The texts, images and opinions are, as usual, our own.