Grocery shopping abroad is always fun! What is it like to shop in supermarkets in Croatia? Yes, if you visit the biggest supermarkets you will find most things, but there is still a lot that differs from Sweden ... By the way, look carefully at the top picture in the post and find an "error"!
This is in abundance
Paprika, paprika, paprika! In Croatian supermarkets, paprika seasoning is sold in one-kilo bags and the shelves of ajvar (paprika sauce) and pickled peppers are low. In addition, you can buy all sorts of products already flavoured with paprika: chips, cheese, liver paste... and of course the domestic paprika-spiced minced meat dish pljeskavica.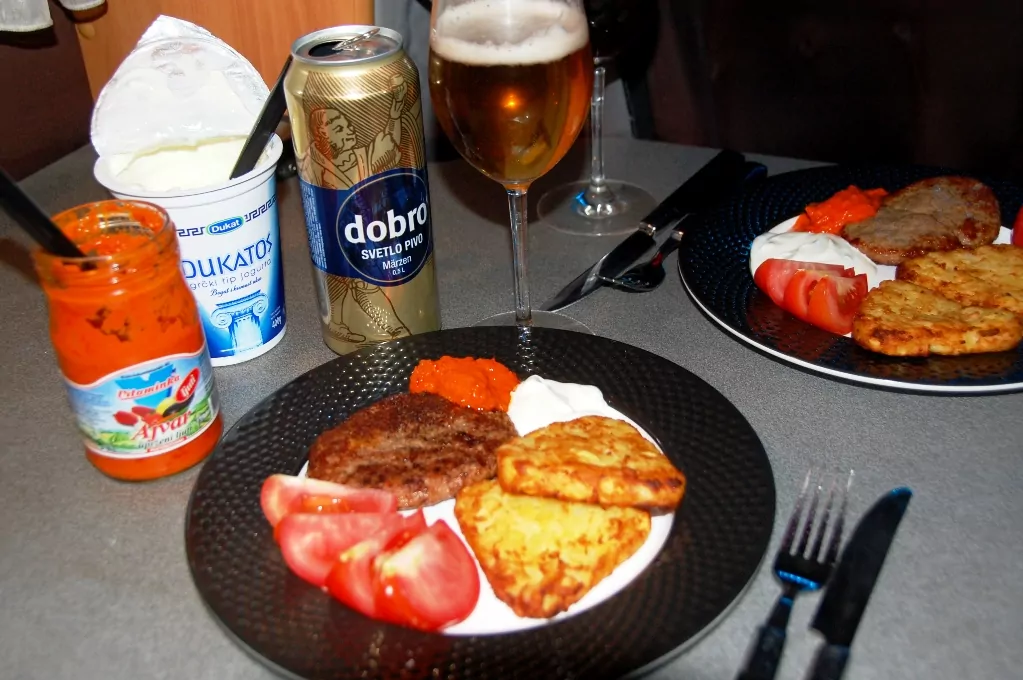 This is missing
We have found that large Konzum stores in Croatia are really good. Here we also find rare products like broccoli, avocado, saffron, crème fraiche, garlic sauce and Asian products like sambal oelek and wok sauce. If we are missing something, it is shellfish - so far we have only found prawns. Other things that we can't find (ready-made potato salad, chèvre, noodles and white beans in tomato sauce) we can perhaps live without.
This is tricky to understand
Everything is tricky to understand when you don't know the language. Does the jar at the milk counter contain cream, crème fraiche or cottage cheese? Not easy to know... Meat is also cut differently, so it is difficult to recognise the cuts in the meat counters. But occasionally, unexpectedly, it says ... in Swedish!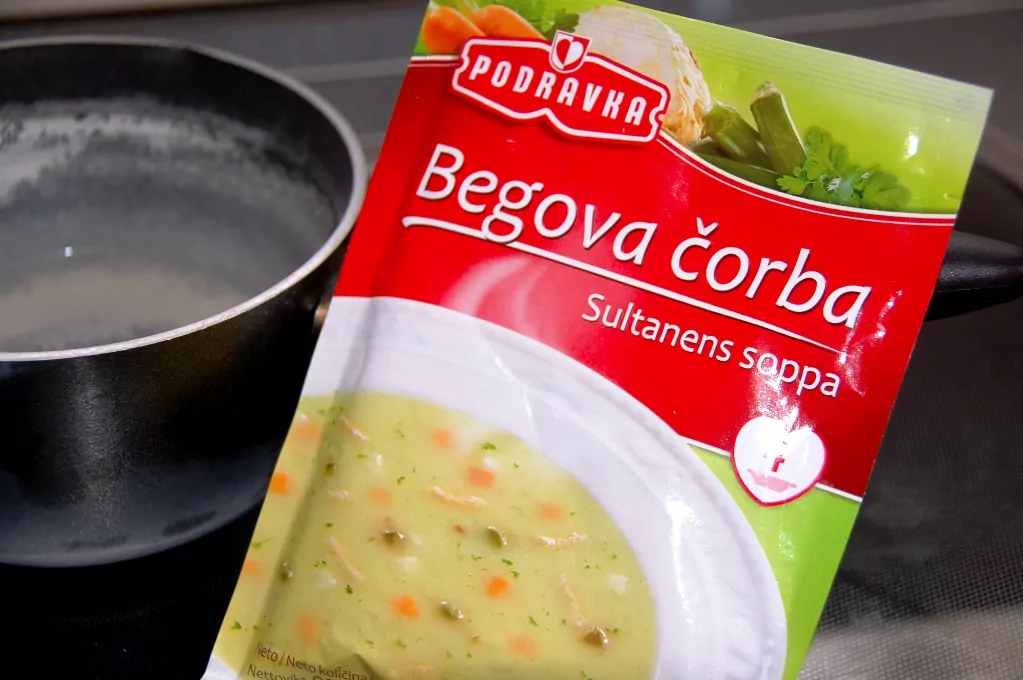 Here's what we like
Fresh tuna fillet is really cheap. You can't order it in a restaurant, because they ruin it by frying it into a dry and boring shoe. But you can buy it and cook it yourself! We also like all the little packs of chicken paste - mild and tasty! And no, ajvar isn't that bad either!