Located in southern Istria, the Pula Amphitheatre is the sixth largest amphitheatre in the world, built by Emperor Augustus in 2 AD, and known as an arena for gladiators. This is an impressive historical sight. We tried to see it already when we were here on holiday in July 2011, but during the high season it was very busy. impossible to park in the middle of the city with a motorhome. So today it had to be a new attempt ...
Post updated in 2019
Amphitheatre in Pula
The Roman amphitheatre in Pula, or 'Arena' as it is called, is located in Pula, almost at the southernmost point of Istria in Croatia.
Ancient Roman amphitheatre
The amphitheatre in Pula is about 2000 years old. This amphitheatre is the sixth largest in the world and the best preserved amphitheatre from antiquity. Construction began by Emperor Augustus between 2 and 14 AD and was completed by Emperor Titus in 81 AD, on the orders of Emperor Vesapasian who also built the amphitheatre. The Colosseum in Rome.
The theatre is built with multi-storey arches, which is common in this type of building. What is special about this particular amphitheatre are the four towers, which are fully integrated into the outer wall.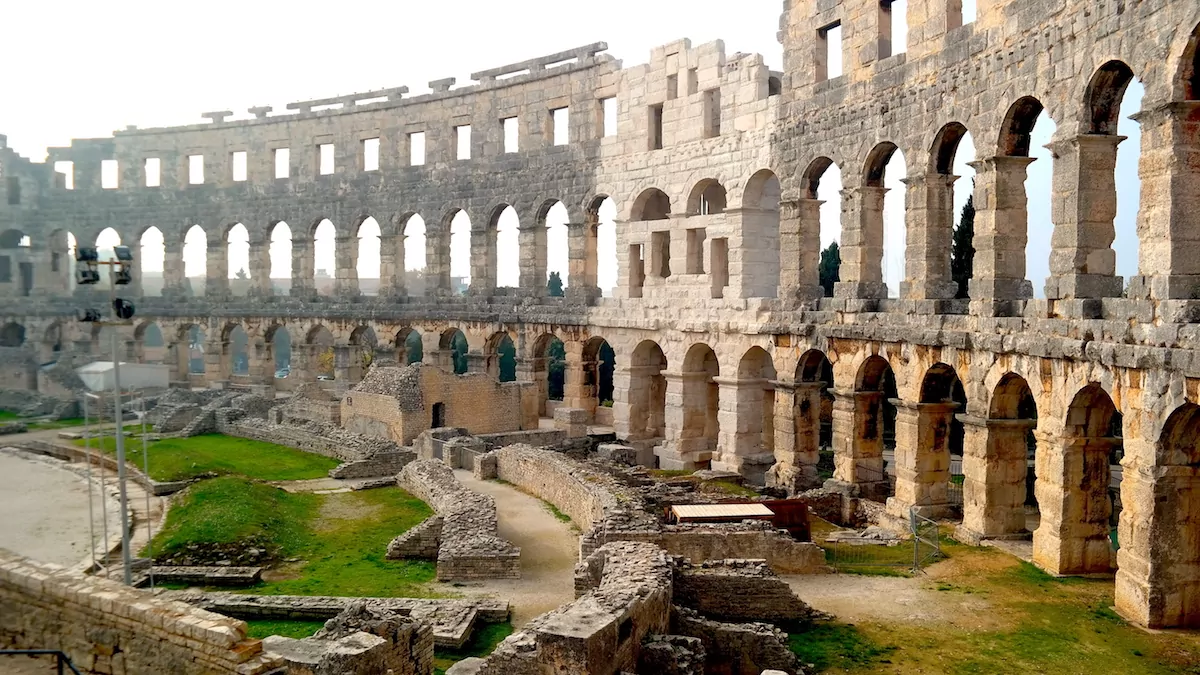 The amphitheatre in the Middle Ages and today
In ancient times, the amphitheatre was used for gladiatorial games and during the The Middle Ages it was used for jousting. Today it is used in the summer for concerts, operas, theatre and ballets. Every year since 1953, a film festival is also organised here.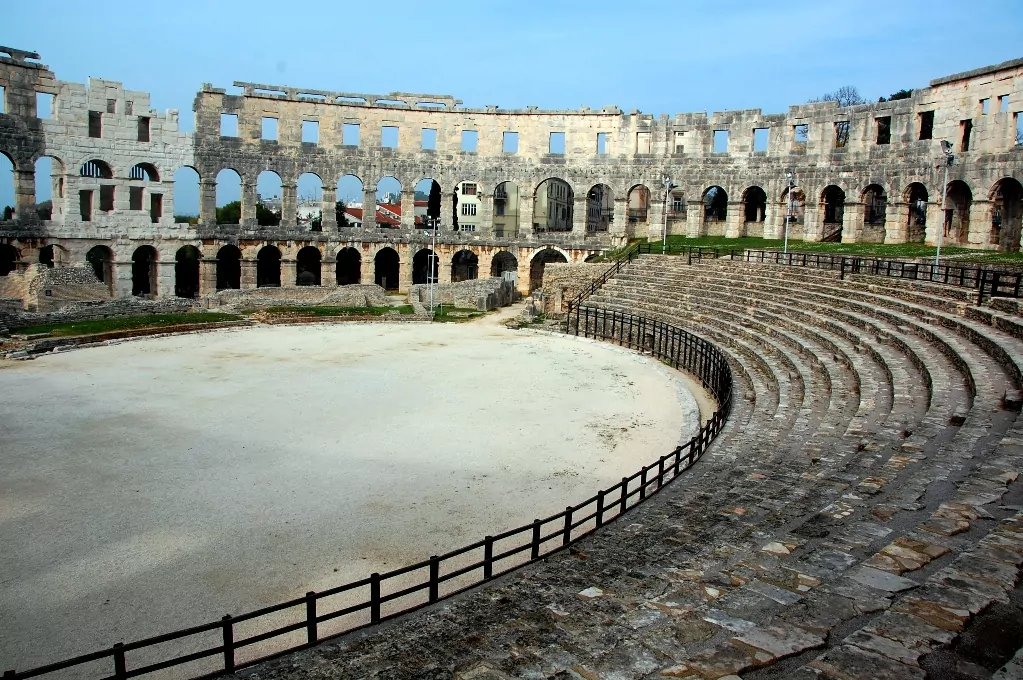 Visiting the amphitheatre in Pula
The amphitheatre in Pula is almost the most powerful from the outside, but it is of course also fascinating to step inside and try to imagine what went on here once upon a time... You can go down under the arena, and imagine how the gladiators sat waiting for their turn to fight for their lives. They also have a museum where there are olive presses - olive oil was an important product for the Romans.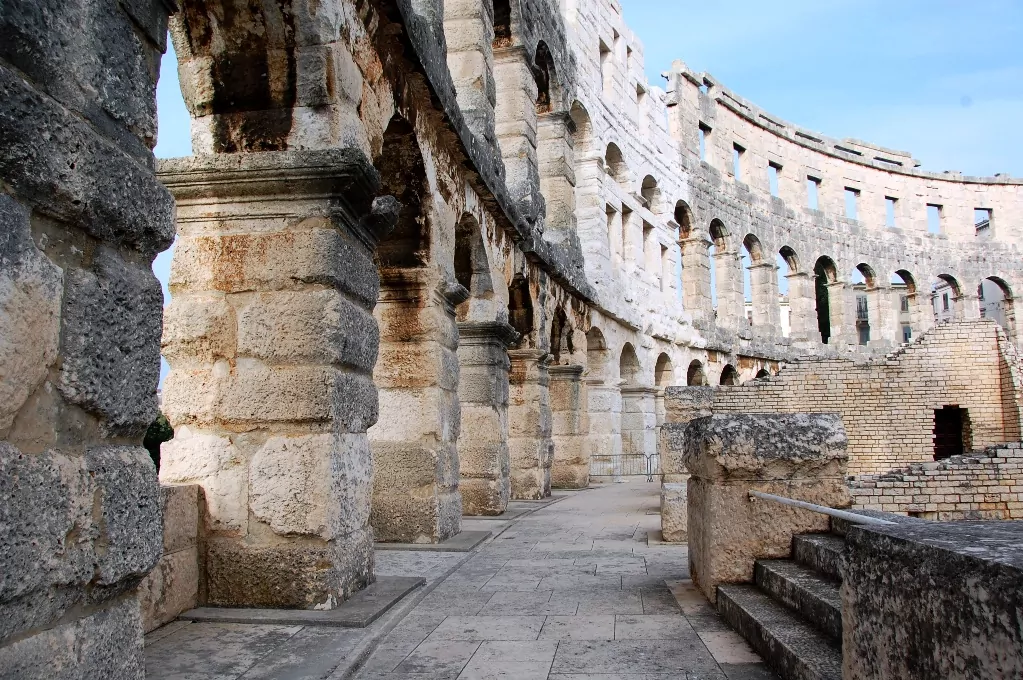 More Roman amphitheatres
Do you, like us, love Roman amphitheatres? The Arena in Pula is one of the most powerful amphitheatres we've seen, but the Colosseum in Rome (of course!) and the amphitheatres in Verona and Arles are also impressive.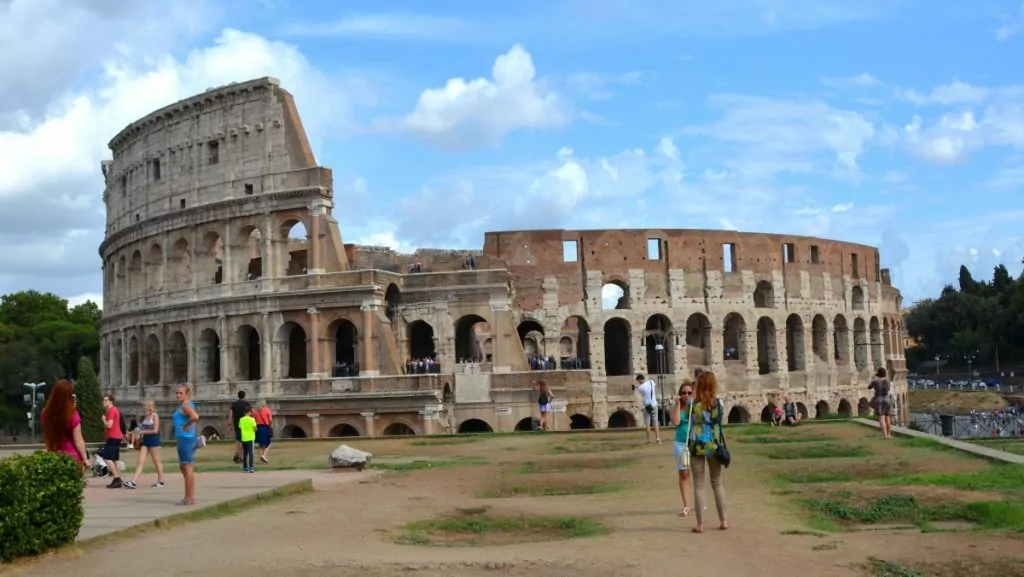 City of Pula
Pula is the largest town in Istria in terms of population. It is perhaps best known for its amphitheatre, but is also a university town and has a large shipbuilding industry. If you walk along the quays, you'll see plenty of large fishing vessels. Just outside Pula there is also a nice campsite, which we have visited both summer and winter.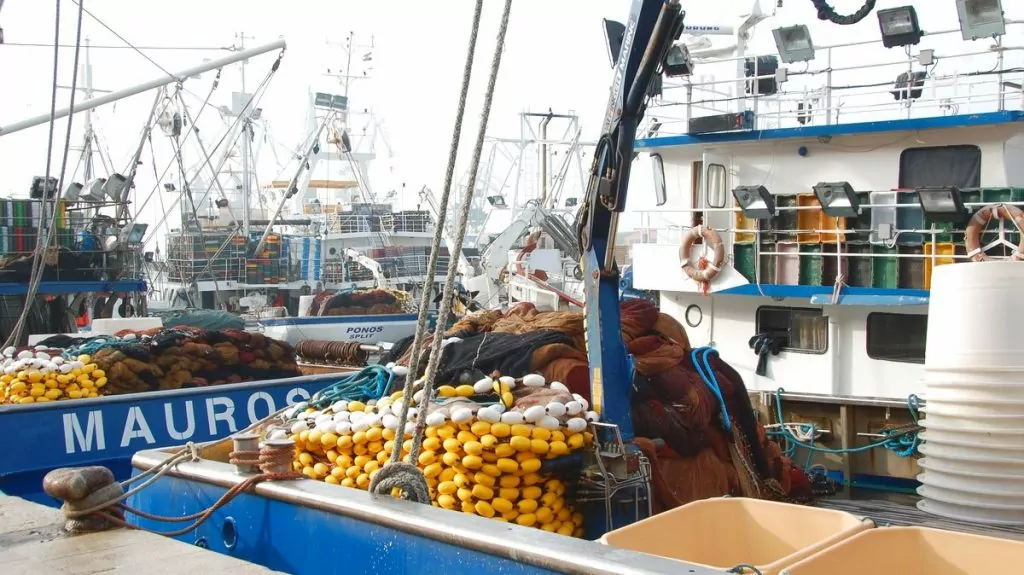 See more around Pula
There is a lot to see and experience in Croatia! Here are suggestions for some great places, not too far from Pula:
Fažana - A gem on the west coast of Istria
Rovinj - Charming medieval town in Istria
Labin - Nice little town on the eastern side of Istria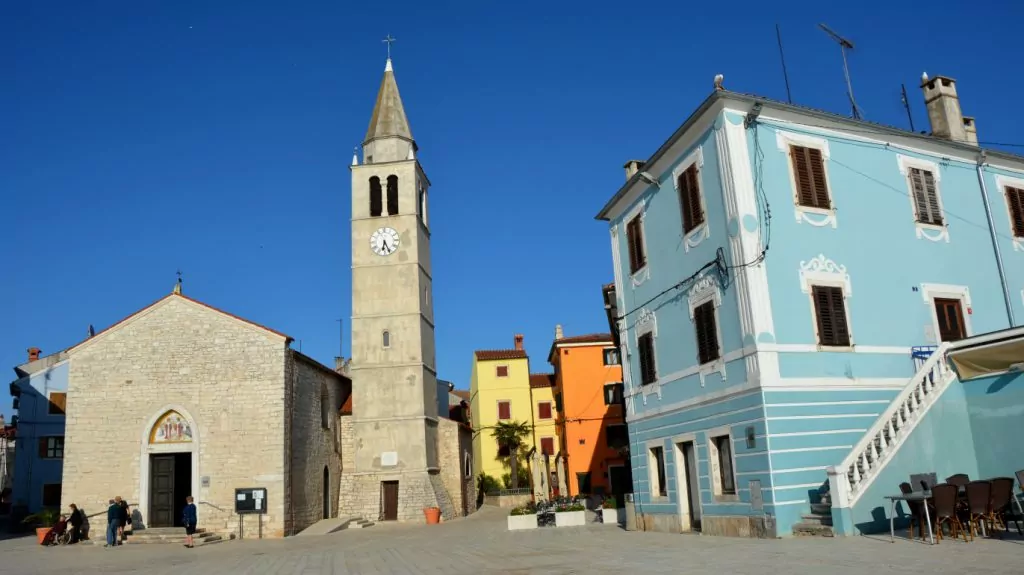 Facts about the amphitheatre in Pula
Location: Pula, Istria, Croatia
Year of construction: From 2-14 A.D. to 81 A.D.
Order of magnitude in the world: 6th largest
Info and facts about Pula
What country? Croatia
County? County of Istria
Language? Croatian (many also speak English)
Residents? 56 000 (2015)
Currency? Kuna (HRK)
Price point? Cheaper than Sweden
Time difference? None
Travelling to Pula
Flight: For example, fly to Zagreb and continue from there by car hire or bus.
Car: It takes about 3 hours and 15 minutes to drive from Zagreb to Pula (toll road). Driving from Opatija takes about 1.5 hours.
Bus: There are buses from many locations around Croatia.
Guide: Opening hours and prices in the amphitheatre in Pula
Opening hours: The stadium is usually open for visits every day, with a few exceptions. The stadium opens at 08:00 in the high season and 09:00 in the low season. The stadium closes at 17:00 in winter, 20:00 in April and October, 21:00 in May and September, 22:00 in June and 23:00 in July and August. (2019) Please note that opening hours are subject to change.
Prices: Adults pay 50 kuna (approx. SEK 75) and children pay 25 kuna (approx. SEK 38) (2019). Please note that prices are subject to change.
Read more: You can find more information at pulainfo.hr.