Vrsar in Croatia, on the west coast of Istria, is a medieval town where we visited a really good restaurant. We checked out the Porto Sole campsite and a naturist campsite Koversada in Vrsar. Both have great locations next to the Adriatic Sea and the nudist campsite also has its own island for glamping.
Vrsar in Croatia
Vrsar in Croatia is located on the Adriatic Sea on the west coast of Istria, north of Rovinj and south of Porec. Vrsar is a little smaller than these two more famous tourist resorts, but perhaps just as nice.
Restaurant by the sea
Vrsar is located by the sea and it is nice to stroll along the quays and look at all the boats. There are also several restaurants, with nice outdoor seating right by the water. We found restaurant Trost, which is located in the centre of town, with a lovely view over the water.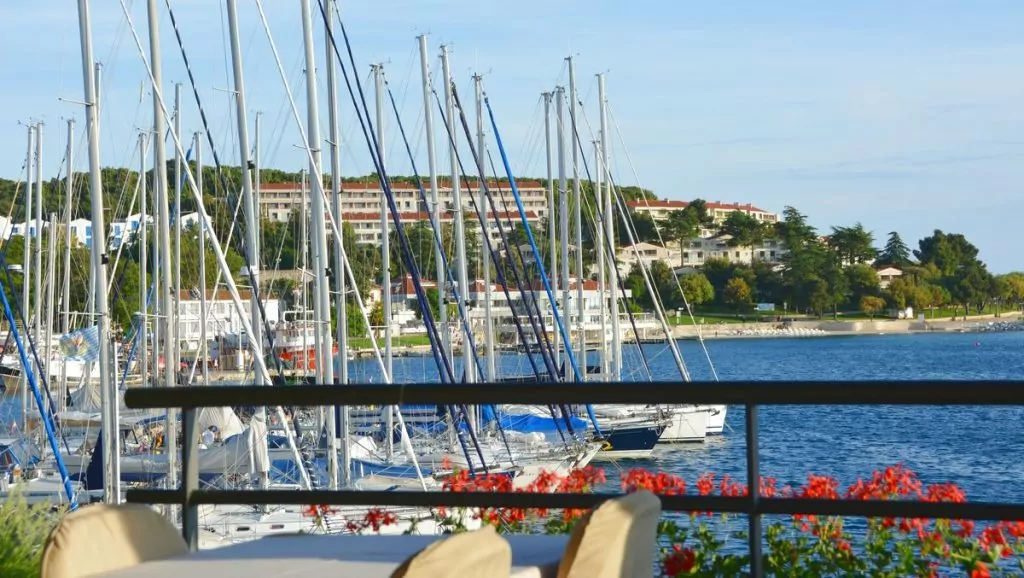 4-course dinner at Restaurant Trost
The staff were also exceptionally friendly and took the time to talk to us. They showed us fresh locally picked chanterelles and asked if we wanted them in our risotto? Yes, of course we did! Peter also got to take a selfie with Mr Hummer ...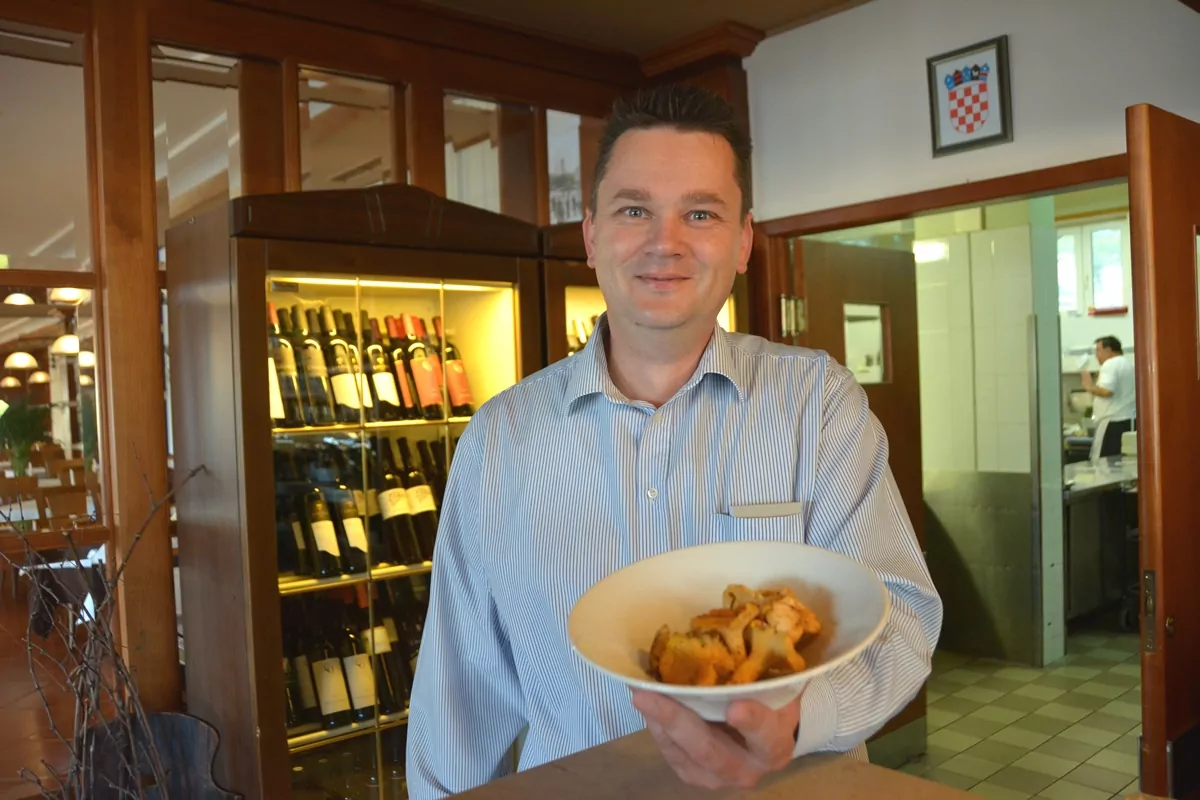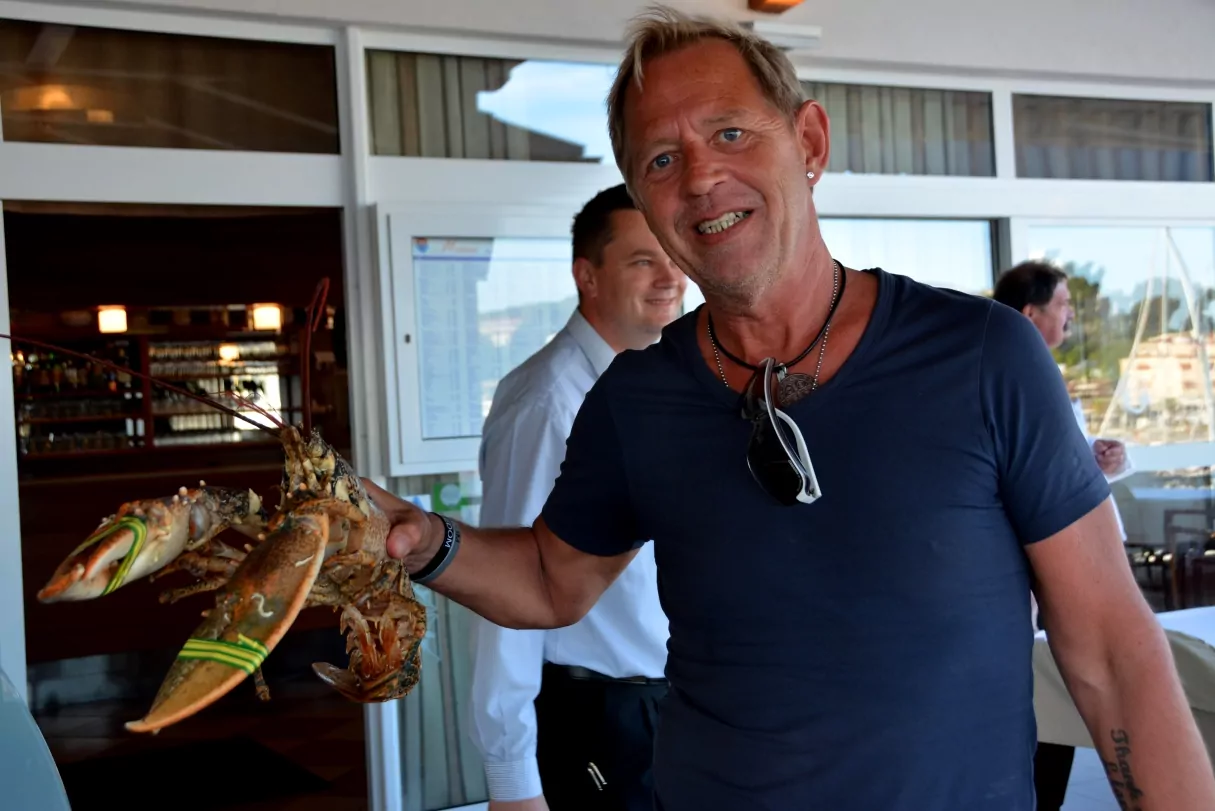 What about the menu? Well, we started with a really good fish soup and continued with a tasty risotto with chanterelles and shrimps. The main course was fresh fish and squid, with the classic Croatian side dish for fish: potatoes with chard.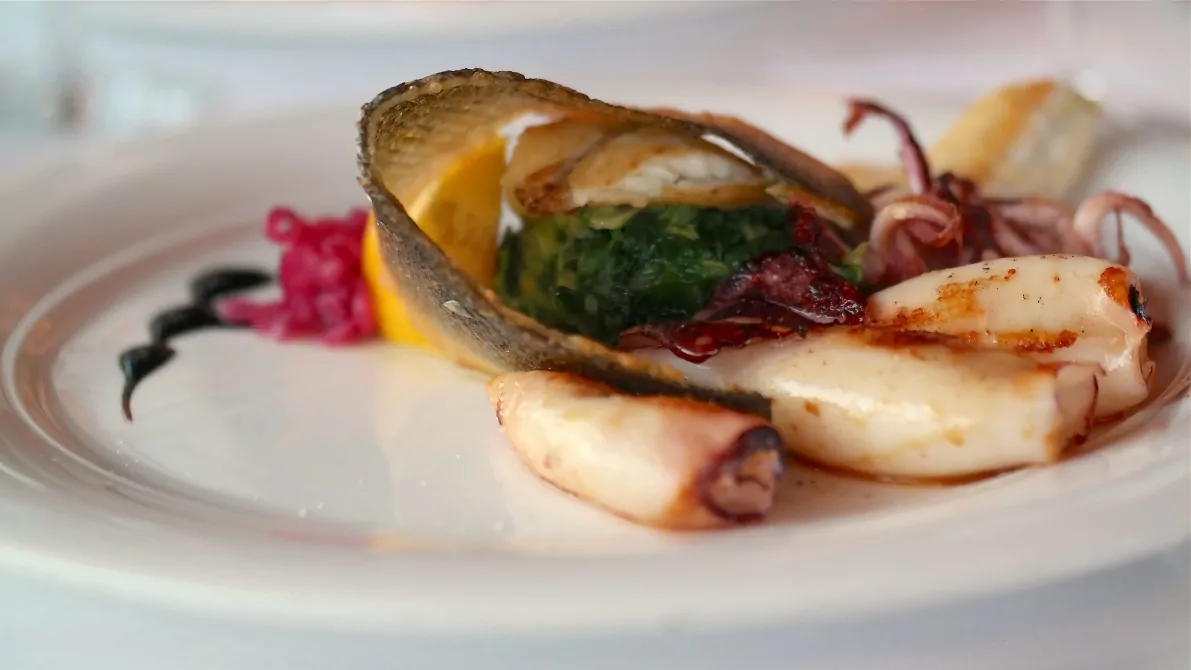 Finally, we finished with two local pastries, a cake with pine nuts, cheese and poppy seeds and another with fat-free cheese and figs - and the latter was just soooo good!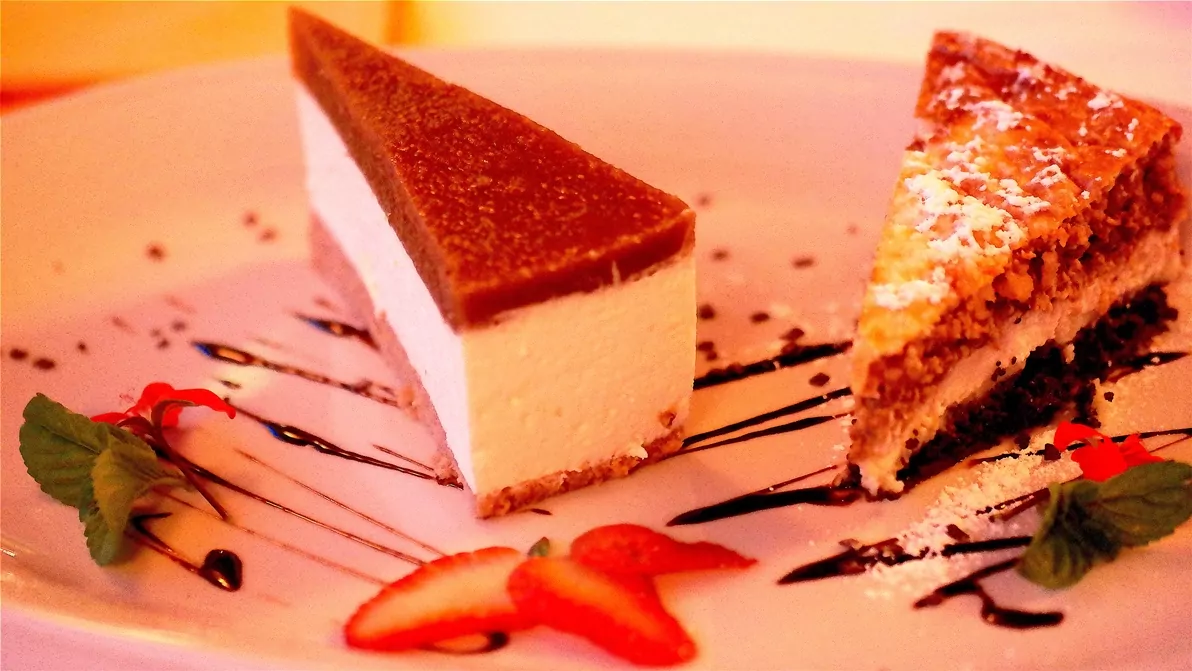 Camping Porto Sole in Vrsar
We stayed at Porto Sole campsite - a nice campsite that is lush and nice even though it has 840 pitches. We got a super nice spot right next to the sea, where we could sit with windows and doors open to the water. WiFi was included in the price (17 euro/day with a caravan). ACSI card in the low season) and worked perfectly. Best of all, it was within walking distance of the town along a lovely seafront promenade.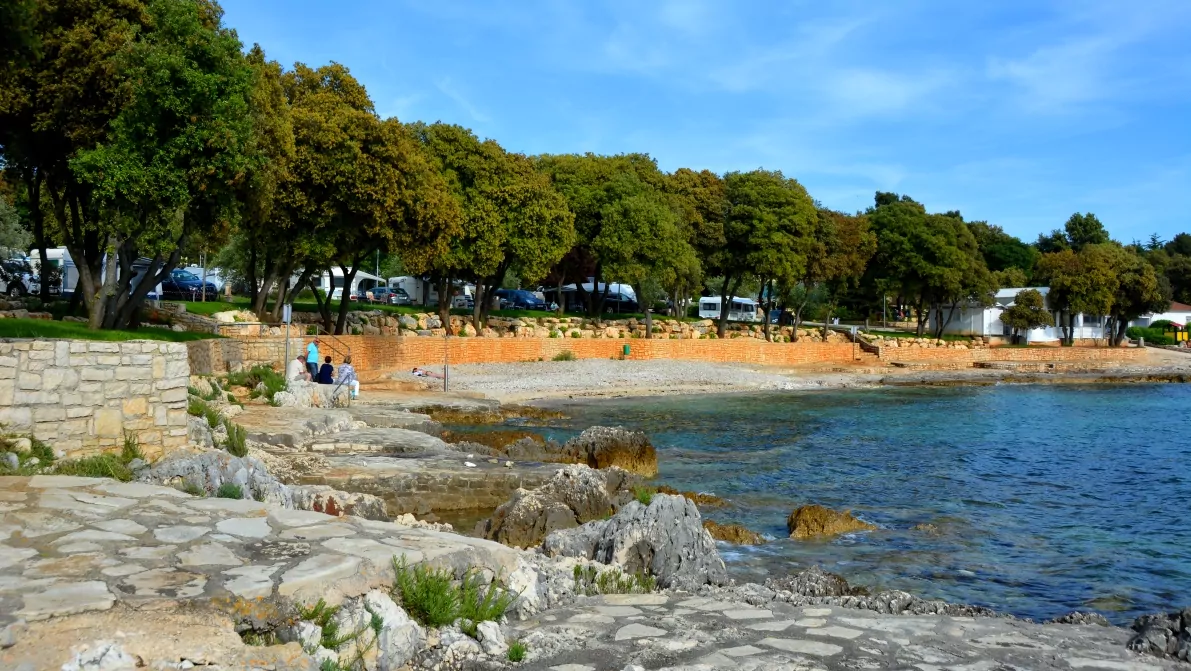 Naturist campsite in Vrsar
Right next to camping Porto Sole is the naturist campsite Koversada, which is run by the same owner. This campsite has 1300 pitches spread out in a beautiful natural environment. The owner showed us around by car (it's just too big to walk!) and what we especially liked was the very own island (!) that the campsite has.
Glamping on your own island
The island is connected to the mainland by a small bridge, and when you come out here, you really experience nature and tranquillity. You can't take a campervan here, it's all about tents or glamping, and if you want you can visit the small restaurant, which of course has a sea view.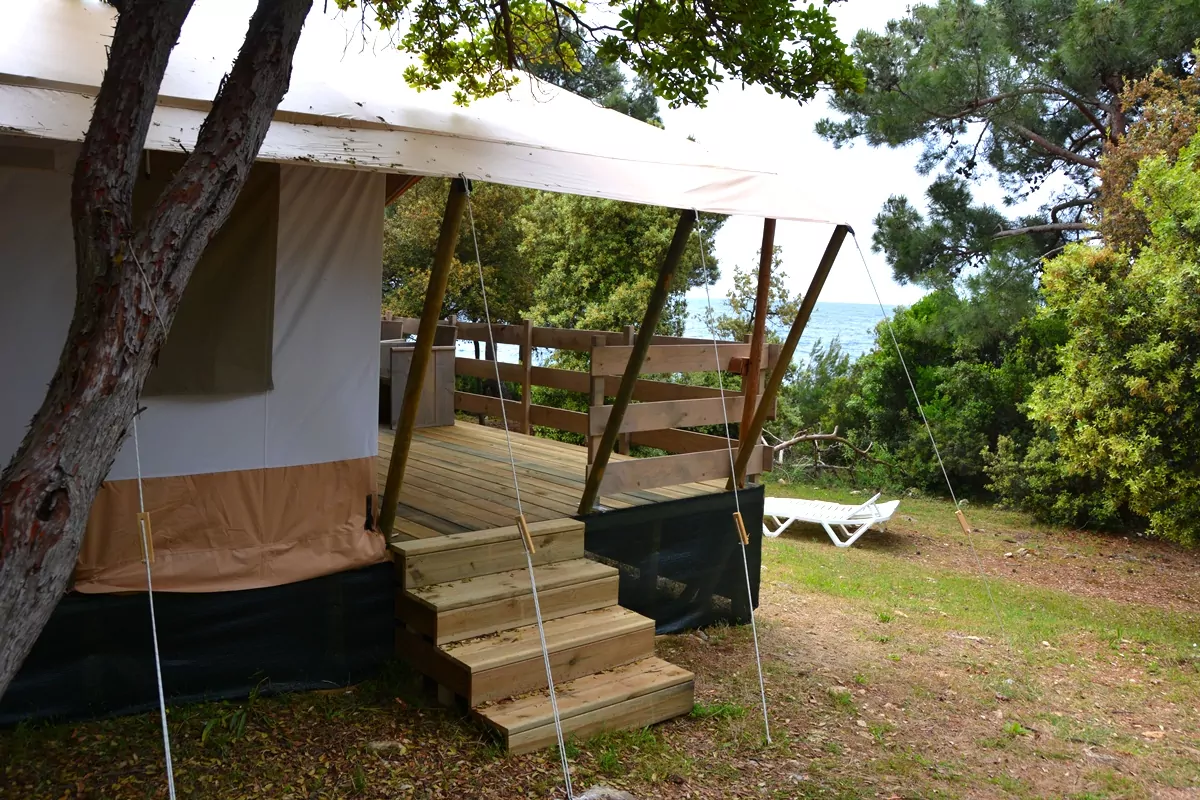 Inside the restaurant, you can follow the history of the campsite in old photos, and it feels like another time (or another planet) when you see the beauty queens posing naked with red ribbons for the annual "Miss Koversada" event in the roaring 70s. Today, the average age of naturist campers is much higher, although naturist camping is still very popular in Croatia.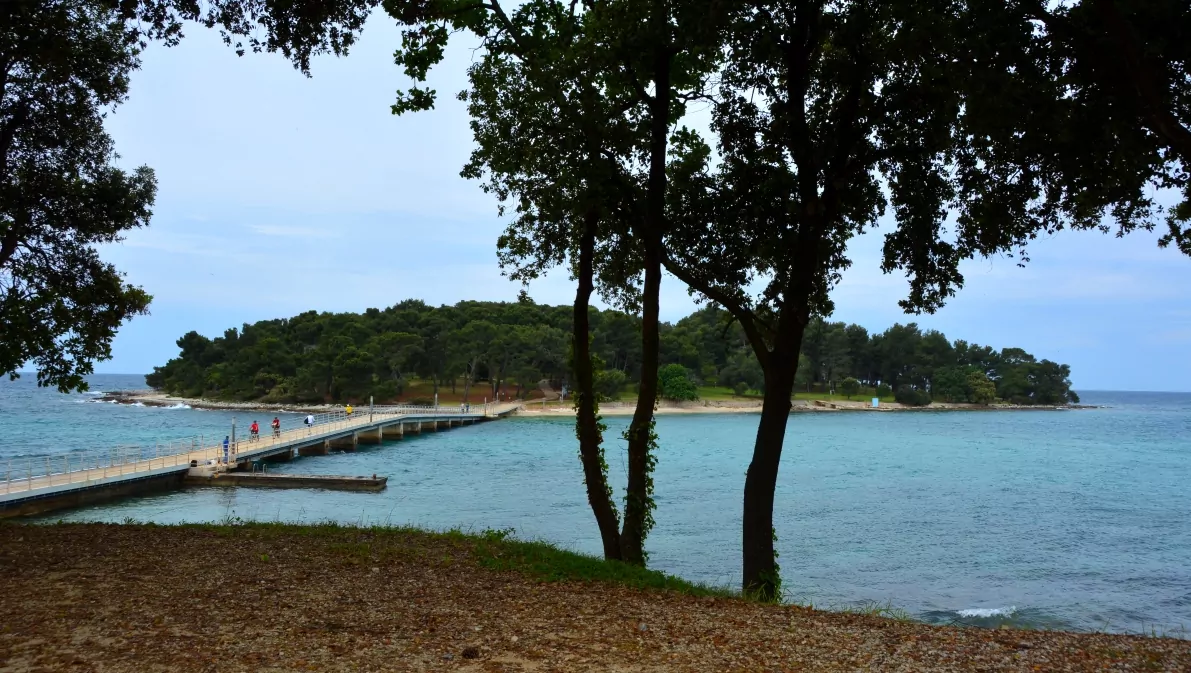 See more around Vrsar in Croatia
There is a lot to see and experience in Croatia! Here are suggestions for some great places, not too far from Vrsar:

Porec - Holiday resort in Istria
Rovinj - Charming medieval town in Istria
Hum - The world's smallest city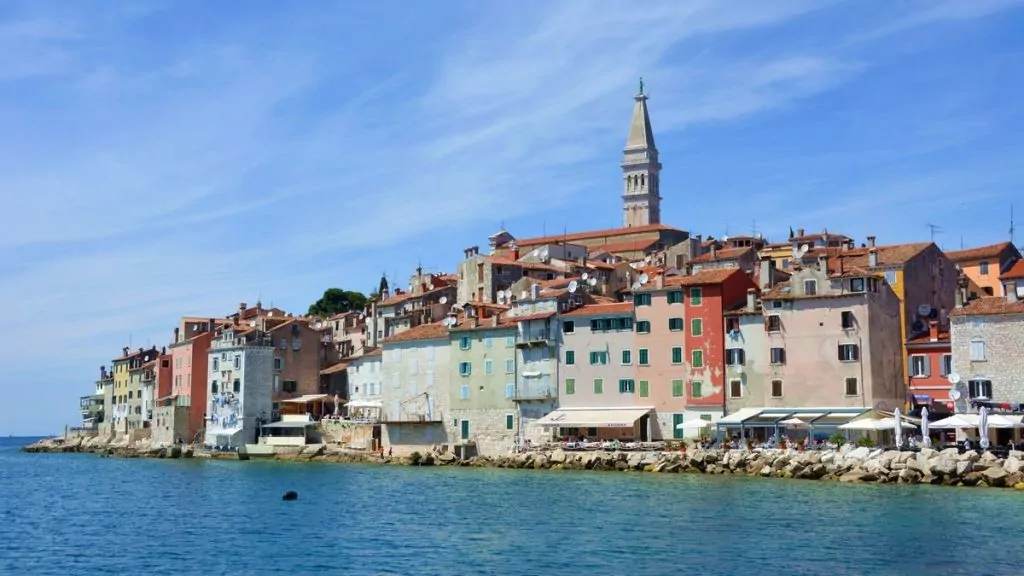 Facts about Vrsar in Croatia
What country? Croatia
County? County of Istria
Language? Croatian (many also speak English)
Residents? 2100 (2015)
Currency? Kuna (HRK)
Price point? Cheaper than Sweden
Time difference? None
Travelling to Vrsar in Croatia
Parts of this trip were part of a press trip. The texts, images and opinions are, as usual, our own.