The first stop on our campervan trip around northern Sweden was the Sala silver mine, where we went 155 metres down into the mine by lift. It can't have been fun being a miner here: 12 hours of work a day in the cold and dark. But the 1.5-hour guided tour was very interesting!
Guided tour of the mine
We parked the motorhome outside Sala Silvergruva and then we went, together with Peter's son Billie and his cousin Pontus, towards the entrance. We got to borrow helmets and then we went down into the mine. Exciting! The guide told us about the miners' hard everyday life and we are glad that we don't have to be miners, at least in the past.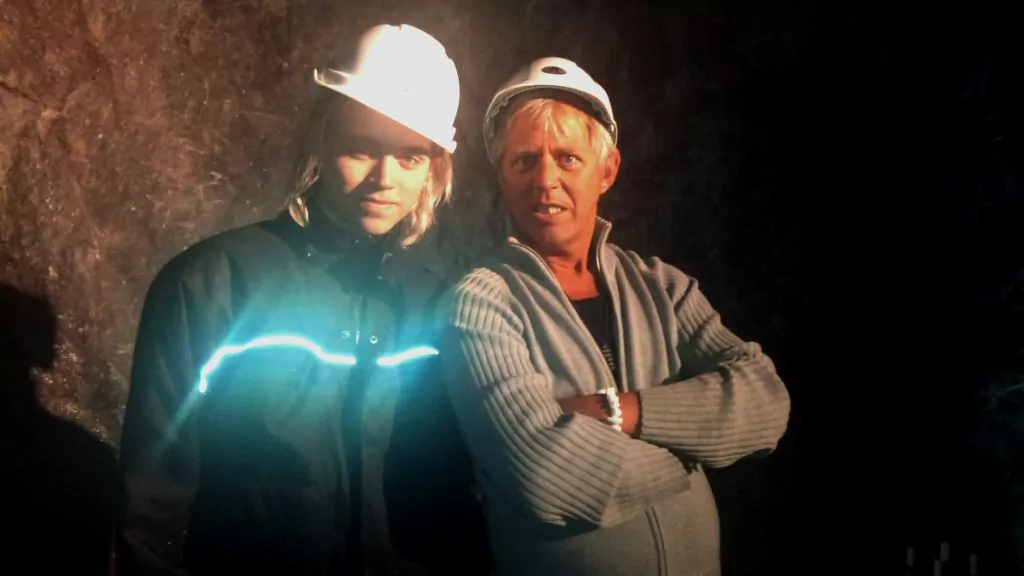 The suite in the Sala silver mine
If you like being down in the mine, you can book a night in the mine suite. At a depth of 155 metres, surrounded by vast caverns and water-filled shafts, the 'mine suite' is located. If you book an overnight stay in the mine, you will first get a guided tour and then have dinner above ground before heading back down.
The suite then serves both wake-up and breakfast. A very special form of overnight stay, one might say! We think it's a cool gift to give to someone who might be celebrating a birthday. Experiences are always fun to get!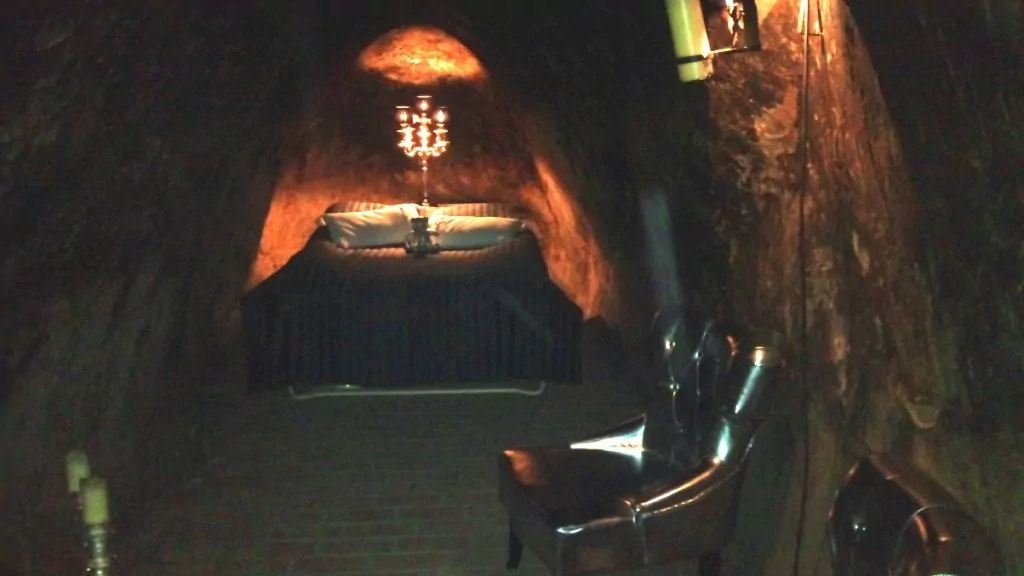 Tällberg campsite
After the mine tour, we continued towards Siljan and stopped at Tällberg campsite on the southern shore of Lake Siljan. The campsite is very nice by the water, and we went for a walk in the beautiful surroundings.

The campsite also feels nice in many ways, but we only managed to get ice cold water in the showers and unfortunately there was no internet coverage. The grill went out anyway and then there were a few rounds of TP on Playstation. A nice evening we had!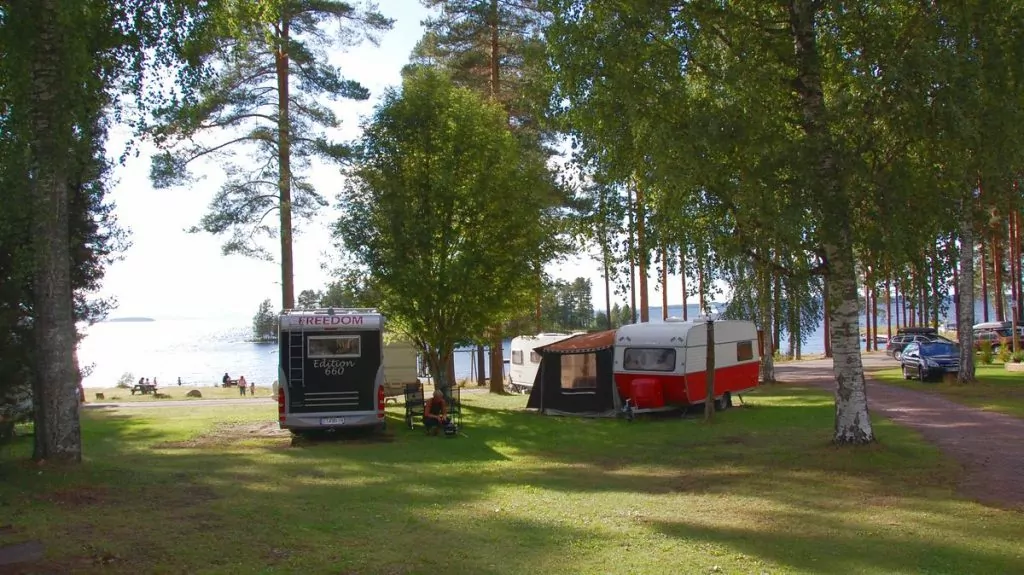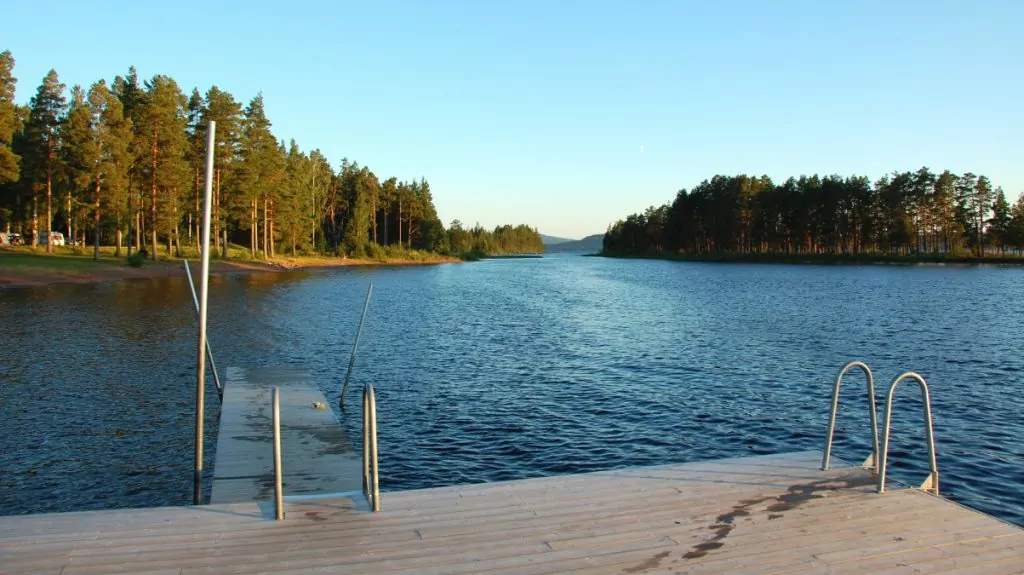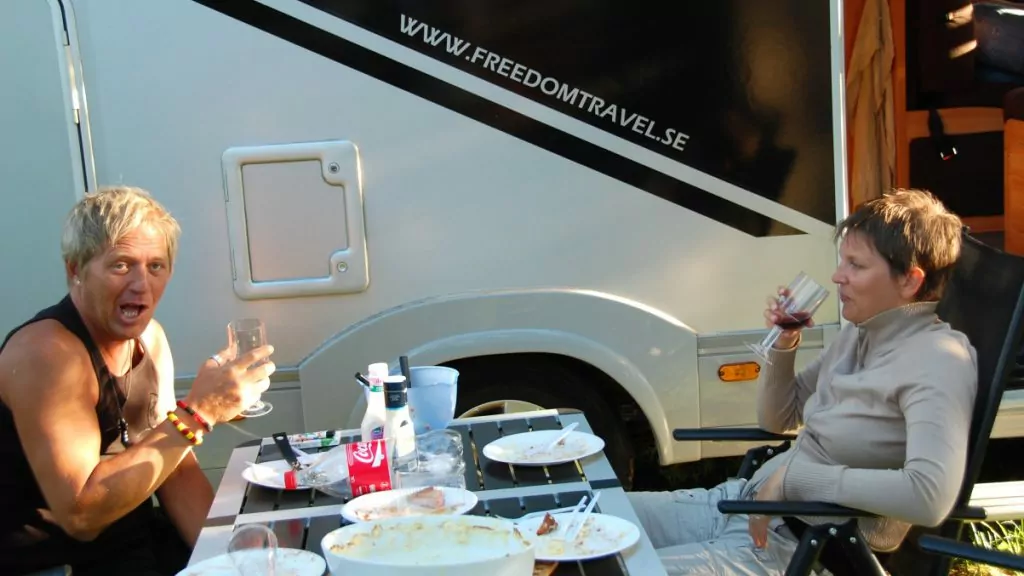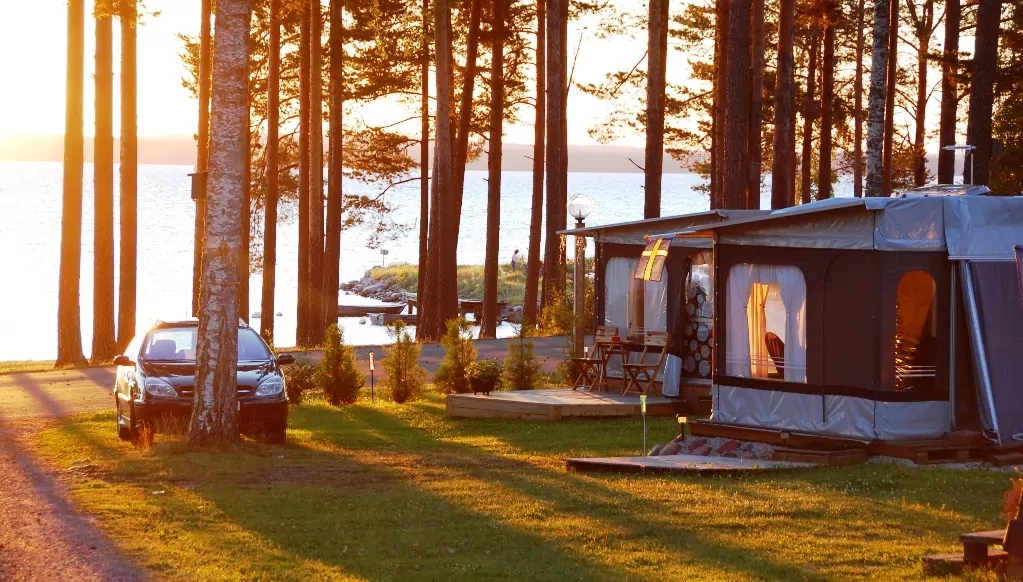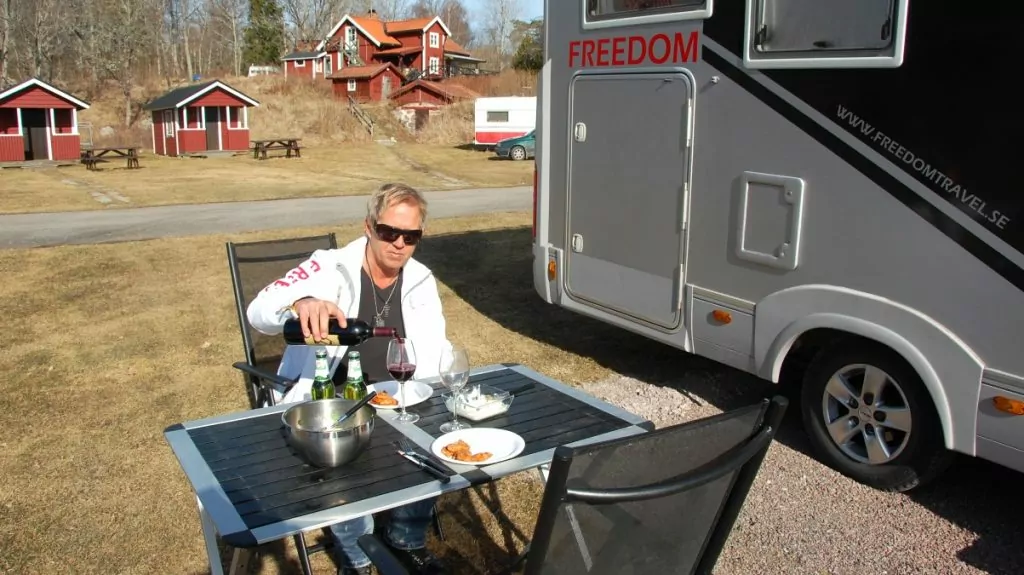 It was a trip with the motorhome to Ängsö camping, which is located outside Västerås. The sun was looking...