Camping is very popular in southern Europe and there are campsites everywhere. But it's not motorhomes and caravans that are the most popular - on many campsites, the largest areas are cottages and tents. So you can go camping even if you don't have a motorhome or caravan!
Popularity of holiday homes in southern Europe
We see lots of families, and groups of friends for that matter, staying in cabins on the campsites. And we think: Why don't more Swedes go down to southern Europe and stay in cabins on campsites? Many campsites are right on the beach, and if you want to, there are campsites with a pool, bar, restaurant, shop, children's activities, boat hire and so on.
When you stay in a cottage, you have your own kitchen and cooking your own food can make your holiday much cheaper. One idea is to find a cheap flight, rent a car and travel around and stay at a few different campsites.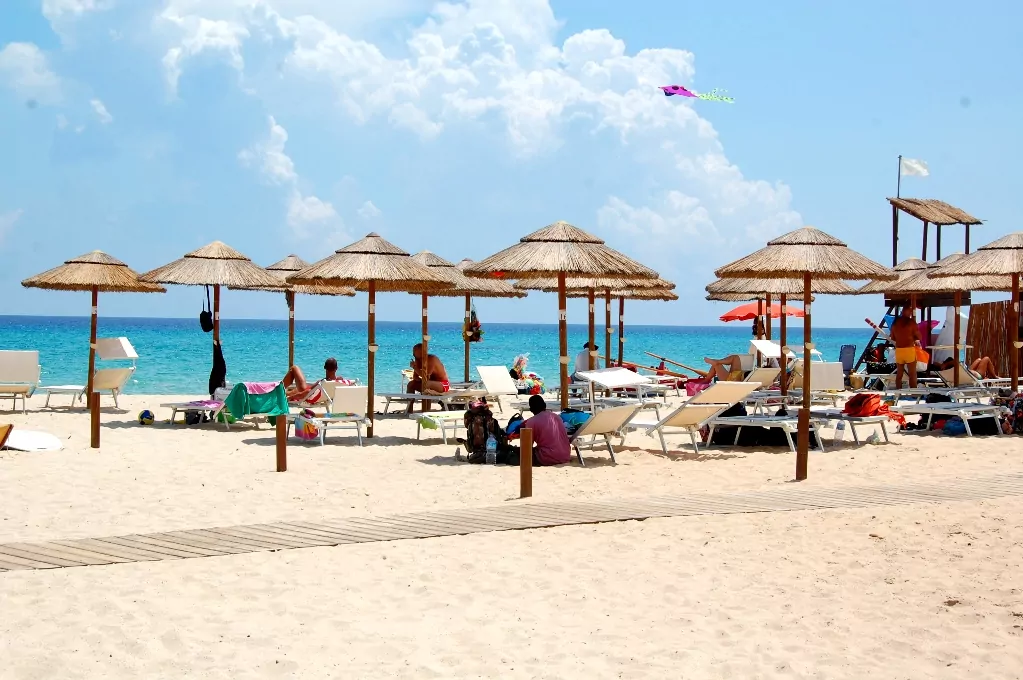 Prices for camping cabins
What does it cost to rent a cabin at a campsite? It varies, of course, depending on the location and class of the campsite. We've checked what it costs at this particular campsite (Camping Le Dune, at Costa del Rei in Sardinia) to give a price example.
This feels like a fairly "ordinary" campsite with a nice location right next to a beautiful beach, pool, pizzeria, bar with free wifi and shop - nice without being overly luxurious. During July, you can rent a cabin for 3 people for 70 euros/day or a "Comfort" cabin for 4 people for 120 euros/day. Would you consider staying in a camping cabin during your holiday?