Roads in western Corsica are really dramatic! On the road (D81) from Calvi to Porto. I mean, what roads! We thought we were driving on dramatic roads around Verdon Gorge, but this one in Corsica broke records. The cliffs aren't as steep, but the roads are narrower and worse and cooler! Join us on the roads of western Corsica.
Roads in Western Corsica
The roads that run along the coast of western Corsica are quite worn. The asphalt is often broken at the edges and you don't want to get too far out when you're in the outside lane with a 3.5 tonne vehicle. Peter thought we should loosen our seatbelts so we could jump out quickly if the car started to slide downhill...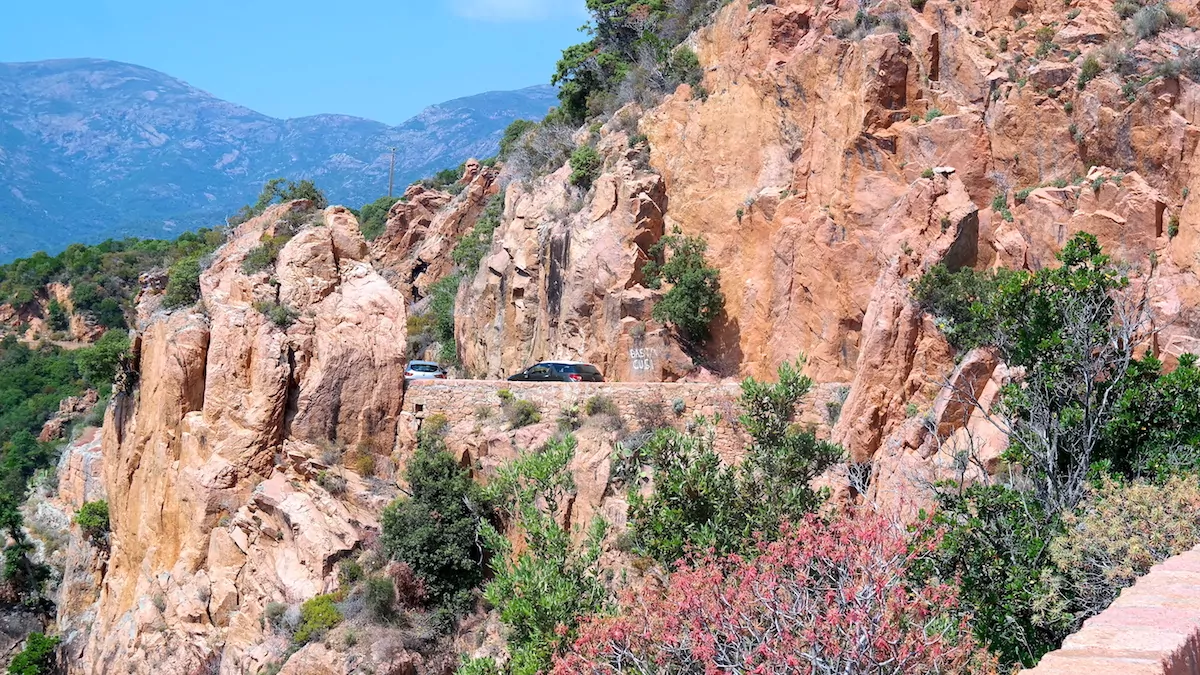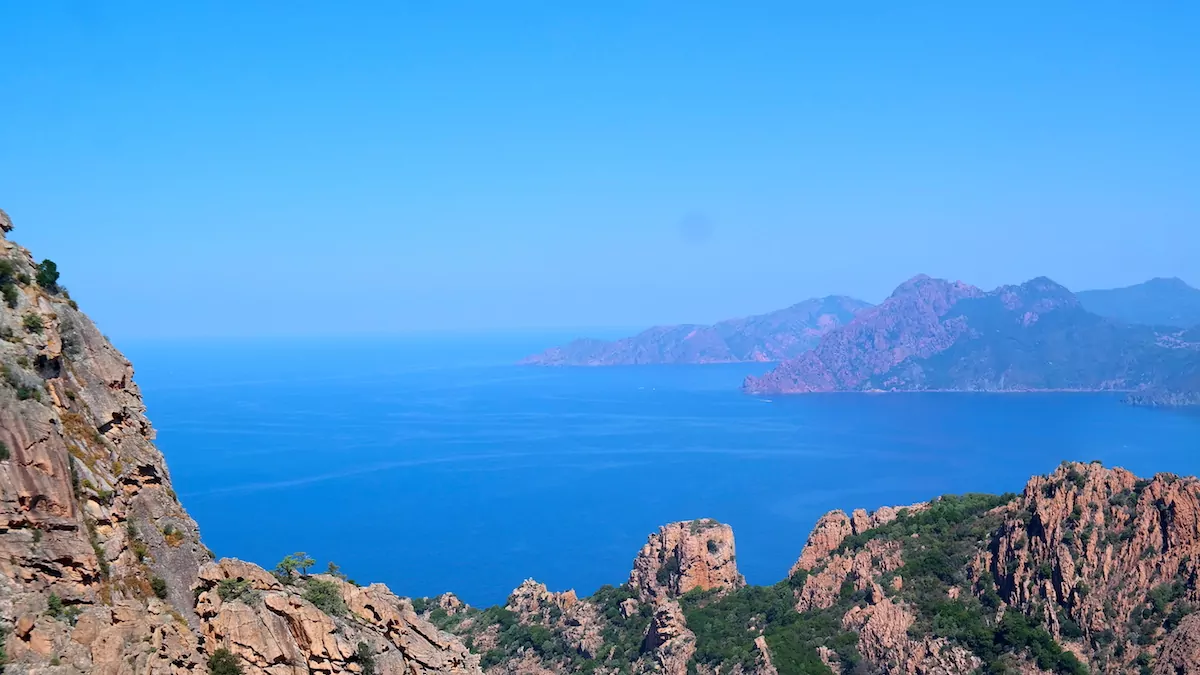 Meeting on the road
Driving is fine as long as you are alone on the road, but encounters ... huh! On one occasion we met a van and in order to get past it we had to fold in our mirrors and crawl forward, with a 400 metre deep cliff next to us.
Another time the road was so narrow that we could not meet a small FIAT, but had to back up... It doesn't matter because this was magical and must be experienced. Driving along the Les Calanches on roads in western Corsica I will never forget, and Calanche owns.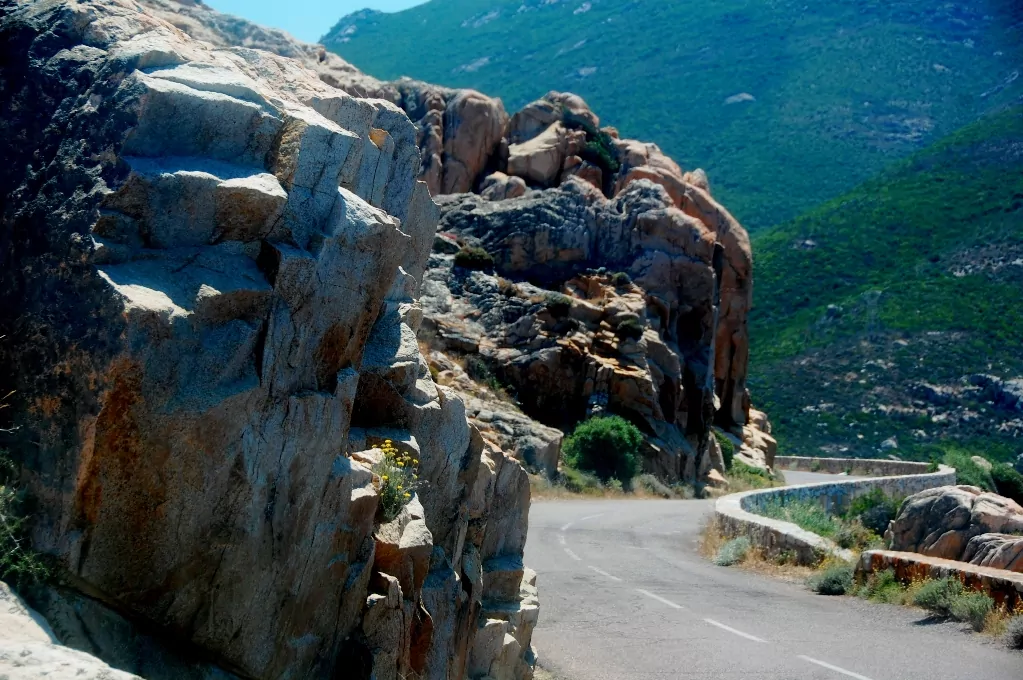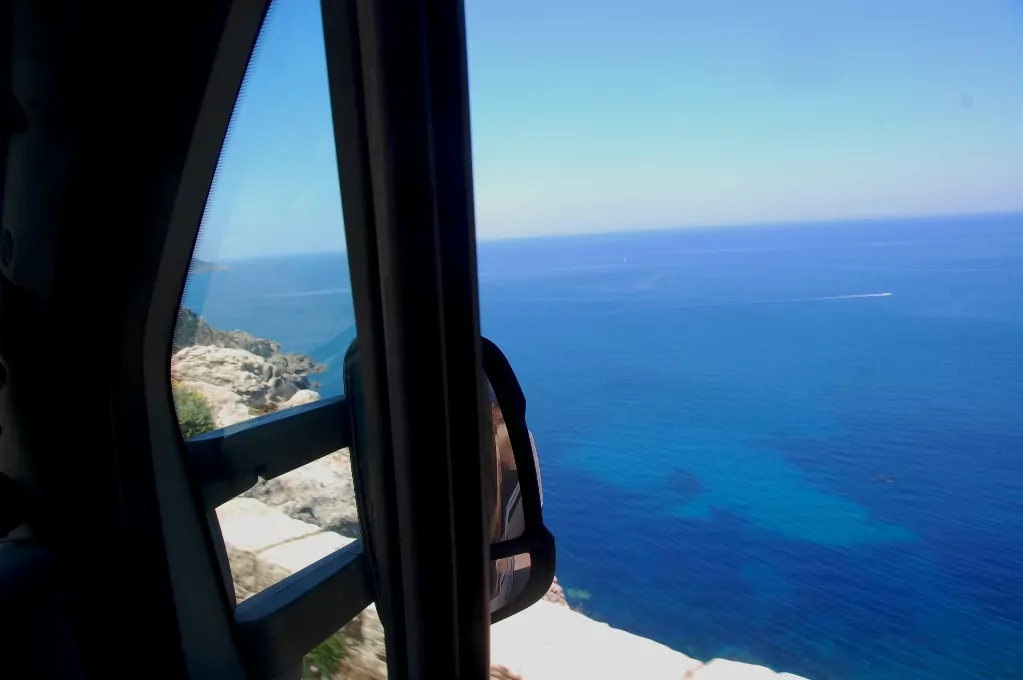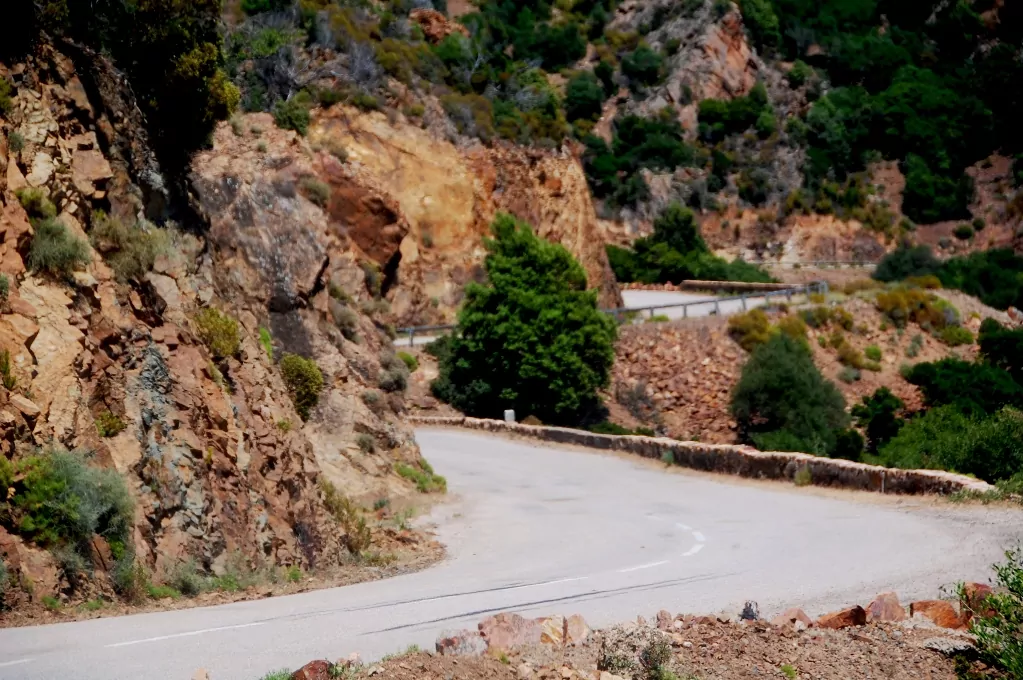 Can you drive large motorhomes in Corsica?
We have been asked if you can drive with larger motorhomes than ours (which is 7.3 metres long) here in Corsica. Today it felt like every car was on the verge of being too big... We met mostly motorbikes, small cars and off-road vehicles. BUT we also saw another motorhome in our size, a tourist bus (much bigger than our car) and a car with a caravan. It is probably possible to drive with larger motorhomes, but it can be nice to do it during the low season when you don't get too many meetings.

If you dare to drive on these roads, it is absolutely worth it! The view is breathtakingly beautiful and you're constantly gaping, fascinated by the roads, the greenery, the rocks, the sea, the beaches, the birds of prey... Despite driving hour after hour, we hardly saw a house. And you have to have a full tank of diesel - the petrol stations are few and far between!