Zeytouna Beach Island is a small island in El Gouna, Egypt. You go here to sunbathe, swim or snorkel and enjoy beautiful days by the Red Sea. There is a shuttle boat from our hotel to the island, so we went here two days in a row.
Zeytouna Beach Island in El Gouna
Zeytouna Beach Island acts as an "external beach" for several of the hotels in El Gouna. At the hotels you can swim in the pools, or sit at the bars along the waterfront in the bay, but if you want to swim on fine sandy beaches, you can take a shuttle bus out to the "beach island" Zeytouna Beach Island.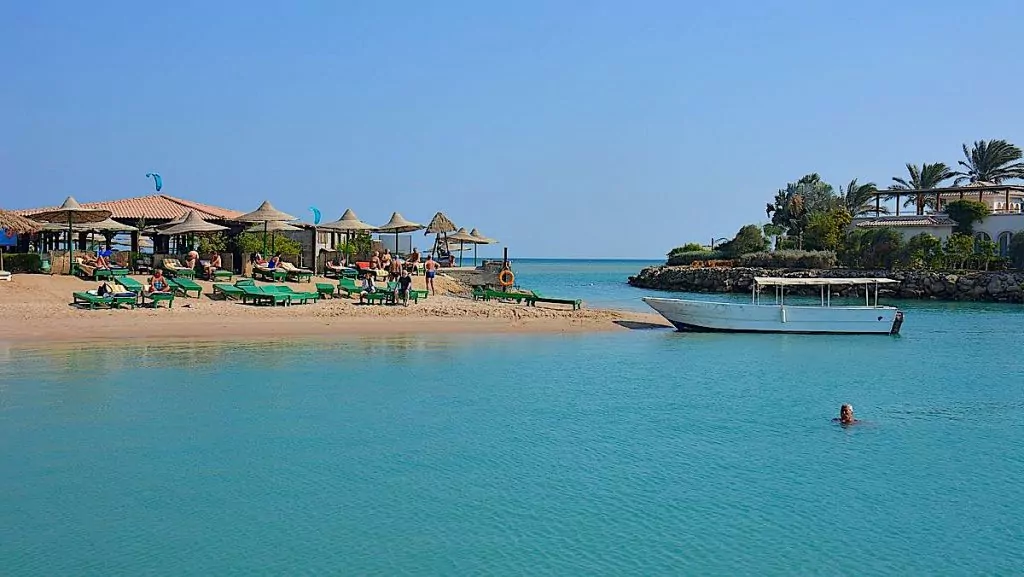 The island is located in El Gouna, an Egyptian tourist resort on the Red Sea, about 2.7 miles north of the centre of Hurghada, where we flew from Stockholm. The resort was mainly built between 1989 and 1997, and consists of artificial canals and lagoons.
Shuttle boat to Zeytouna Beach island
The easiest way to get to Zeytouna Beach Island from our hotel (Sultan Bey), and from several other hotels, is to take the shuttle boats. The boats run regularly - every 45 minutes from our hotel - and the journey only takes a few minutes. If you prefer, you can also walk, but you'll have to take a small detour to get to the small bridge that leads to the island.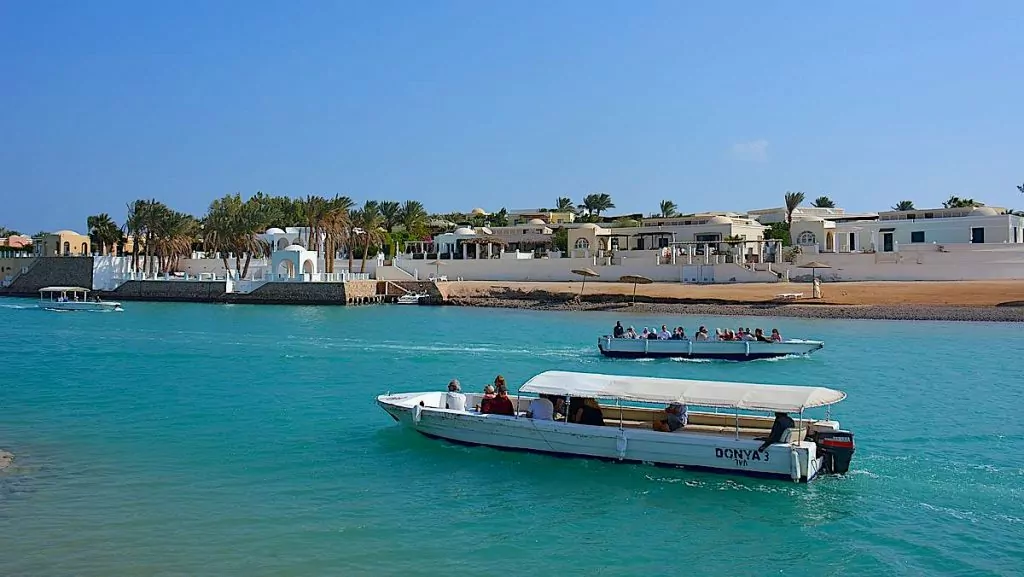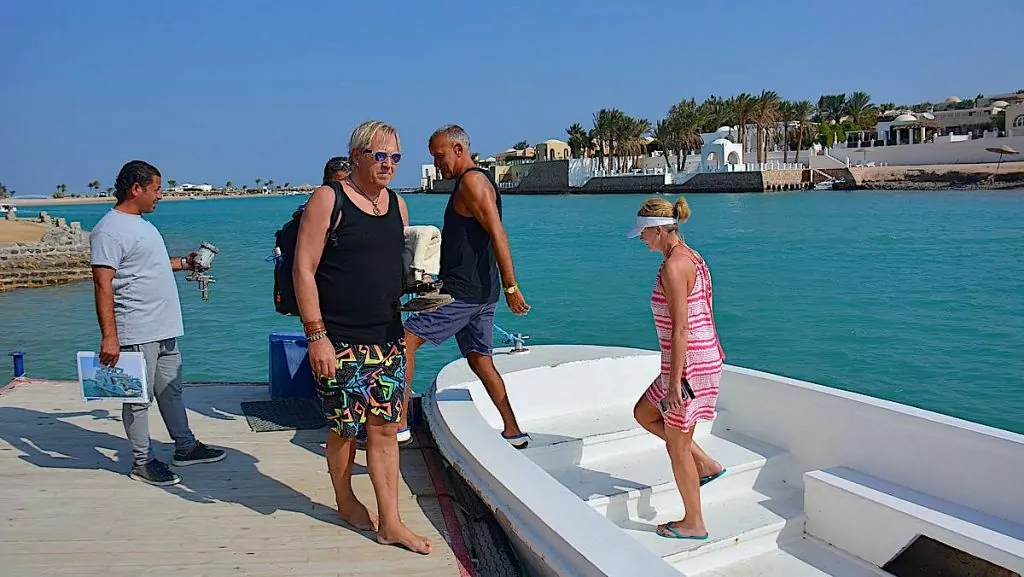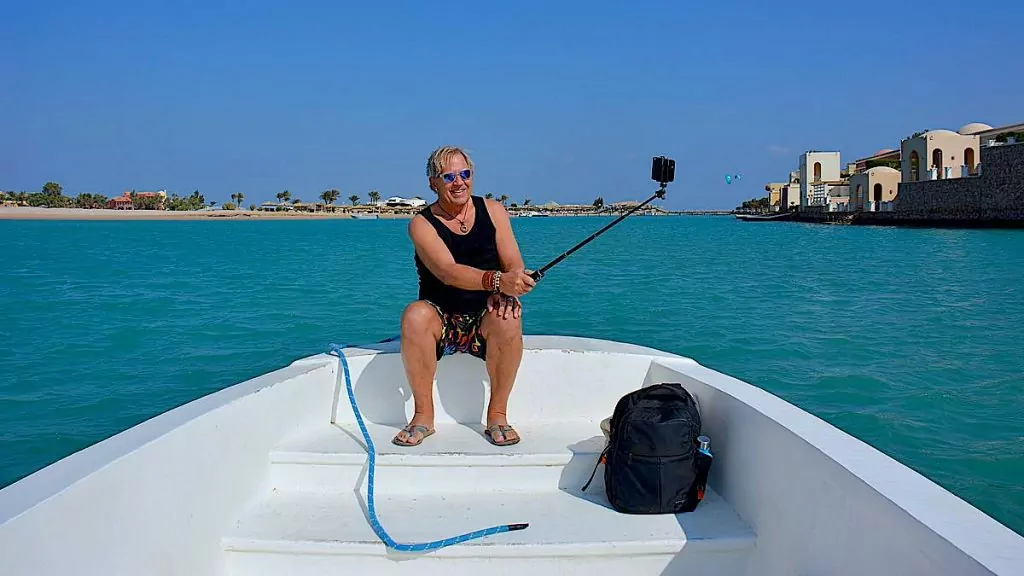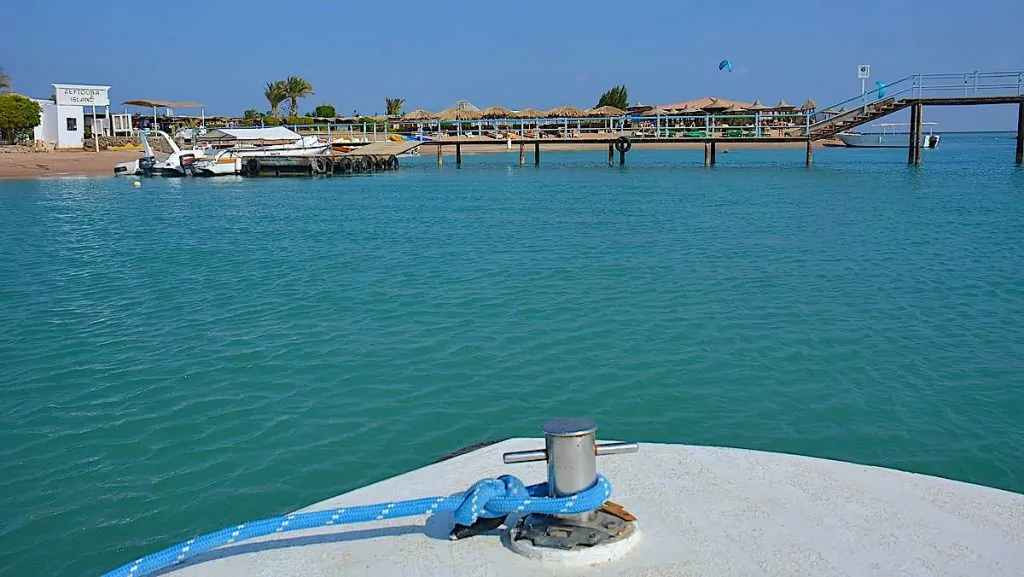 Sun and swimming
You go to Zeytouna Beach Island for sunbathing, swimming and snorkelling. There are sunbeds everywhere, and you just have to sit down. We did not have to pay anything, which may be related to the fact that we have red all-inclusive bracelets on us. The only thing you need to think about is to bring a towel (own or from the hotel).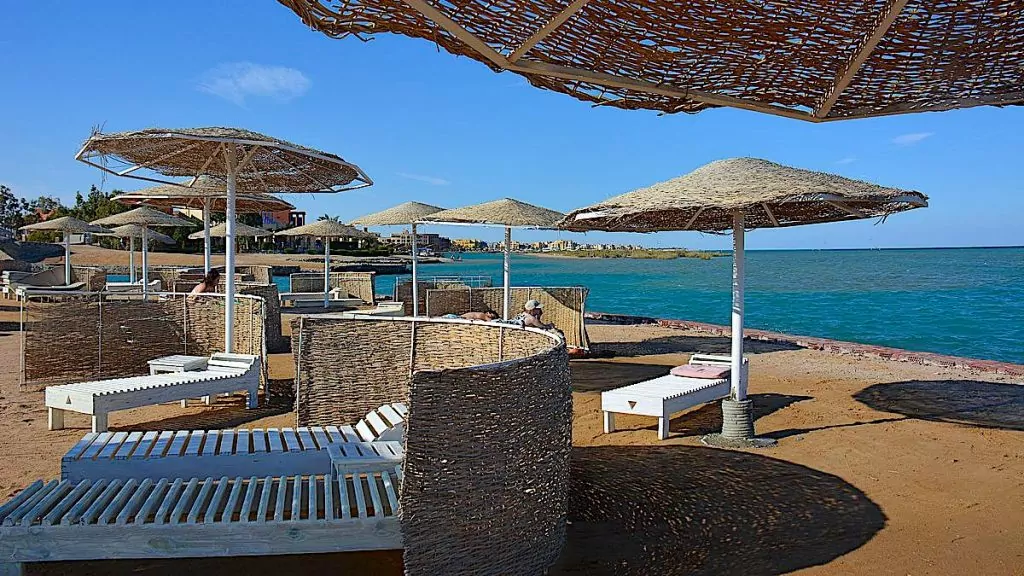 The temperature right now is around 25 degrees during the day, and sometimes there is also a light breeze, so it is nice to lie in the sun. We have rested a lot in the sun beds and I (Helena) have even had time to read a little. Very restful, even if you are occasionally interrupted by sellers who (politely) want to show their catalogues with boat trips and spa treatments. The water temperature is also around 25 degrees.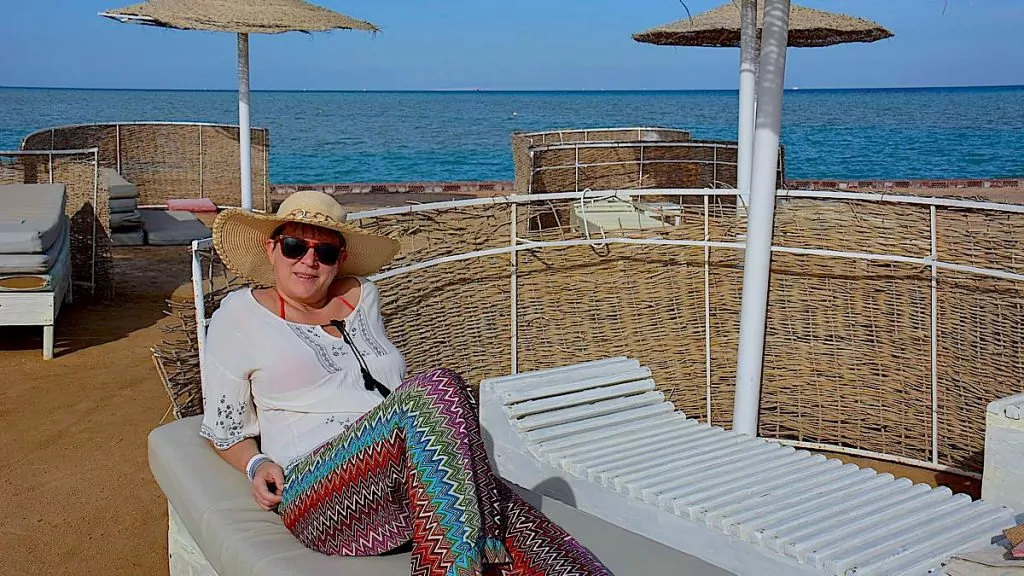 Snorkelling
Of course, many want to take the opportunity to snorkelling in the Red Sea. A long, long jetty leads off the island, and from here you can get into the water to check out the life below the surface. If you don't have your own equipment, you can rent it on the island. For a pair of flippers, for example, you have to pay around 30 SEK per day.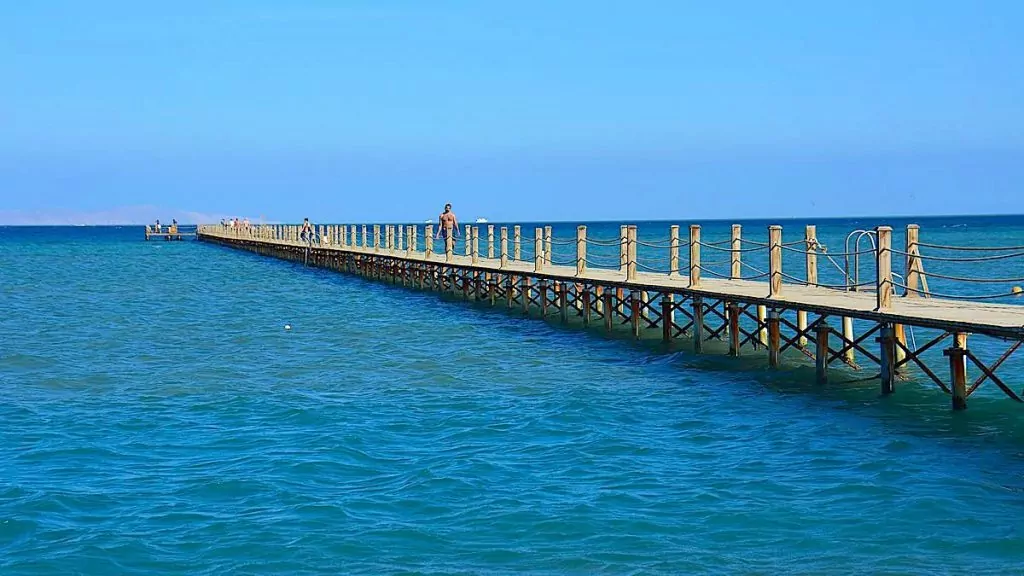 The water is clear and you see many different beautiful and colourful fish, but the coral reefs are apparently nicer further out. We have booked a trip with a snorkelling boat one day, to hopefully see even nicer reefs.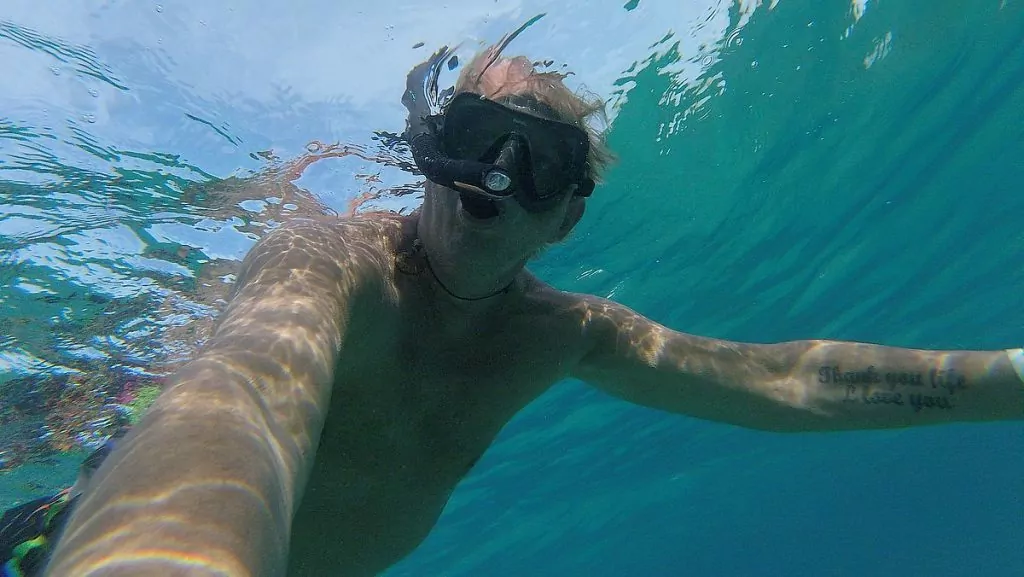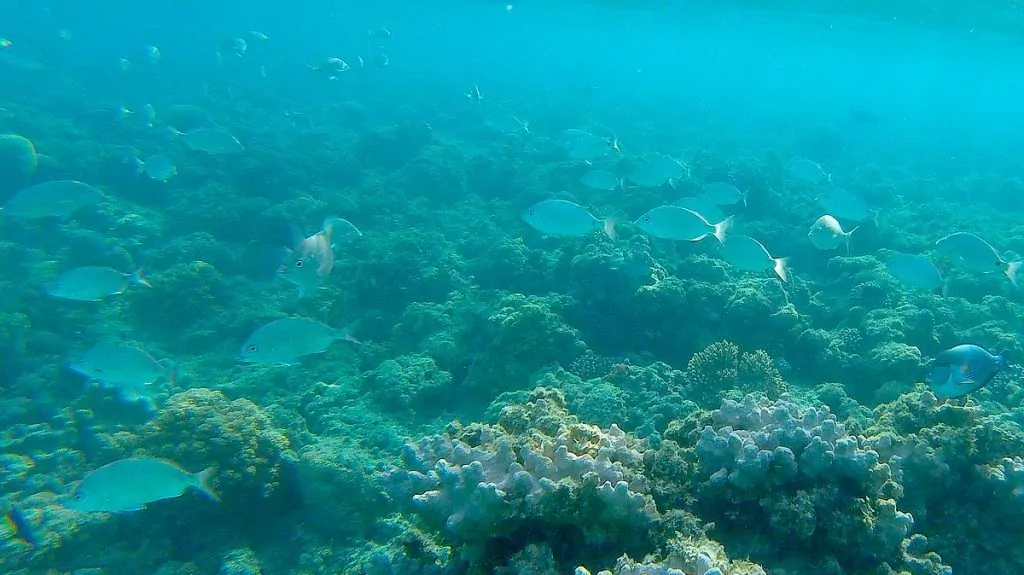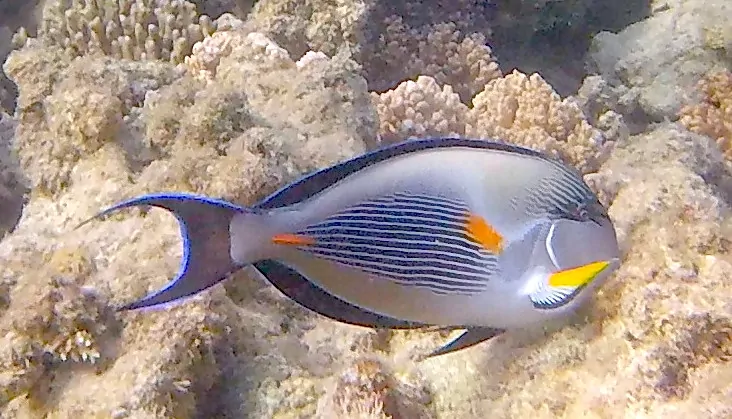 Zeytouna Island bar and restaurant
On the island is the Zeytouna Island Bar & Restaurant, a nice outdoor restaurant with food and beer and wine rights. We had lunch here, using a voucher from our all-inclusive hotel. We could choose from all the basic dishes (salad, pasta, sandwiches or pizza) free of charge, but had to pay extra for the beer.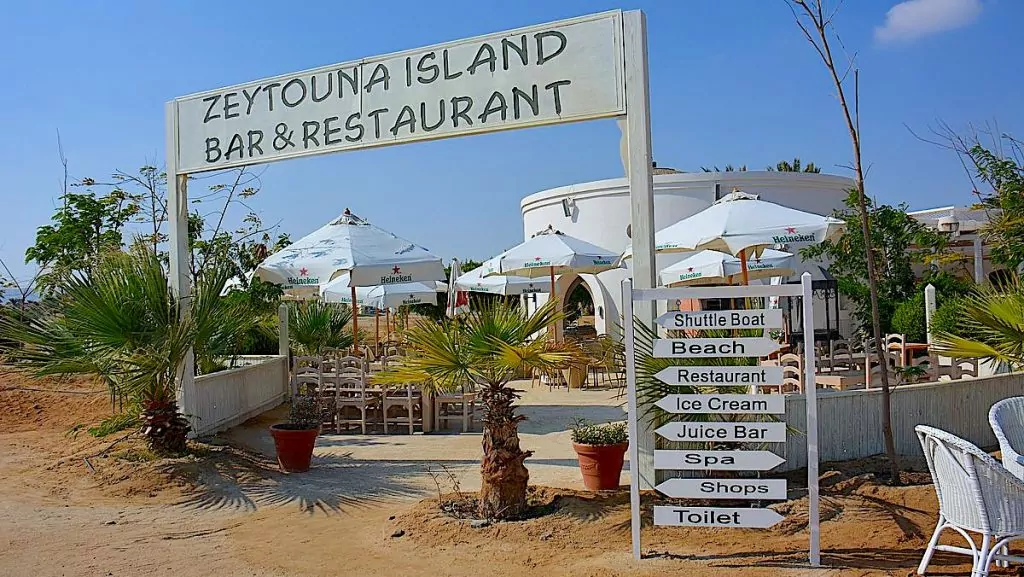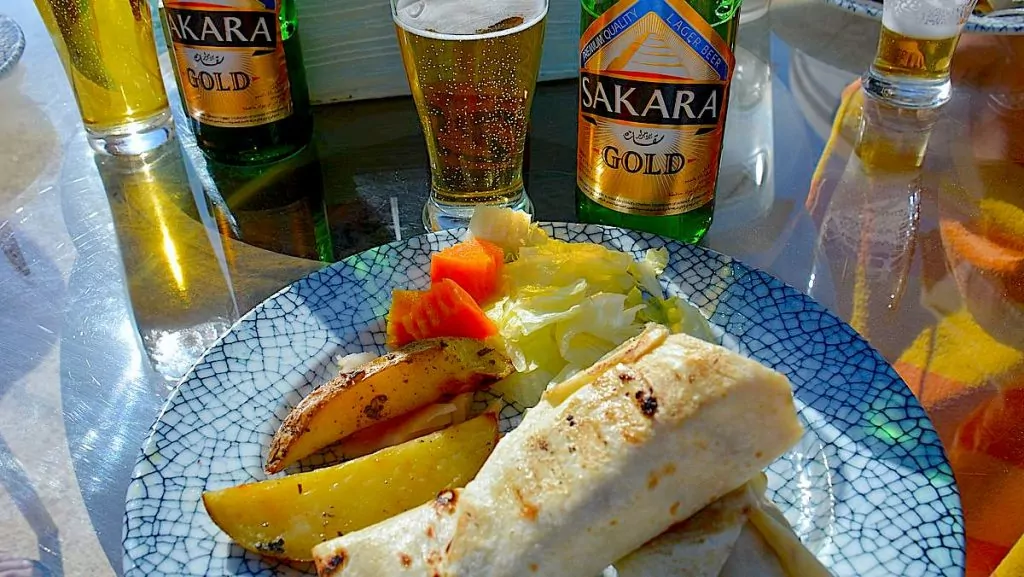 More to see and do on Zeytouna Beach Island
In addition to snorkelling and diving, you can enjoy various water activities such as windsurfing and kite surfing. There are also different types of boats, such as pedal boats, available for hire.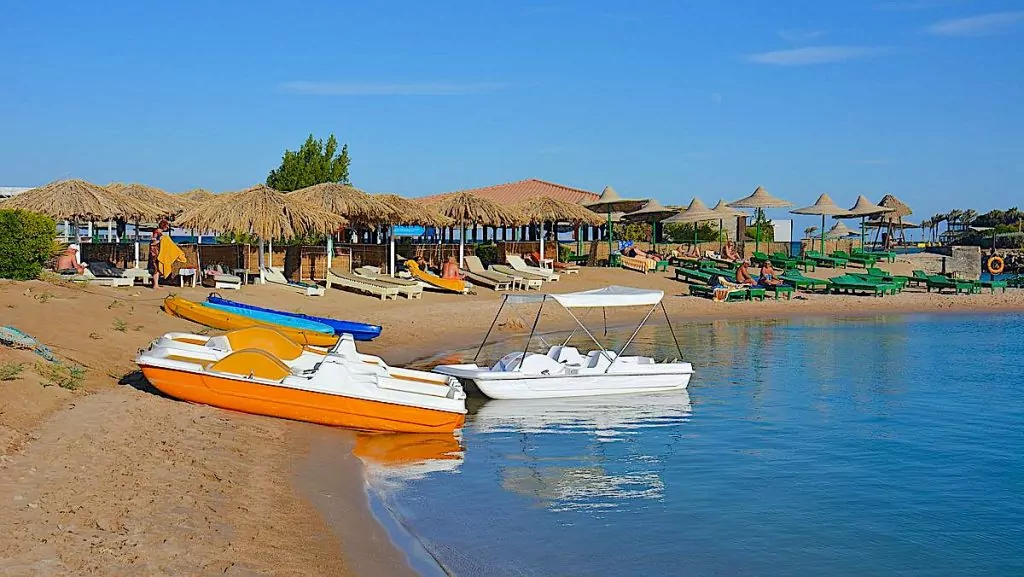 You can also get different types of massages and other treatments. There is a small spa offering, for example, aroma or relaxation massages (€25 for 60 minutes) and manicures or pedicures (€15). There are also a number of small shops on the island selling clothes, accessories and handicrafts.

All in all, Zeytouna Beach Island is a great place for relaxed days in the sun!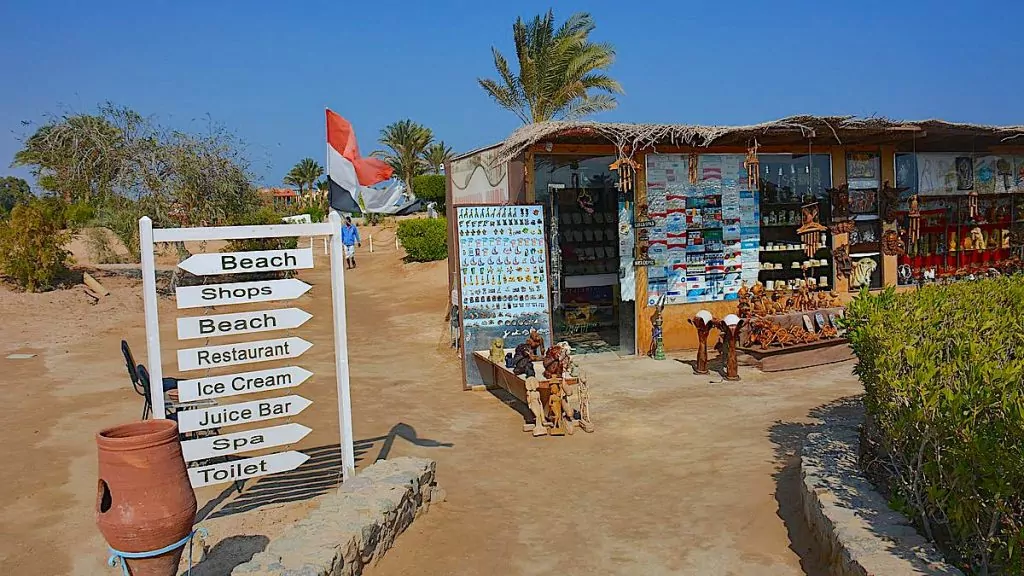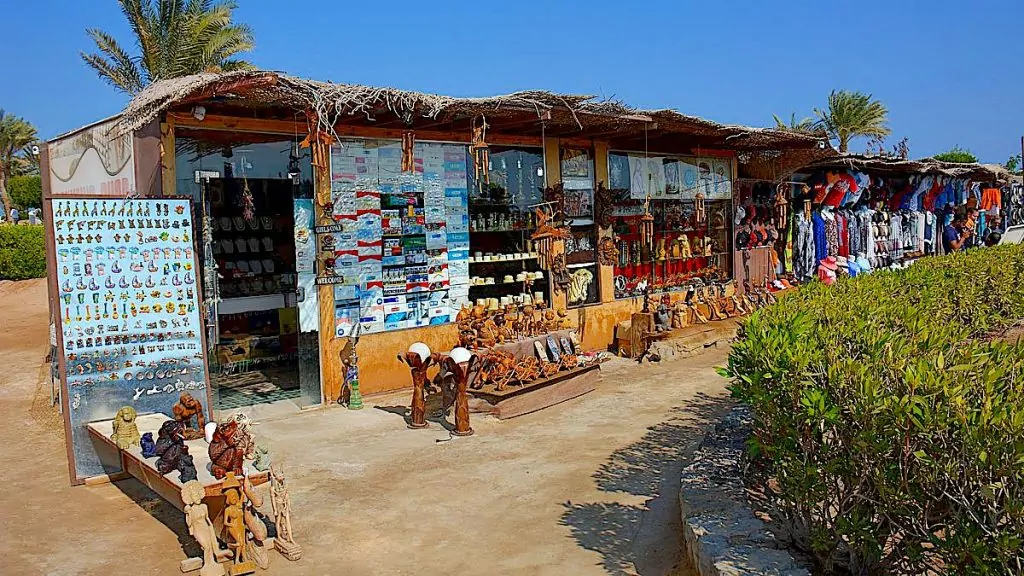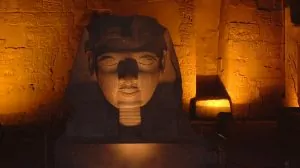 On our trip to Egypt in 2005, we hadn't planned much more than sun...