Sharm el Sheikh in Egypt is a tourist resort in the southern part of the Sinai Peninsula. It's best known for its crystal clear waters and stunning coral reefs, but you can also sunbathe and swim or experience nature, culture or history. Here are 13 things to do in Sharm el Sheikh.
Sharm el Sheikh in Egypt
Where the city of Sharm el Sheikh is today was until the 20th century just a small Bedouin village, but the clear waters of the Red Sea and the fine coral reefs began to attract divers, and after a while tourism developed. Now tourists are coming again, from Asia, Africa and around Europe.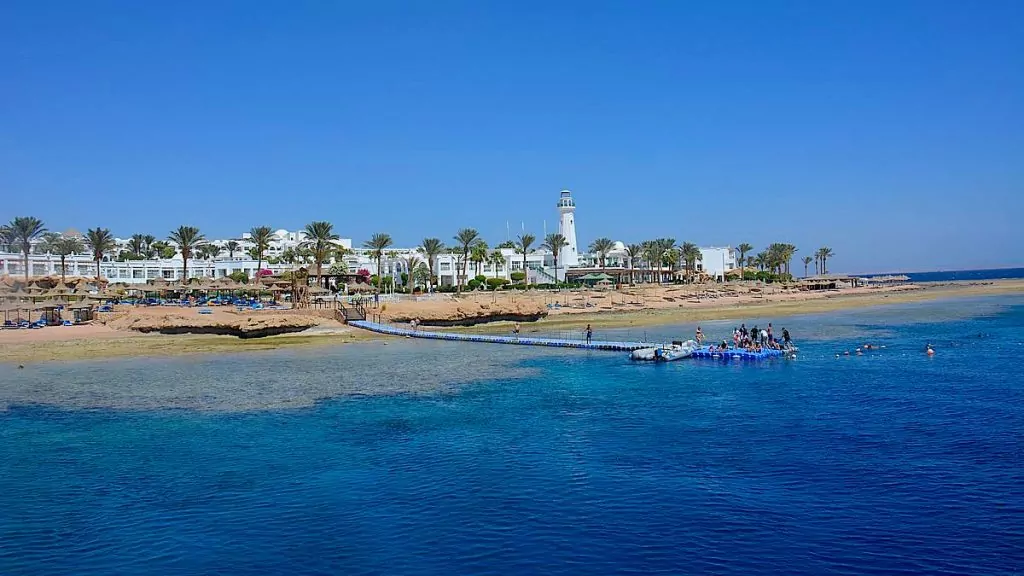 What to do in Sharm el Sheikh?
People may go to Sharm el Sheikh mainly to enjoy the heat, as well as to sunbathe and snorkel or perhaps scuba dive, but there are also many other things to experience. Here are 13 things to see and do in Sharm el Sheikh, Egypt.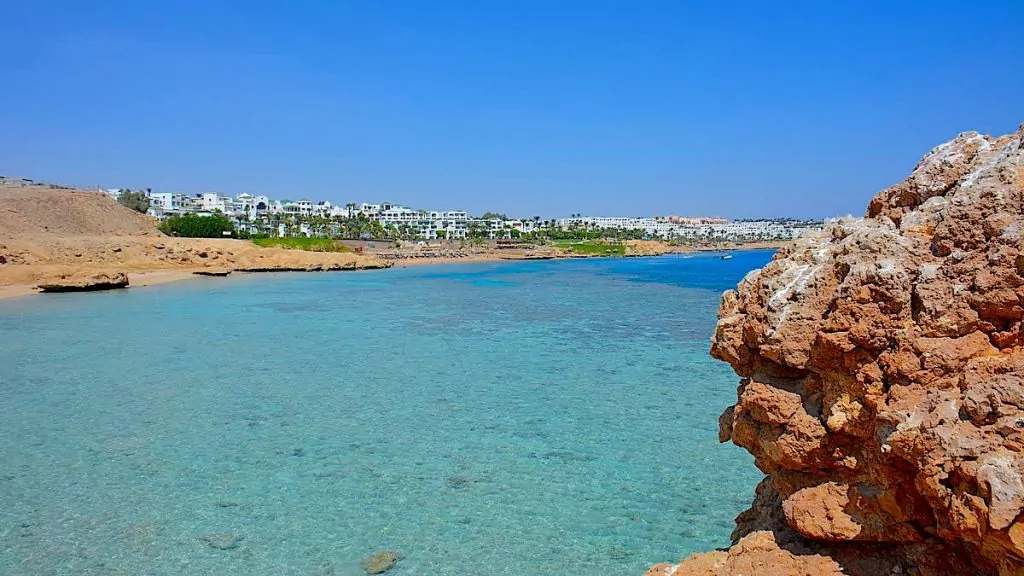 1. Sunbathing and swimming on beautiful beaches
First and foremost, of course, you can sunbathe and swim on the beautiful beaches of Sharm el Sheikh. The largest and most famous beach is perhaps Naama Bay. We also liked the nice beach at El Fanar as well as the relaxed Adrenalin Beach, where you can hang out on comfortable beach sofas or try different water sports. We also heard that there is a really good beach in the Shark's Bay.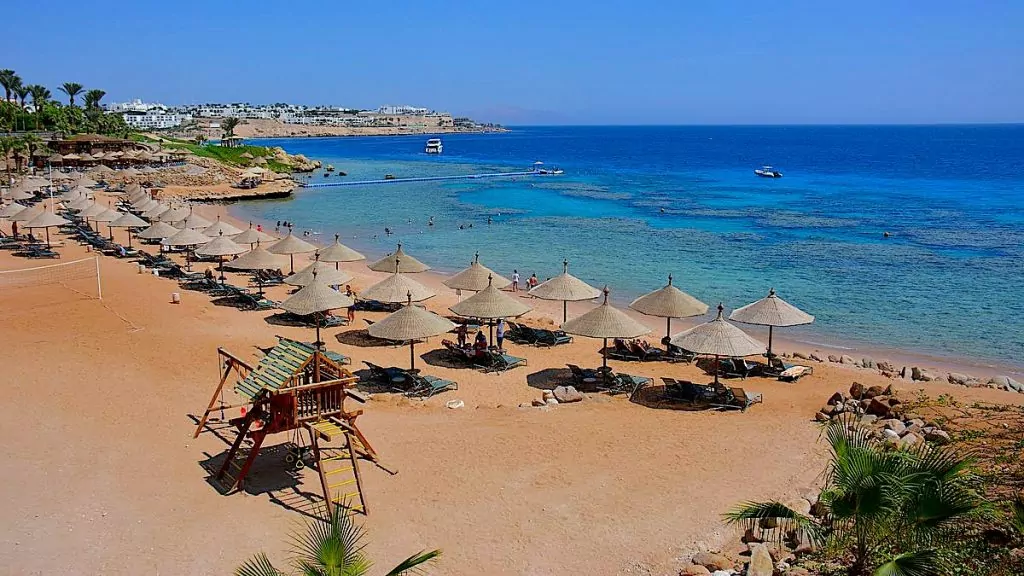 2. Snorkelling and diving among coral reefs
Many people travel to Egypt just to snorkel or dive, and the water in Sharm el Sheikh is truly crystal clear. Many beaches have floating docks, so you can go out and snorkel right from the shore. There are also plenty of boat trips every day, for those who want to snorkel or dive from a boat. Equipment is available for hire.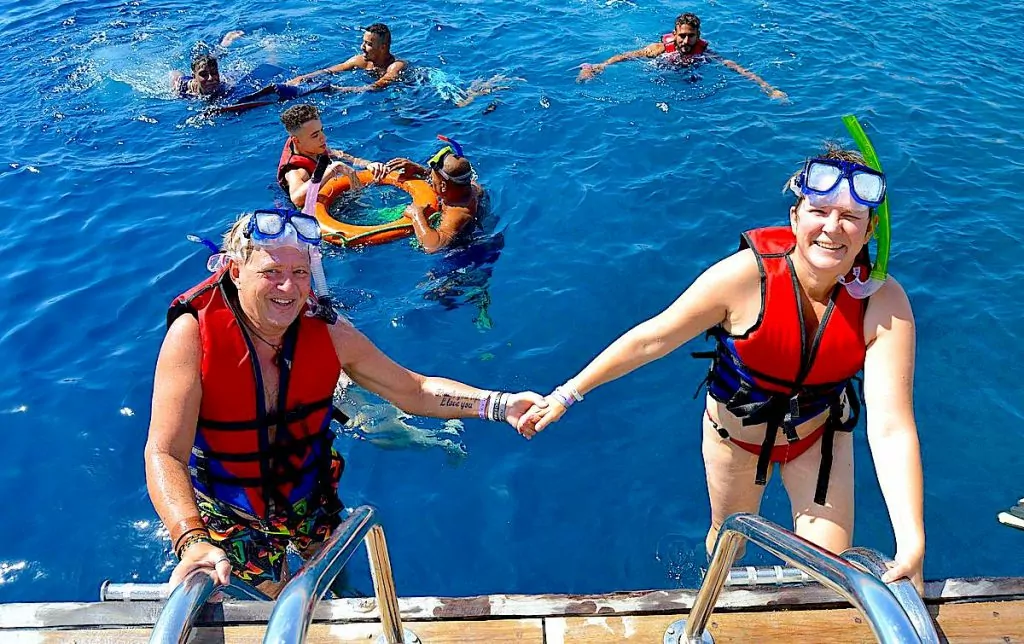 3. Try different water sports
For those who do not want to just lie still under a parasol, but be active in the water, there are of course many different activities to choose from. For example, you can try kayaking, stand-up paddle boarding, windsurfing, banana boat, wakeboard or zipline.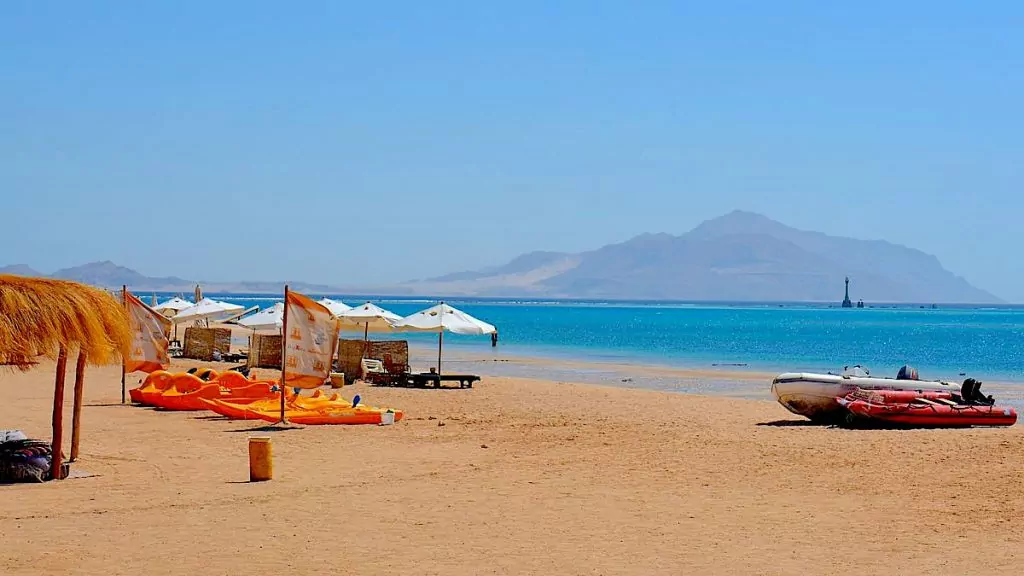 4. go on a desert safari - by quad bike or camel
If you're looking for an exciting excursion with speed, adventure and both natural and cultural experiences, you should definitely go on a desert safari. Tours can be organised by quad bike or by camel, or a combination of both. You can also have the opportunity to meet Bedouins, bake bread the Bedouin way and have dinner while watching a dance show in the middle of the desert.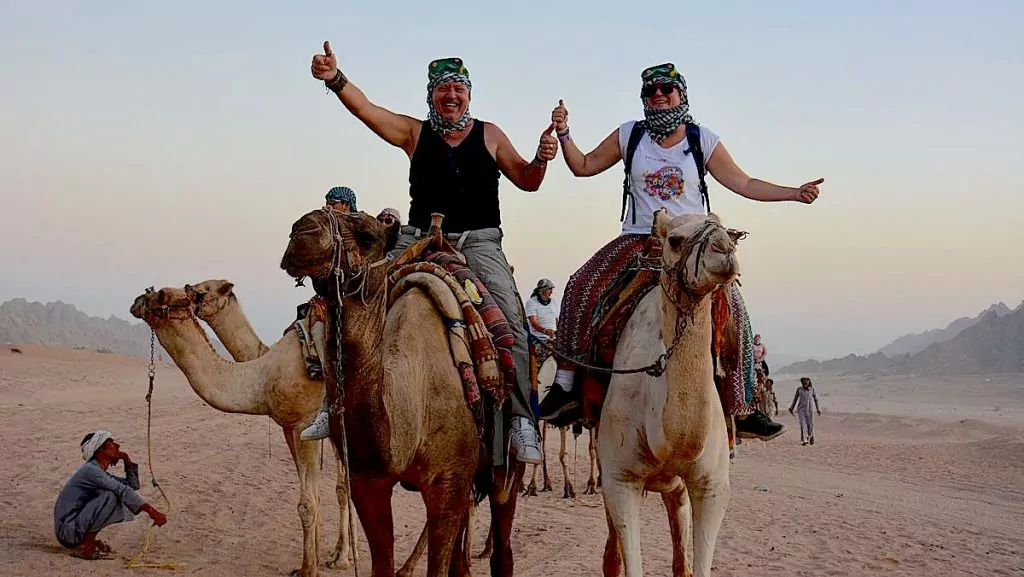 5. Enjoy a spa and Turkish bath
One of the evenings in Sharm el Sheikh we visited a spa, and it was a wonderful experience. You can choose between different treatments. We chose the Turkish bath (hammam) in combination with a full body massage. This meant that we started with a sauna, continued with "washing", then swimming pool and finally got a proper massage.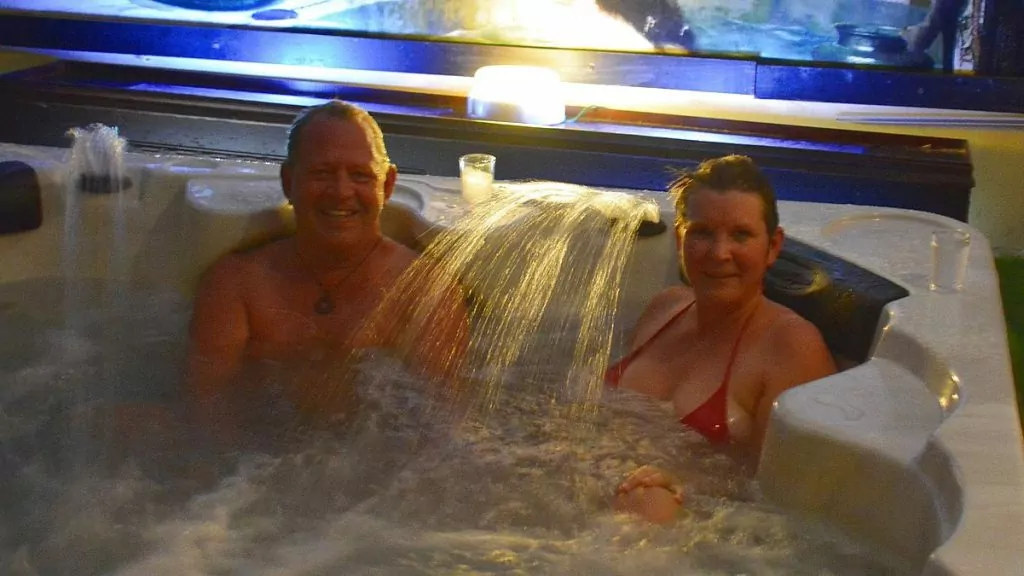 6. admire the church The heavenly Cathedral
The church in Sharm el Sheikh, The Heavenly Cathedral, is a relatively new church. This Coptic cathedral was built in 2010, and it's amazing that such a modern church is so ornate. The walls and ceiling are painted with biblical motifs and it's fascinating to walk around inside.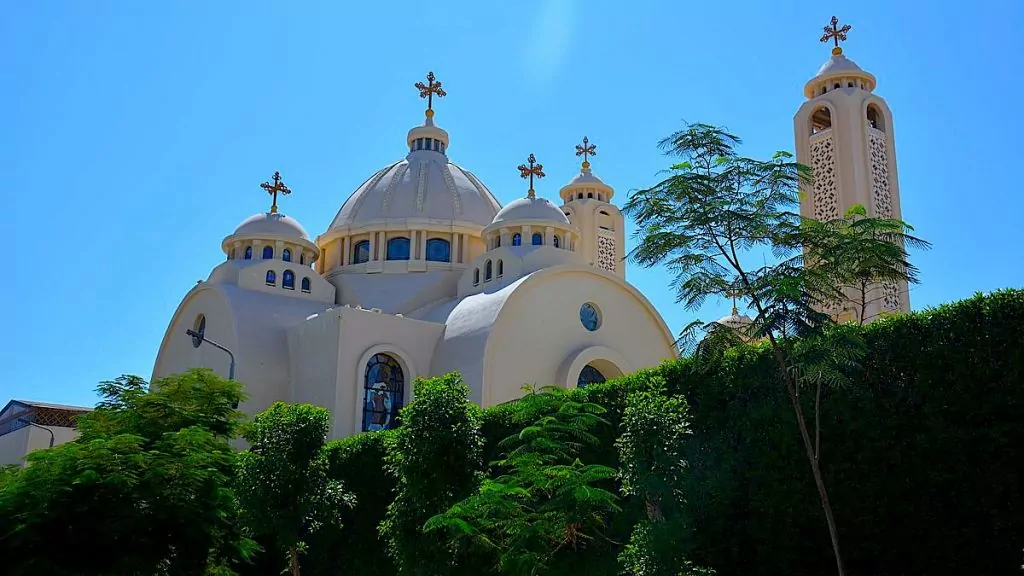 Although the majority of Egyptians are Muslim, there are also many Christian residents. Coptic Christians make up around 5 per cent of the population according to some sources, and more according to others.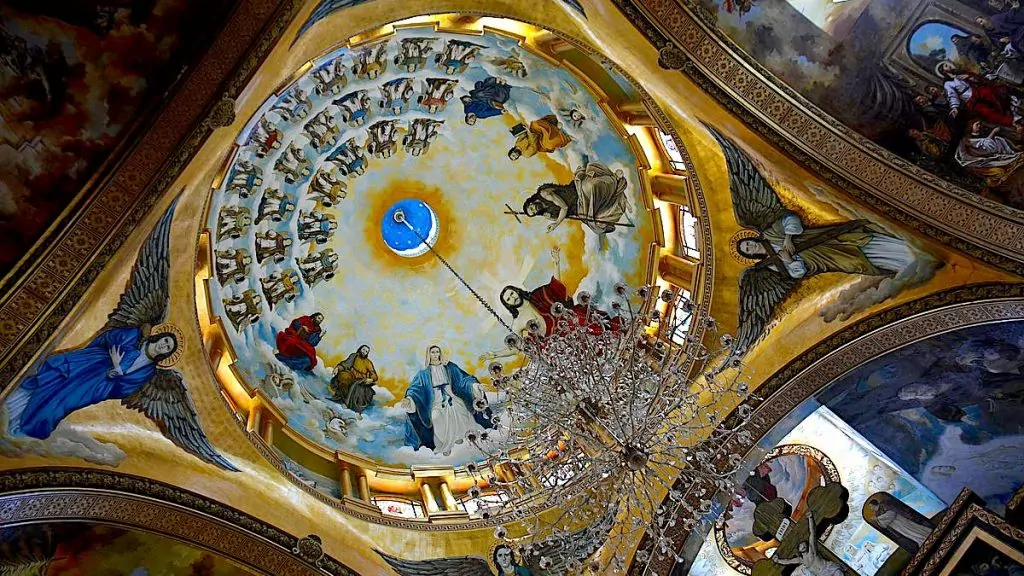 7. See the mosques Mustafa Mosque and El Sahaba Mosque
Once you have seen the beautiful church in Sharm el Sheikh, you may want to see the beautiful mosques as well. The Mustafa Mosque is located right next to the Heavenly Cathedral and is an impressive building.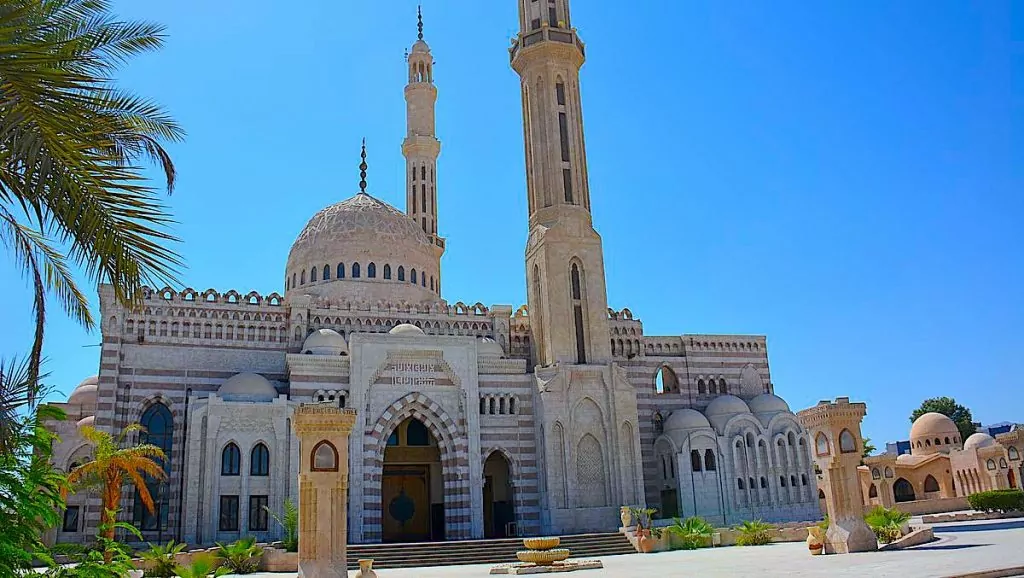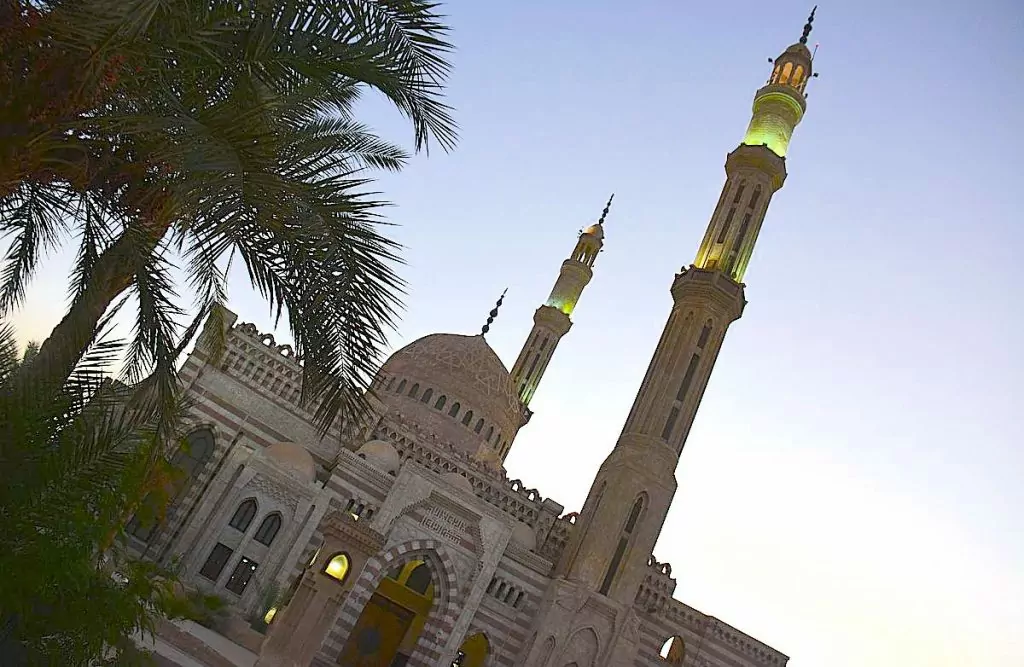 El Sahaba Mosque is located in the centre of the city and looks almost like a building from a fairy tale. You can visit the inside of this mosque if you wish, but as a woman you will need to borrow covering clothes, which you can do in a small changing room. If you haven't visited a mosque before, it can be interesting, but the building is most beautiful from the outside.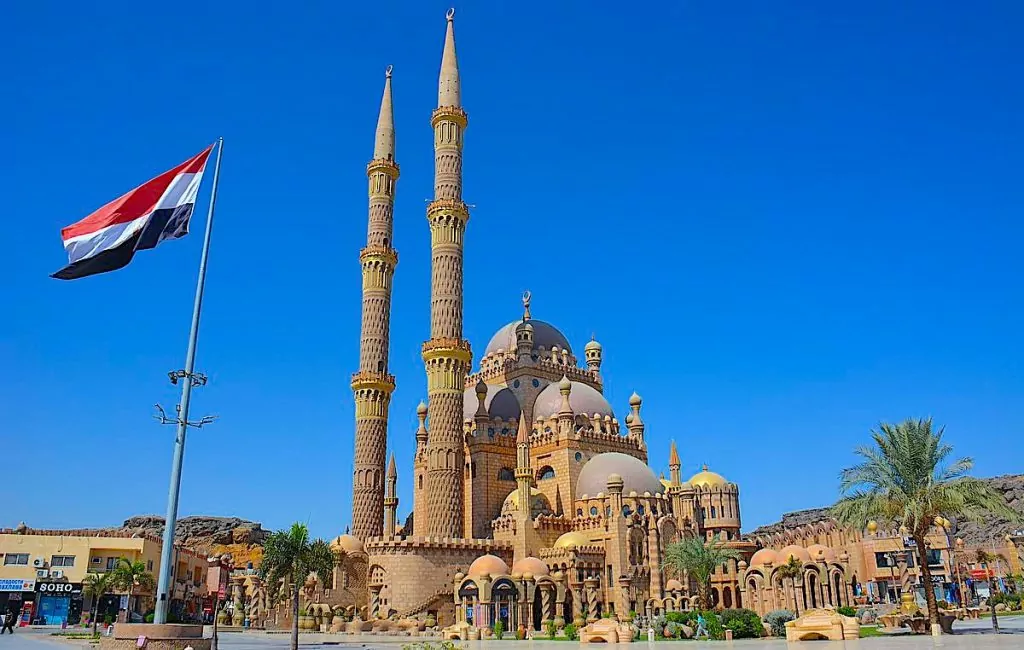 8. Stroll or shop at the Old Market
Sharm el Sheikh is a relatively new city and the closest thing to an old neighbourhood is the Old Market. Originally there was nothing but a small market here. Today you will also find the large mosque El Sahaba Mosque as well as many restaurants and small shops. Here you can shop for everything from clothes and bags to local handicrafts.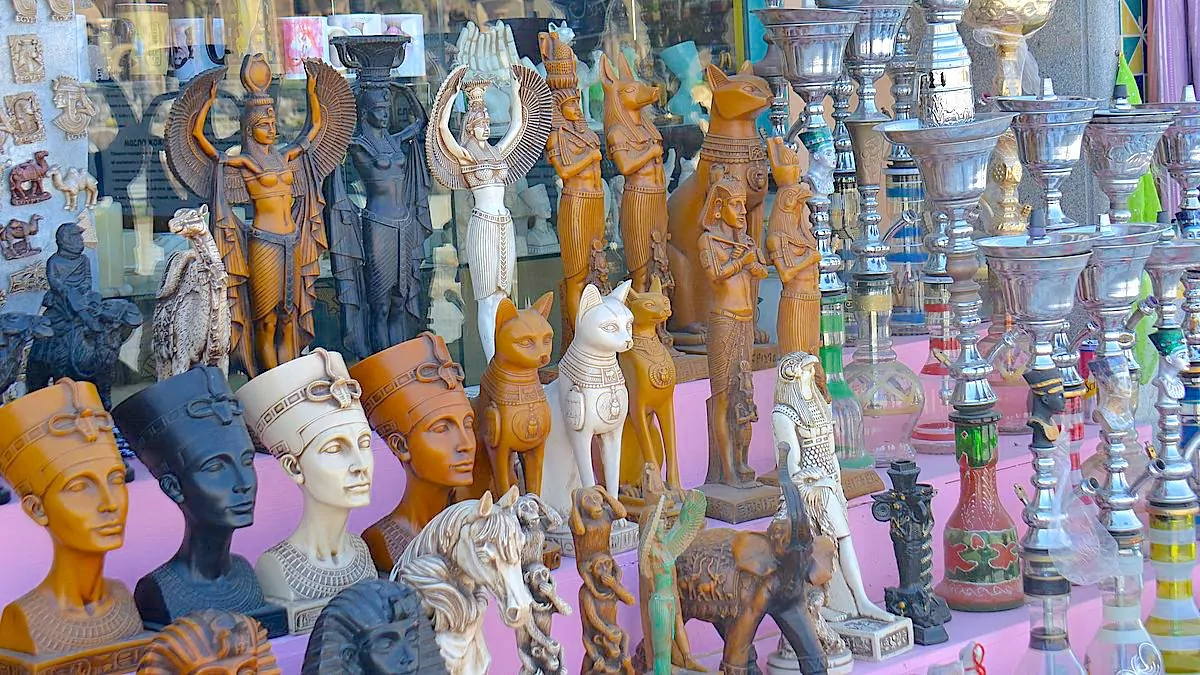 9. Experience Ras Mohammed National Park
Ras Mohammed National Park is a fine national park about 10 kilometres south of Sharm el Sheikh. The park is perhaps best known for its fantastic coral reefs, and for the diving and snorkelling you can do here. There is also a small campsite in the national park, and you can stay overnight in the campsite's tents.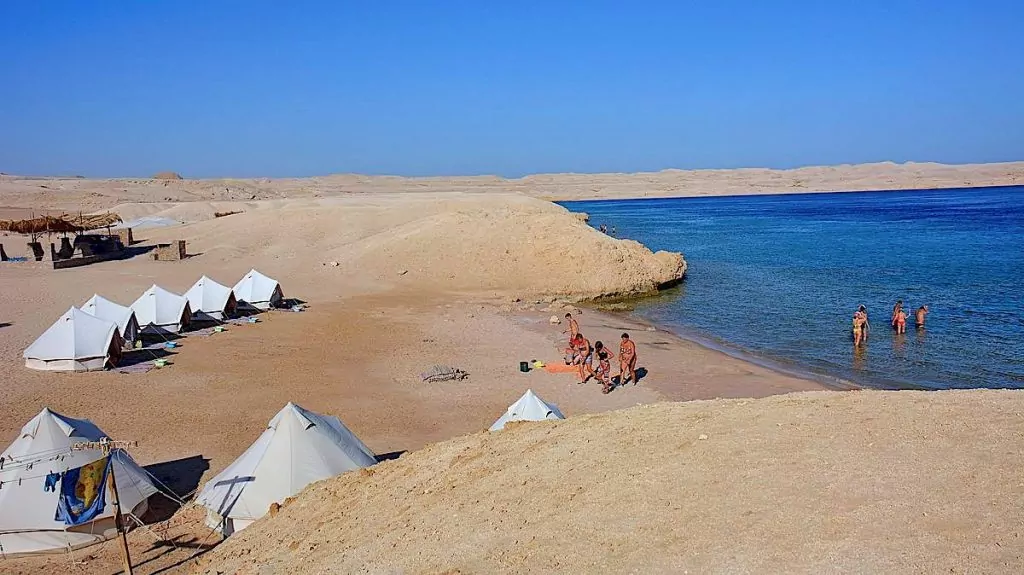 10. Visiting the bohemian city of Dahab
About 12 miles north of Sharm el Sheikh is the bohemian and charming town of Dahab. The town attracts windsurfers and divers, among others, as the winds here are good. The small tourist town also has plenty of shops, restaurants and cafés.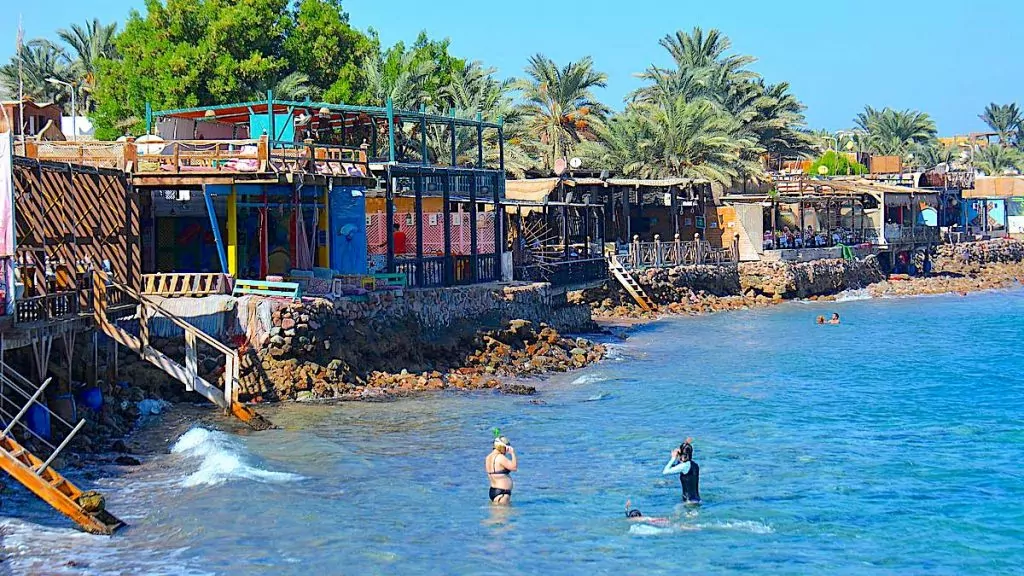 11. Make an excursion to St Catherine's Monastery.
St Catherine's Monastery on Mount Sinai is a really old monastery with a lot of religious history. You'll find the burning bush and the place where Moses received the Ten Commandments from God. You can take a regular guided day trip here, or you can start by climbing Mount Sinai at night, and at the top you'll see an amazing sunrise.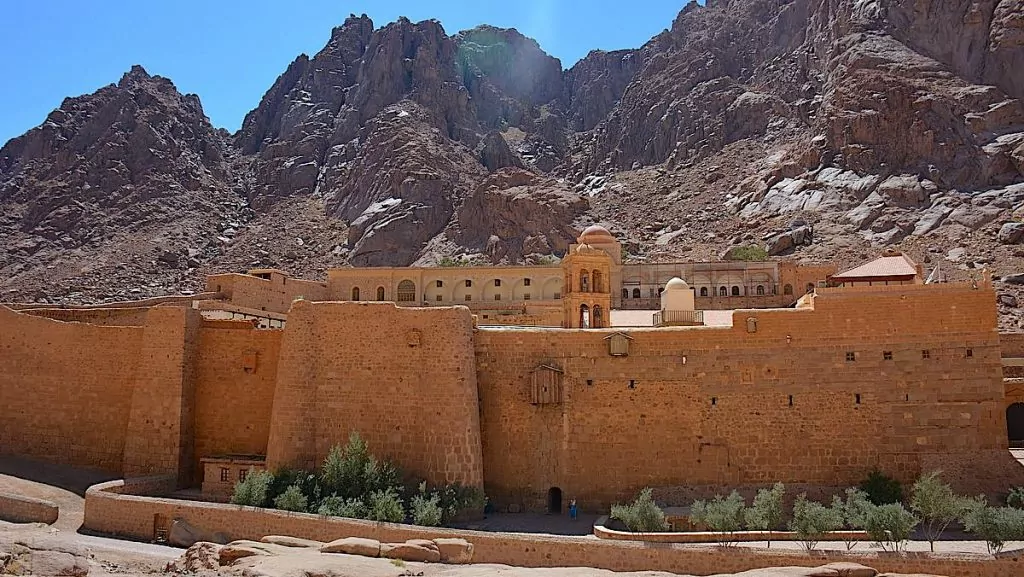 12. eating Egyptian food
When you're in Egypt, you should of course take the opportunity to eat good Egyptian food! Many restaurants serve scrambles, such as hummus and baba ganoush, before the meal along with bread. Fantastically good! In Sharm el Sheikh there are also many places that serve fish and seafood, preferably grilled or in soup, such as Fares Seafood. If you want to try classic Egyptian dishes, you can visit the restaurant. Elmasria.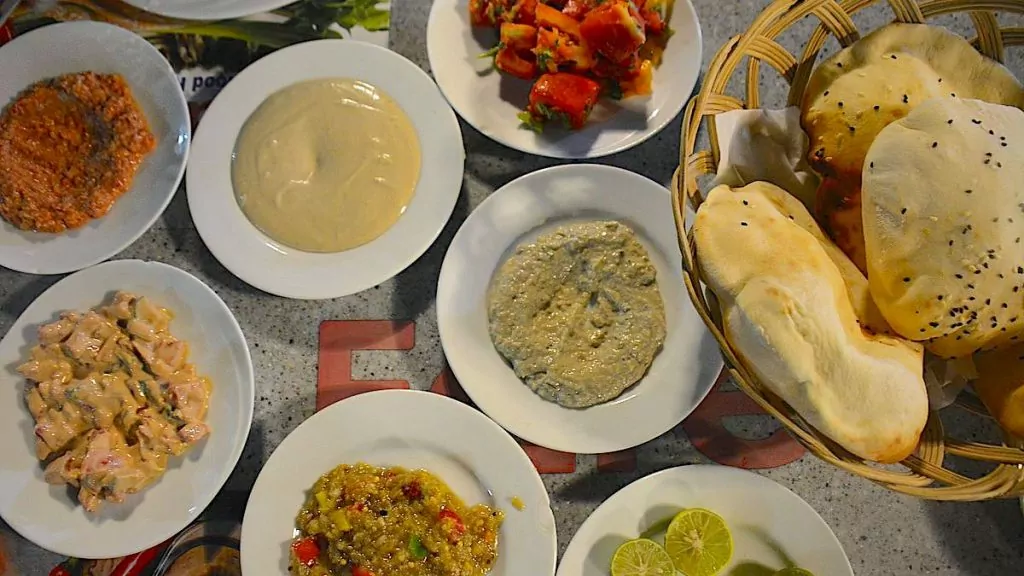 13. stay in a luxury hotel
Travelling to Sharm el Sheikh is relatively inexpensive, especially if you're travelling outside of the holidays and major festivals. If you want to, it can be a great opportunity to stay in a luxury hotel. There are many nice hotels, with both beautiful pool areas and nice beaches. One example is Seagull pick at Naama Bay and another example is Hyatt Regency.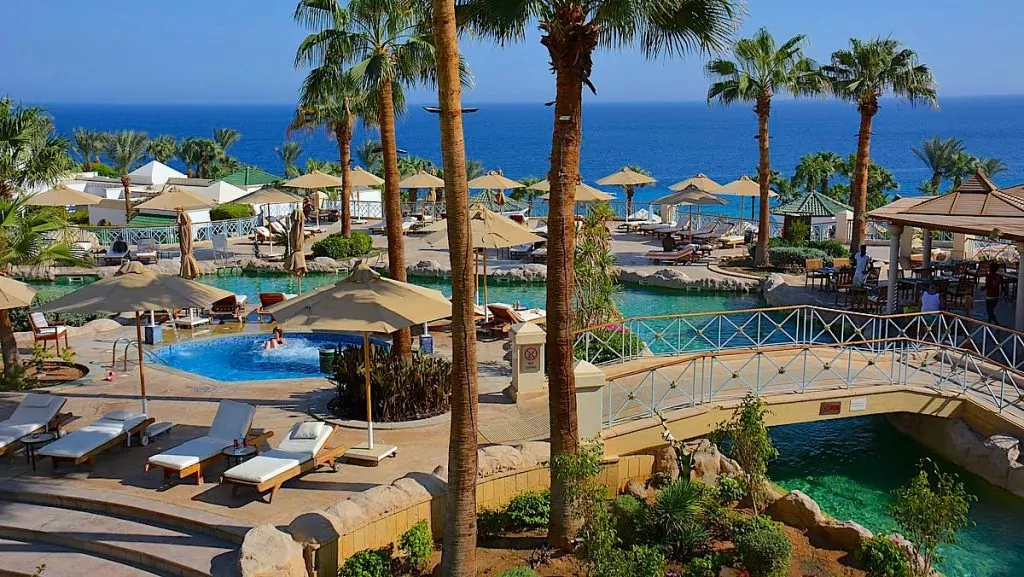 What else can you do in Sharm el Sheikh?
We received tips on Farsha Café located by the sea, on Umm El Sid Hill. Described by many as romantic, the café is said to be especially nice to come here at sunset.
If you have a little more time on your hands, it can be exciting to make a journey to Cairo. However, you should allow around 7 hours by bus one way, so this may be a trip best suited to those spending more than a week in Sharm el Sheikh.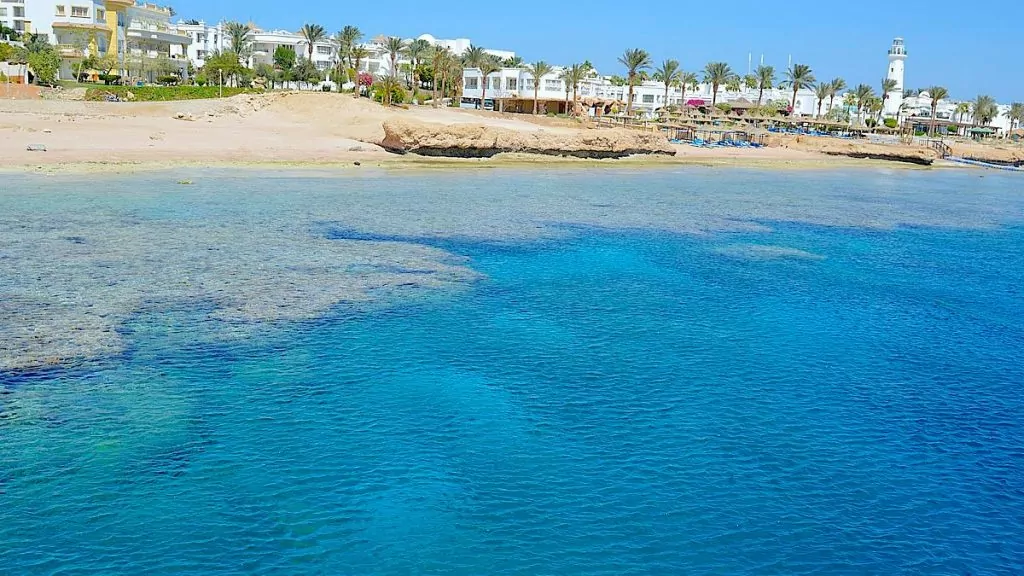 Film from Sharm el Sheikh
Peter has of course, as usual, put together a film from our trip. You can check out the film from Sharm el Sheikh here: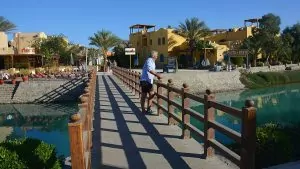 Yesterday we went shopping in El Gouna, Egypt. We decided to vary the...
Facts about Sharm el Sheikh in Egypt
Country: Egypt
Guvernement: Sina al-Janubiyya
Population: About 73 000 (2015)
The name of the city: Sharm el Sheikh means 'bay of the sheikh'. The city is also known as the 'City of Peace' as many peace conferences have been held here.
Areas: Nabq, Ras Nusrani, Naama Bay, Umm Sid and Sharm El Maya
Practical information
Currency: Egyptian Pound (GDP)
Price mode: Cheaper than Sweden
Time difference: +1 hour
El: Like Sweden
Water: Choose bottled drinking water
Religion: Islam, a minority are Christians
Good to know before travelling
Alcohol: Served in hotel restaurants and bars, but often not in other restaurants. Shops selling alcohol are available.
Upholstery: There are no general rules on dress, but outside of hotel areas, women may find it helpful to cover their shoulders and knees.
Security: It is currently considered safe to travel to the South Sinai Peninsula. The current security situation can be checked on Sweden Abroad. Read more here: Do you dare to travel to Egypt?
Climate in Sharm el Sheikh
Climate: Subtropical desert climate with extremely low rainfall
Winter temperature: 20-25 degrees during the day (10-12 degrees at night)
Temperature in summer: 33-27 degrees during the day (23-25 degrees at night)
Water temperature in winter: 21-24 degrees
Water temperature in summer: 26-28 degrees
Travelling to Sharm el Sheik
Flight: There are several different flights to Sharm el Sheikh, for example via Istanbul.